Are you interested in traveling to Japan, especially Tokyo? Having rediscovered the beauty of Japan after living in the U.S., I will provide you with a photo gallery of recommended sightseeing spots in Tokyo.
I will explain about popular tourist spots with Google map information. If you are interested in the beautiful scenery and sights of Japan, please take a look!
What is the Tokyo?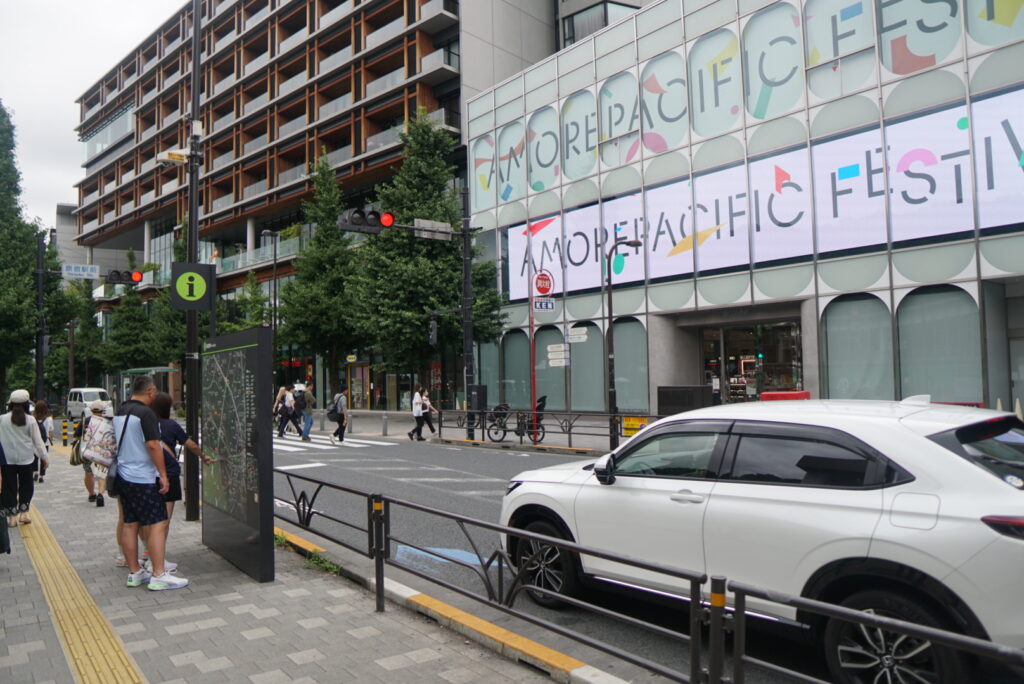 Tokyo is the capital of Japan. Despite being the third smallest city in Japan with a total area of 2,194 square kilometers, it is the most populous metropolis in the world and has continued to develop as the capital of Japan since the Edo period when Tokugawa Ieyasu established the shogunate here in 1603, and has since become the center of Japan in various fields including politics, economy, and culture. It has continued to develop as the capital of Japan since the Edo period when Tokugawa Ieyasu established the shogunate here in 1603.
Many cultural facilities and tourist attractions, such as Tokyo Station, the largest brick building in Japan, and the Sky Tree, the tallest freestanding radio tower in the world, attract many visitors from Japan and abroad.
Tokyo Tourist Attractions by Region
Asakusa
Since the Edo period (1603-1867), Asakusa was developed by the Tokugawa Shogunate as a center of popular culture and commerce and was the center of the downtown area that supported Tokyo at that time. As Asakusa was the center of goods and money, the number of people seeking them increased, and the economy developed. As Asakusa developed not only as a religious sanctuary, but also as one of the most exciting places in Edo. Over time, Asakusa became the sightseeing area that it is today, with its Nakamise and restaurants, and attracts many tourists from Japan and abroad as a downtown area that retains traces of the Edo period, when it flourished as a tourist destination. Asakusa attracts a whopping 50 million tourists a year. Let us introduce some of the tourist attractions that back up this attraction!
Senso-ji
Senso-ji Temple is the oldest temple in Tokyo with a history of about 1,400 years. While fishing in the Miyatogawa River (present-day Sumida River), the temple discovered a Buddha image. It turned out to be a statue of Sho-Kannon Bosatsu (Bodhisattva of Sacred Kannon). The hall built to enshrine the image is said to be the origin of Senso-ji Temple. Sensoji Temple has experienced repeated losses due to earthquakes and fires, but each time the temple was restored, and it has remained in its original form to the present day. The current Senso-ji was damaged in the Tokyo Air Raid of 1945, and was restored in 1951.
Kaminari-Mon gat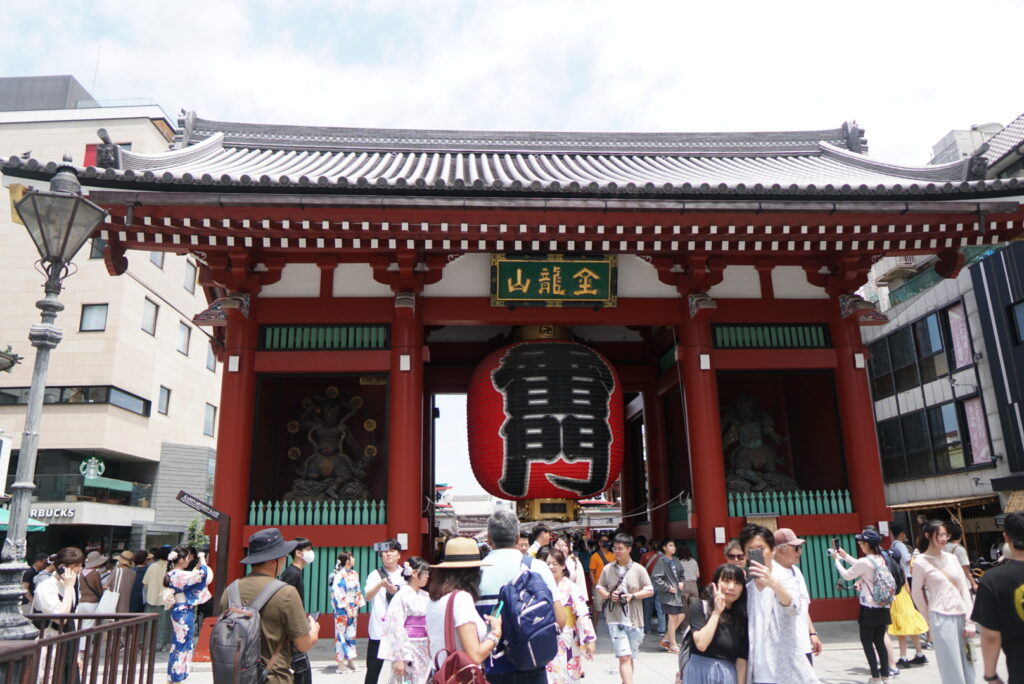 The famous Kaminarimon (Thunder Gate) is the symbol of Asakusa. The large red lanterns with great impact are popular as a photo spot.
Kaminarimon is the main gate of Sensoji Temple, and the name "Kaminarimon" is actually a common name. The official name is "Kaminarimon" (Gate of the Wind and Thunder Gods). The Kaminarimon was built in 942 during the Heian period. It was built by a military commander named Taira no Kinmasa. The gate was moved to its current location in the Kamakura period (1185-1333). When the gate was moved, statues of the wind god and thunder god were enshrined. This is where the name "Wind and Thunder Gods Gate" comes from.
In 1865, at the end of the Edo period, the Kaminarimon was destroyed by a fire called the Tawaramachi Great Fire. It was not rebuilt for a long time, but in 1960, Konosuke Matsushita, the founder of Matsushita Electric Works, donated funds to rebuild it. It is said that Konosuke Matsushita prayed for the healing of his illness at Sensoji Temple, and his health recovered, so the temple was built as a token of his gratitude.
Nakamise Street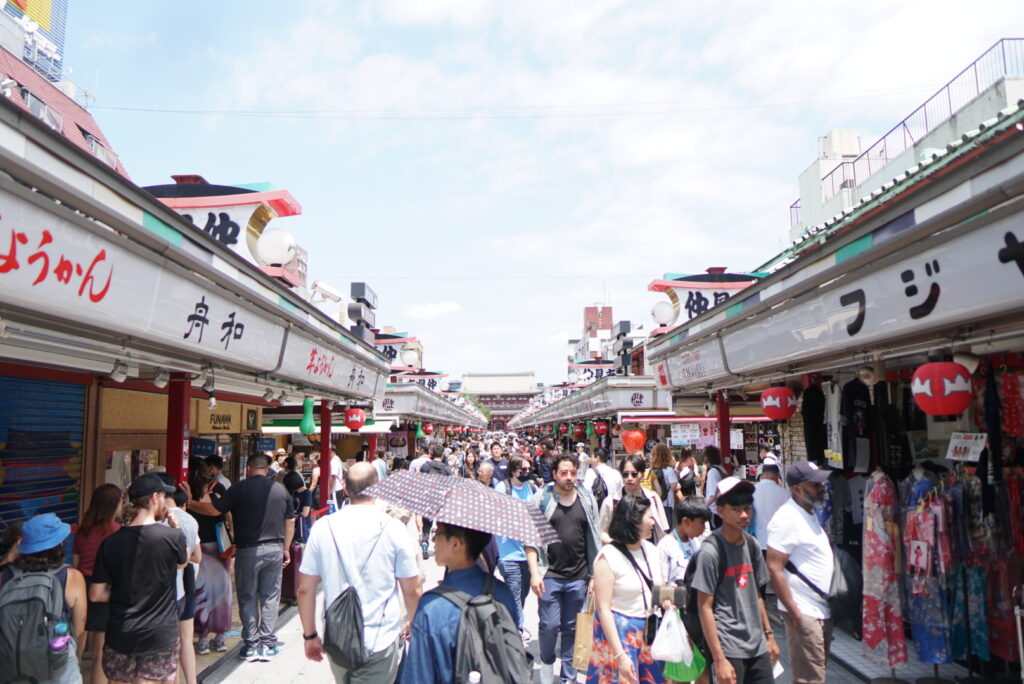 Passing through the gate, you will find Asakusa Nakamise-dori(Street), the oldest and most famous shopping street in Tokyo. With nearly 90 stores, it is an essential spot for shopping for unique Japanese souvenirs. Another attraction is the many gourmet foods that can be eaten on the spot.
Hozomon Gate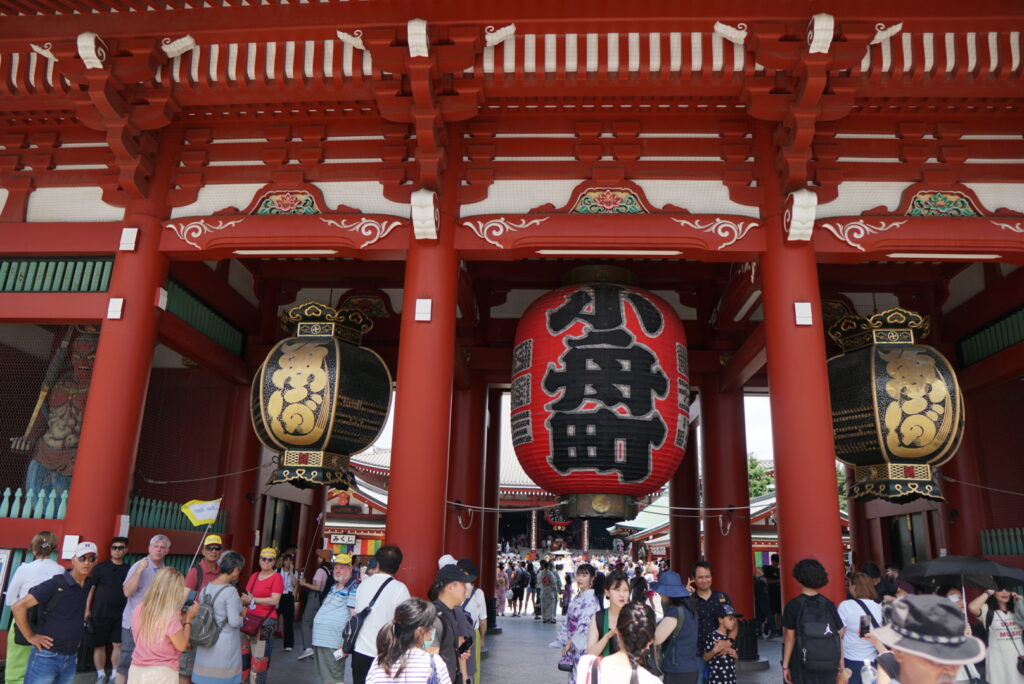 As you proceed along Asakusa Nakamise Dori, you will see a large gate in front of you, known as the Hozomon Gate. It was originally called Nioimon, since the statues of Wogata and Unkei are enshrined on the left and right sides of the gate, respectively.
an incense burner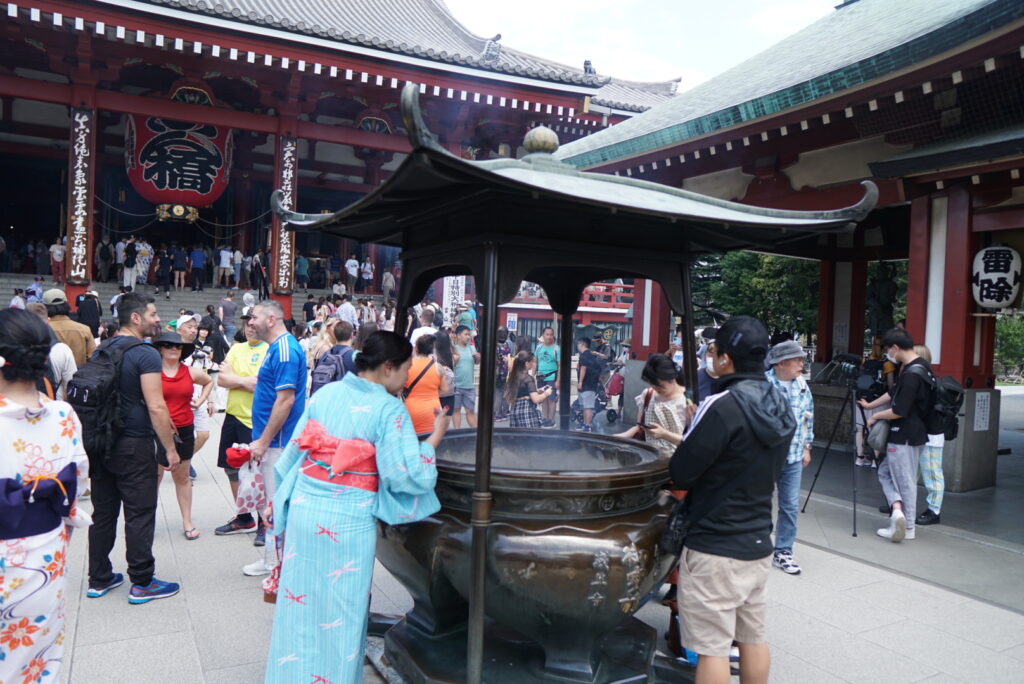 There is an evergreen incense burner for burning incense. This is for worshippers, and there is a legend that if you pour the smoke of incense over a bad part of your body, you will get well.
O-mikuji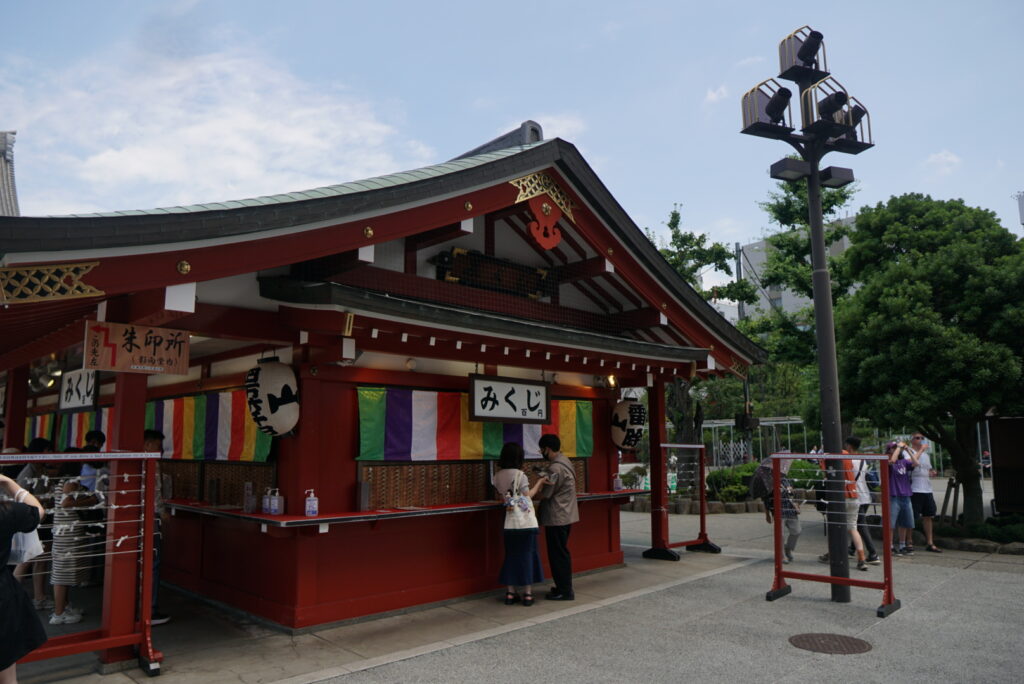 Omikuji are random fortunes written on strips of paper found in Japanese shrines and Buddhist temples. One is chosen at random from a box and received in the hope that the result will be good or bad.
Sensoji Main Hall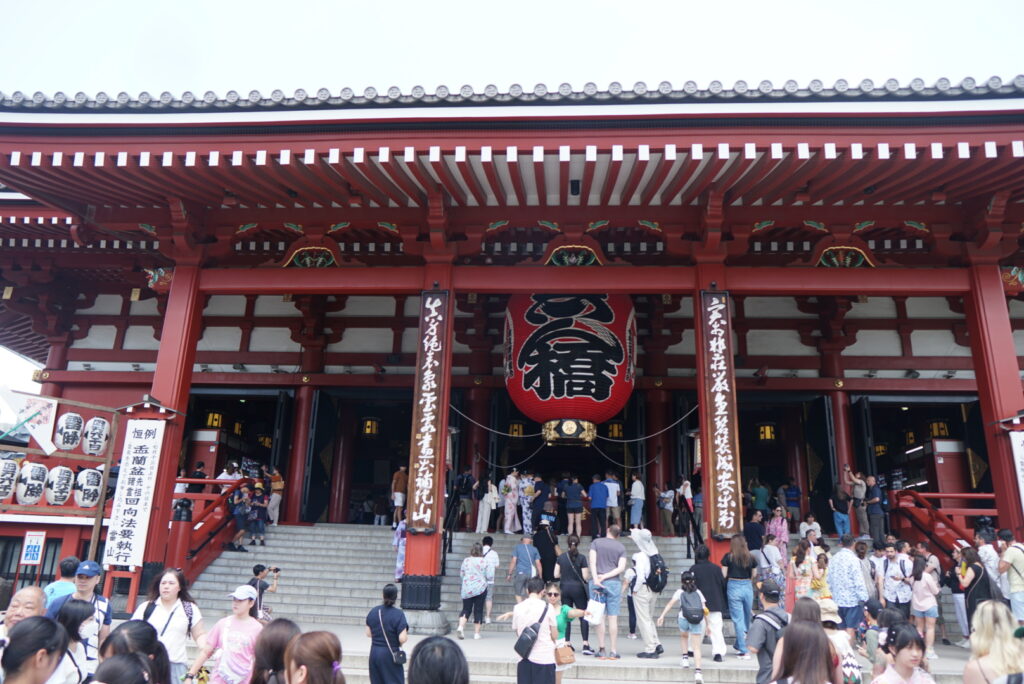 The main hall of Sensoji Temple can be seen after passing through the Hozomon Gate.
The old main hall, which protected the principal image for the longest time and was designated as a national treasure, was destroyed by fire during the Tokyo Air Raid in 1945. The current main hall was later rebuilt and, like the Hozomon Gate, is made of reinforced concrete.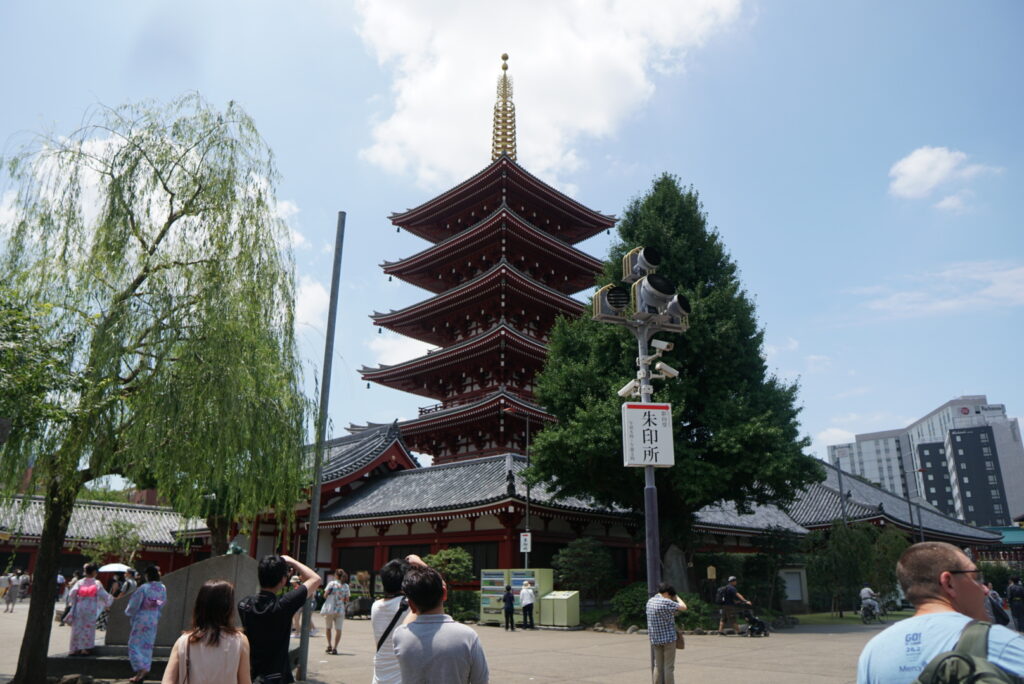 Tokyo's charm lies in the fact that you can see architecture steeped in history as soon as you get out of the city's train stations. The generations can feel the ancient Japanese sense of beauty in the visual and architectural beauty of the wards directly.
It is recommended for those who have limited time for sightseeing in Tokyo or for those who are visiting Tokyo for the first time.
Sawawa Asakusa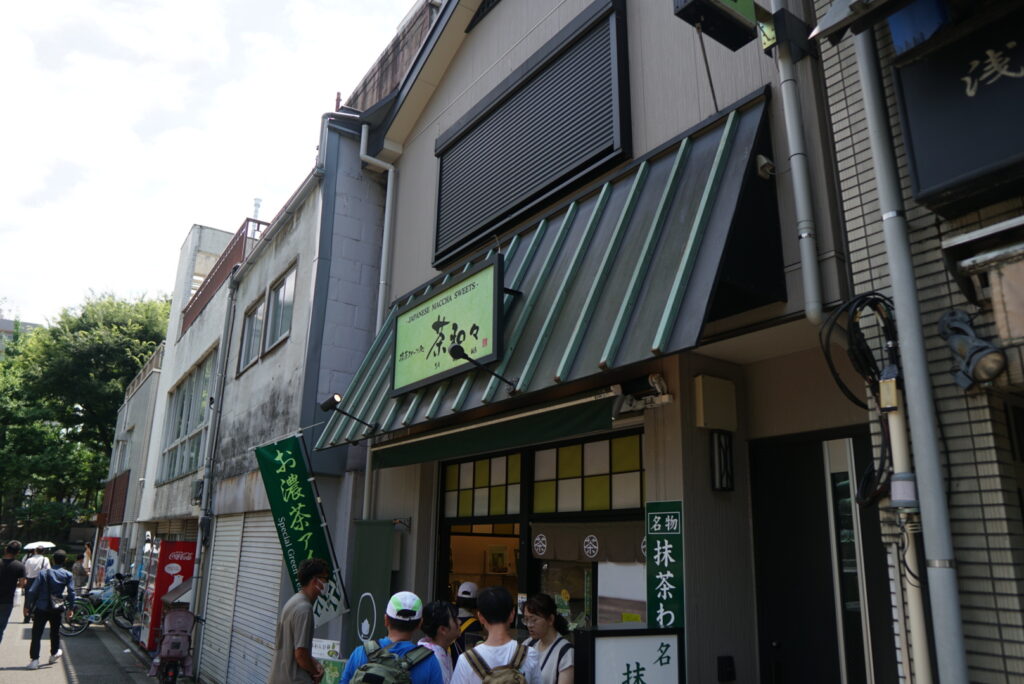 In the latter half of Nakamise-dori(Street), there is a small Japanese-style cafe where you can enjoy matcha green tea. There is no space to sit down to purchase products only, but you can eat at your leisure in the rest area of Senso-ji Temple.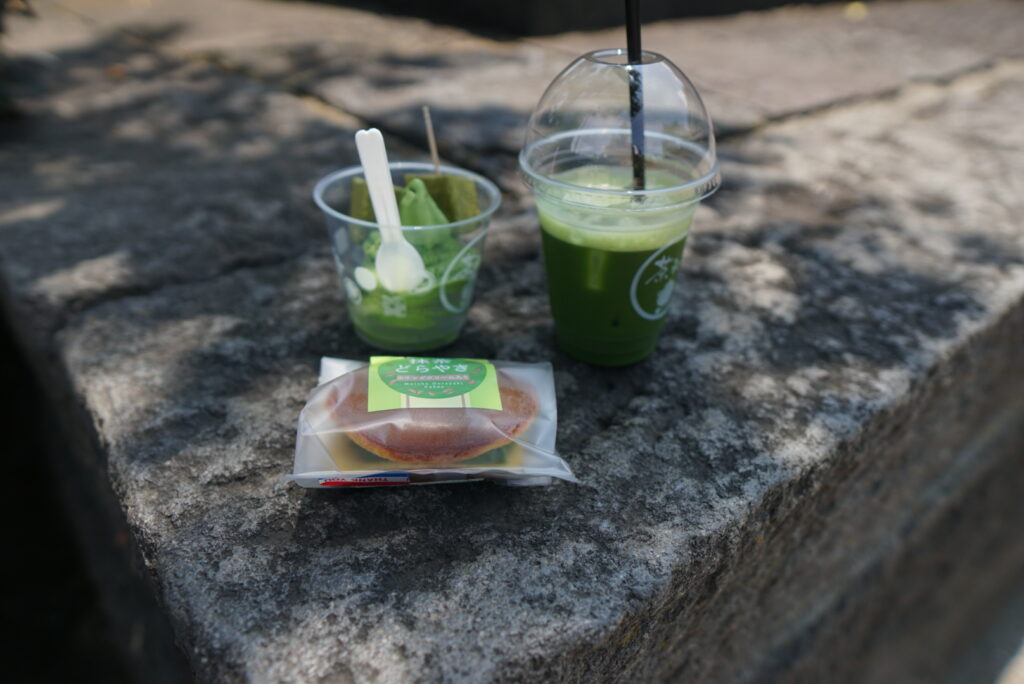 The matcha dorayaki and parfait were delicious.
Skytree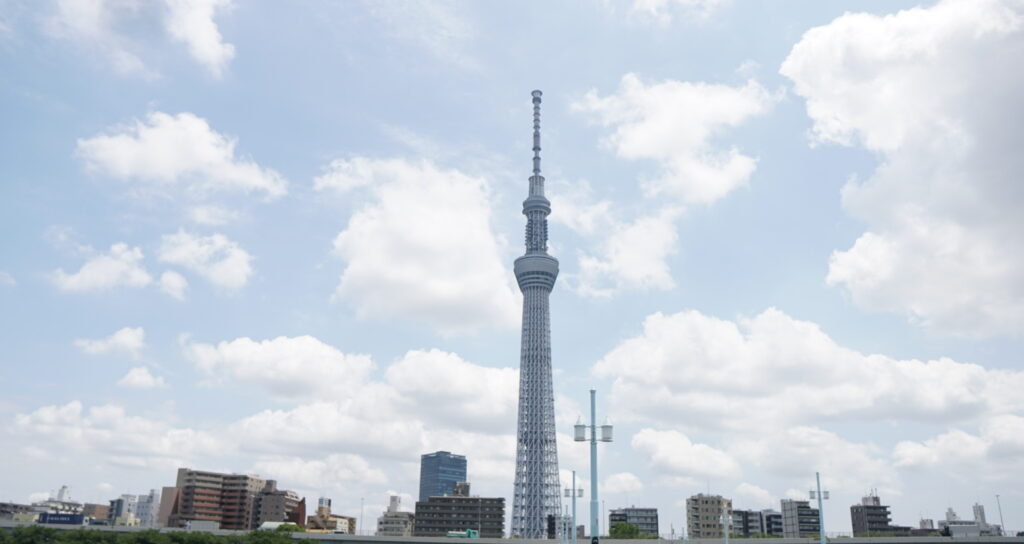 Tokyo Sky Tree is a new landmark in Tokyo. It is a new landmark in Tokyo, recognized by Guinness World Records™ as the world's tallest freestanding radio tower at 634 meters.
With the start of digital television broadcasting, there were concerns about the possibility of radio wave transmission being affected by the 200-meter skyscrapers in the heart of the city, and the need for a new 600-meter tower was desired.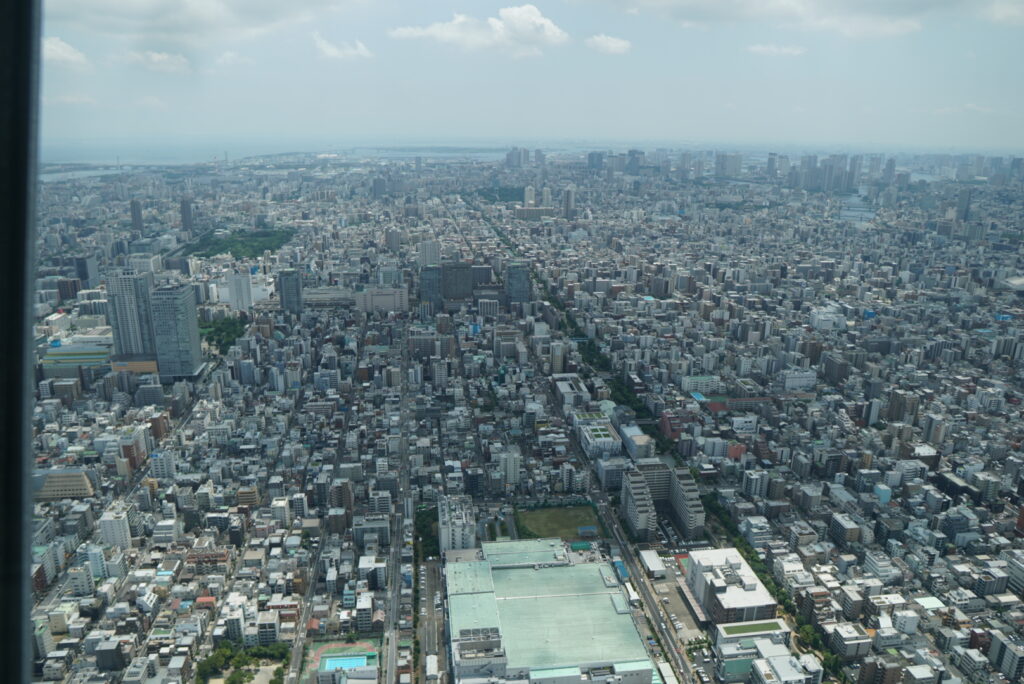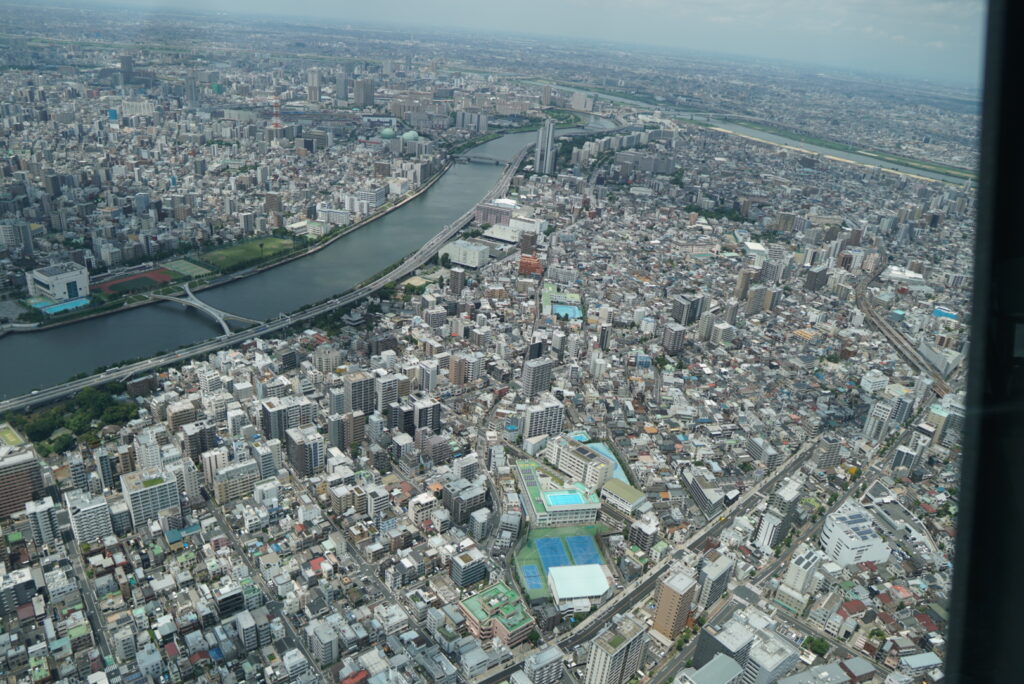 As you ascend the high-speed elevator, you can look out over the city of Tokyo, and since there are not many high-rise buildings around like the Empire State Building in New York, you can enjoy beautiful scenery, including nature.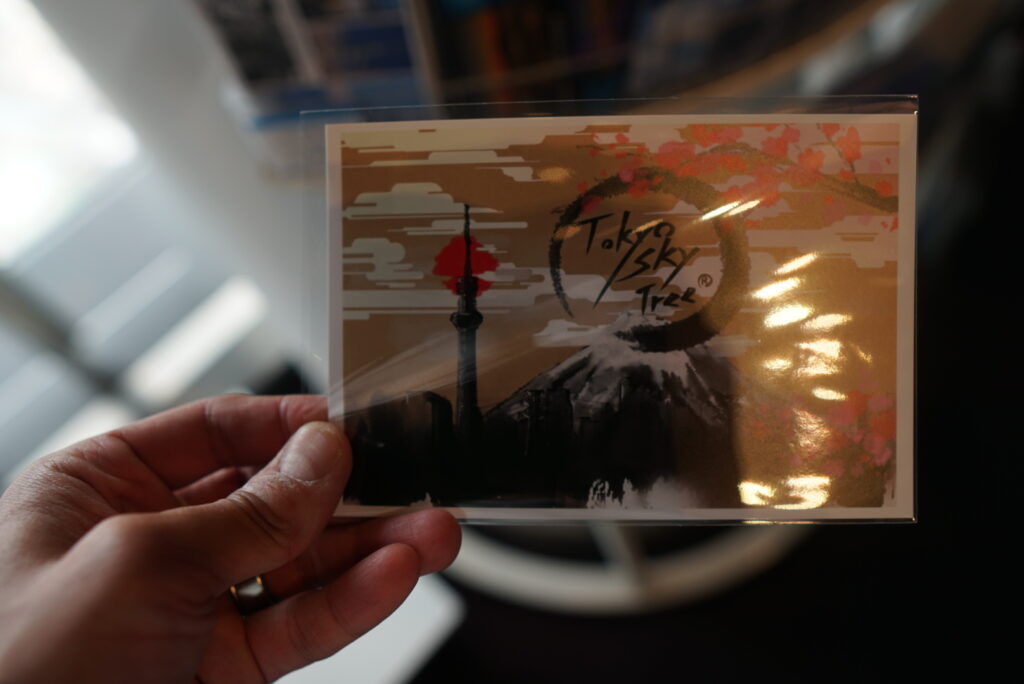 You can buy many souvenirs related to Japan inside the building.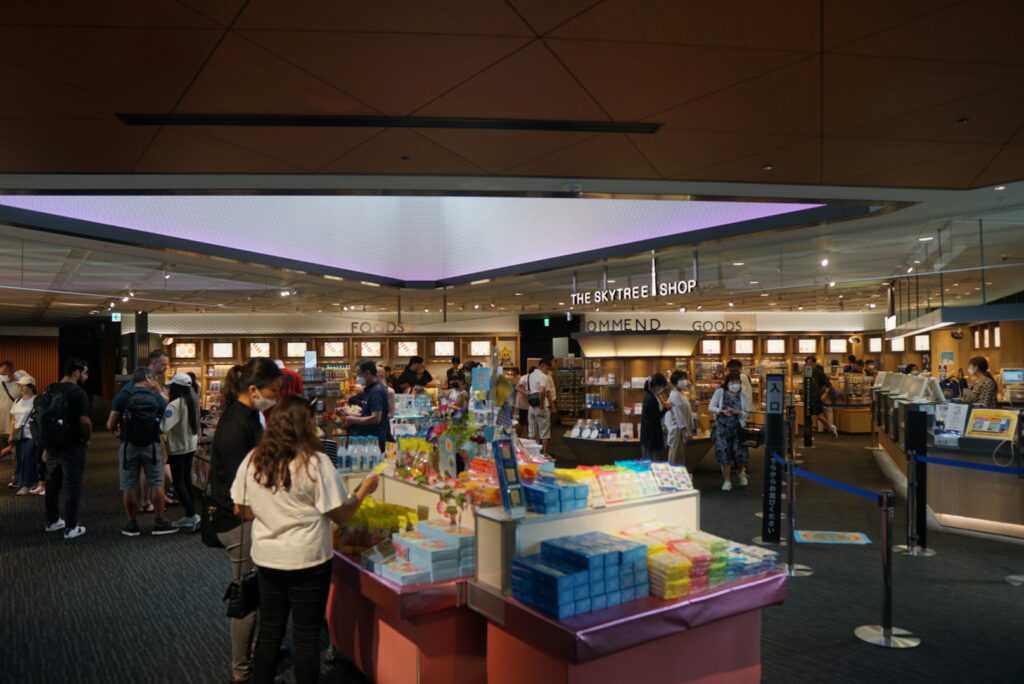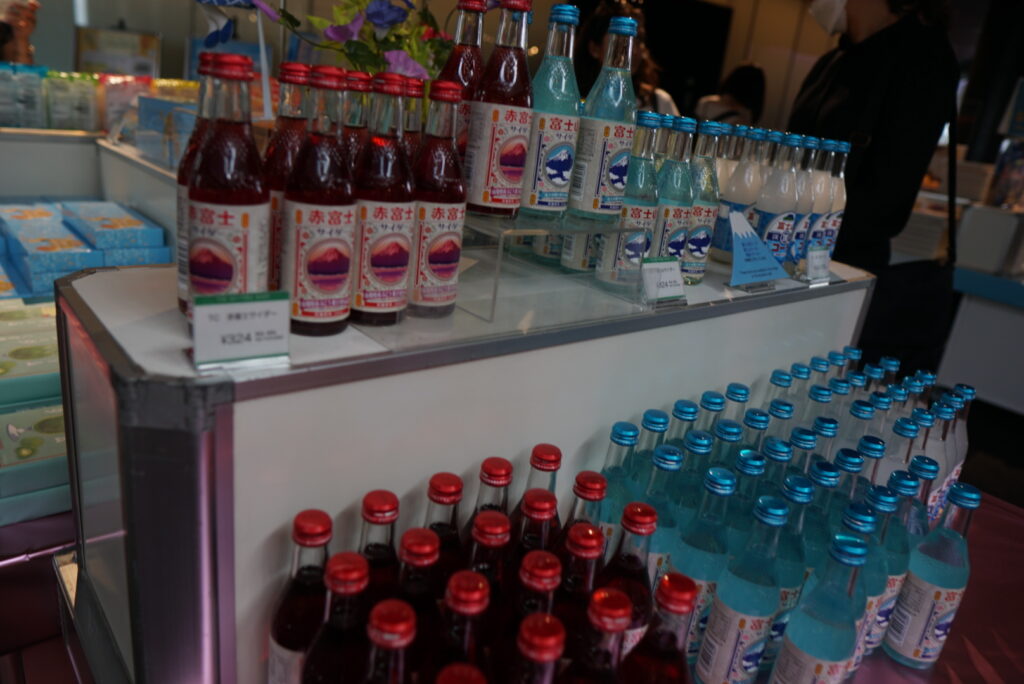 The Tokyo Solamachi, with its aquarium, planetarium, and shopping, allows visitors to enjoy a variety of cultural activities even after they have enjoyed the view from the tower. It takes less than 30 minutes on foot from Sensoji Temple (of course, a cab is even faster), so it is recommended for those who have limited time for sightseeing in Tokyo.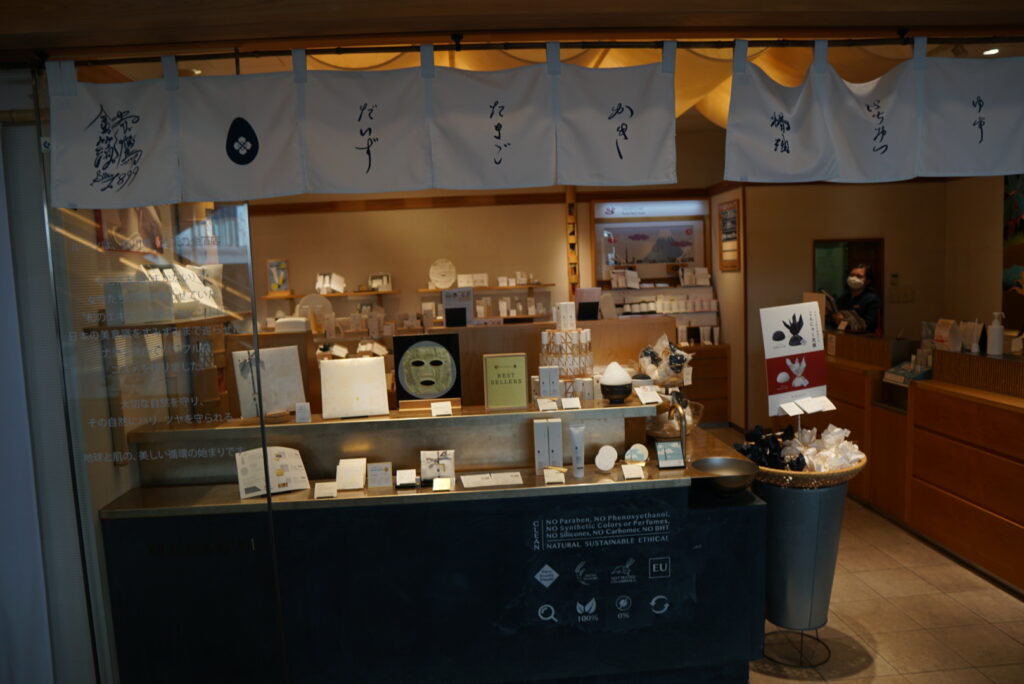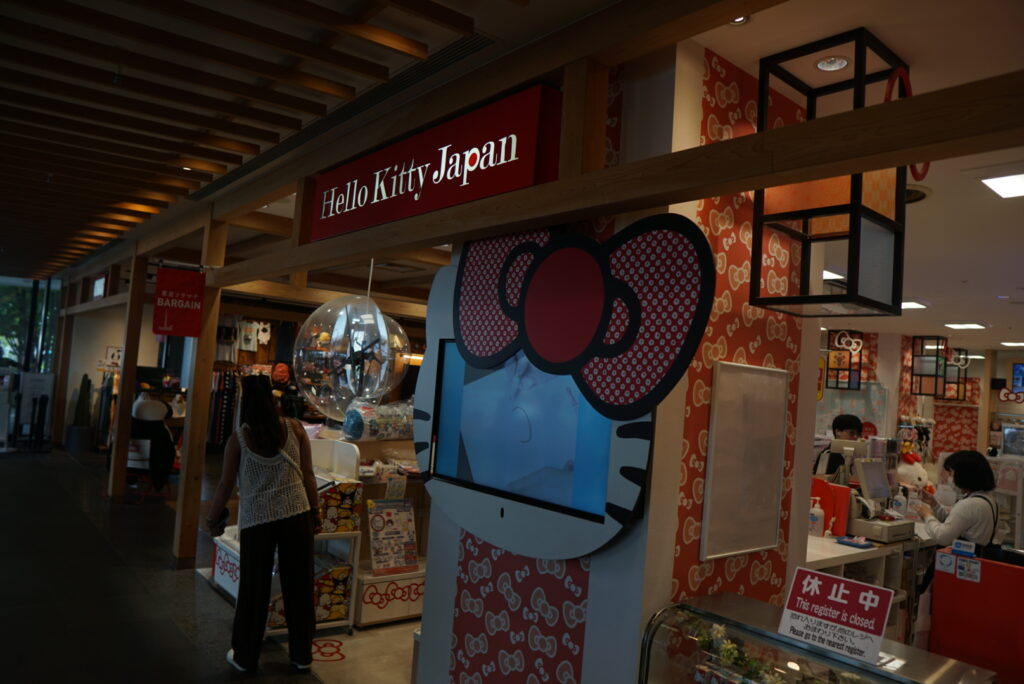 Shinjuku
Kabukicho 1st Avenue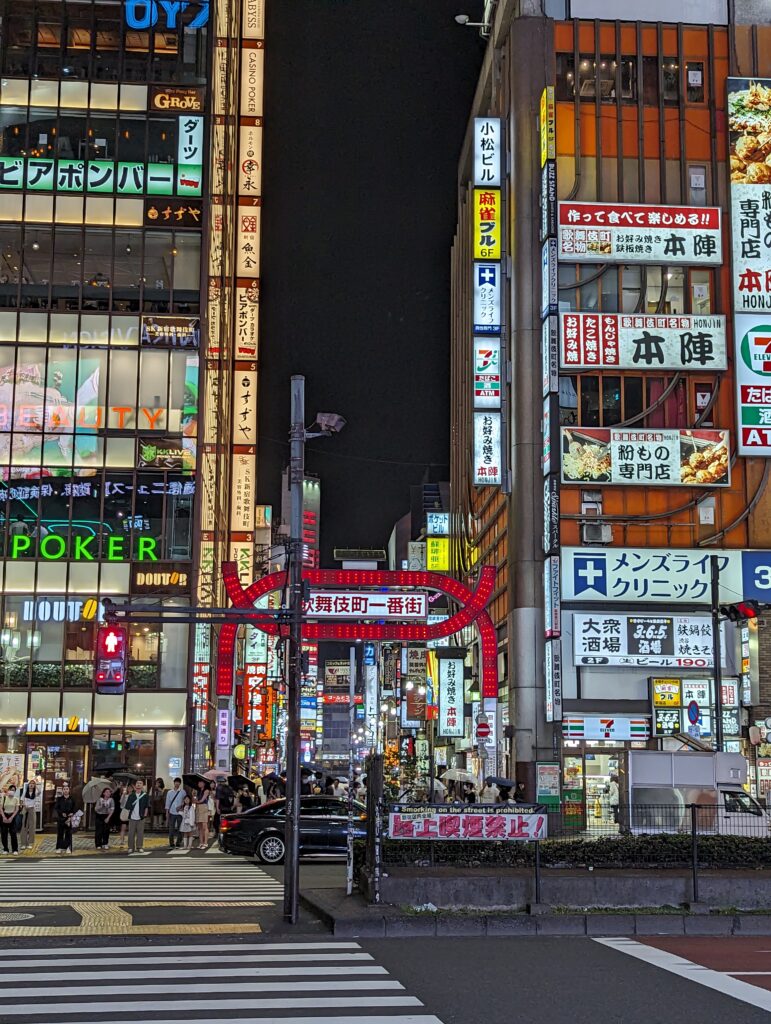 It is the largest and most famous entertainment district in Japan. Known as the "city that never sleeps," it is brightly lit by neon lights and crowded with people even late at night.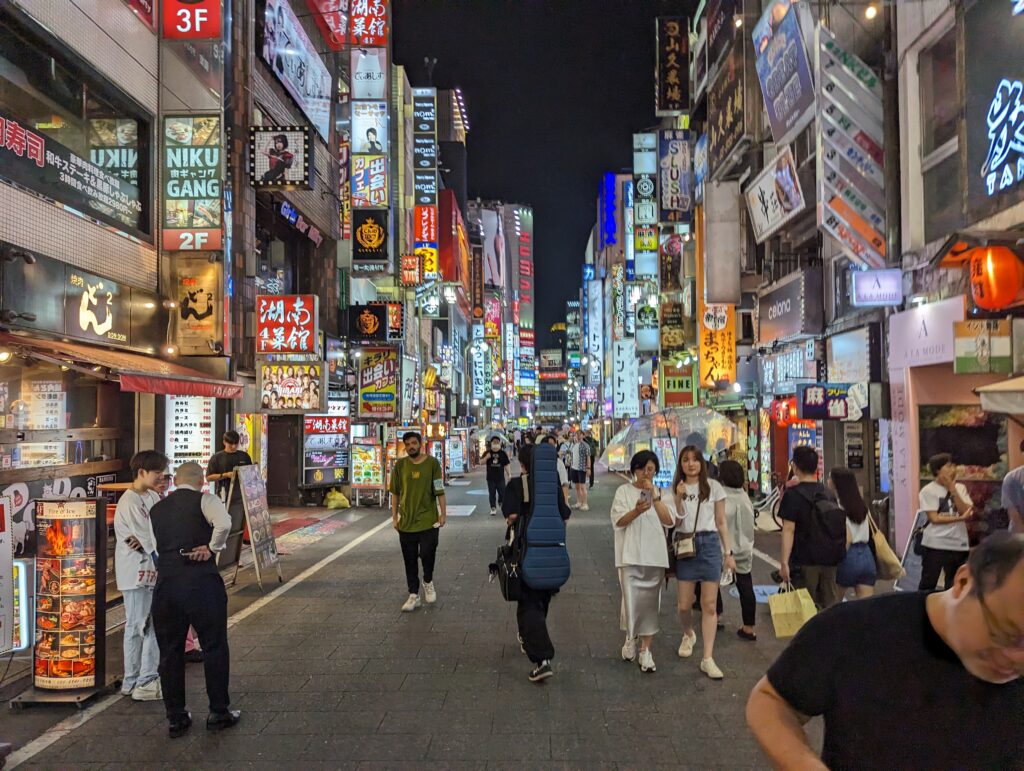 Originally, when Tokyo was rebuilding after the war, a reconstruction project was proposed to build a Kabuki theater, gather entertainment facilities around it, and build the healthiest family center in the new Tokyo. (In fact, due to financial and other reasons, the plan to build a Kabuki theater was never realized, and only the Shinjuku Koma Theater was built.) Fuji can be seen from the TENBOU KAIRO (450 meters), which you can climb for an additional fee if the weather is good. Fuji from the observation corridor (450 meters) for an additional fee.
I think this chaotic and glamorous townscape is one of the many qualities of Japan. If you go to the trouble of visiting, I recommend you to go at night when the neon lights are shining.
Kabukicho Tower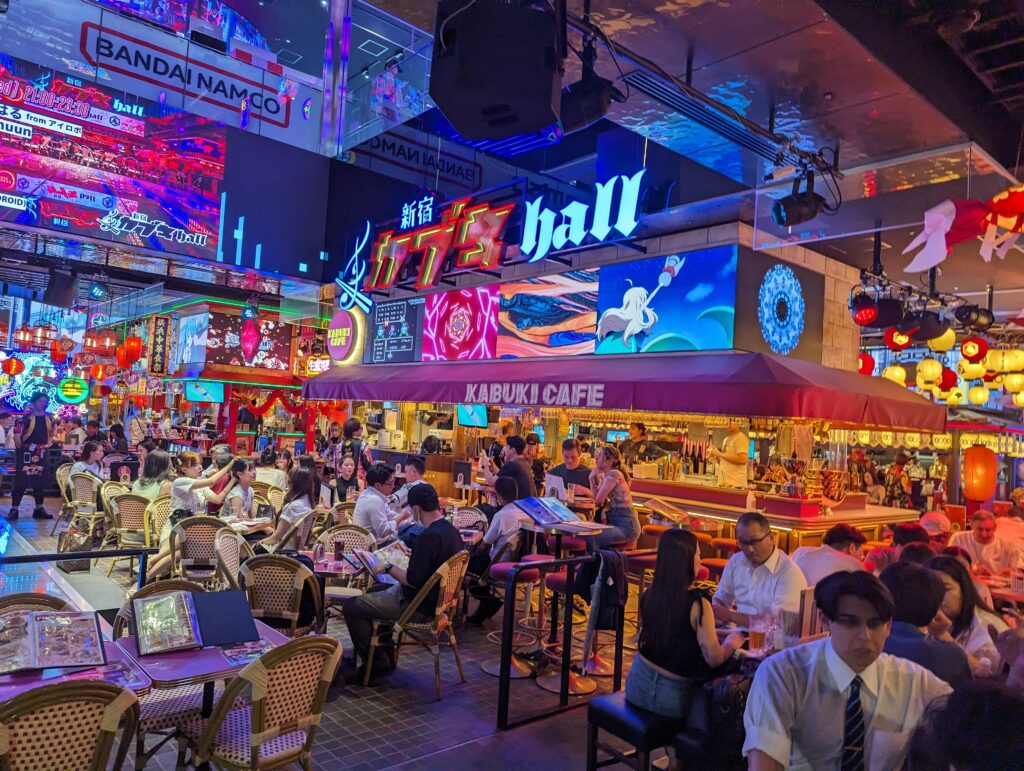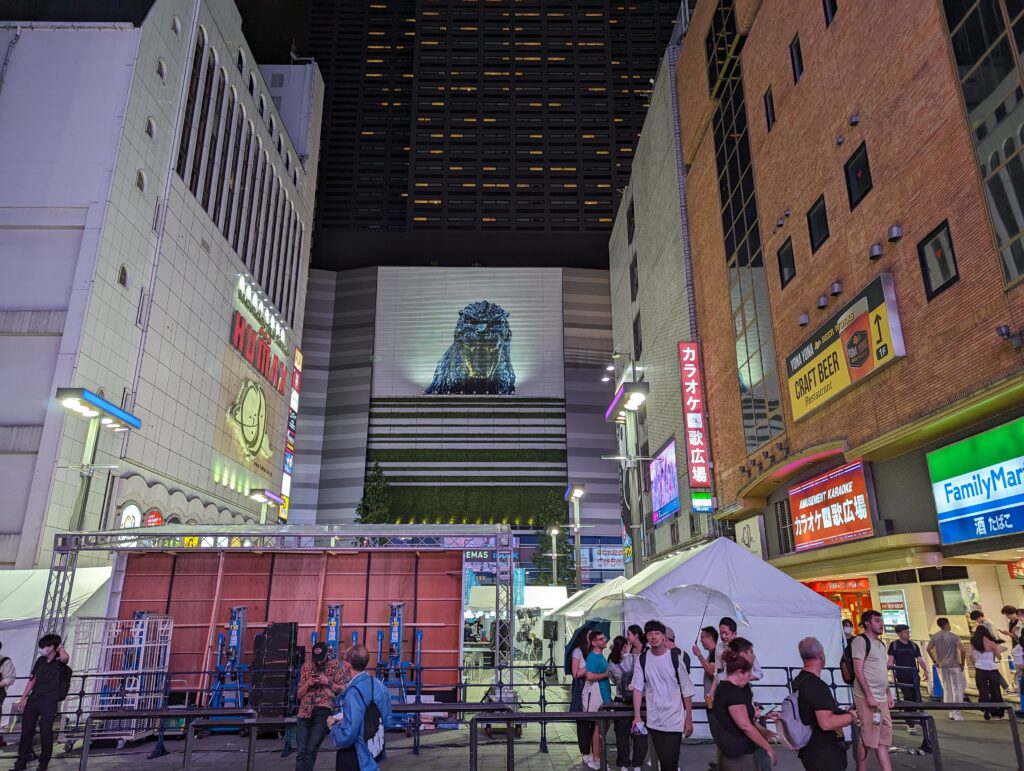 Established in 2023 as one of the largest hotel x entertainment complexes in Japan, it has already attracted a large number of visitors. Upon entering the tower, you will see a chaotic group of izakaya (Japanese-style pubs) that mix Showa period and anime visuals. It is worth a visit even if you do not eat or drink. There is an outdoor vision in front of the tower, which will also broadcast live images from inside the tower, and I am sure it will become a new landmark in Kabukicho in the future.
Omoide Yokocho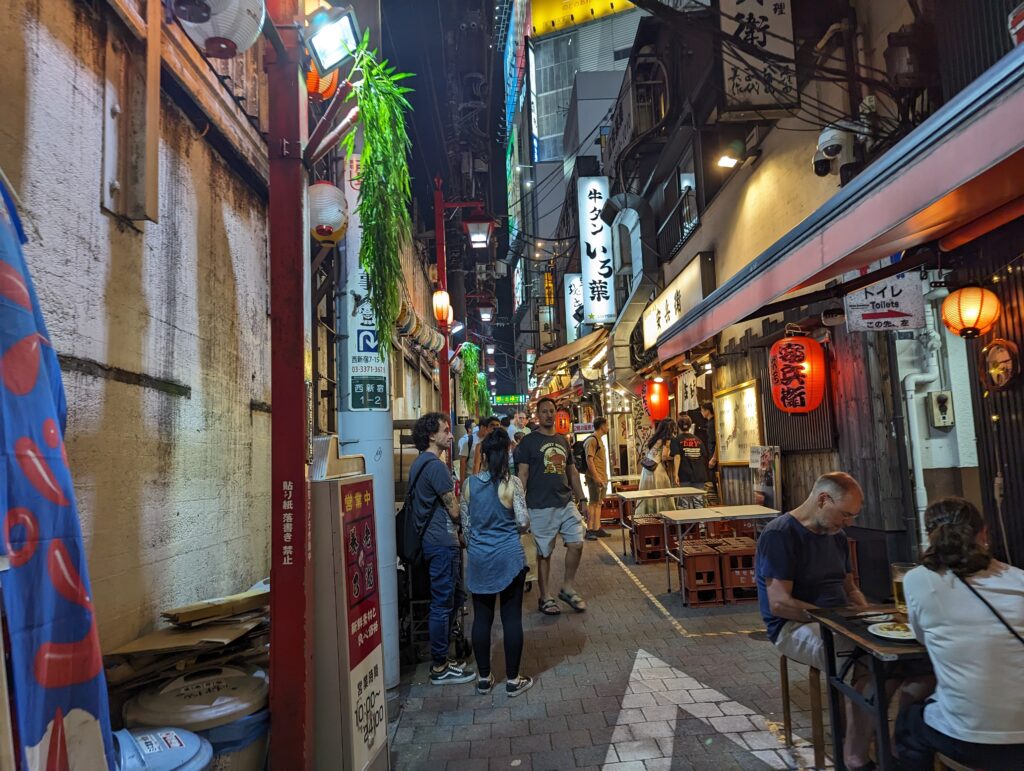 Located at the west exit of Shinjuku Station, Memories Yokocho is a good old drinking district with a nostalgic scene. It originated as a market for street vendors that was established on a burnt-out field just after the war. Today, numerous restaurants, mainly izakaya (Japanese style pubs) and yakitori (barbecue chicken) stores, support the bustling atmosphere of the town.
It is a retro sightseeing spot popular among foreign tourists. Even if you do not eat or drink here, please stop by.
Beams Japan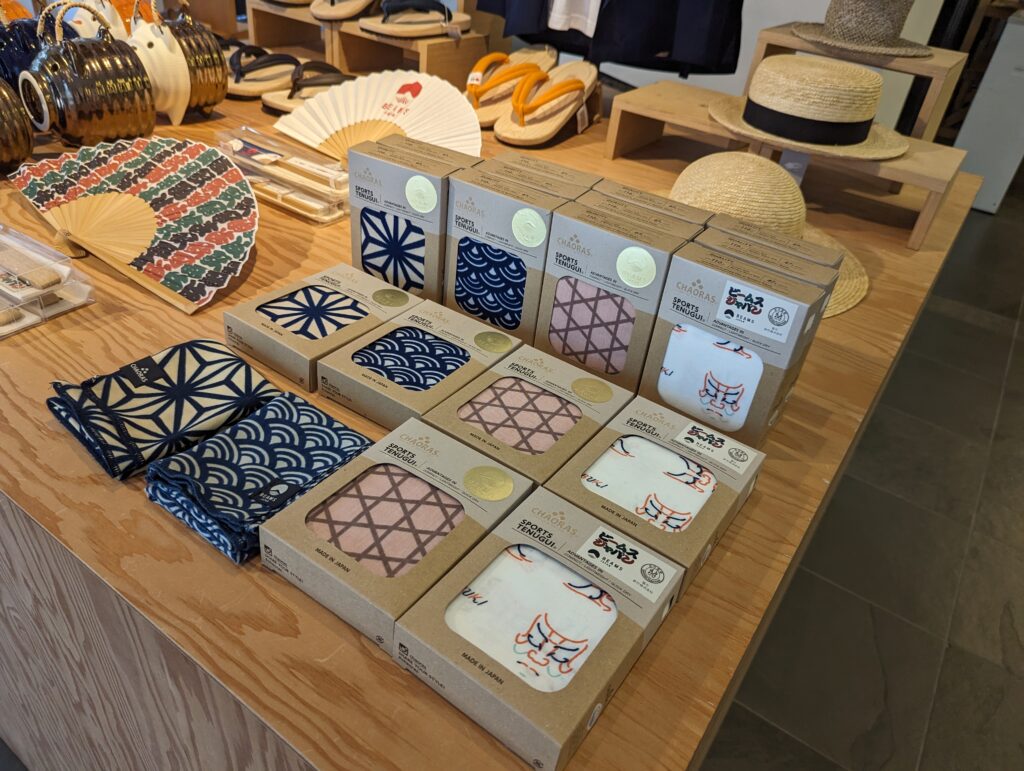 The popular select store BEAMS has played a major role in importing clothing and fashion culture to Japan. This store was established by BEAMS to promote the traditional crafts and attractions of each prefecture in Japan.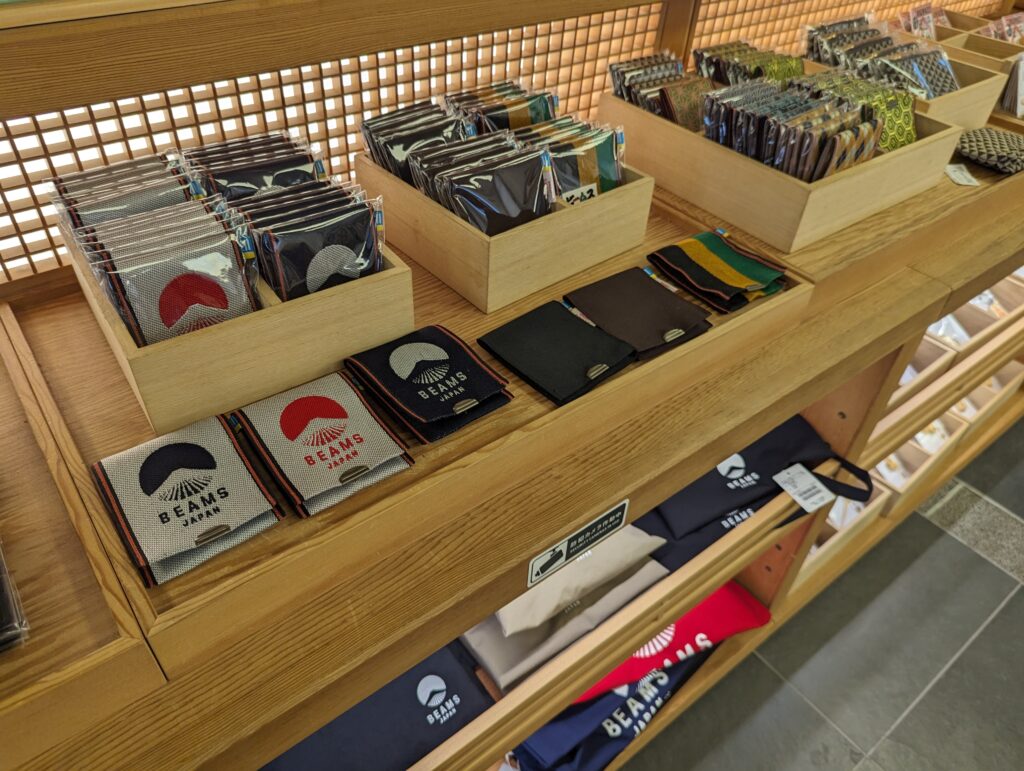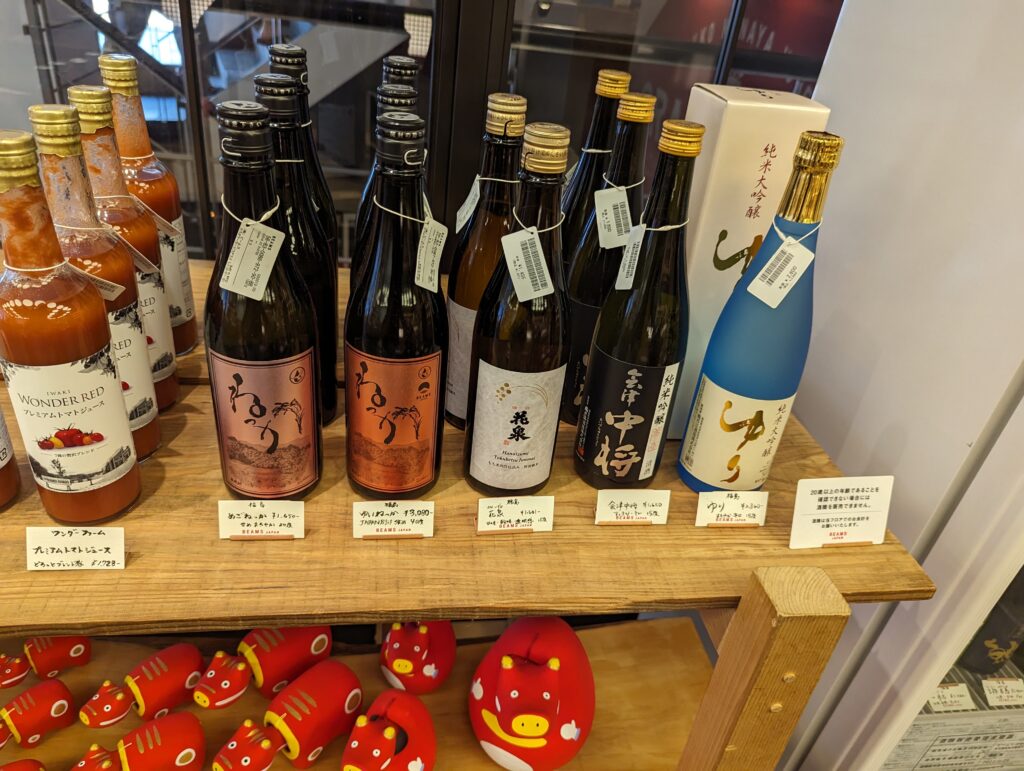 To be honest, many Japanese souvenirs are retro, but the ones in this store are sophisticated and have beauty as well as history and technology in their products. I highly recommend this shop to those who want to buy Japanese souvenirs that are different from others. Fashion lovers are also welcome to visit the shop, as you can buy not only souvenirs but also clothes of Japanese origin.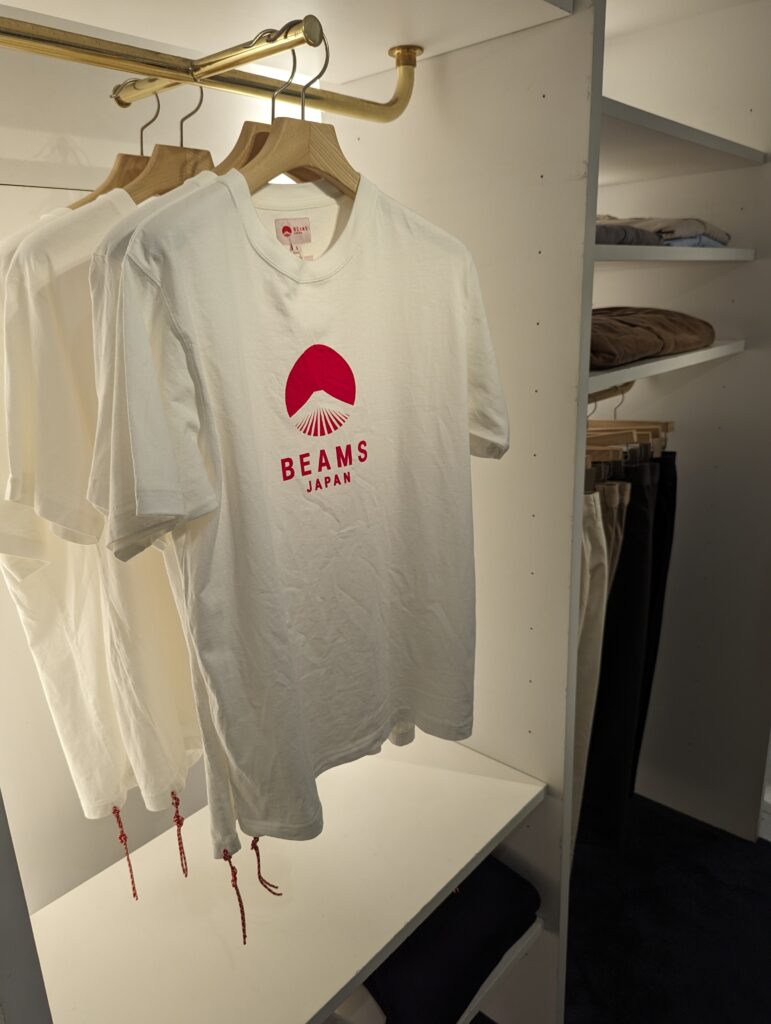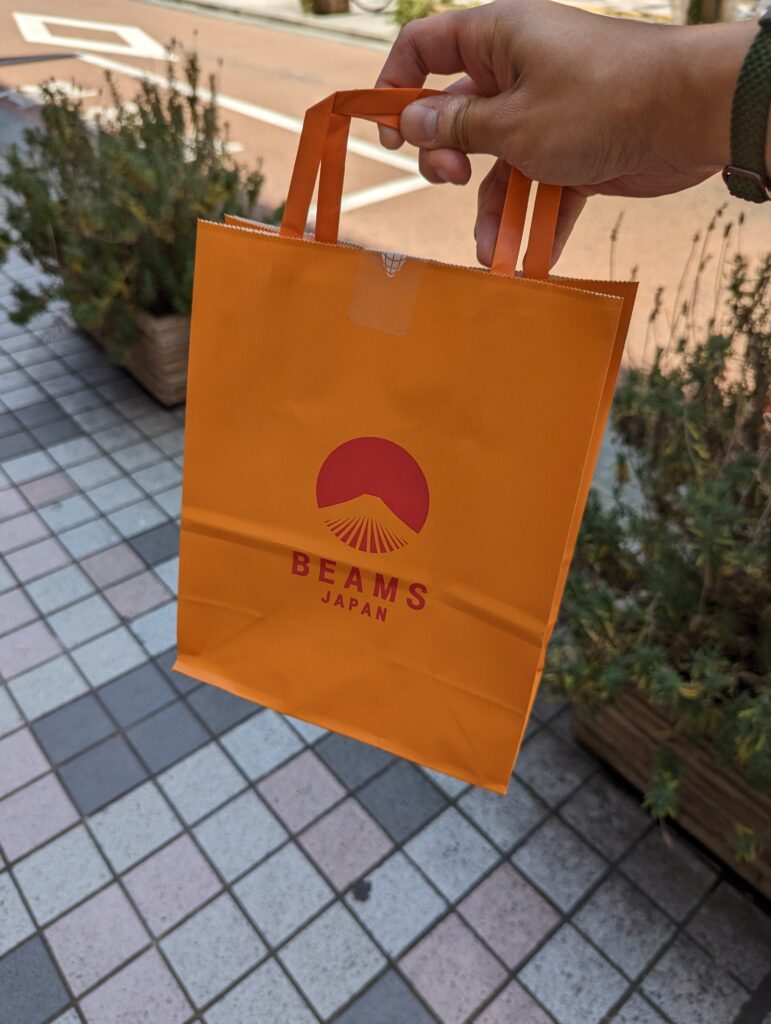 Kanda
Kanda Shrine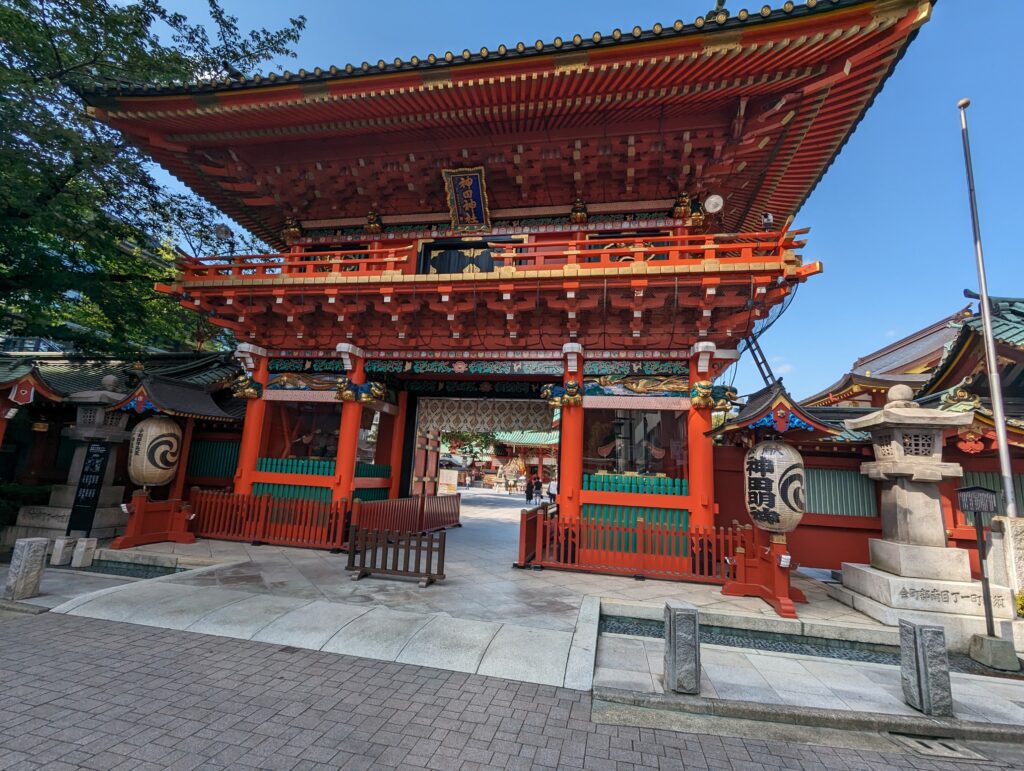 Kanda Myojin(Shrine) has been worshipped by the warriors of the Warring States period and by people visiting the shrine during the Edo period (1603-1868). Many visitors come from all over Japan to pray for good luck and good health.
After its construction in 730, famous warriors such as Ota Dokan, Hojo Ujitsuna, and even Tokugawa Ieyasu prayed at Kanda Myojin as worshippers during the Warring States period. Tokugawa Ieyasu, in particular, was a deep believer and is said to have prayed at this Kanda Myojin during the Battle of Sekigahara in 1600. Tokugawa Ieyasu was victorious in the Battle of Sekigahara, and the shrine continued to be worshipped as a shrine of good omen. In the Meiji era (1868-1912), Kanda Myojin changed its name to "Kanda Shrine" and became one of the 12 major shrines in Tokyo, and in 1874, Emperor Meiji paid a visit to Kanda Myojin, making it the guardian deity of Tokyo.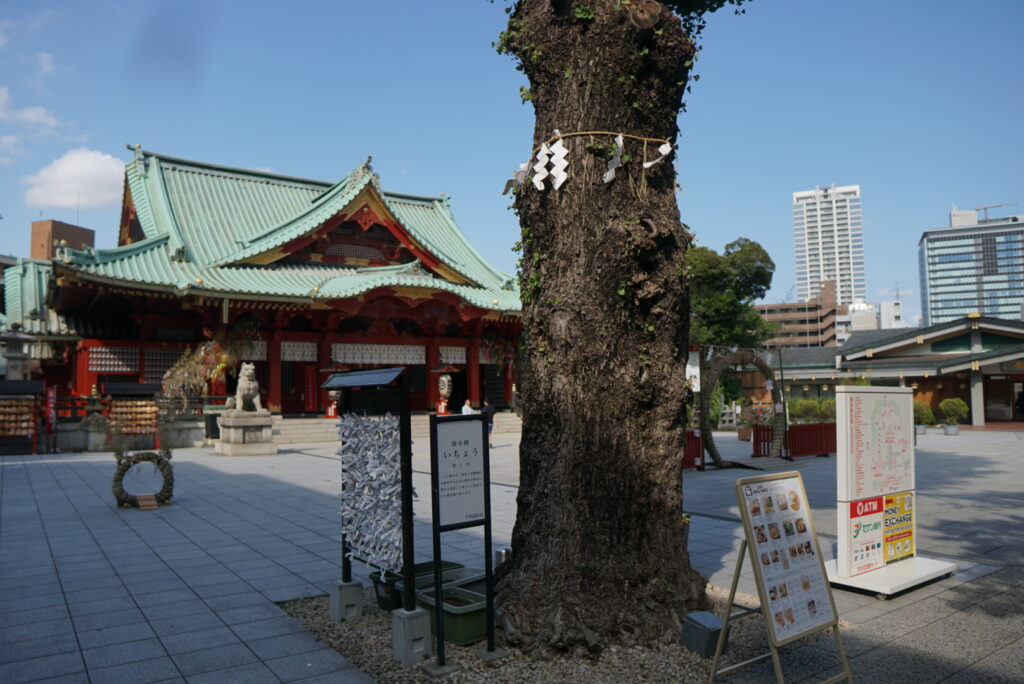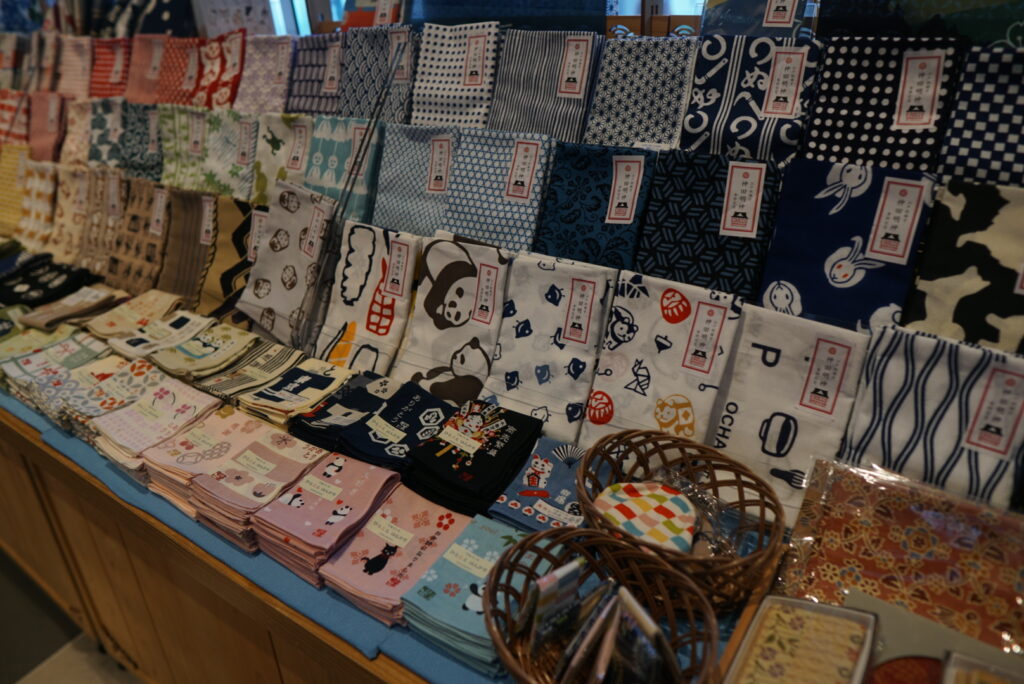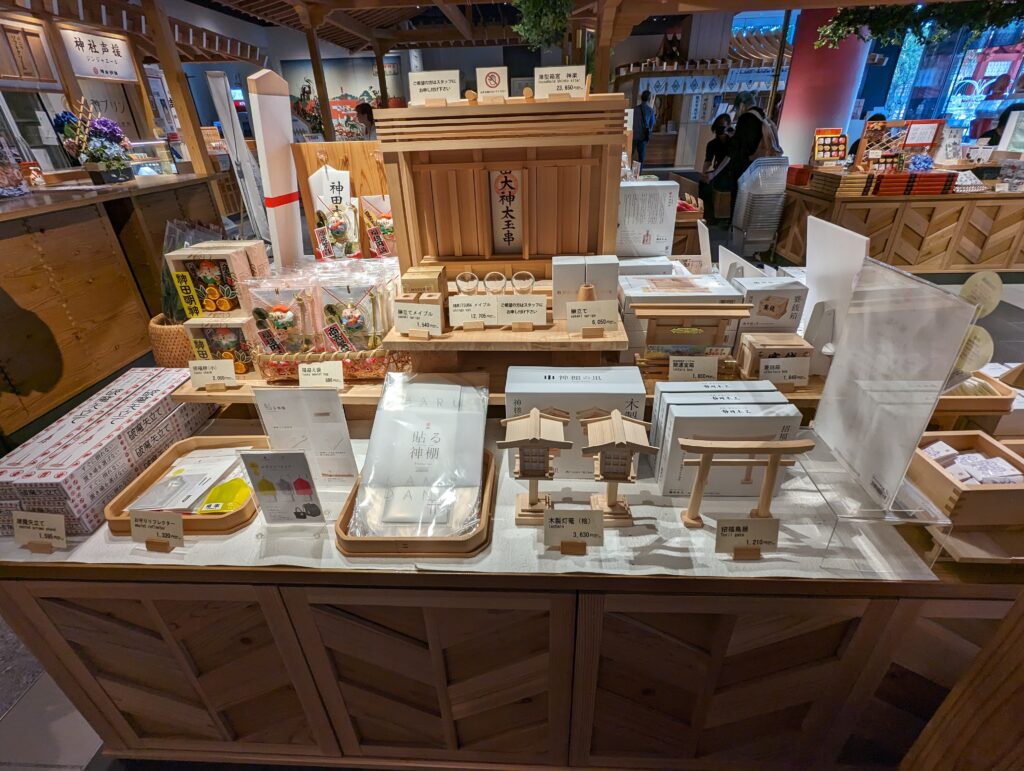 An interesting place to visit is the Kanda Myojin Cultural Exchange Hall EDOCCO, a modern sundry goods and café operated store on the shrine grounds, where you can enjoy sophisticated original products, lunch and sweets. There are also exhibits of anime characters, and the chaos of mixing history and pop culture is also interesting. It is more enjoyable than just looking at shrines.
Y. & SONS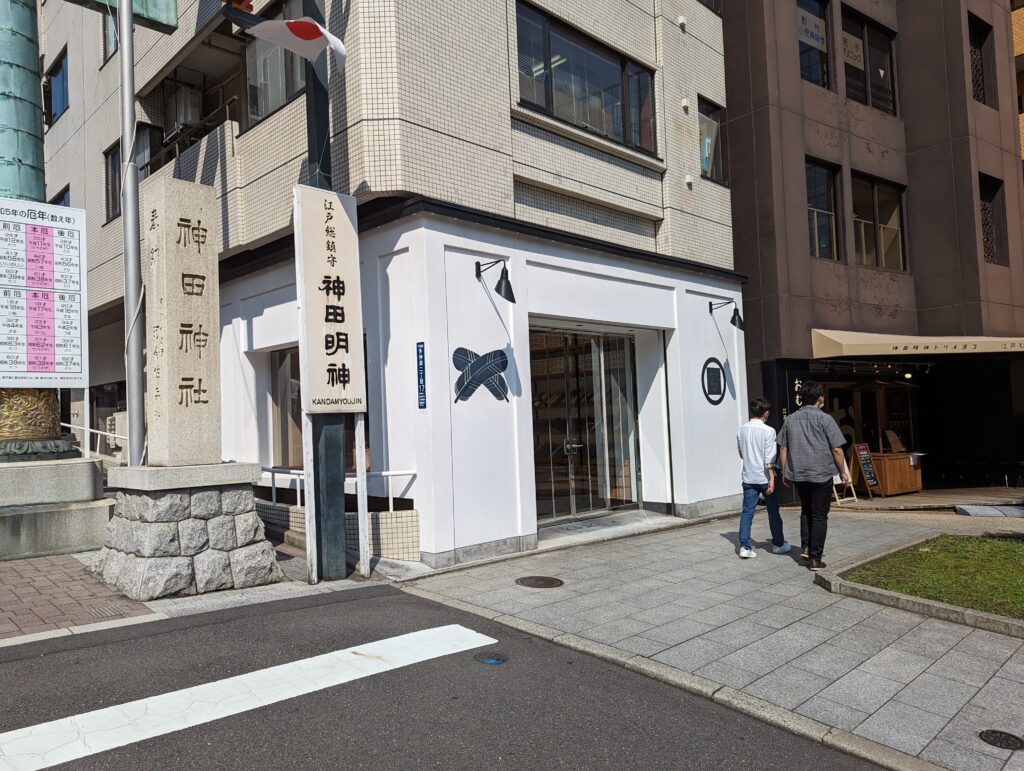 Y. & SONS is a kimono tailor brand born from the kimono store Yamato, which has been in business for over 100 years. The main reason for introducing this store is that it offers a freedom of coordination not found in conventional kimono shops. For example, they have developed the "haori style," in which a kimono haori is matched with western clothes as if it were outerwear, and they have even collaborated with famous Japanese fashion brand Komori and famous select store Glass Paper to develop kimono.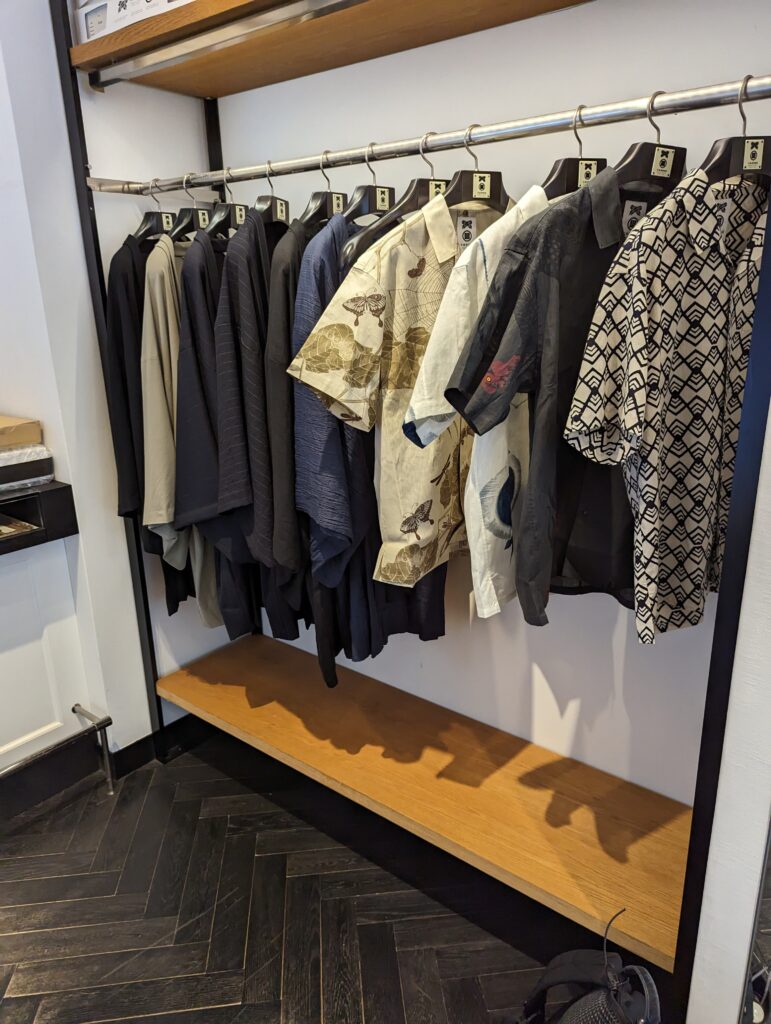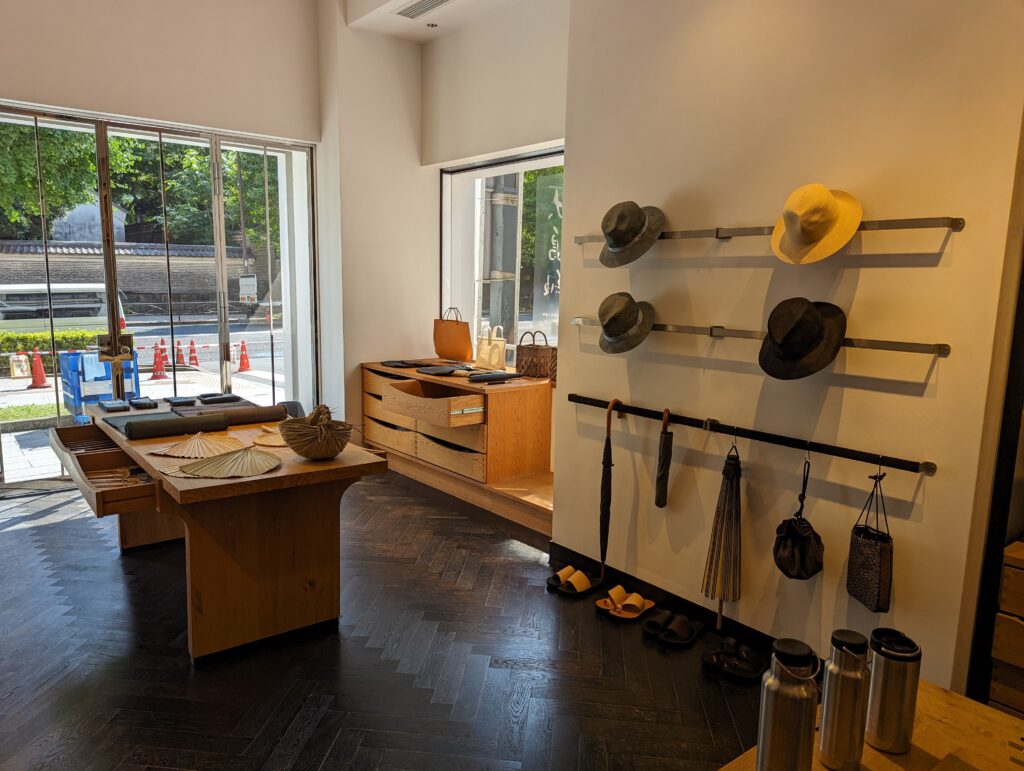 The materials used for kimono are from all over Japan, and some of them are even valuable items priced at over 1 million yen. At their stores, they can take your measurements, make your order, and have it tailored in as little as two weeks. They also receive many orders from overseas customers who are sightseeing in Japan, and they sometimes receive consultation from customers who have never visited Japan before.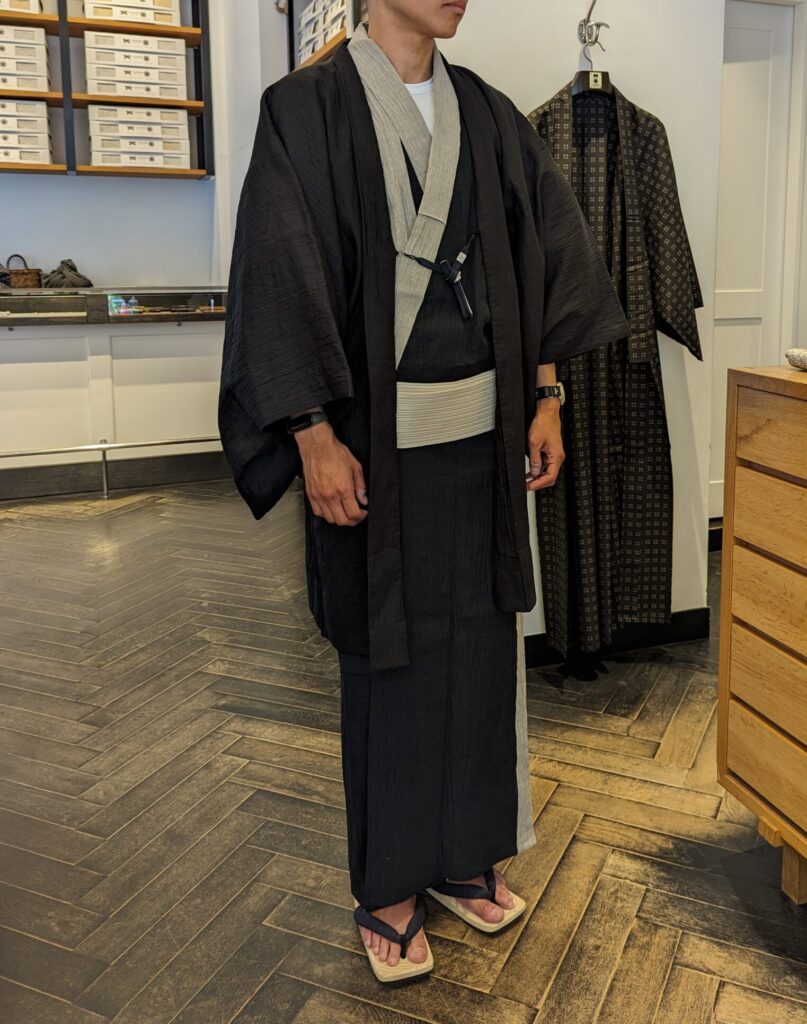 A visit to this store will make you want to incorporate kimonos into your daily life. It is the latest fashion brand that embodies the evolution of Japanese tradition and fashion. It is located near Kanda Shrine, so a visit to the set is recommended!
Nihonbashi
Idumoya/Unagi(Freshwater Eel)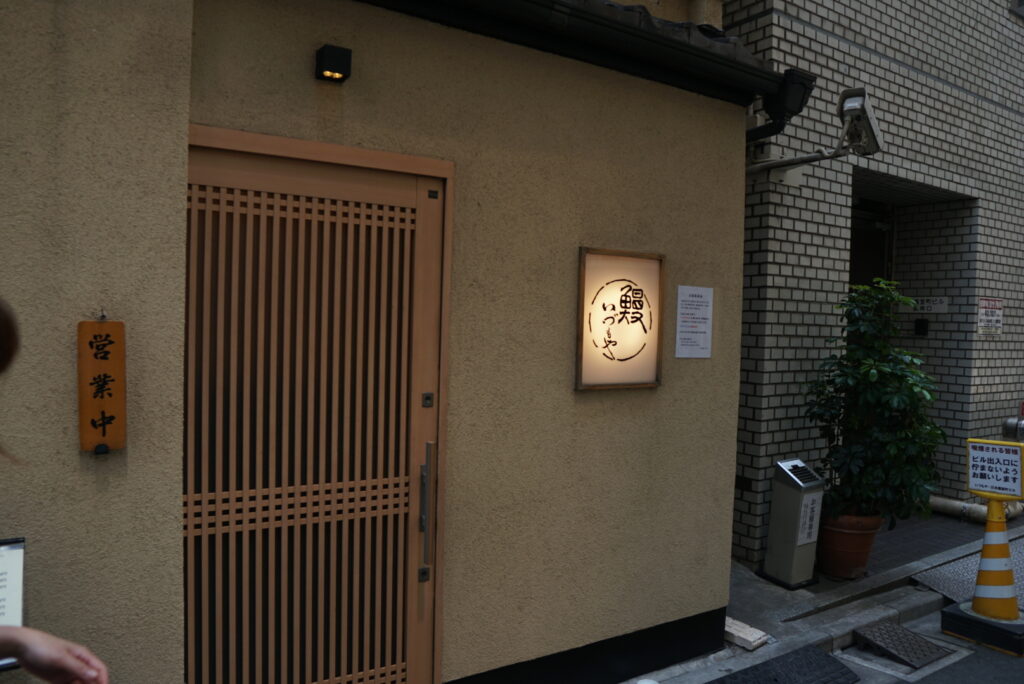 Izumoya was established in 1946, shortly after the war, and has been a favorite for over 70 years. We use cultured eels, which are safe and delicious just like natural eels, and our kabayaki is softly broiled with the longtime skills of our eel craftsmen. It is a little light, but you can enjoy the flavor of the fatty eel.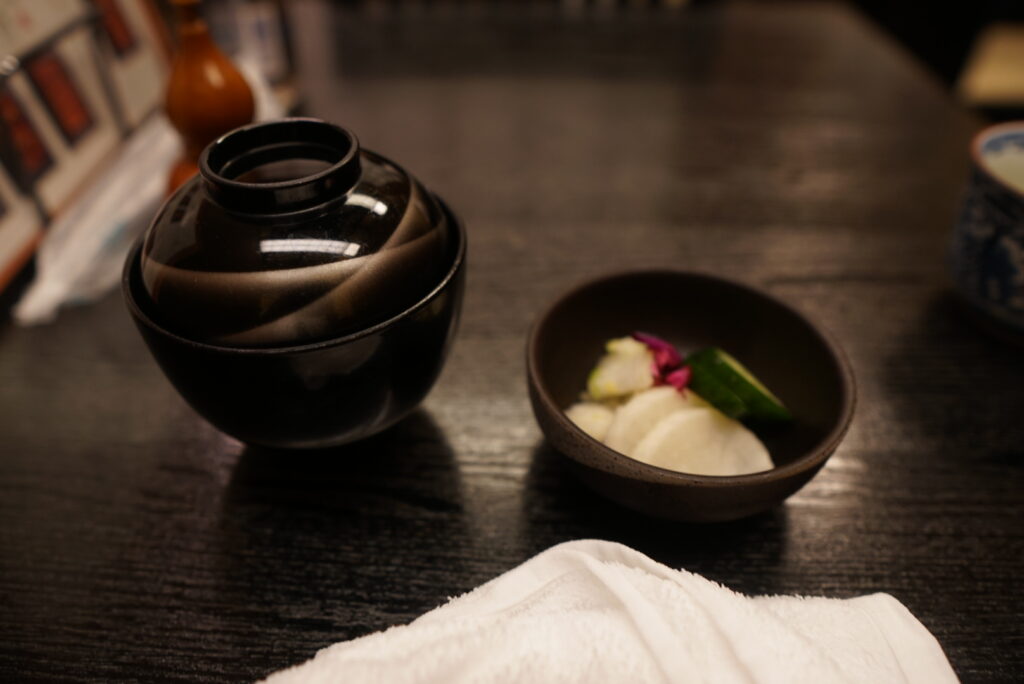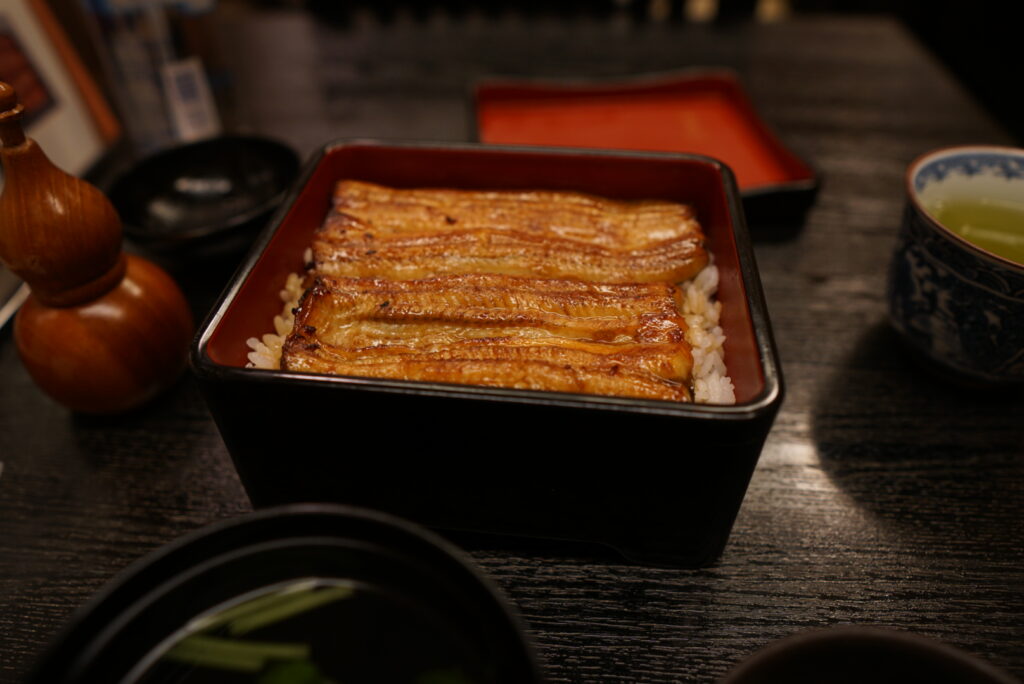 The main restaurant has a main building and an annex next door. If you visit without a reservation, the annex is a good candidate. I also dived into the annex during my trip to Tokyo and enjoyed delicious eel!
Akihabara
Akihabara Electric Town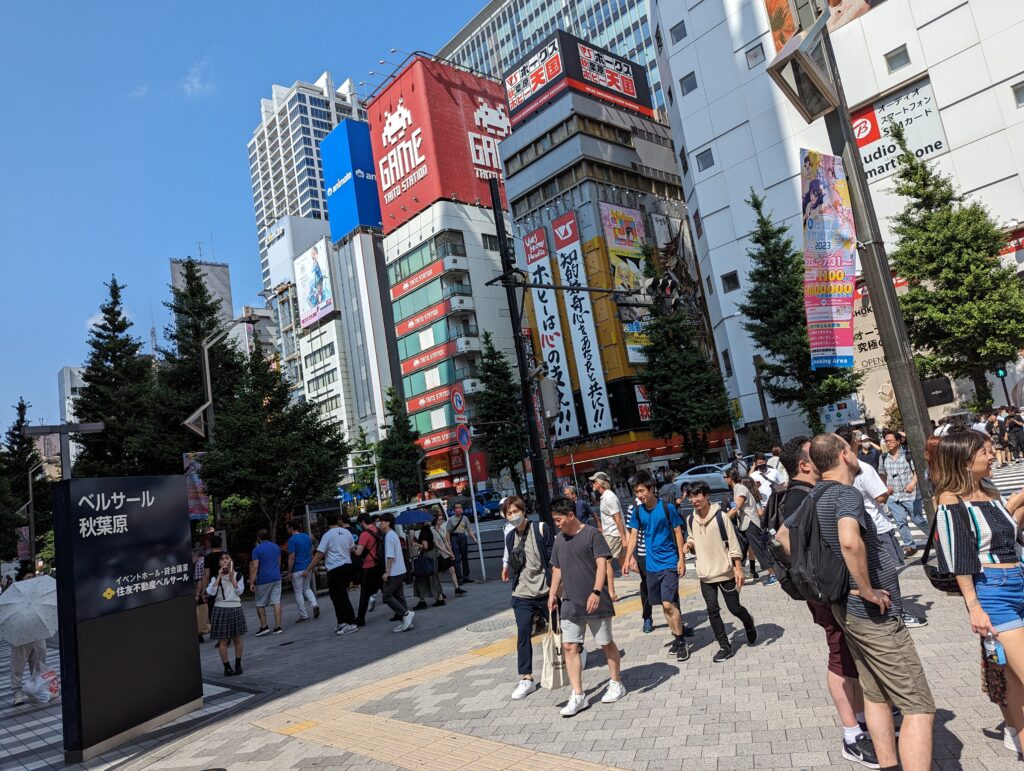 Akihabara is a mecca of Japanese pop culture, attracting many young people and foreign tourists. Not only are there anime contents that leap from building signs and shopkeepers dressed in cosplay maids, but there are also a number of maniac stores selling computer parts, tools, and other geeky items.
Tokyo
Imperial palace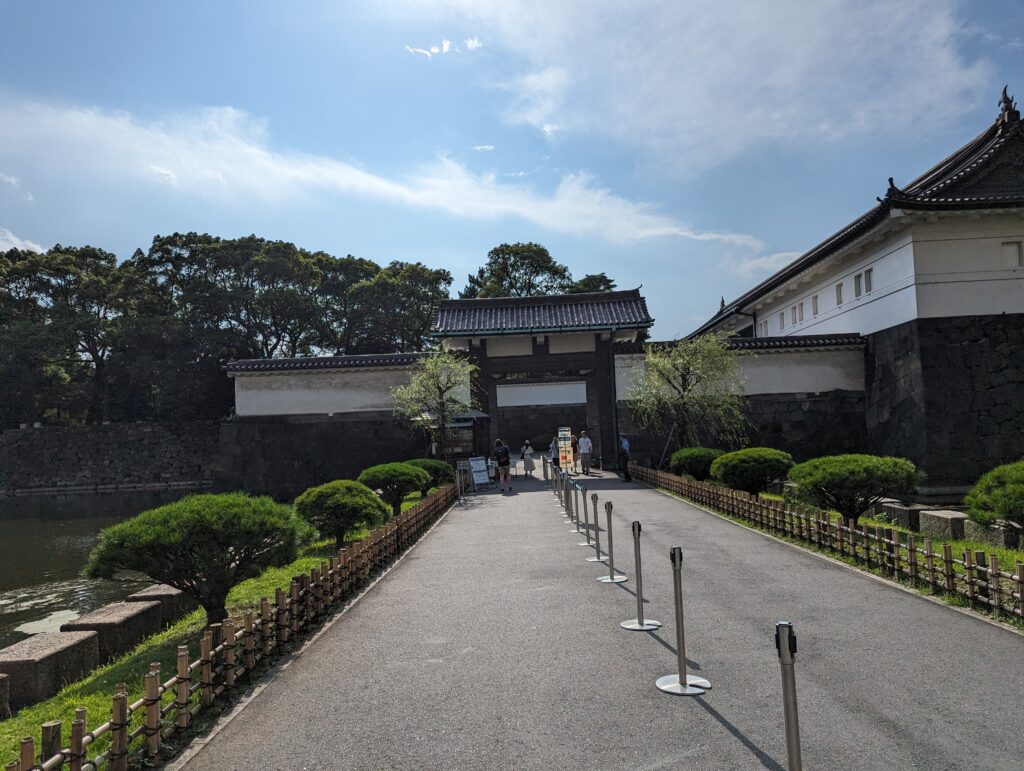 The former residence of the Tokugawa Shogunate (Edo Castle) became the Imperial Palace in the first year of Meiji. The total area is 1,150,000 square meters and is surrounded by a moat. The area is largely divided into east and west districts, and with some exceptions can be visited free of charge as the East Gardens of the Imperial Palace (although luggage checks are required). The main circle of the former Edo Castle, with its beautiful trees, is a sight to behold. I would like to visit next time when the cherry blossoms are in bloom. It's conveniently located near Tokyo Station.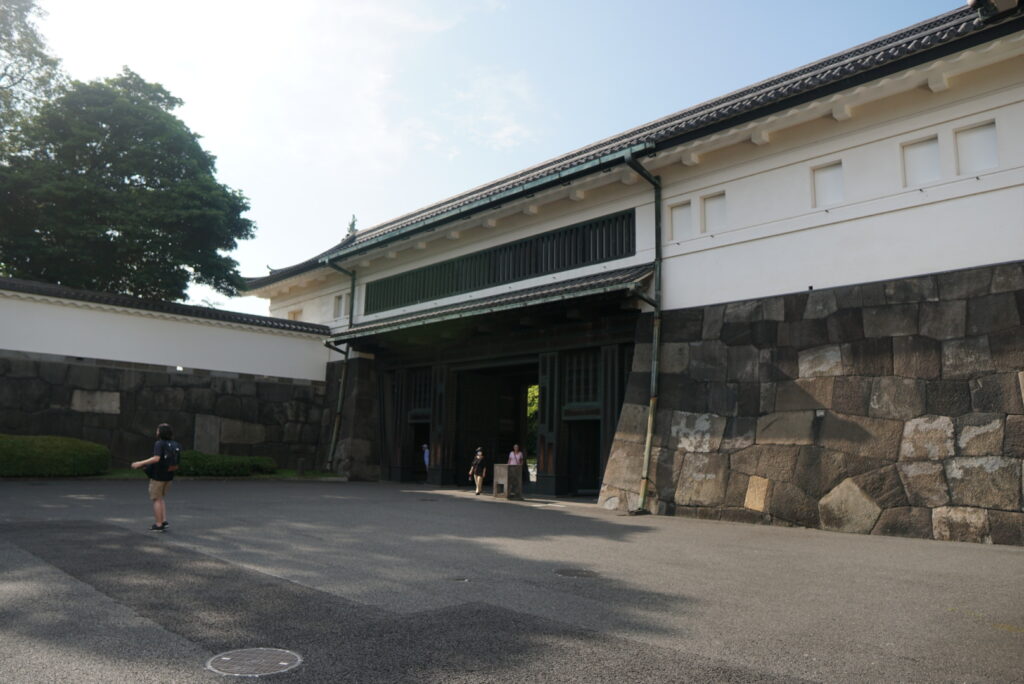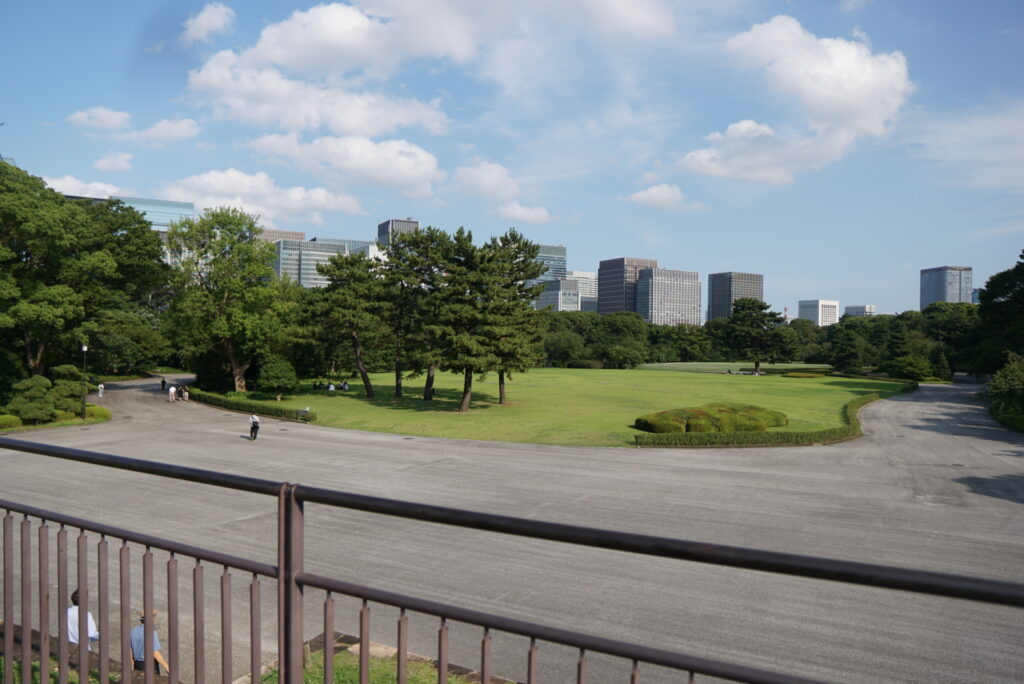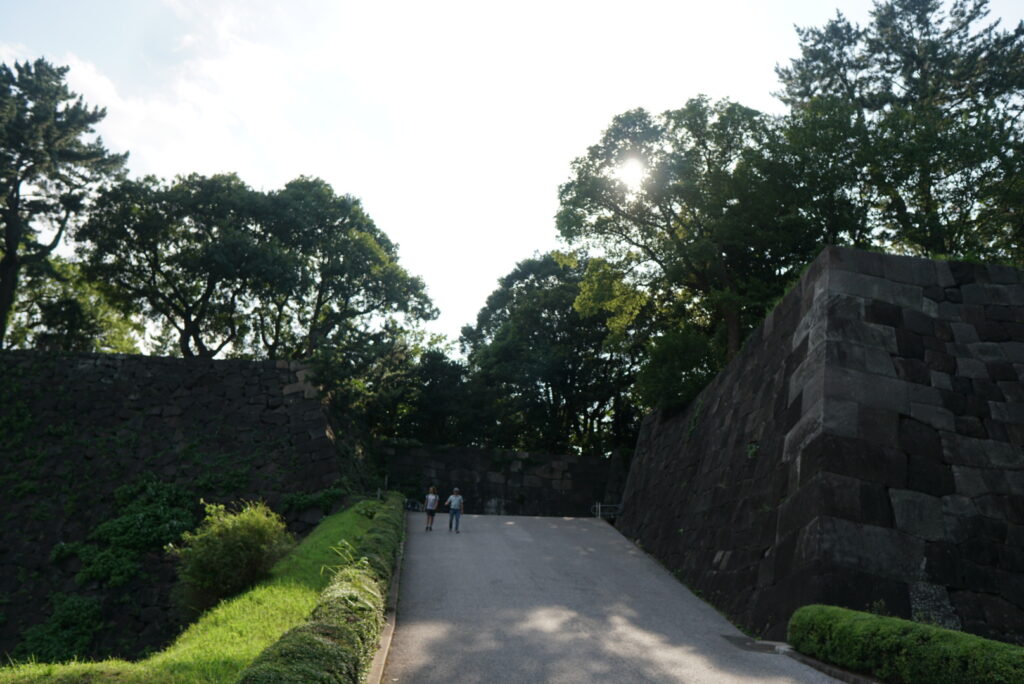 Tokyo Station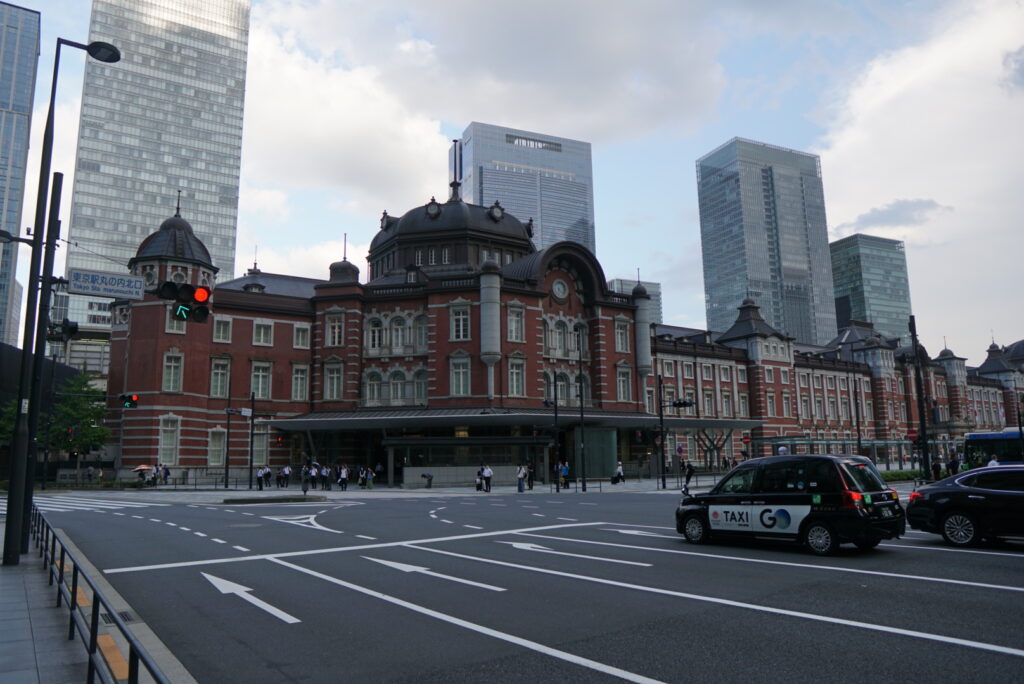 This terminal station is where about 3,000 trains arrive and depart each day, including JR and subway trains. The red brick Marunouchi Exit Station Building, completed in 1914, was designated a National Important Cultural Property in 2003, and even if you have no intention of taking a train, you should definitely visit. Even if you don't have young children, you are sure to enjoy the retro beauty of the building.
DOVER STREET MARKET GINZA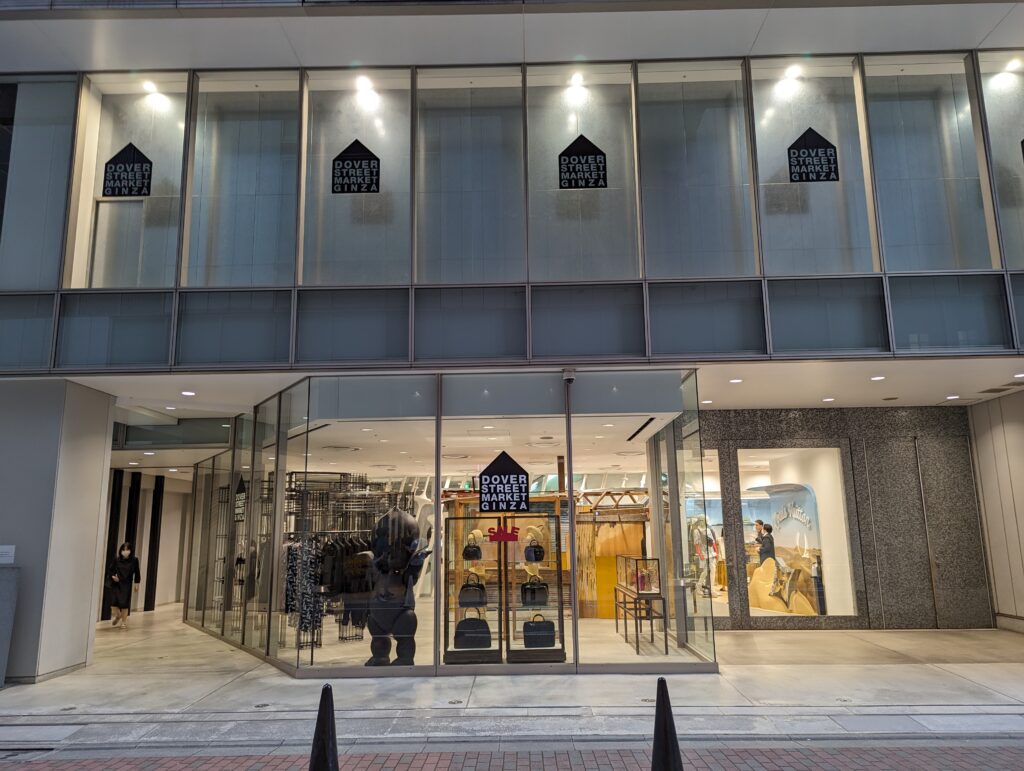 DOVER STREET MARKET, a concept store initiated by Comme des Garcons and Rei Kawakubo, was established in 2004. It was created along Dover Street in Mayfair, an upscale residential area in London, hence the name. As a place to create new values, the store is home to not only in-house brands such as Play Comme des Garcons, but also big brands with long histories such as Louis Vuitton, Valentino, and Gucci, designer brands such as Maison Margiela, street brands such as Supreme, and up-and-coming young brands such as Dior, Prada, and Prada. The selection is made by removing all the barriers to the brands. The deep love and commitment to fashion is also one of the characteristics of Japan. If you are interested in clothes, please go there.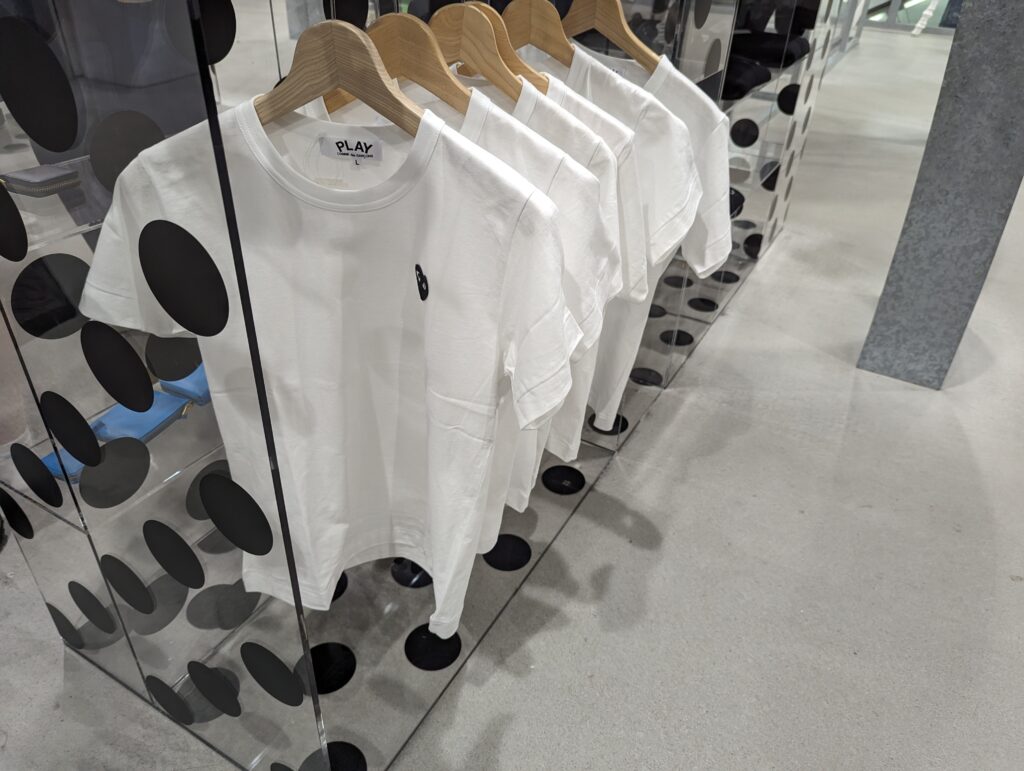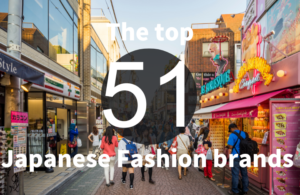 Ginza
Kabuki-za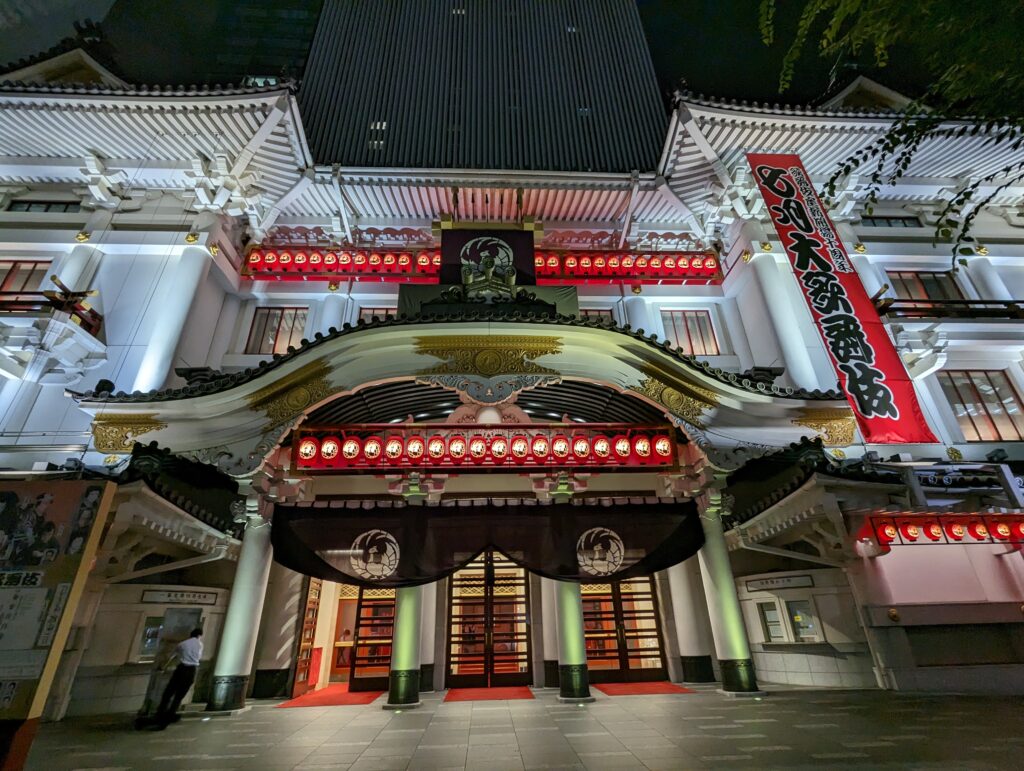 It is the only theater that presents Kabuki performances monthly throughout the year. It was newly built and reopened in April 2013 with the latest equipment and interior design. It is a symbol of Japanese culture that continues to innovate while preserving tradition and prestige.
Ginza SIX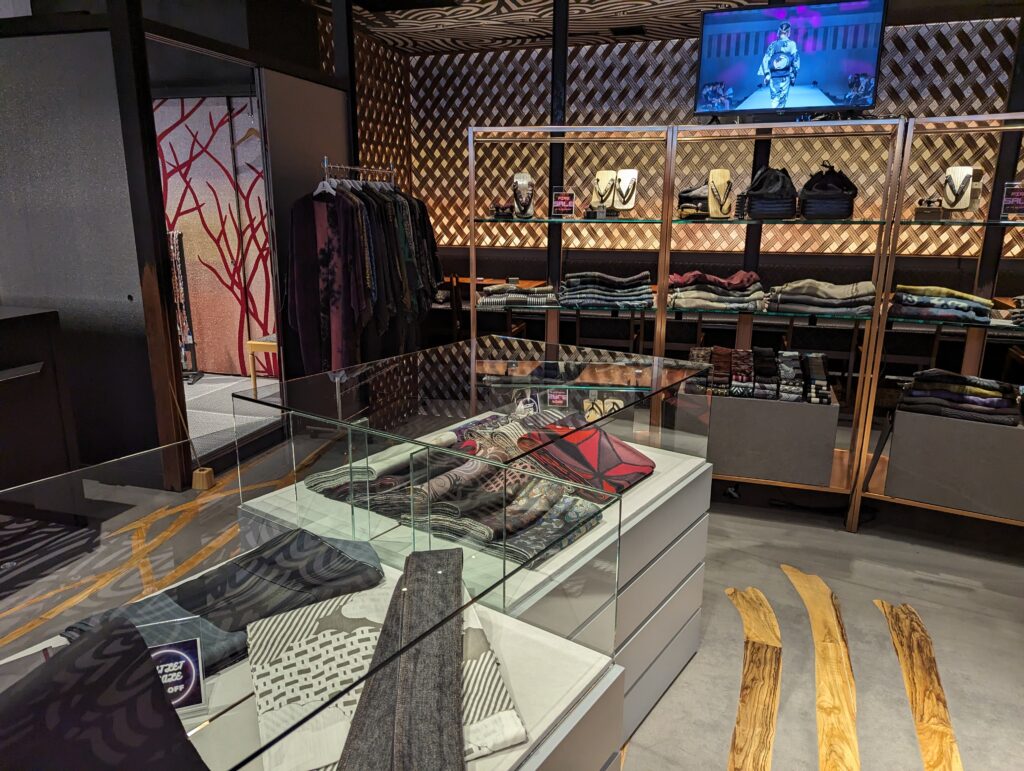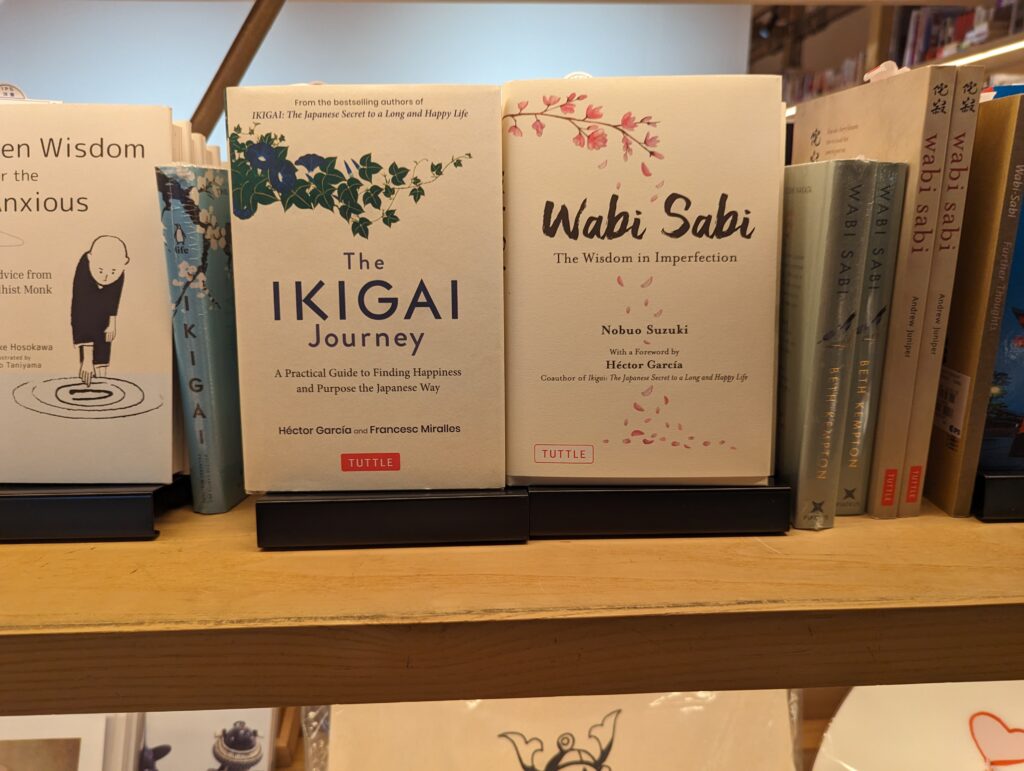 GINZA SIX" is the largest commercial facility in the Ginza area. The name derives from its location in Ginza 6-chome, but at the same time, it expresses that the facility "proposes new values such as pleasure and satisfaction that transcend the five senses" and "is a facility with 6-star value. The building is not only home to fashion brands, but also cultural facilities such as the Kanze Noh Theater, where you can find the latest trends and the charm of Japan.
Mixology salon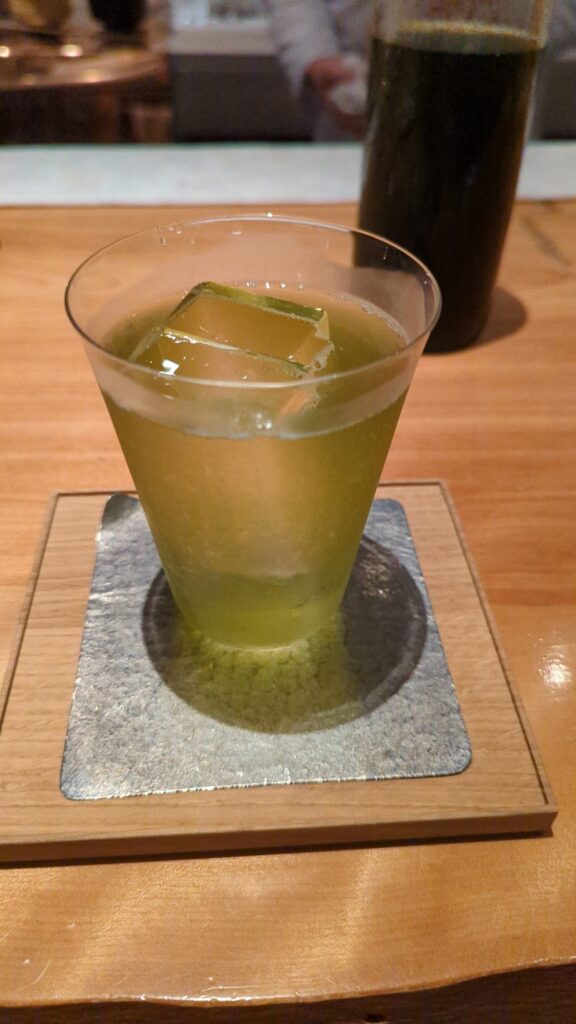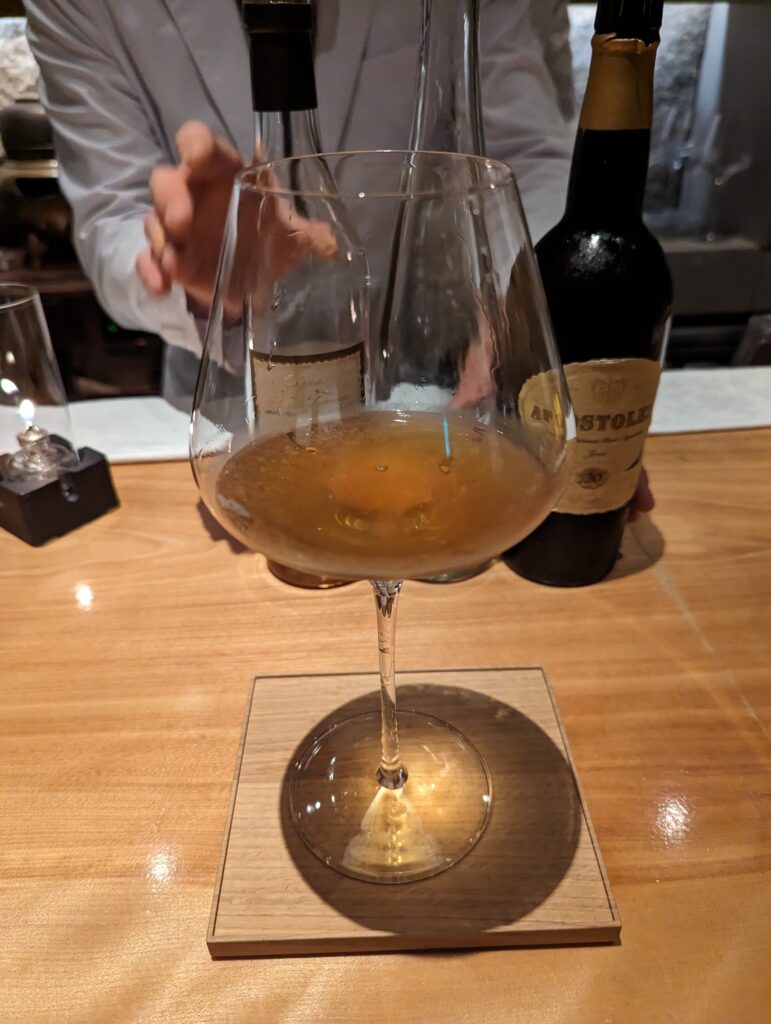 This bar is located inside Ginza Six. The bar uses centrifugal separators, vacuum distillation, vacuum cooking, and other techniques to create entirely new ingredients and offer cocktails that can only be found here. We especially recommend this place because Teatail (tea cocktail) and Mocktail (non-alcoholic cocktail) made with carefully selected tea leaves and other non-alcoholic spirits are popular. The most popular cocktail is the "Tea Tail," a tea-based cocktail poured into a wine glass, in which you can enjoy the changing tastes and aromas of sencha, hojicha, Taiwan oolong tea, and jasmine tea. You can enjoy a drink or two before dinner. This is a bar that can only be enjoyed in Japan.
Uniqlo Ginza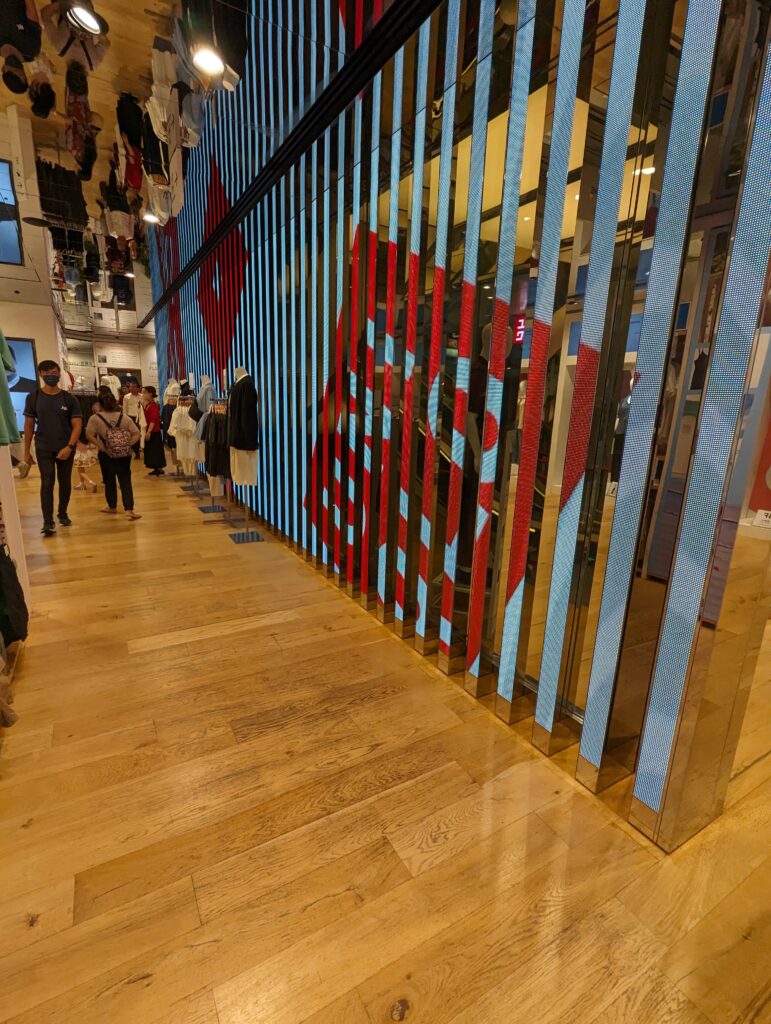 Japan's most famous high-quality, inexpensive fashion brand, with a 12-story building and the brand's first café on the top floor.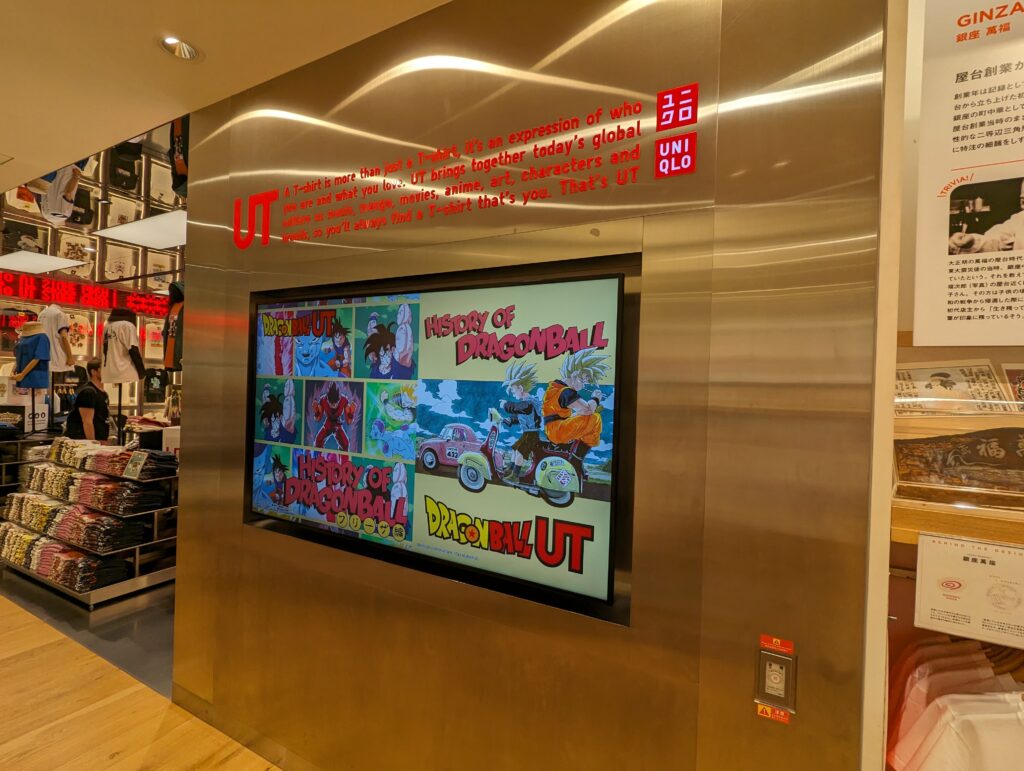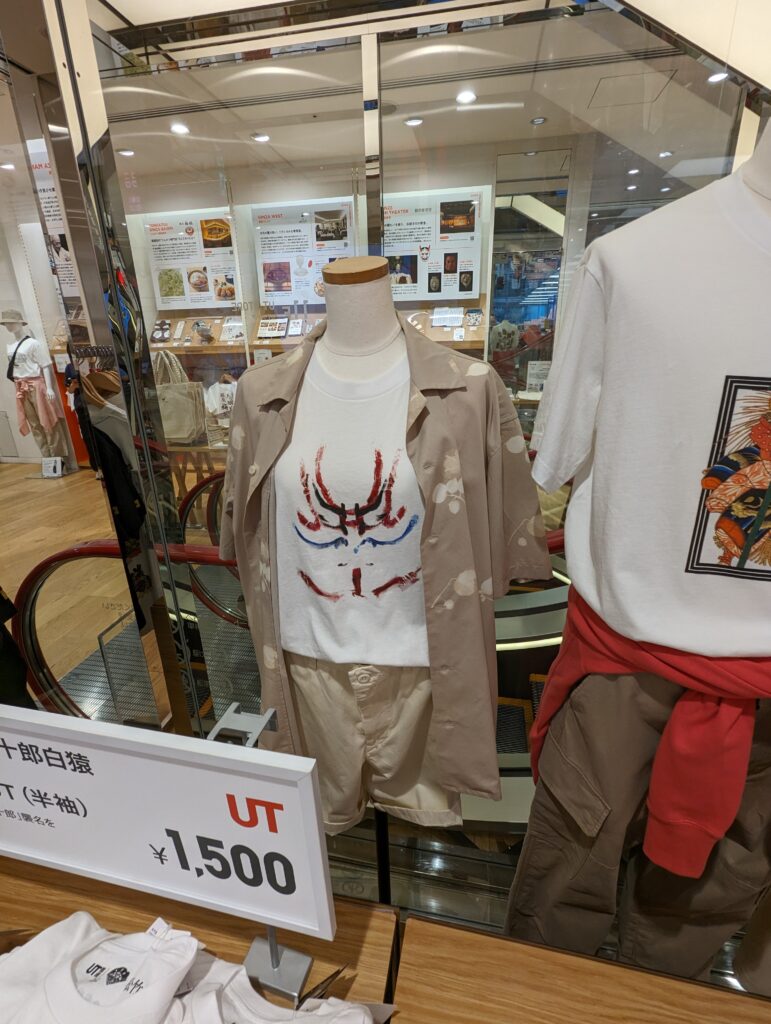 The lineup includes anime, kabuki, and other iconic Japanese items.
There is also UNIQLO's first café.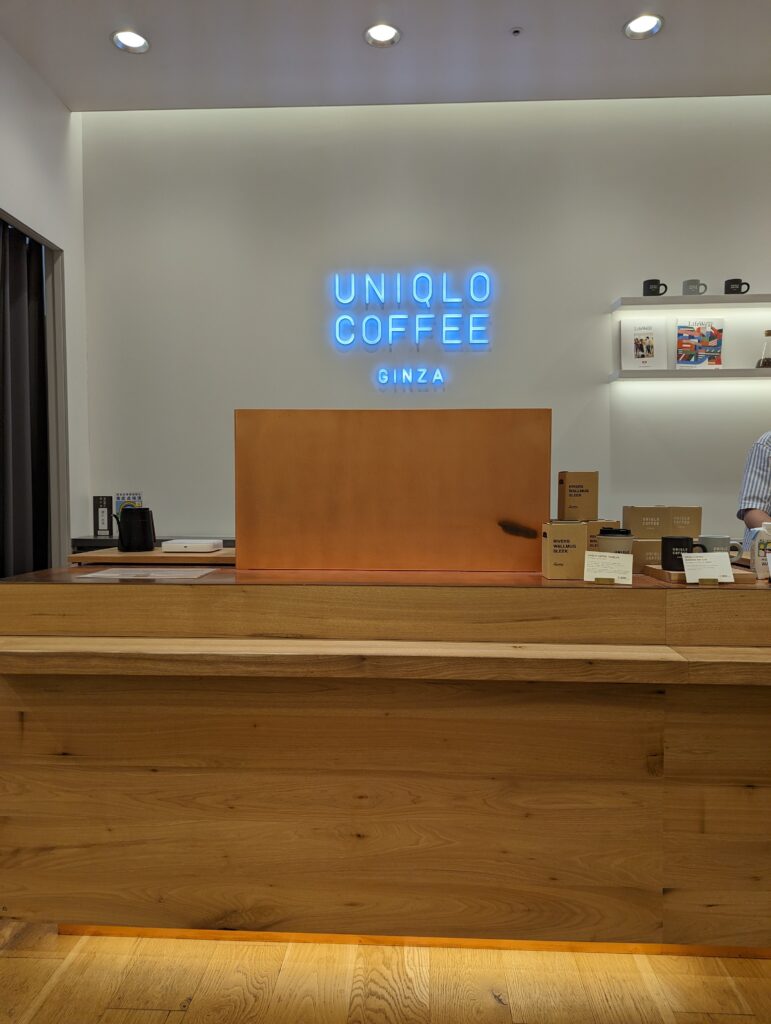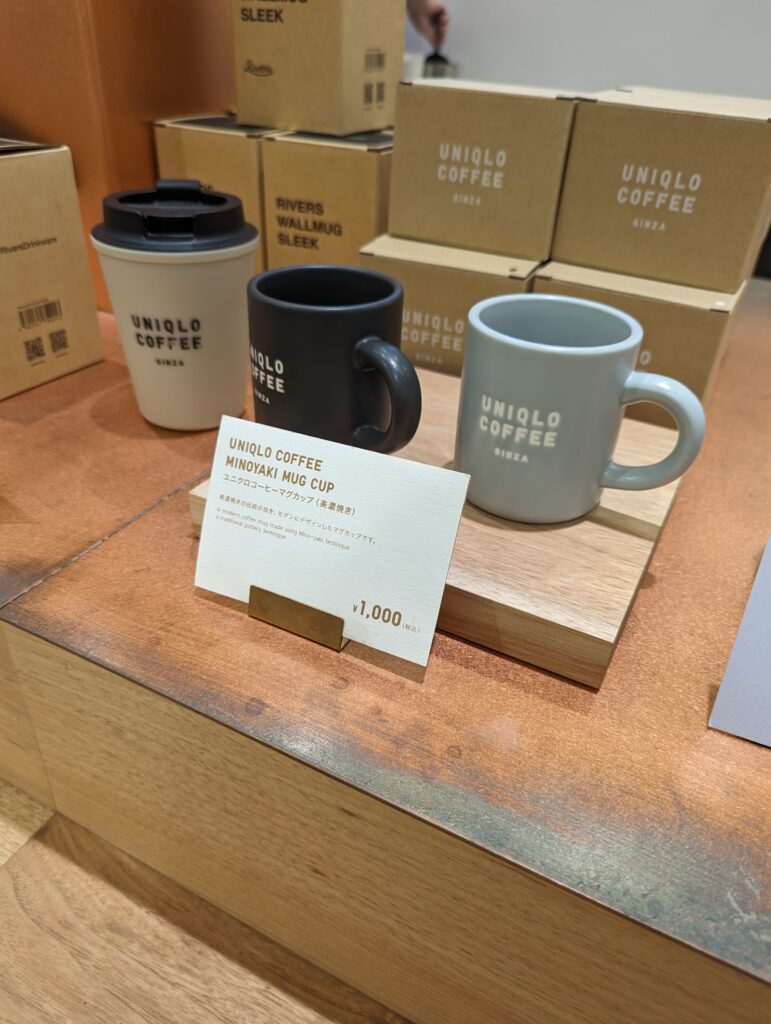 https://cf-life.com/japanmasterpiece/category/japanase-fashion/uniqlo
Toyosu
Toyosu Market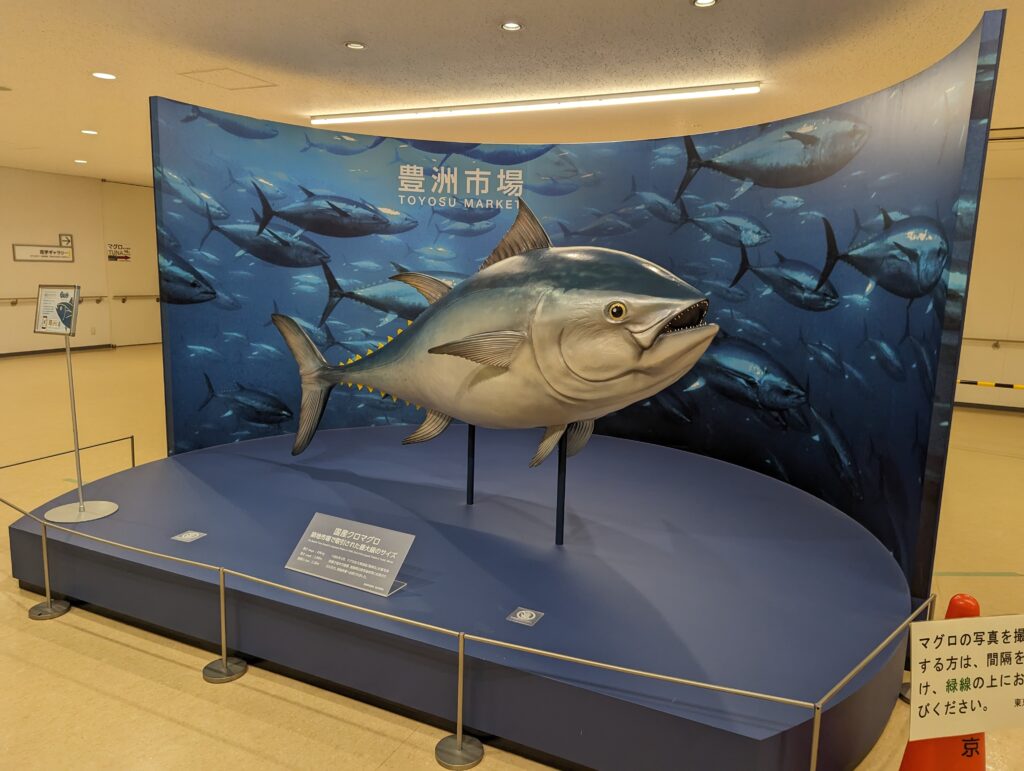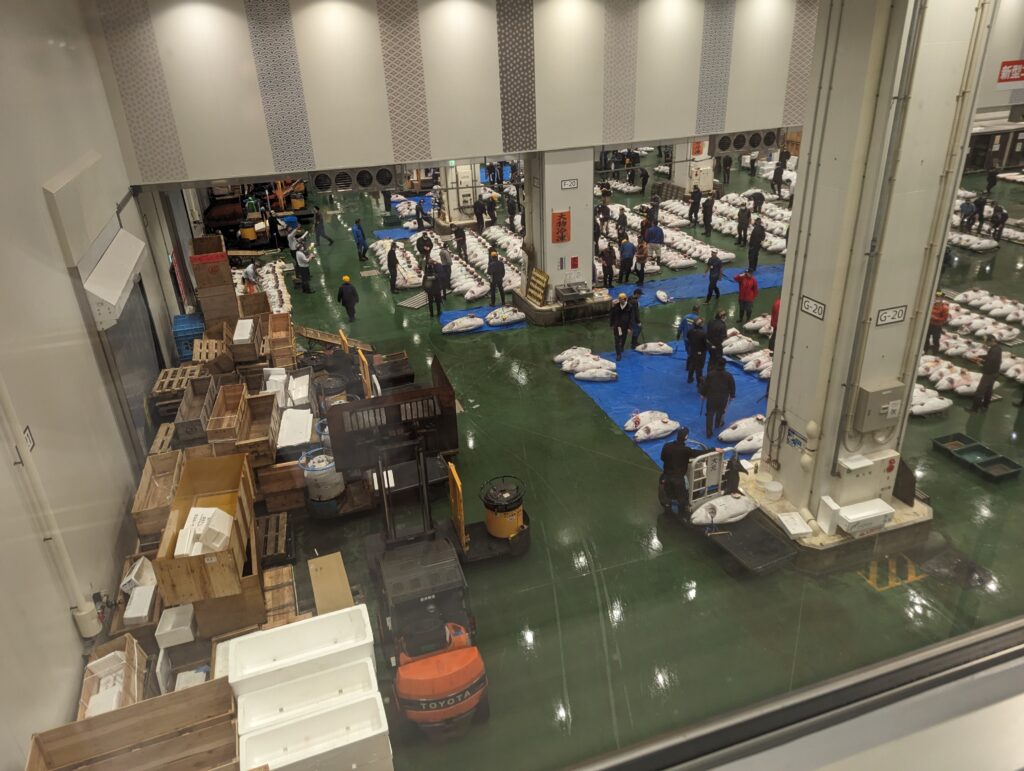 On October 6, 2018, the Tsukiji Market, which has been called "Japan's kitchen," finished its role and moved to a new market, the Toyosu Market. Fishermen, fruit and vegetable vendors, restaurants, and retail stores have almost entirely moved to the new market. Compared to Tsukiji, which was an open space, the new market is a closed facility, and the advantage is that it is easier to control hygiene and temperature. However, the tuna auction is now viewed from a distant window and no sound is heard, so it is less realistic and perhaps less rewarding to watch. I wonder if this is the price to pay for the improved sanitary environment.
Daiwa Sushi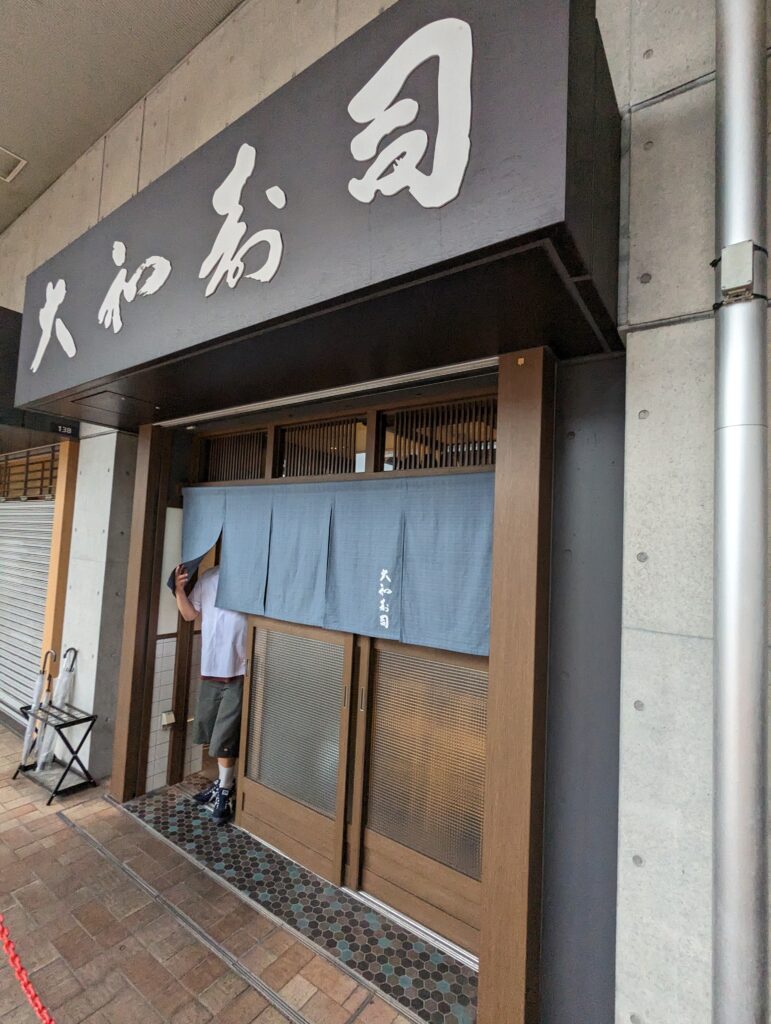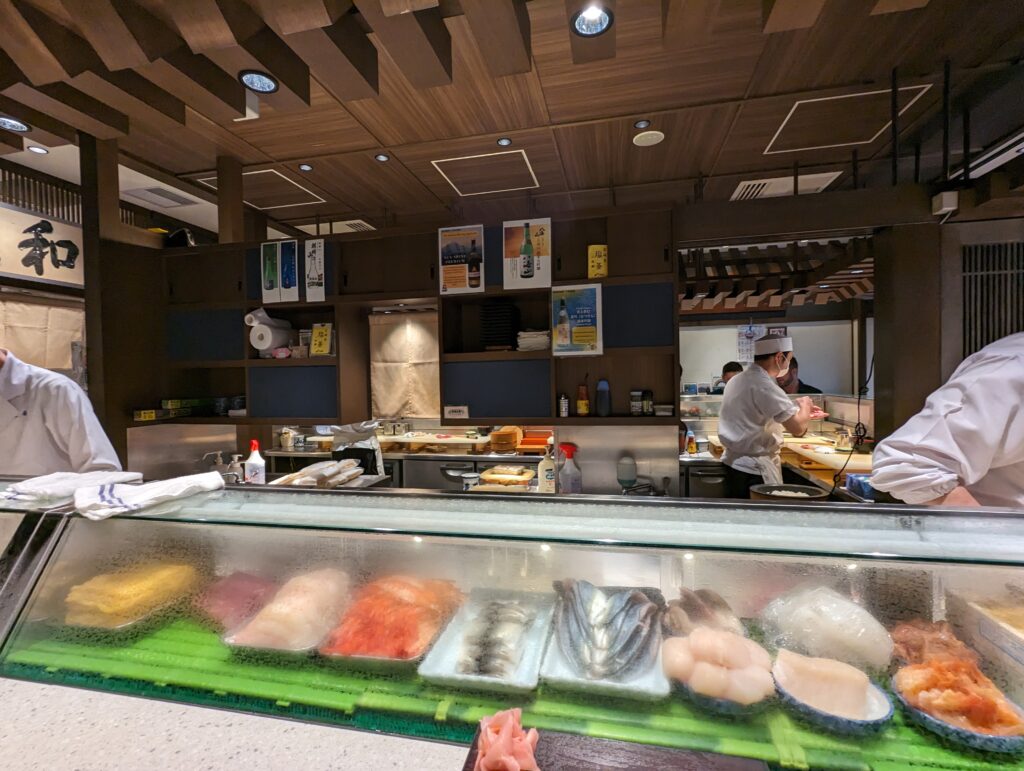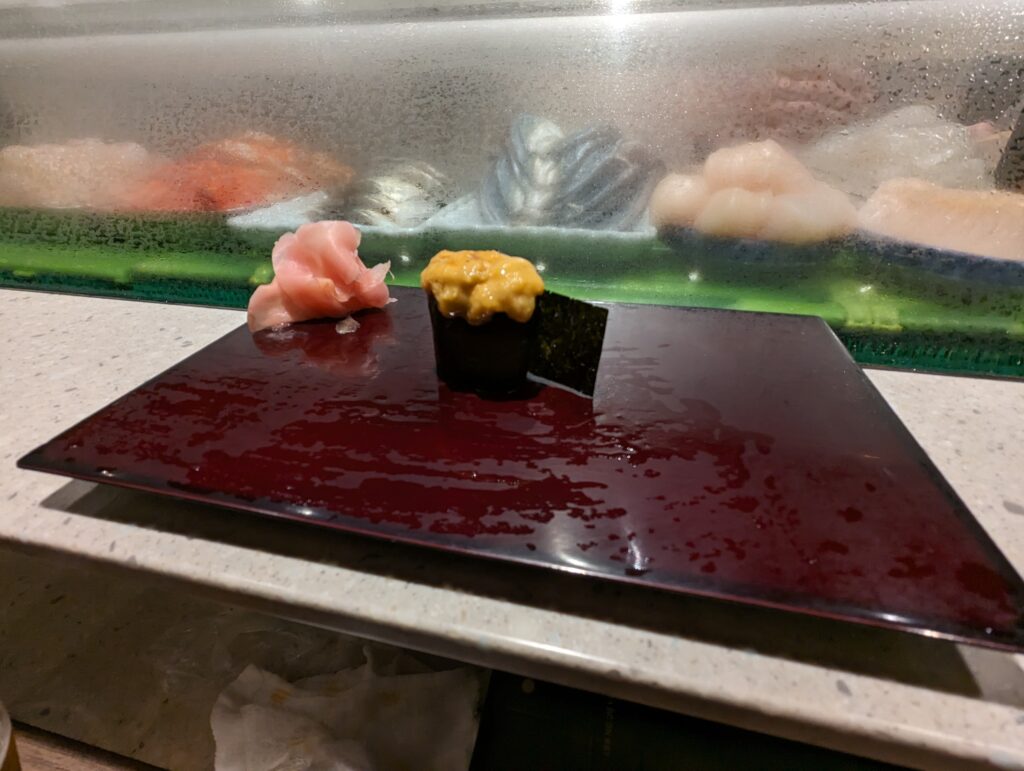 After seeing the auction, you want to enjoy a meal. If you want to eat fresh sushi from the Toyosu Market, Yamato Sushi is the place to go. It is open from early in the morning, so it is convenient for when you have a full schedule for the rest of your trip. You can enjoy a lot of fish in the "omakase nigiri" style. You can also rest assured that you will be asked what ingredients you do not like to eat.
Harajuku
Meiji Jingu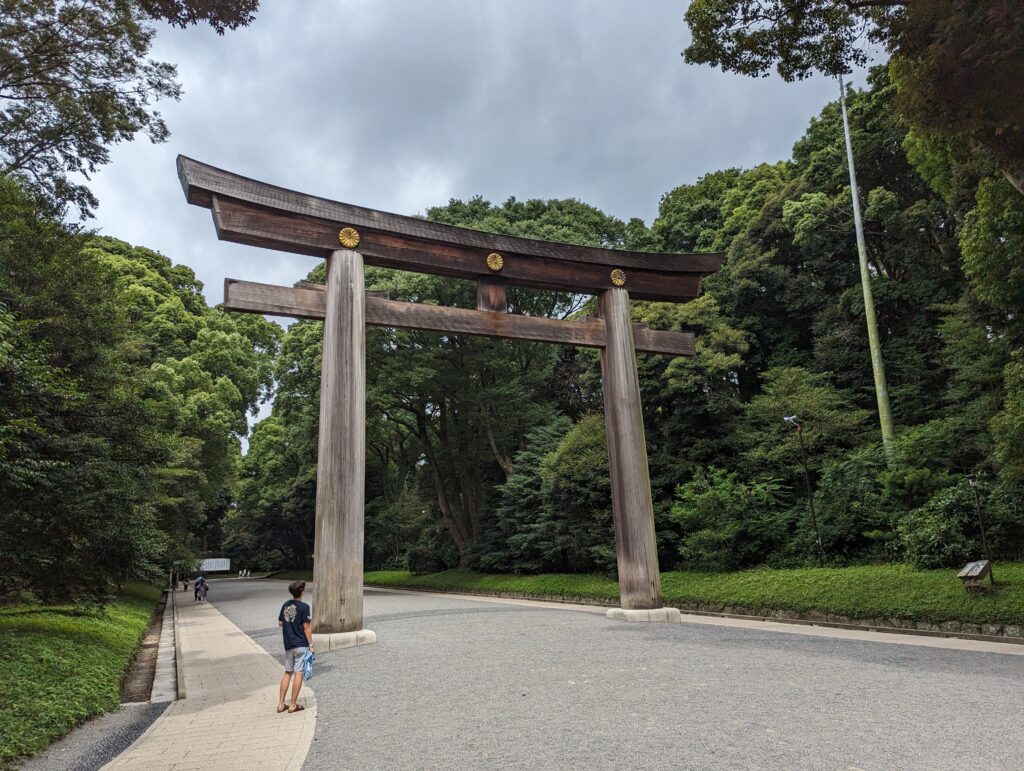 Meiji Jingu Shrine is dedicated to Emperor Meiji and Empress Dowager Shoken. The vast 700,000 square meter shrine grove was created by planting trees donated from all over Japan with the aim of creating an "eternal grove. The solemn and pure atmosphere makes you want to take a deep breath. By the way, the number of visitors to the shrine for Hatsumode is the largest in Japan every year.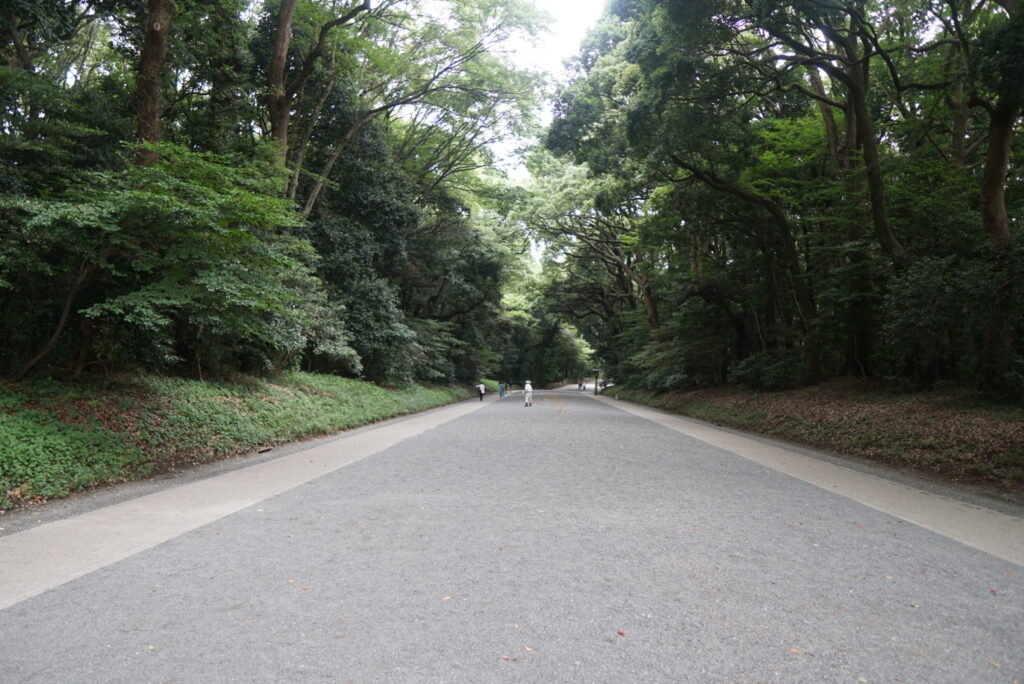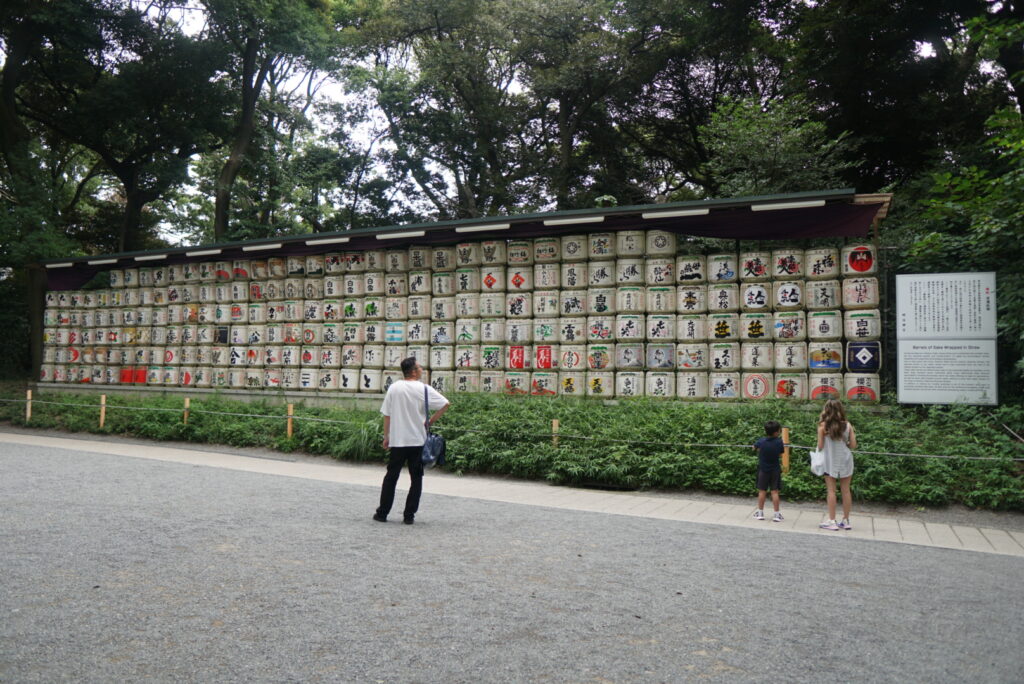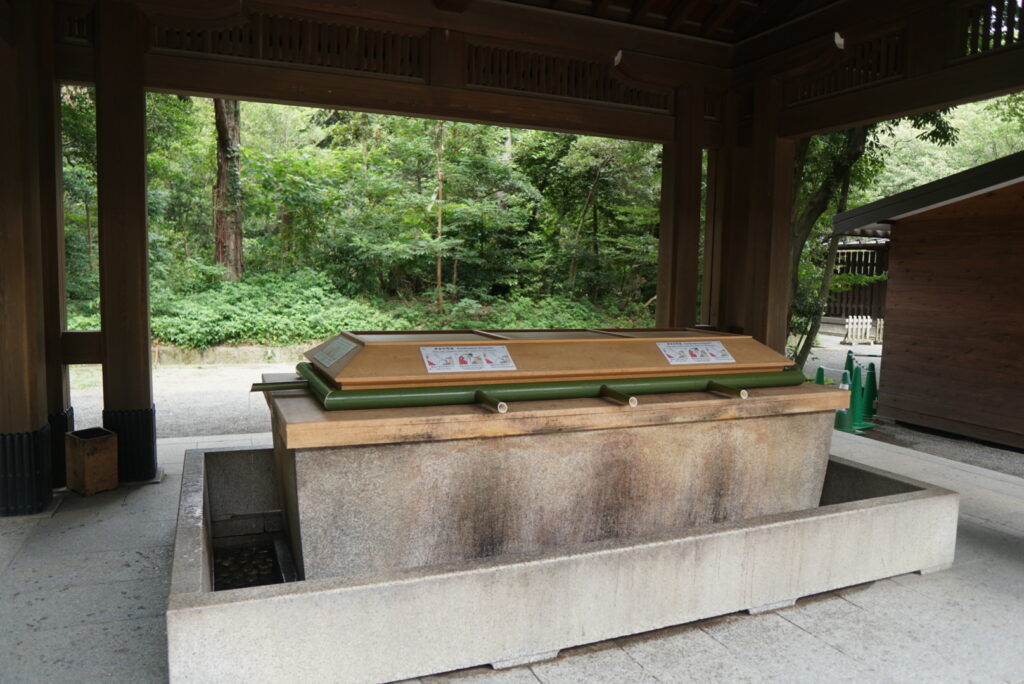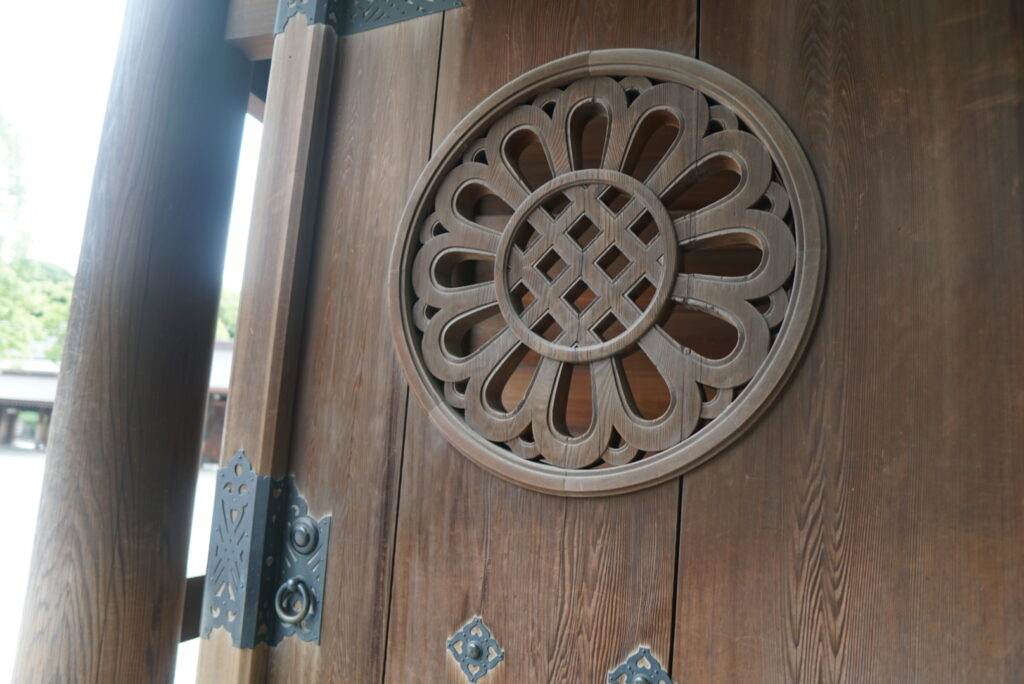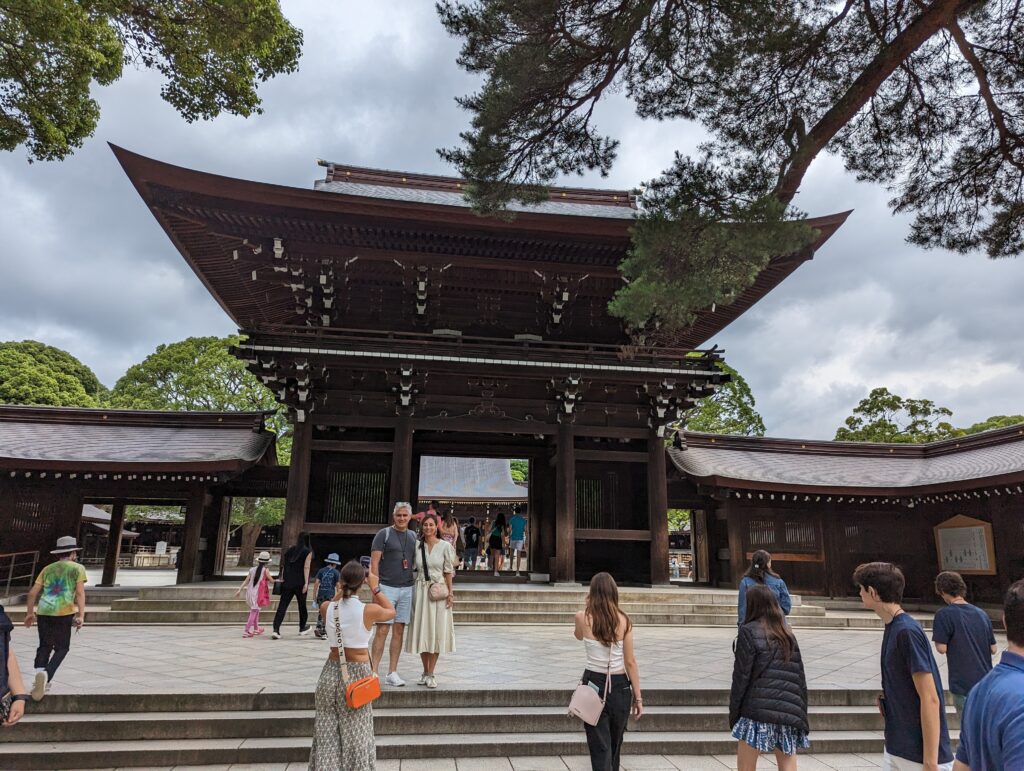 Takeshita St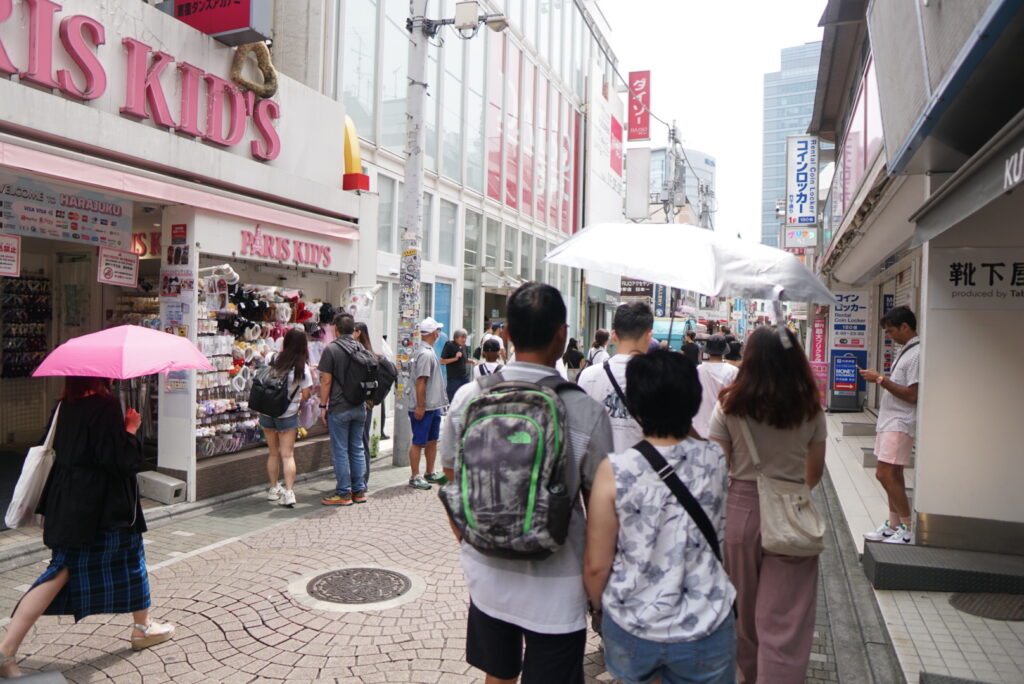 A street where you can experience the latest youth culture. It is known to be visited by international celebrities such as Lady Gaga. It is famous for its many cute stores. It is also famous for its crepes, so be sure to try some when you visit!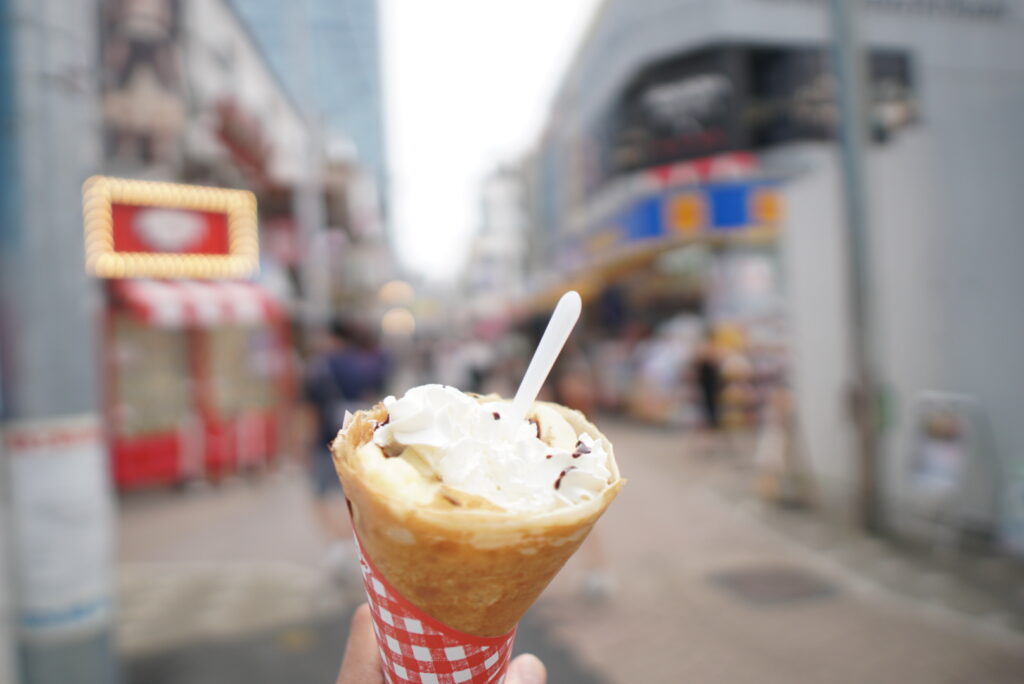 Sibuya
Shibuya scramble crossing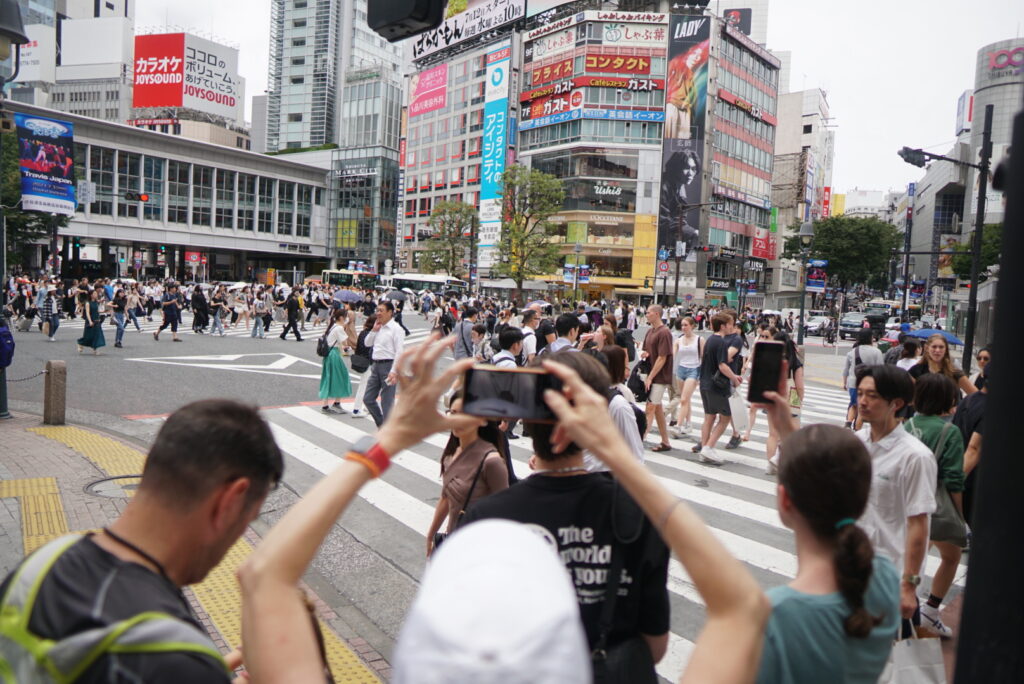 It is said to be "the most famous intersection in the world" as it symbolizes the Japanese urban landscape; it is also said to be "the busiest intersection in the world" because more than 1,000 people pass through it at a single green light for walking! It is like Times Square for New York City. The sight of so many people walking without bumping into each other may be seen as a symbol of the Japanese love of order. (On the other hand, it is also famous as a place where young people celebrate Halloween and other festivities.)
Meguro
STARBUCKS RESERVE ROASTERY TOKYO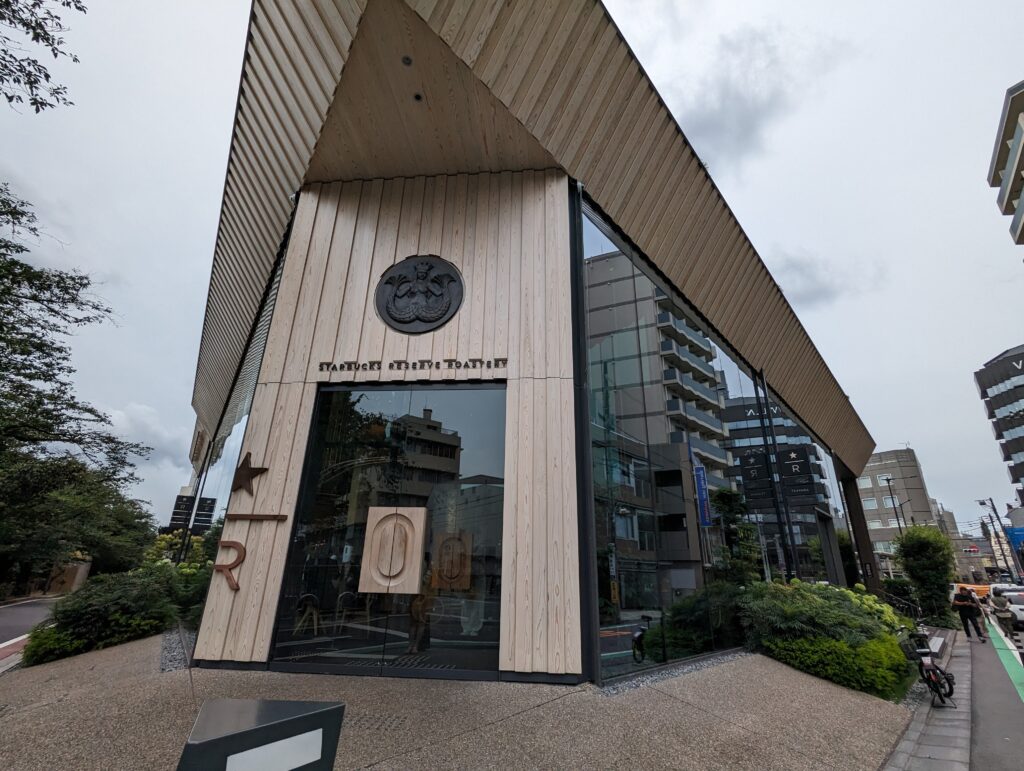 This is one of the five Starbucks Roasteries around the world. It was designed by Kengo Kuma, one of Japan's leading architects. The fashionable made-in-Japan goods and bags available only at this Starbucks store are fun to look at.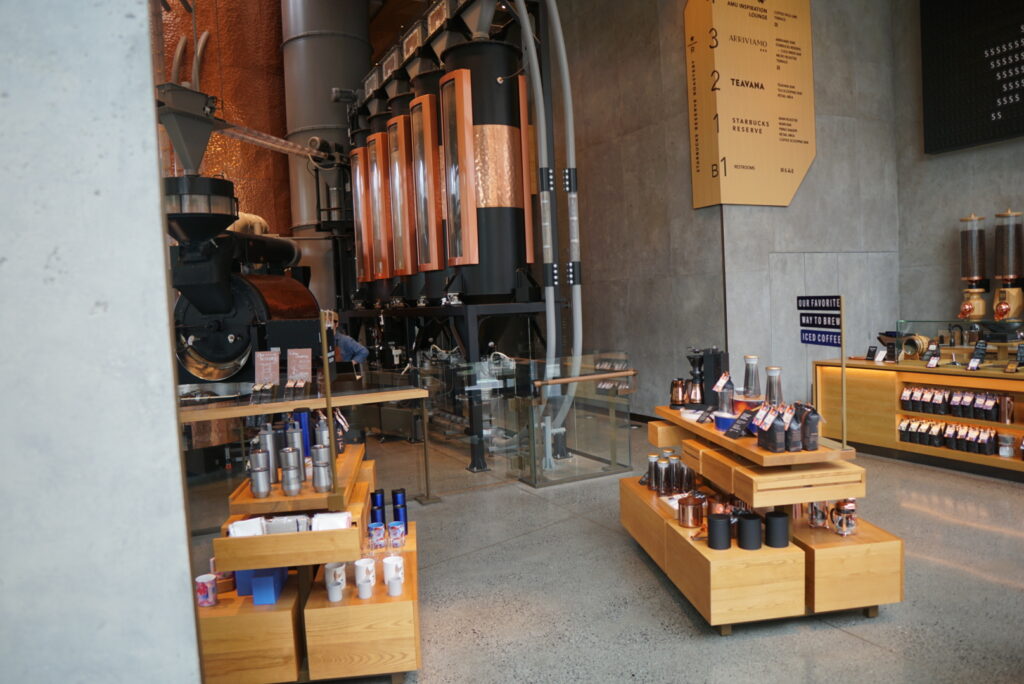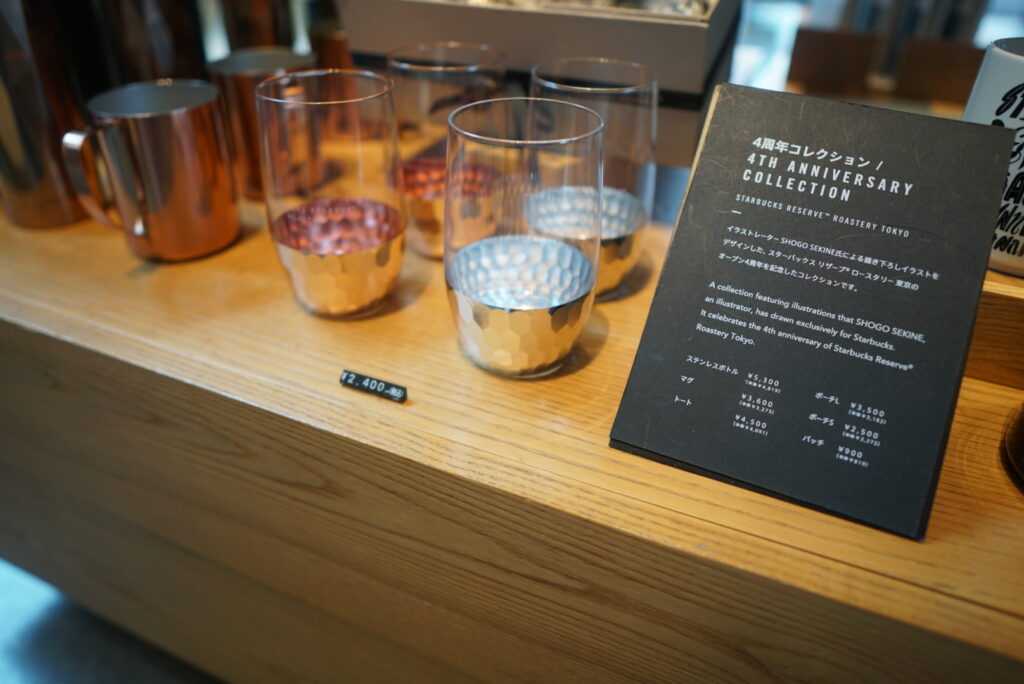 Aoyama
Nezu Museum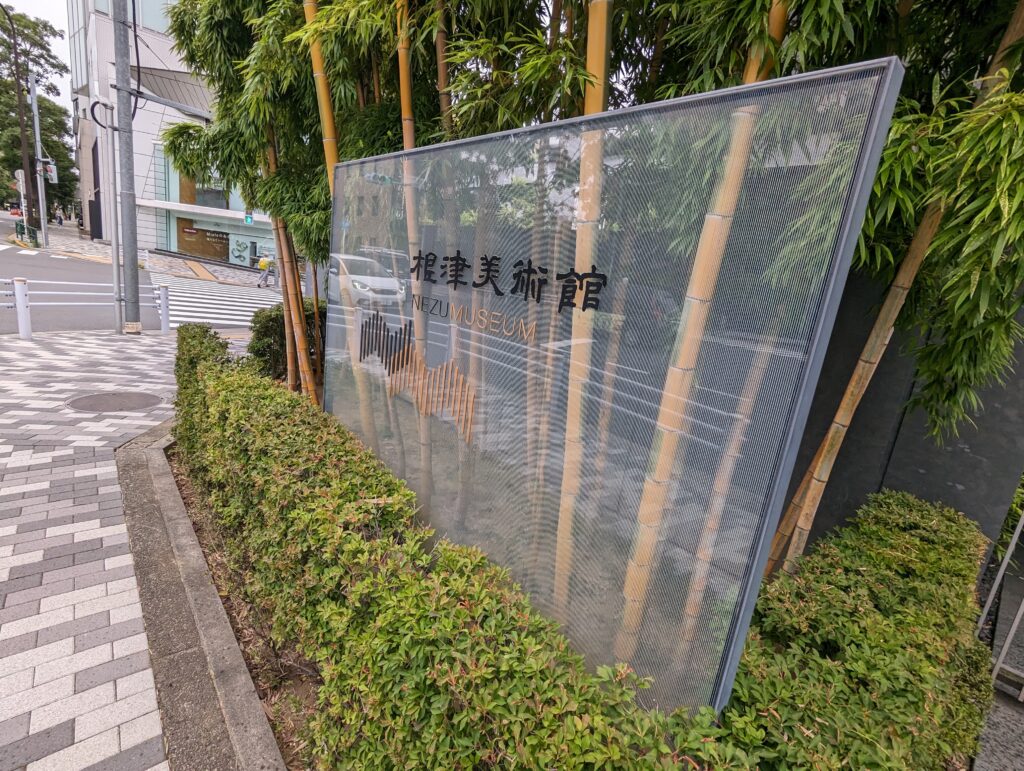 The Nezu Museum was created to preserve and exhibit the collection of Japanese and Oriental antiquities collected by Kaichiro Nezu I (1860-1940), a businessman who served as president of Tobu Railway. The modern Japanese approach design using bamboo is breathtaking. Although we were not able to see the inside of the museum this time because it was closed, the beautiful Japanese garden in the middle of the museum is very popular among visitors from overseas.
Blue Note Tokyo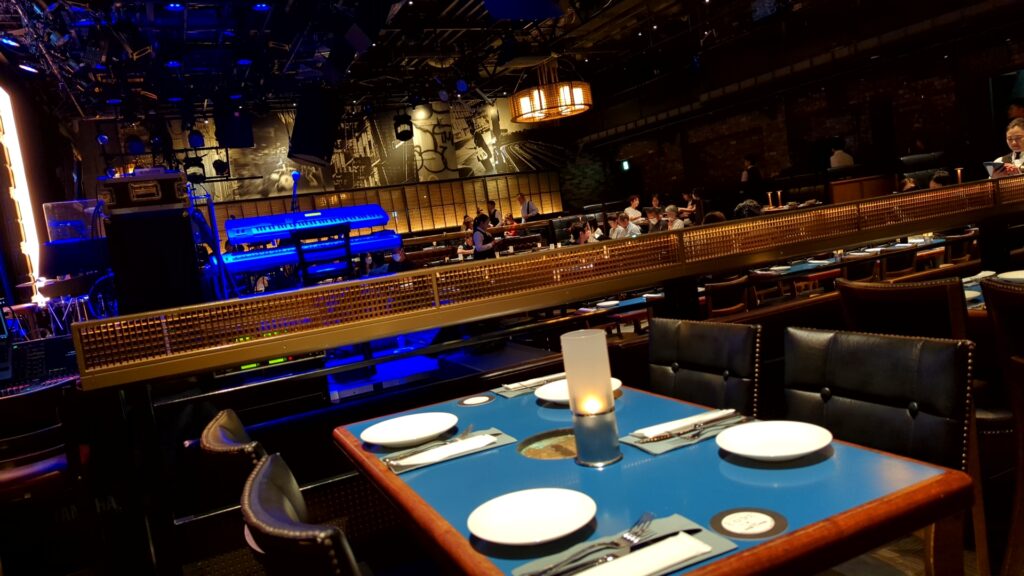 Tokyo branch of Blue Note, a jazz club headquartered in New York. You can enjoy performances by a diverse range of musical artists, including jazz. In Japan, the jazz manga Blue Giant has recently become popular (and was recently made into a movie), and the customer base is increasing.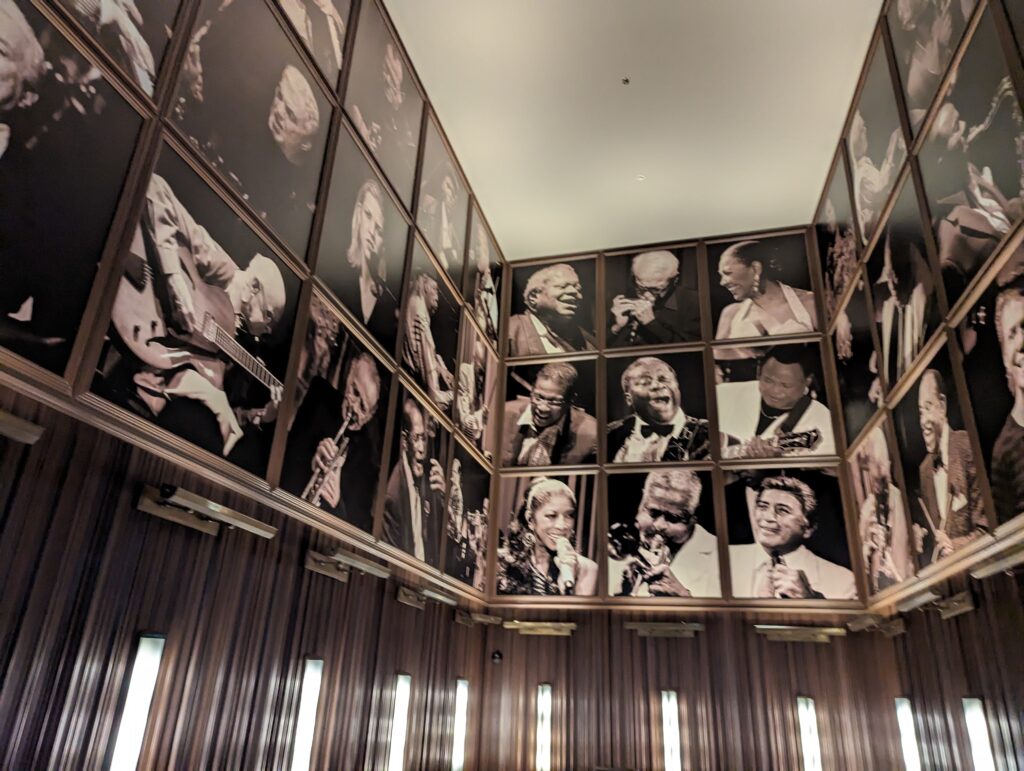 Things to keep in mind when traveling to Tokyo
Recommended season
Late March/early April is the cherry blossom viewing season. September-November is also a great time to enjoy the beauty of autumn foliage. September-November is also the best season in terms of temperature.
The Obon (August 13-15), year-end and New Year holidays, and Golden Week (a major holiday period from the end of April to the beginning of May that includes many national holidays) are very crowded. It is best to avoid them if at all possible. If you must travel during these periods, we recommend that you go sightseeing as early in the morning as possible.
How to move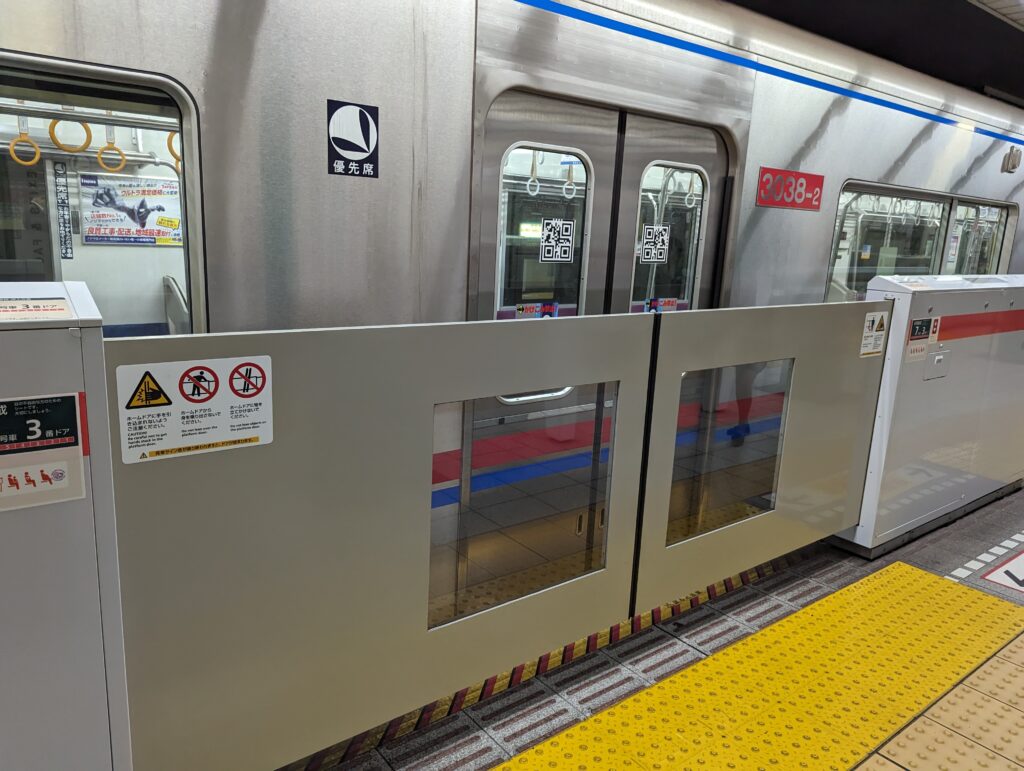 Train
Tokyo has a dense train network, so most of the places you want to visit are accessible by train. Google Maps can guide you on which train to take, similar to the subways in New York and Boston.
Suica
Suica is a prepaid electronic money card convenient for transportation and shopping; simply touch Suica to the ticket gate and the fare will be automatically deducted. Suica can be used not only for JR East trains, but also for payment at subways, buses, and convenience stores.
https://support.apple.com/en-us/HT207154
Taxi
Depending on location and time, cab transportation is an option. Recently, you can make reservations using UberApp, so you can easily use it without using Japanese. Please note that the price is a little higher than Uber in the U.S. (a rough estimate of the price is given before the ride, but the price is fixed after you arrive at your destination).
Online Reservations for Restaurants
Tablecheck and others have recently started to be used for restaurant reservations in Japan. In an increasing number of cases, you can see if online reservations are available by looking at the restaurant you want to visit on Google Maps (although online reservations are not yet as popular as in the U.S.).
My impression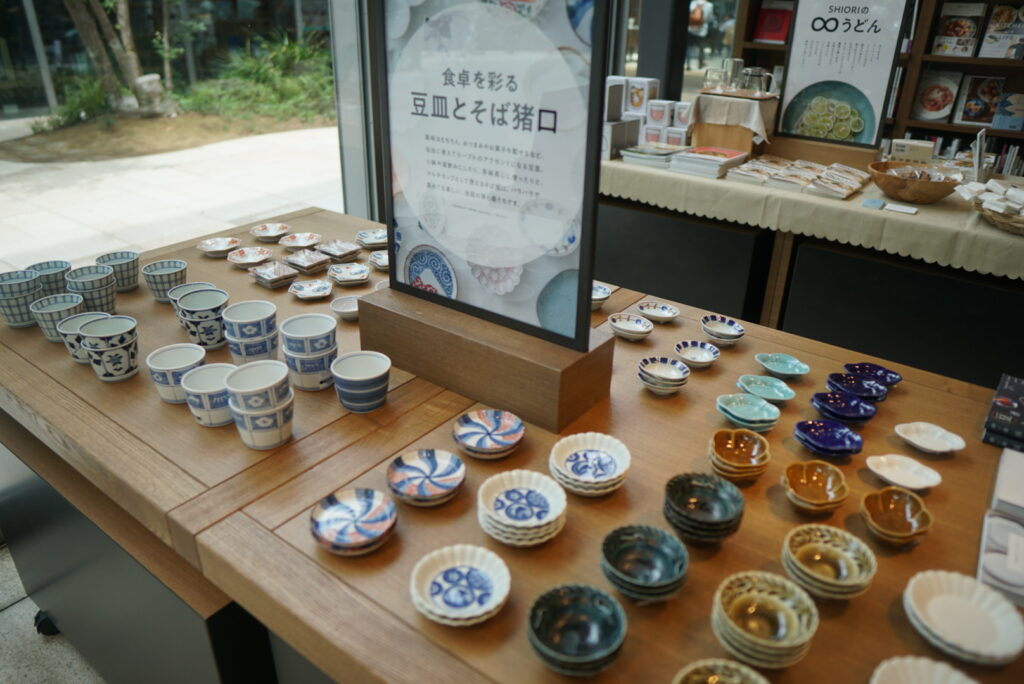 I live in Japan, but I have never had the opportunity to travel to Tokyo because I am too familiar with the city. However, after living abroad, I have come to appreciate the beauty and richness of Japanese culture and scenery.
In my own way, I would describe Tokyo as a place where a delicate sense of beauty and a deep history come to life. It is a place where tradition and modernity blend beautifully and where the old and new coexist. As mentioned above, the Kaminarimon gate, for example, evokes the atmosphere of good old Japan. On the other hand, the Tokyo Sky Tree, which can be viewed from there, symbolizes modern Tokyo. In addition to the ancient beauty of Japan, I feel that the toughness and chaos of the city, which continues to evolve toward the future while cherishing its history, is filled with lessons necessary for people living in the modern age.
In addition, there are many delicious restaurants where you can enjoy not only Japanese cuisine but also Western-style Chinese cuisine and other delicacies from around the world at very reasonable prices (and there is no tipping culture). You can also enjoy the world's latest fashion trends and shopping.
If you are interested in the beauty of oriental Japan, gastronomy and shopping, please visit us.
Conclusion
Travel to Tokyo explained by a Japanese who has lived abroad
Tokyo is a chaotic and beautiful city where history and modern culture coexist.
You can enjoy not only beautiful architecture, but also great food and fashion at reasonable prices.
If you are interested in Japanese culture, I recommend a visit!