In this article, as the owner of a popular fashion blog in Japan, I will introduce you to best of the affordable fashion brands. Although there are many well-known fast brands in the U.S., I am convinced that UNIQLO is truly the most valuable brand. It is a uniquely Japanese brand that embodies good quality at a low price. Let me explain that from various perspectives. Let me explain it from various perspectives.
Readers to whom I recommend this article
Want high quality clothes at a low price
Want to know the most recommended brands among them
Where is the best brand?
Famous Fashion brands
GAP
Zara
H&M
Forever 21
UNIQLO
Why we recommend these brands is here:
They are popular and reliable worldwide.
They are made of high-quality materials and are durable.
Trend-sensitive, with a wide range of designs.
Simple and easy-to-use designs.
Reasonably priced and cost-effective.
Overall Evaluation: What brand is the best?
Result
| Brand | Price | Quality | Sustainability | # of stores | Overall |
| --- | --- | --- | --- | --- | --- |
| UNIQLO | 2 | 3 | 3 | 1 | Best(9) |
| H&M | 3 | 1 | 2 | 2 | Better(8) |
| Zara | 1 | 2 | 1 | 1 | Good(5) |
| Gap | 2 | 2 | 1 | 3 | Batter(8) |
| Forever 21 | 3 | 1 | 1 | 2 | Good(7) |
The overall rating placed UNIQLO in first place. The balance between excellent price and quality, and the efforts made from a sustainability perspective are also excellent. The only issue left to be addressed is recognition outside of Japan due to the small number of stores.
3: Indicates the most outstanding rating. This rating indicates that the relevant element is very good compared to other brands.

2: This rating indicates an excellent rating. This rating indicates that the element in question compares favorably with other brands, but not at the highest level.

1: Indicates a good rating. This rating indicates that the element meets the general criteria, but is not as good as other brands.

(Please note that this evaluation is based on the author's experience and opinions in addition to objective information.)
Criteria
Price range
Quality
Sustainability
Below are expected price ranges for some basic items. These prices are only general estimates; actual prices will vary depending on a variety of factors.
T-shirts: $10 – $30, Dress Shirts: $30 – $60, Jeans: $40 – $100, Dress pants: $30 – $70, Knits (sweaters, etc.): $30 – $100, Blazer or Jacket: $100 – $300, Shoes: $50 – $200, Coat: $50 – $300
Here are some of the key factors that men value in clothing quality.
Durability: Because clothing is worn and washed on a daily basis, its durability is very important. The higher the durability, the longer it can be used and the better the cost performance. High durability is also generally a sign of high quality. Material quality (feel): The material of clothing that touches the skin directly affects its comfort. Natural materials (cotton, wool, silk, etc.) and good quality synthetics tend to be comfortable, breathable, and skin-friendly. Design: Design reflects a person's style and taste. However, if a garment is functional, durable, and fits well, it is often acceptable even if the design is simple.
Information on sustainability was taken from the evaluation website.
The evaluation is based on production efficiency, waste knitting reduction, sustainable fiber use, and planning for the future.
https://brightly.eco/blog/fast-fashion-brands-sustainability
UNIQLO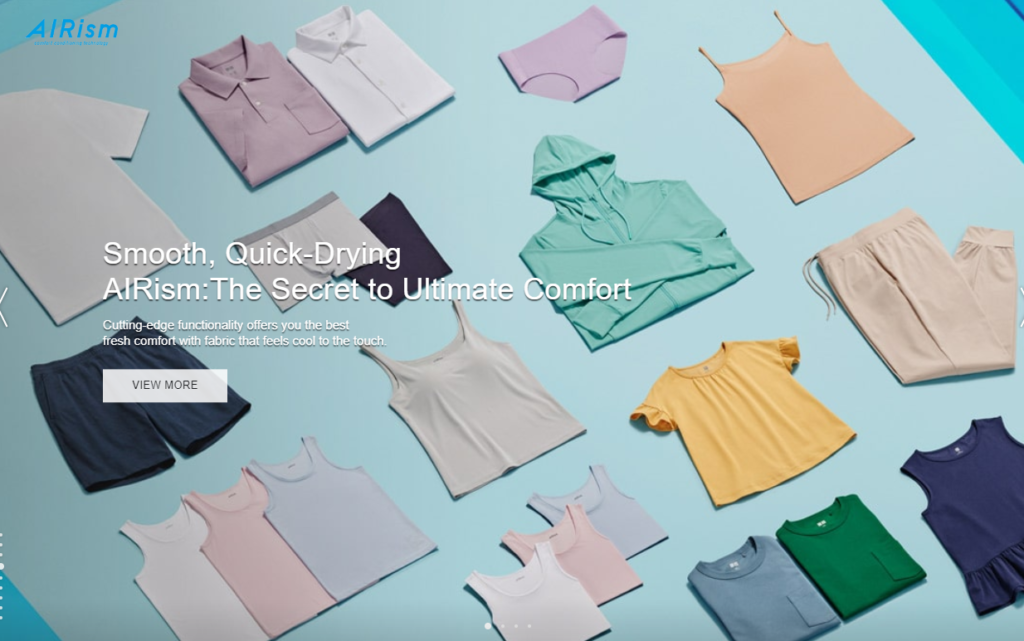 Representative of fast fashion in Japan. The brand provides the world with wonderful items that do not shy away from the ultimate everyday wear that makes people's lives richer and more comfortable.
Materials that are equal to or better than those of high-end brands are offered sparingly and at reasonable prices. As a top global apparel brand, we have the demand to place large orders, and as a result, we are able to offer ultra-high quality clothes at prices that other companies cannot match. The designs of the clothes, which are based on a life-wear theme, are simple and suitable for all kinds of people. I believe that all people will be able to choose our products, except for those who prefer tighter or oversized clothes. The collaboration model with famous designer Rumer is also popular.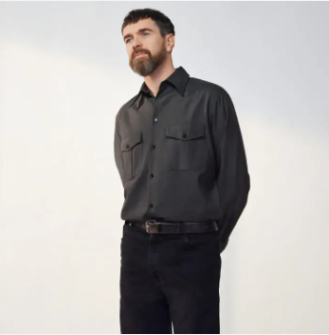 My UNIQLO Review Article: https://cf-life.com/japanmasterpiece/category/japanase-fashion/uniqlo
H&M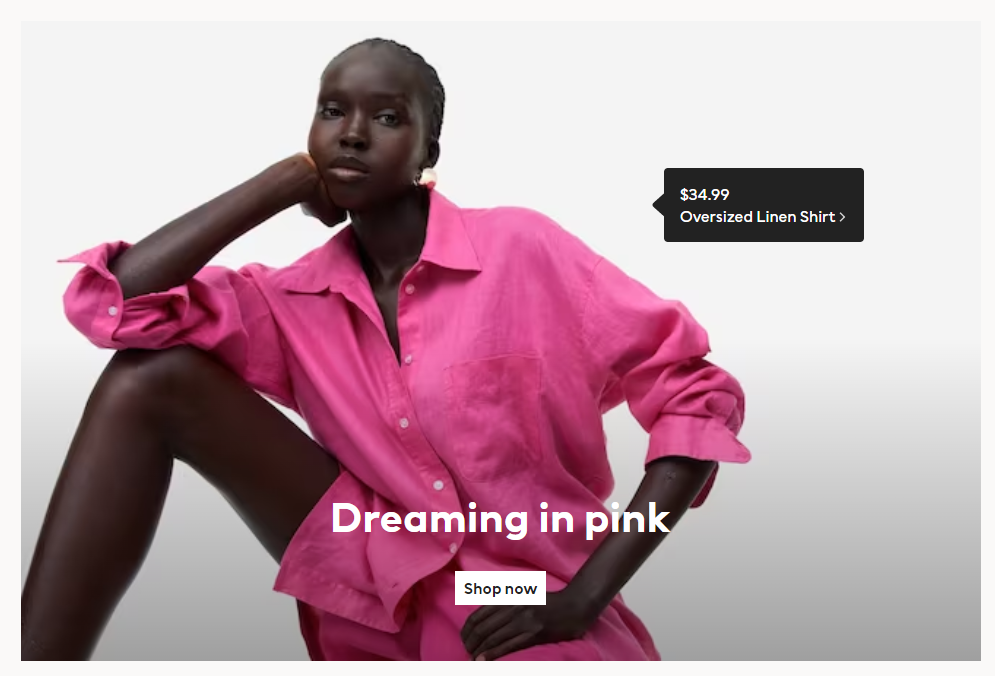 H&M, or Hennes & Mauritz, this discount retailer known for its affordable prices, was founded in Sweden in 1947 and over the years has grown to become one of the most recognized brands in the fashion industry.
With 4,167 stores open worldwide as of February 2022, far more physical stores than Zara or Uniqlo, H&M's expansion into the U.S. market has been more prolific than its competitors, with 548 stores now open.
H&M has announced plans to open thousands more stores in the coming years. At the same time, the company is transitioning to an e-commerce based model.
https://www2.hm.com/en_us/index.html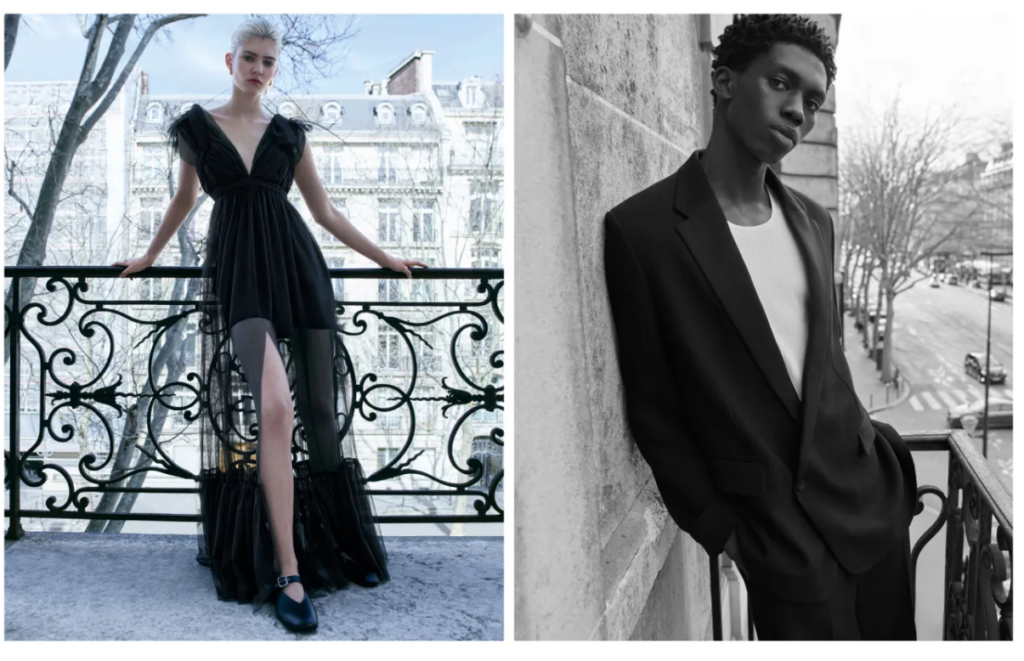 COS, which sells higher-priced, more upscale products than H&M. The brand concept is "high quality fashion essentials. Rather than transient trends, the brand offers basic, simple designs that are essential to your wardrobe and high quality items that you can use for a long time.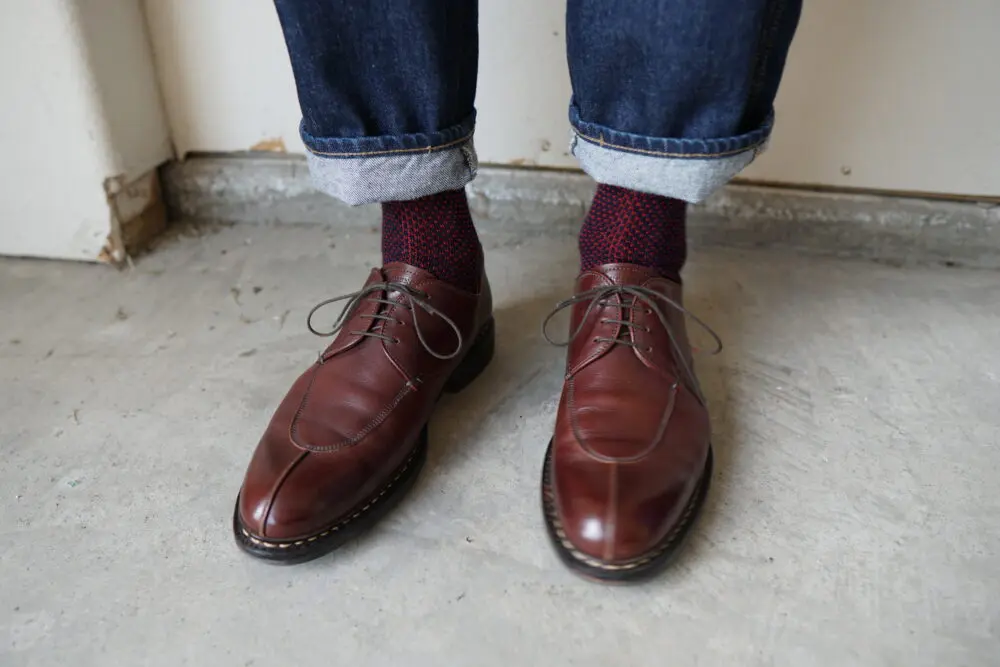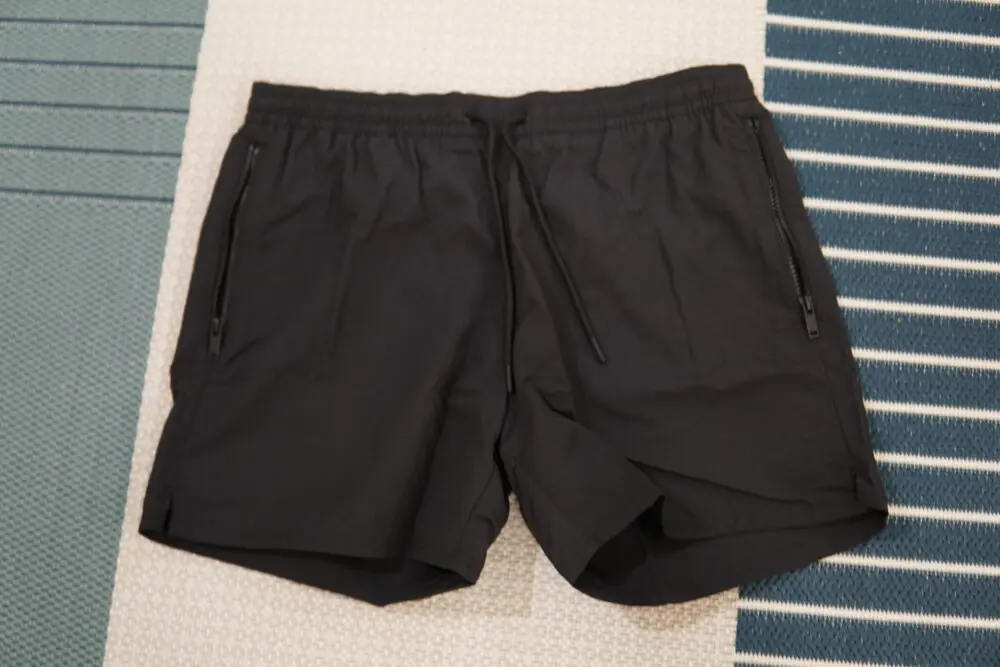 I love the swimwear that doubles as socks and shorts.
https://www.cos.com/en_usd/index.html
Zara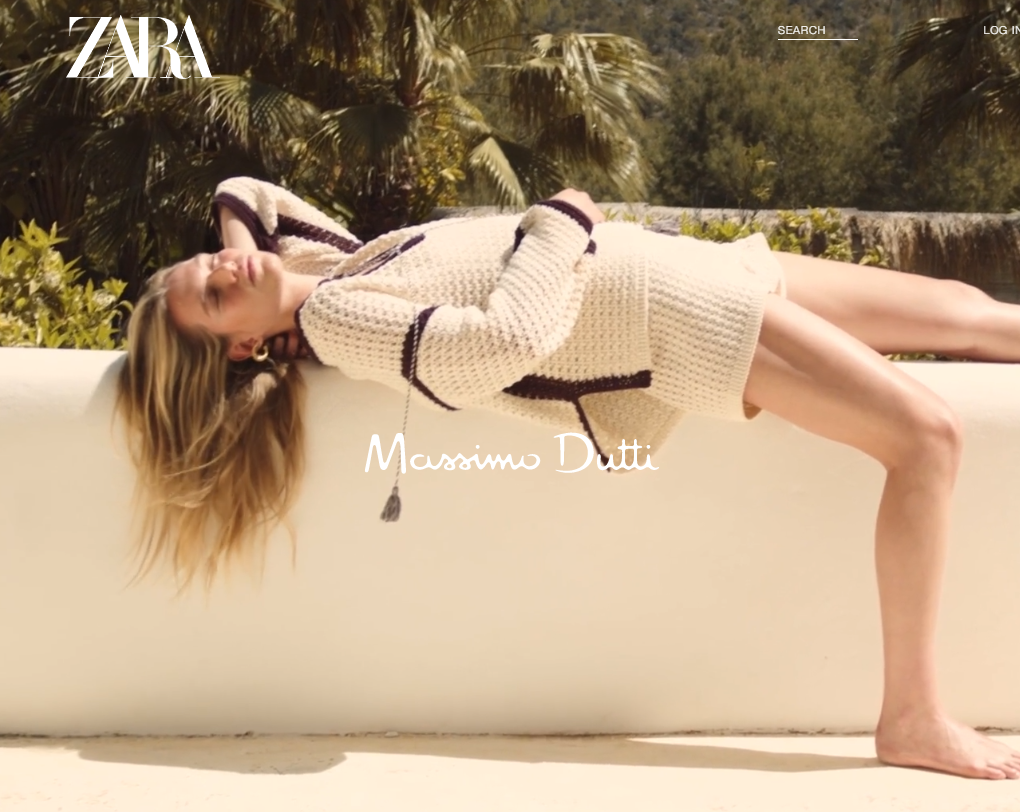 Zara is the youngest of the three, having started in Spain in 1975. It is part of the textile giant Inditex and is the company's flagship brand. Zara is famous for being able to design a product and have it in stores a month later, but by taking control of the supply chain it is able to turn around products more quickly. Zara has more than 2,000 stores worldwide, with 99 open in the U.S. as of June 2022, and the majority of its global stores are in Spain, with 406 stores (including Zara Home). Zara's strategy is to offer more available merchandise than its competitors. While most clothing retailers produce and sell 2,000 to 4,000 different garments to the public, Zara's production is significantly higher, producing more than 10,000 garments per year. This unique strategy has allowed Zara to appeal to a larger customer base with unique tastes. On the other hand, one can imagine the disadvantage of high waste in terms of sustainability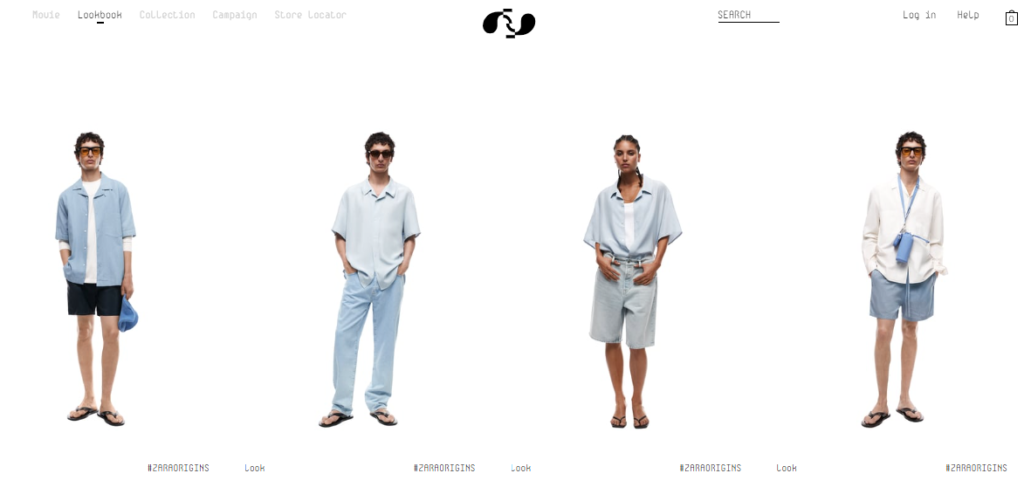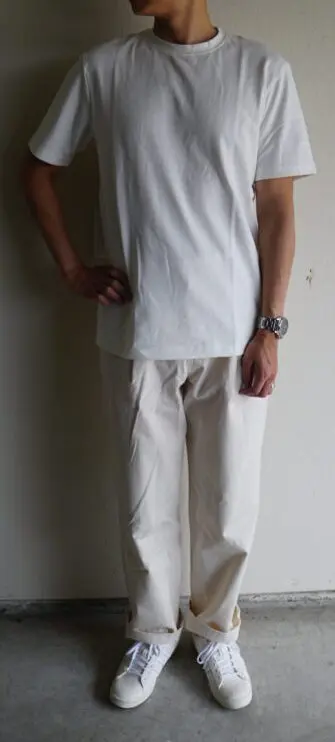 The company is also preparing Zara Origin, a lineup of Zara products that focuses on materials and quality at a higher price point among Zara products (inspired, in my own imagination, by the collaboration between UNIQLO and Lemaire).
GAP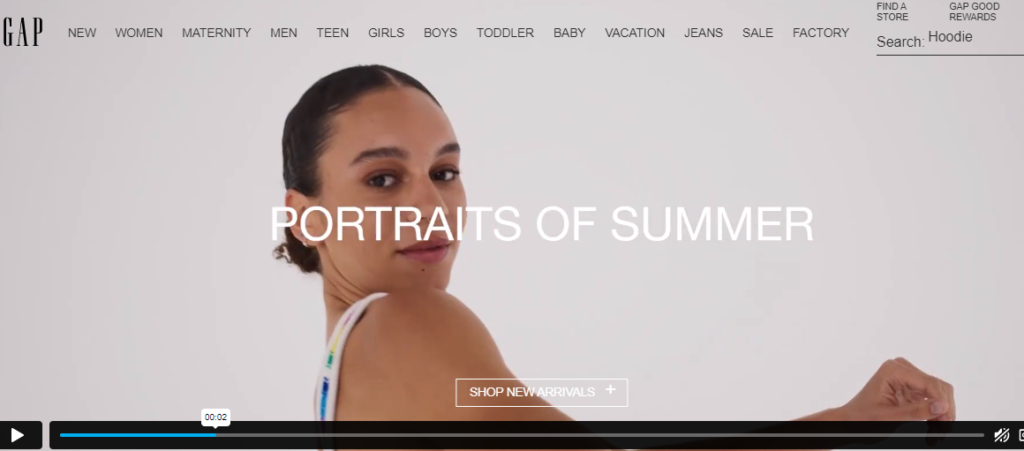 GAP is a brand that was founded in San Francisco, USA in 1969. It was established by Don and Doris Fisher with the aim of providing a platform for young people to express their individuality. The brand name "GAP" originated from the term "generation gap" that emerged during a conversation between the couple. In its early days, GAP gained popularity by offering a wide range of denim and incorporating music into its store layouts. It quickly expanded its presence and started manufacturing its own items. The company also acquired Banana Republic and embarked on international expansion in 1983. GAP focuses on producing high-quality, basic items that embrace an American casual style. It caters to a wide range of age groups, and its product lineup includes sizes for kids, allowing families to enjoy coordinated outfits. Although the brand has faced challenges, including declining foot traffic in shopping malls, it continues to maintain its position by balancing quality and style.
Forever 21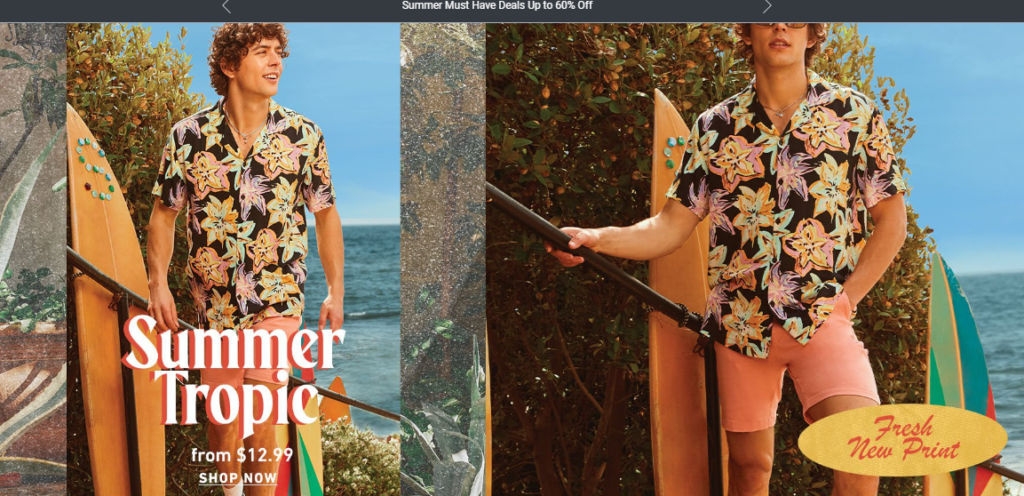 Forever 21 is a multinational fast fashion retailer known for its trendy and affordable clothing. Founded in 1984 as Fashion 21, it has since expanded its operations and now operates over 600 stores worldwide. The company offers clothing, accessories, beauty products, and home goods for women, men, and children. Forever 21 gained popularity for its fast-paced fashion approach, quickly bringing new designs to market at low prices. However, the company has faced controversies related to labor practices and copyright infringement. In recent years, Forever 21 experienced financial difficulties due to increased competition and changing consumer preferences, leading to a Chapter 11 bankruptcy filing in 2019. The company has undergone restructuring and changes in ownership, with Authentic Brands Group and Simon Property Group acquiring its assets. Despite its challenges, Forever 21 continues to operate and serve customers with trendy and affordable fashion options.
Conclusion
UNIQLO: Considered the most valuable brand, offering good quality at a low price. It has a wide range of simple and easy-to-use designs.
One of the best overall evaluations based on price range, quality, and sustainability.