Fukuoka is a city that does not often come up as an option for a first trip to Japan. However, Fukuoka is said to be the best city in Japan in terms of livability and delicious food. In this issue, we will introduce the charms of Fukuoka from a local's point of view. I will introduce more restaurants than usual.
What is the Fukuoka?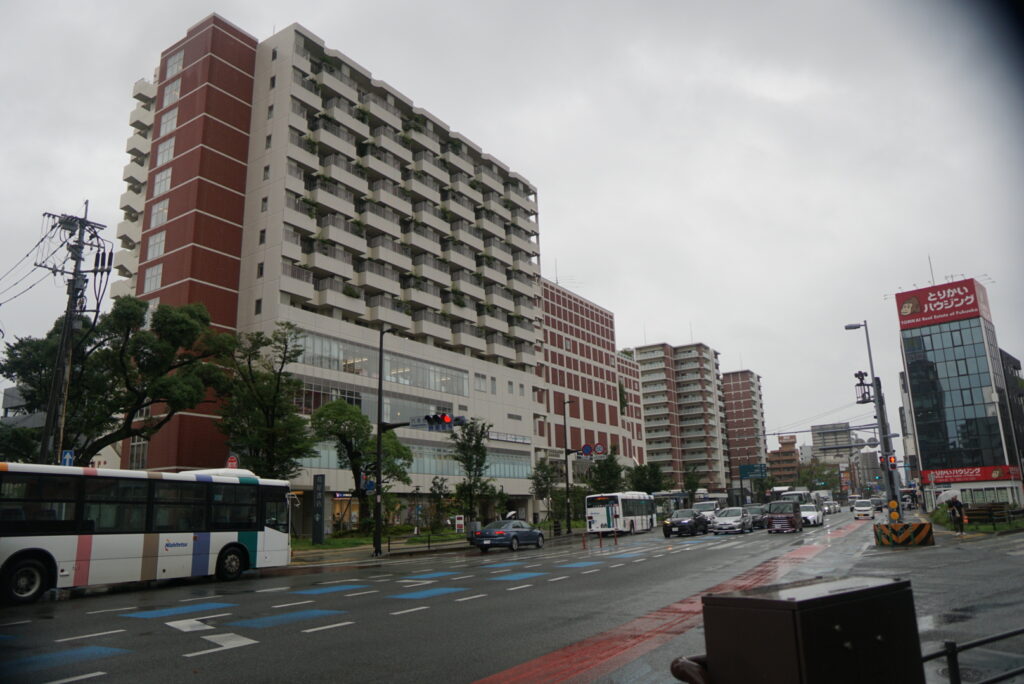 Fukuoka is the most western area city in Japan. Although not as famous as Tokyo or Kyoto, it is ranked high in the world's most livable cities by the British magazine "MONOCLE. It is a small area with good restaurants, an extensive transportation network including trains and buses, and a balance of city and nature where you can be at the seaside in 30 minutes from the city center. Historically, as a port and window to Asia, MONOCLE has been proactive in adopting new fields and trends. Recently, a young mayor has been enthusiastically supporting start-ups, and it may be no exaggeration to say that the city is the San Francisco of Japan. I would also like to mention that Fukuoka is the birthplace of tonkatsu ramen, which is enjoyed worldwide!
Incidentally, Fukuoka is also my hometown. Let me tell you about the charms of Fukuoka with plenty of photos.
Fukuoka Tourist Attractions by Region
Fukuoka City
The city center of Fukuoka Prefecture, where you can enjoy food and shopping. With easy access from Fukuoka Airport via subway and a few dozen minutes by bus, it is highly recommended as a base when traveling!
Kushida-jinja Shrine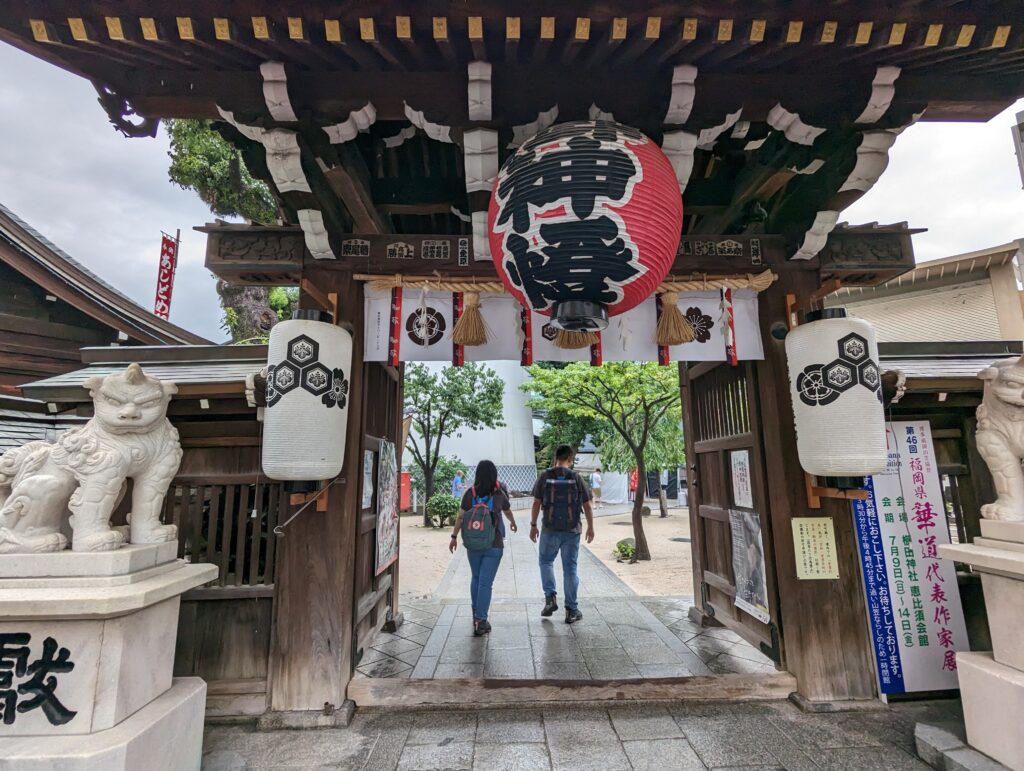 If you want to see a shrine that is uniquely Japanese, this is the place to start. Kushida Shrine is the oldest and most popular shrine in Hakata. Since ancient times, the shrine has been revered as the god of longevity and prosperity. The shrine is dedicated to "Hakata Gions Yamakasa," Hakata's representative summer festival. Decorated floats are on display all year round (except June).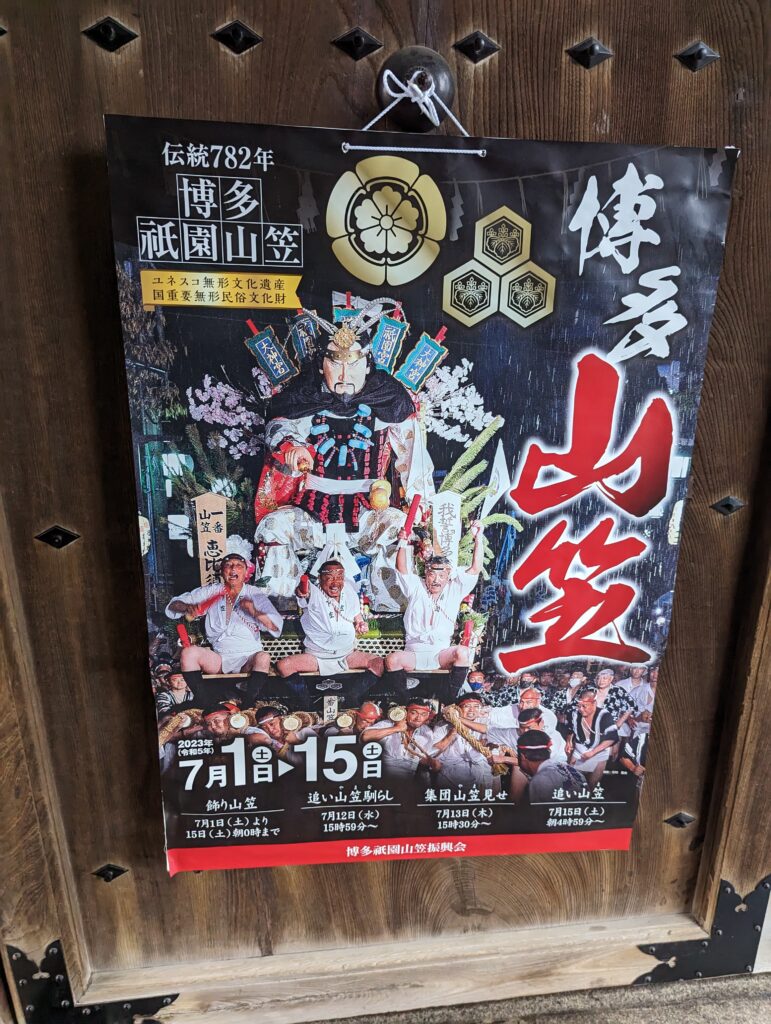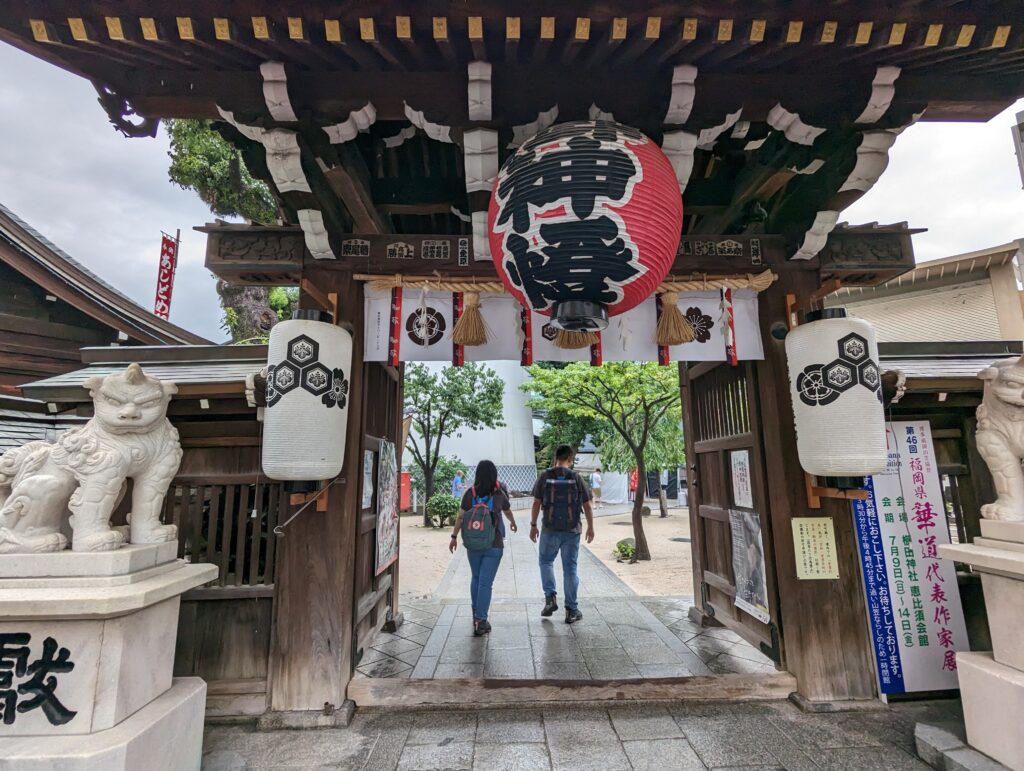 Canal City Hakata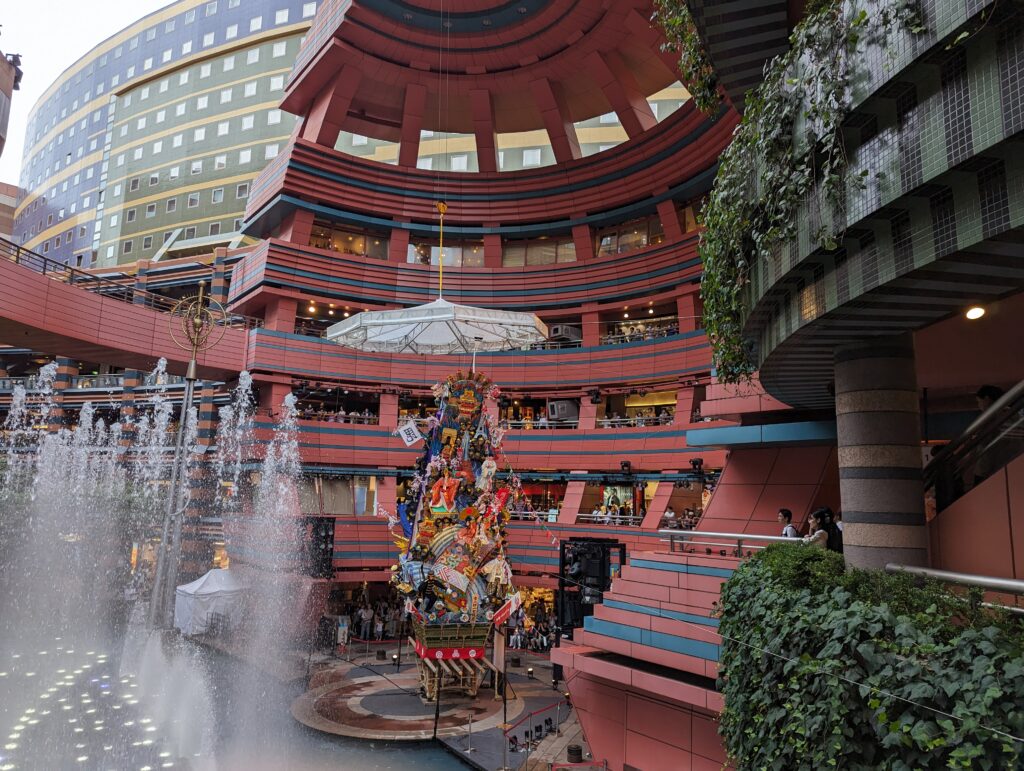 A large shopping mall accessible on foot from Kushida Shrine, this 43500 m2 site is lined with shipping stores, movie theaters, theaters, etc. You can also enjoy the Ramen Stadium, where many ramen stores are located, as befits the birthplace of tonkotsu ramen (pork bone ramen).
KEGOJINJA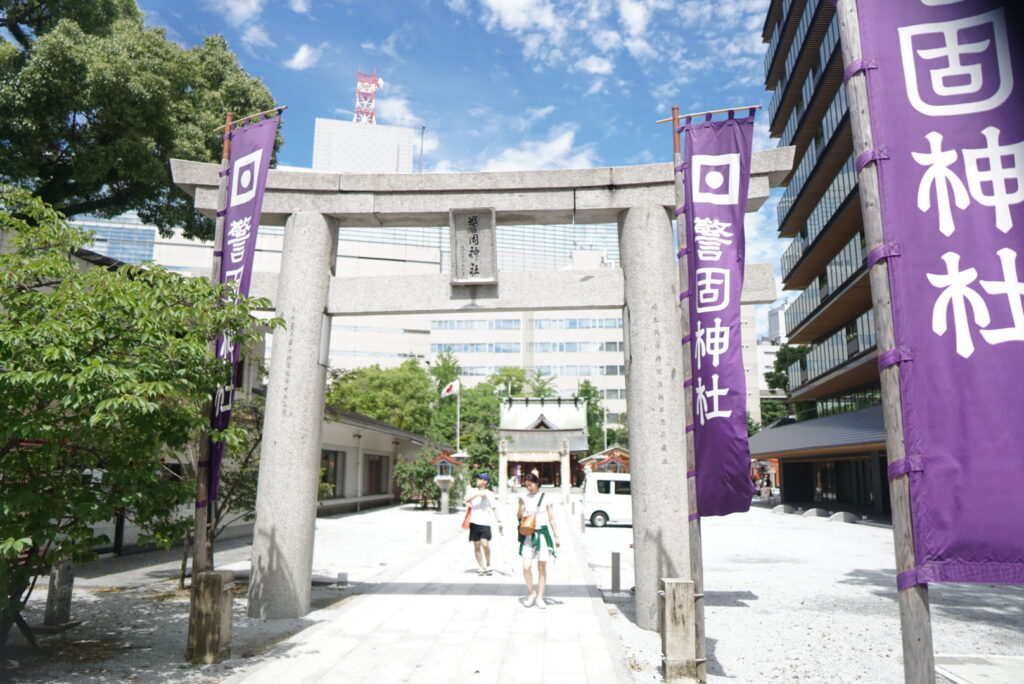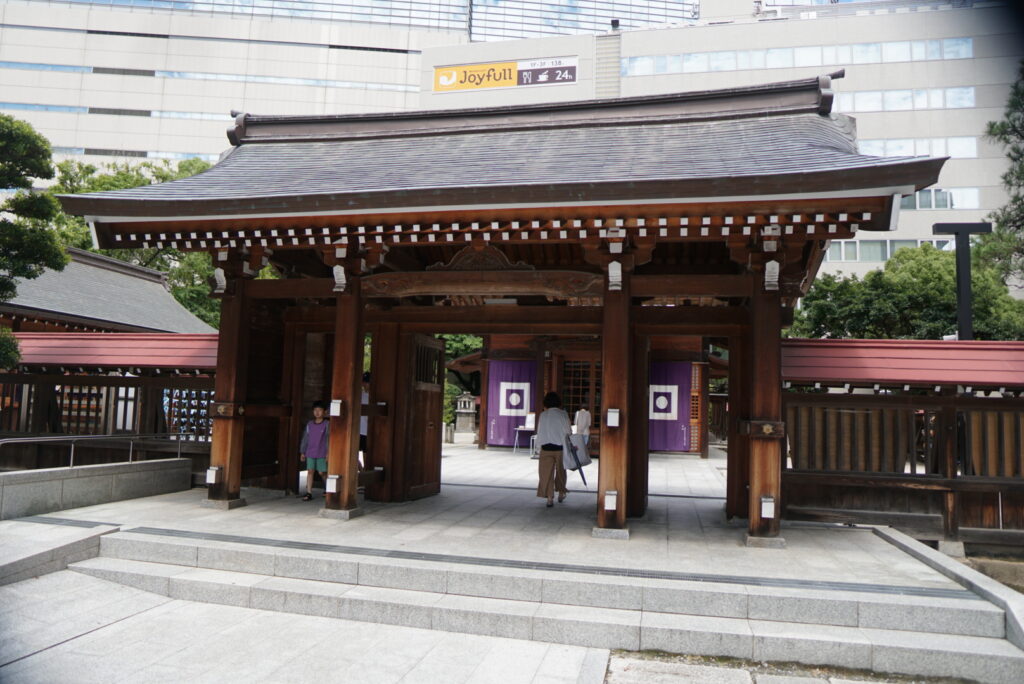 Kego Shrine, located in the Tenjin area of downtown Fukuoka, is a power spot known for its blessings to ward off evil spirits and pray for victory and success in school. Kego Jinja has long been a popular place to visit as an urban oasis, and is close to the station, making it an easy stop for visitors. The chaos of historical buildings blending in with the city center is another charm of Japan.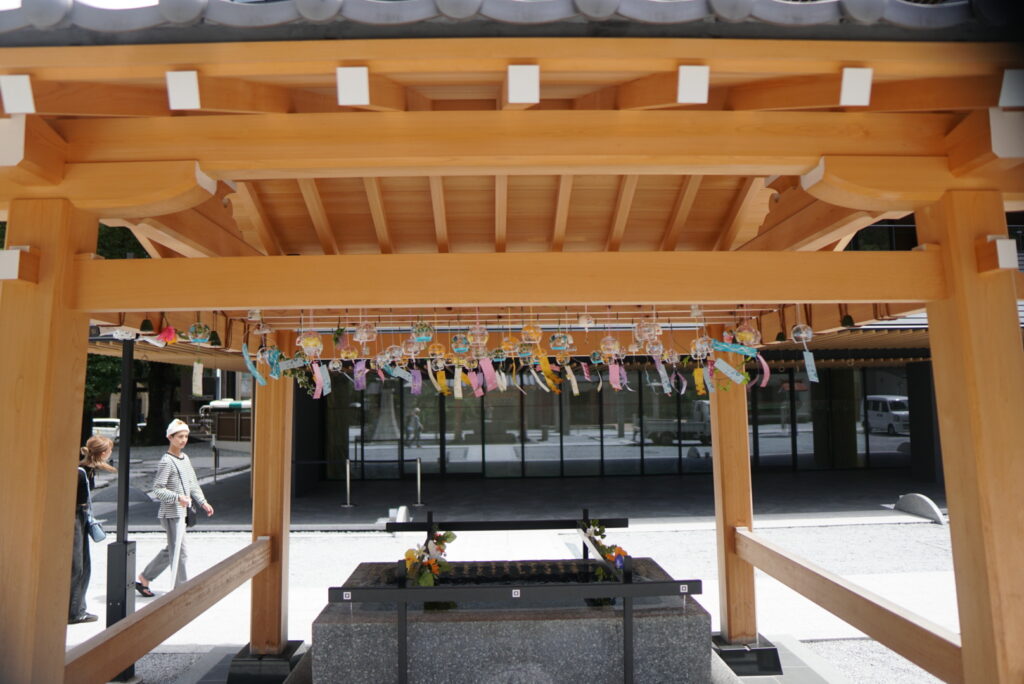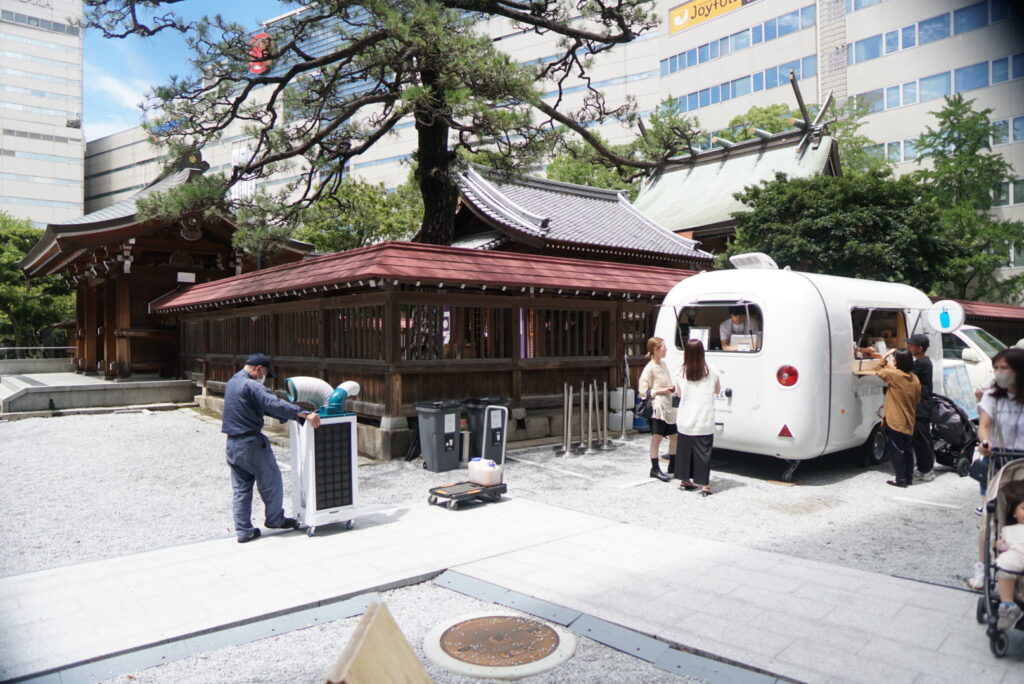 Ohori Park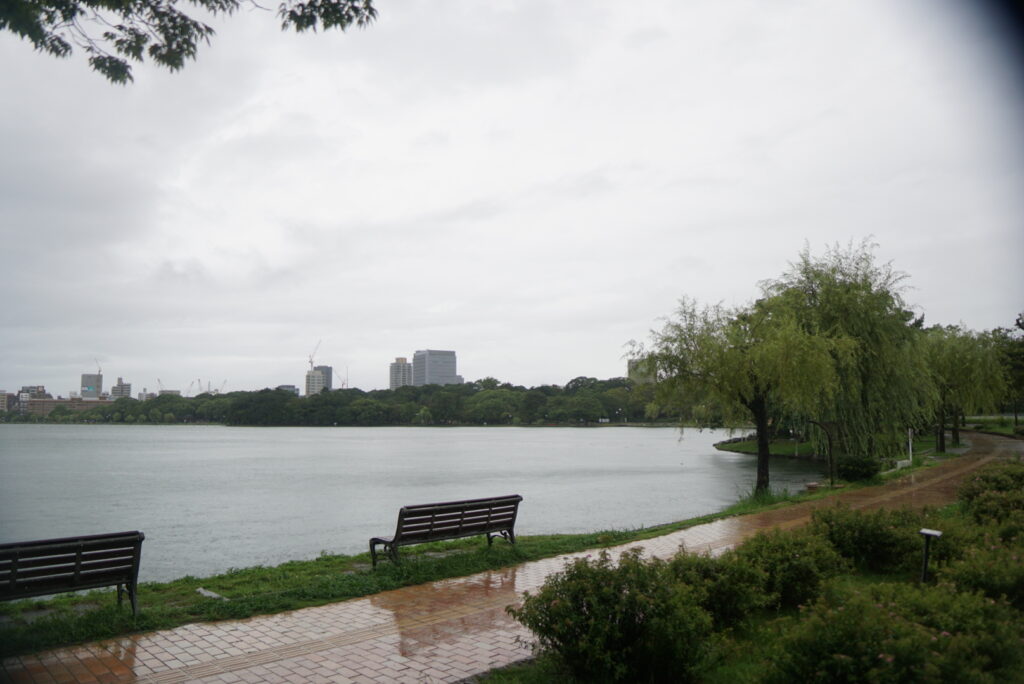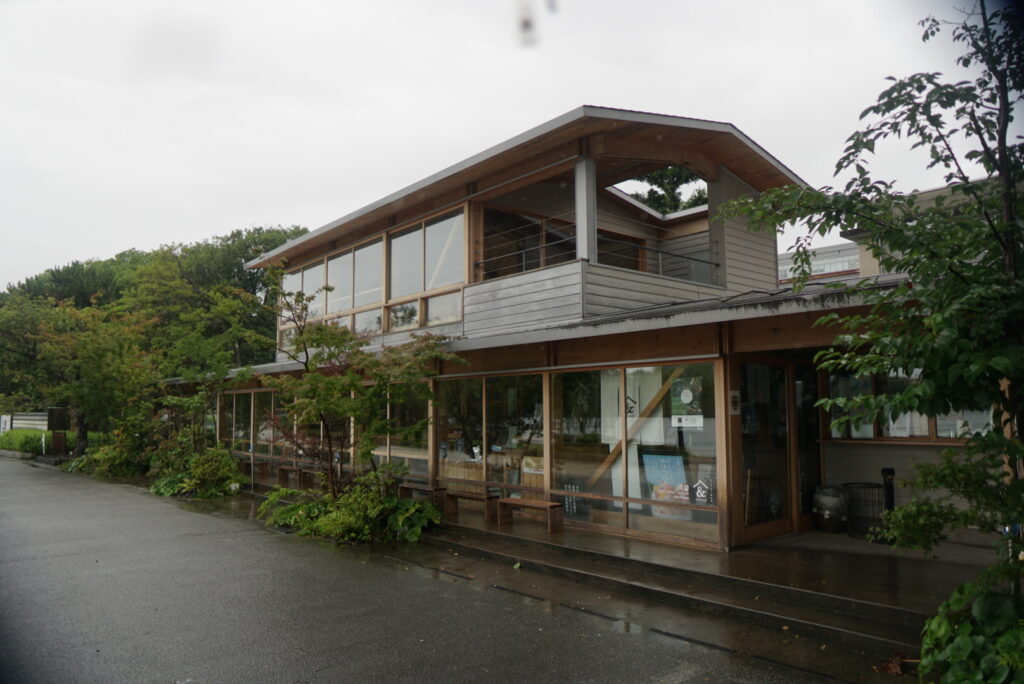 It was used as the outer moat when Fukuoka Castle was built and was opened as the Prefectural Ohori Park in 1929. It is one of the largest waterscape parks in Japan, with a pond of approximately 226,000 square meters. It's a relaxing place where you can enjoy strolling while looking at the beautiful nature and where students and runners enjoy running.

There is also an art museum attached to the park.
Gokoku Shirine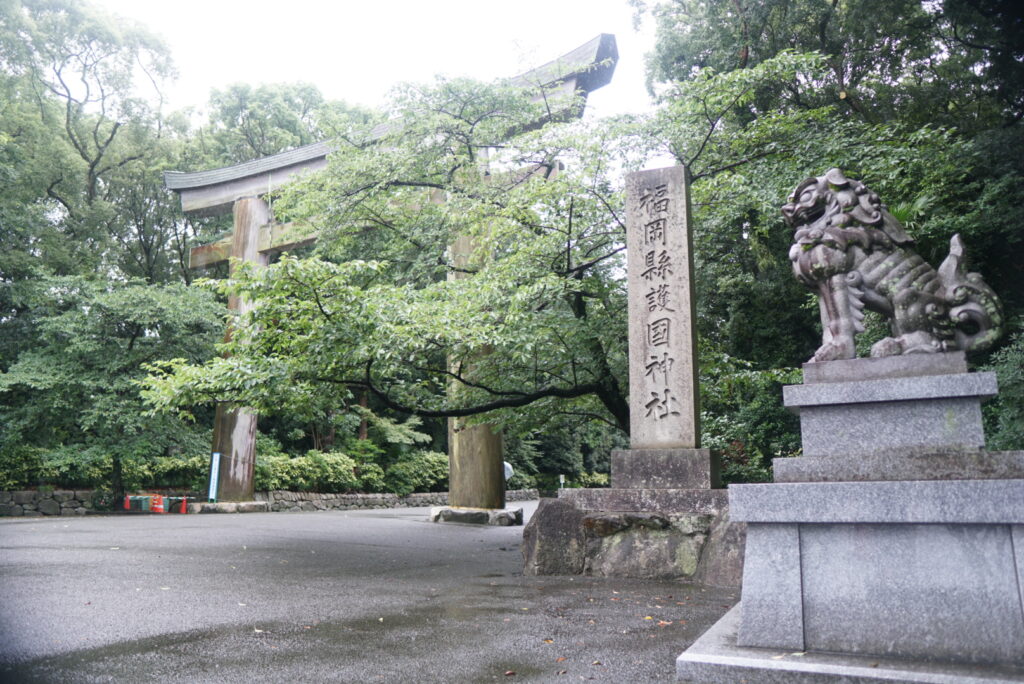 The first year of the Meiji era (1868), a ceremony was held to honor those who died during the Meiji Restoration. The shrine enshrines approximately 130,000 war dead.
The Meiji Restoration was a modernization reform that took place in Japan from the end of the Edo Period (the end of the Tokugawa Shogunate) to the beginning of the Meiji Period, overthrowing the shogunate-han system to form a centralized unified state with the Emperor at its head, and shifting from a feudal society to a capitalist society.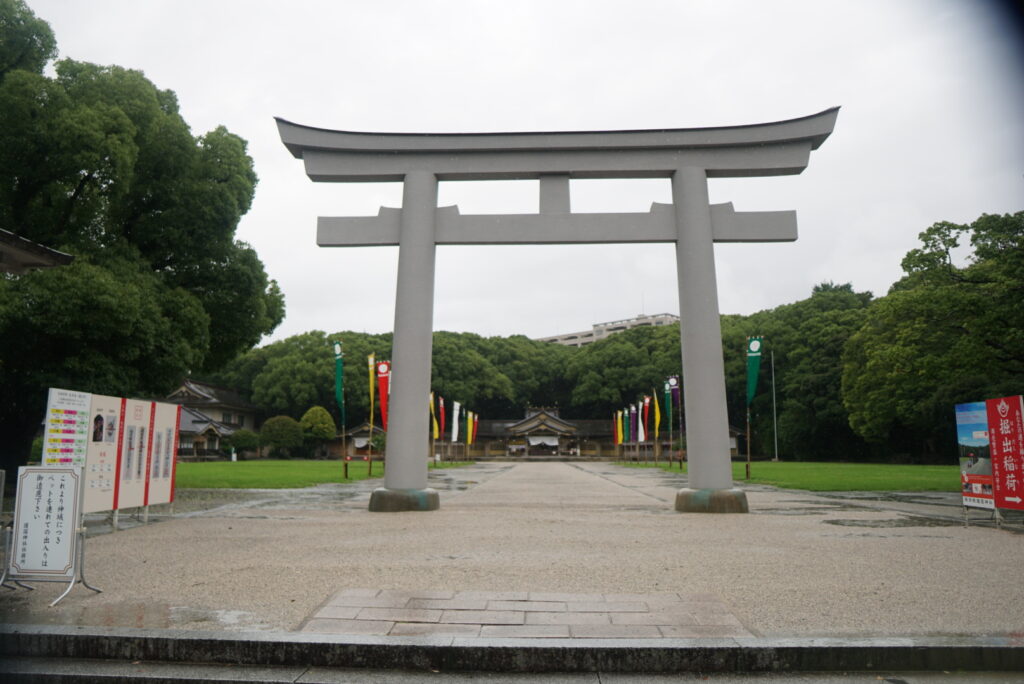 Once you pass through the torii gate, you will be surprised by the dignified and quiet atmosphere away from the hustle and bustle of the city.
LaLaport Fukuoka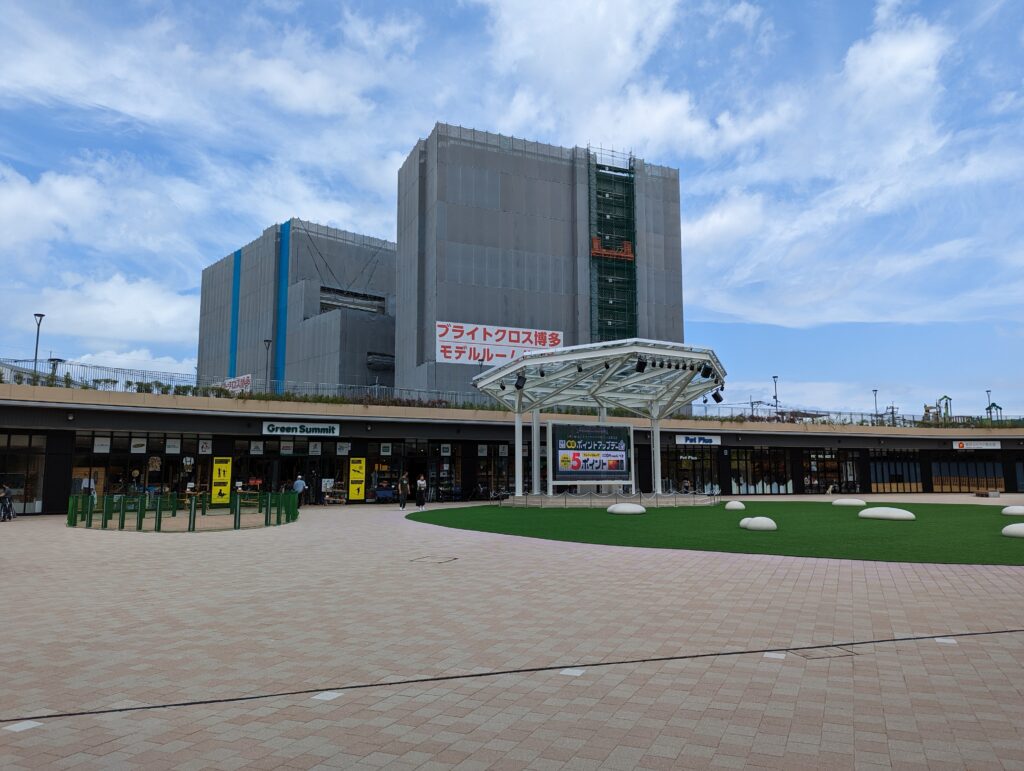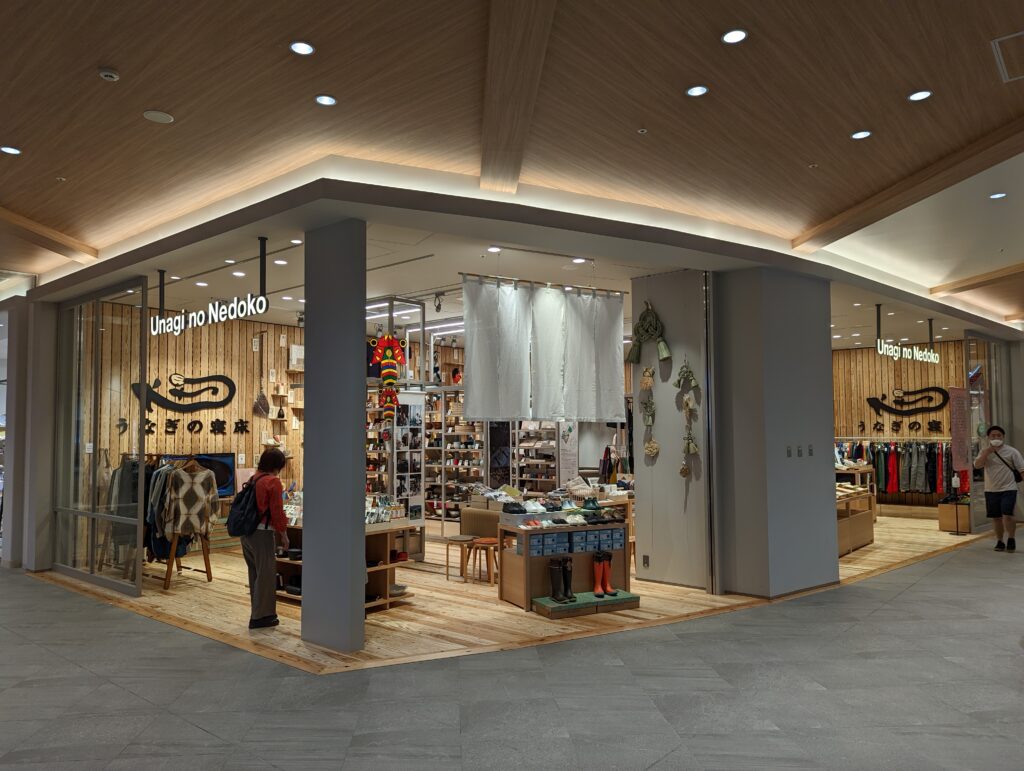 Large shopping mall located slightly south of the city center. Unlike overseas shopping malls, there are many traditional crafts and restaurants with a regional flavor.The most interesting attraction is the life-size super-sized Gundam on display. If you are interested in Japanese anime culture, please go see it!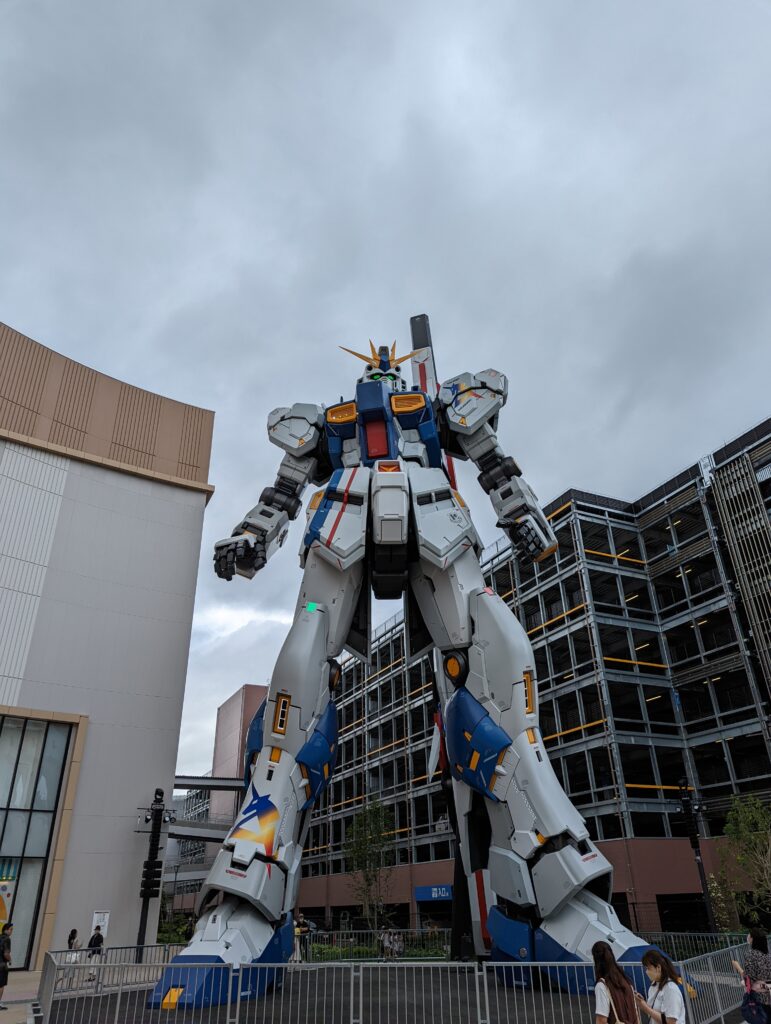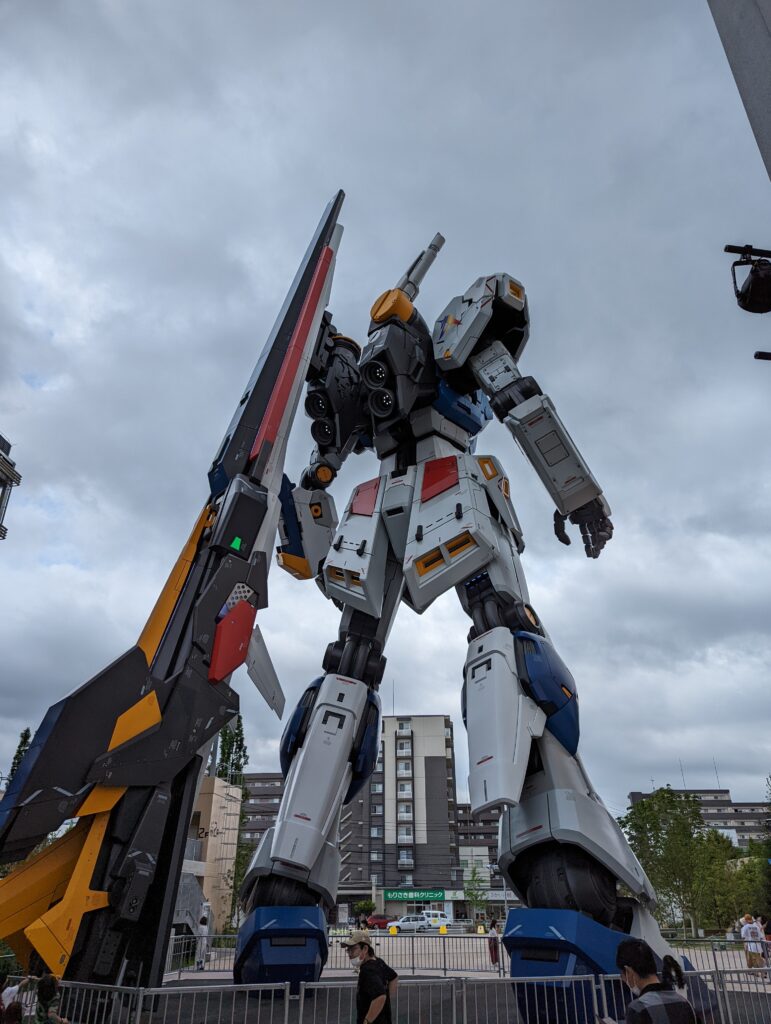 Ichiran Ramen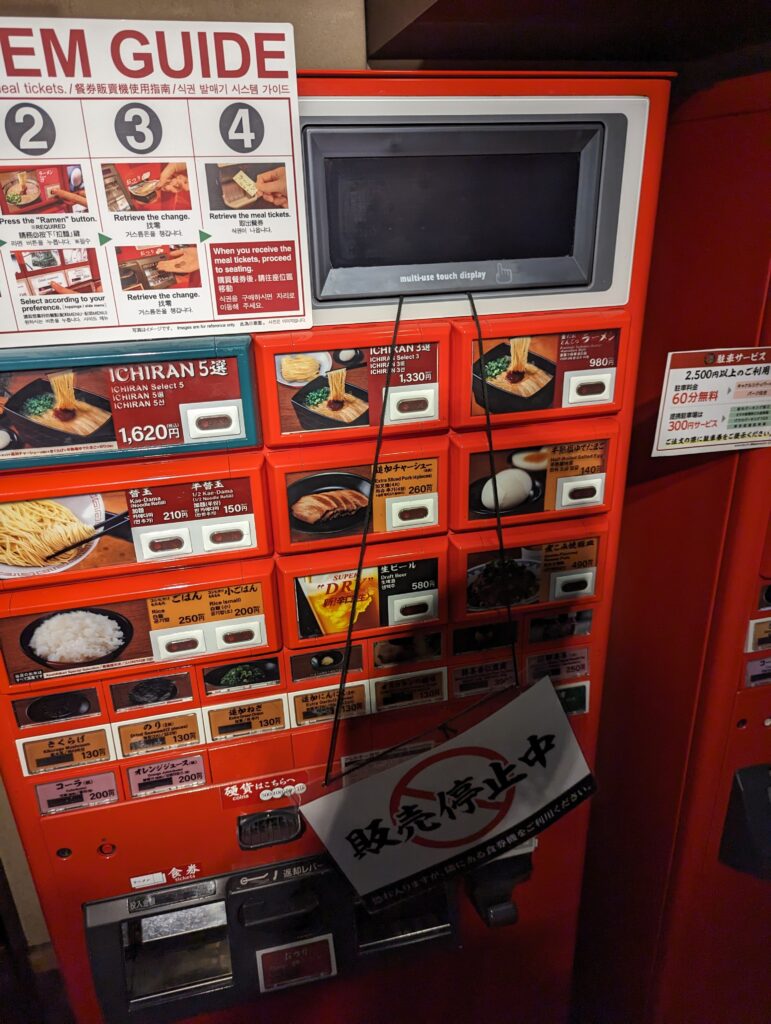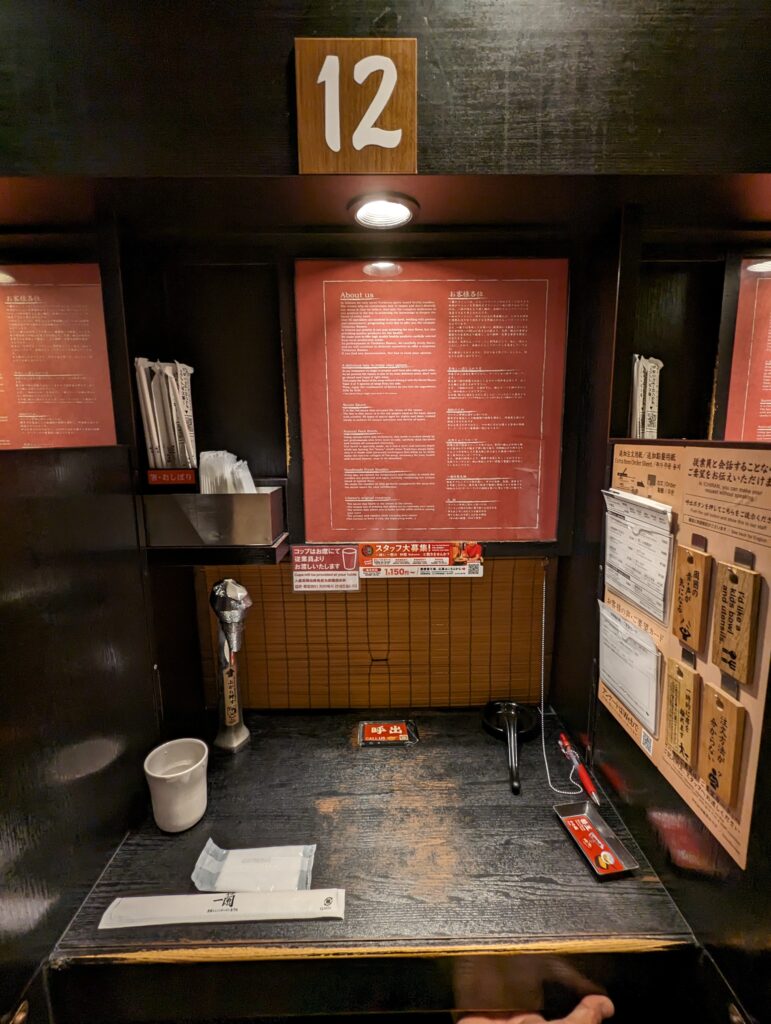 Tonkotsu Ramen is famous even overseas. This is a special restaurant in Fukuoka, where the main restaurant is located, and in Canal City, where the restaurant also serves Ojyu Ramen. They also sell many of the instant ramen noodles on the list, so they make great souvenirs!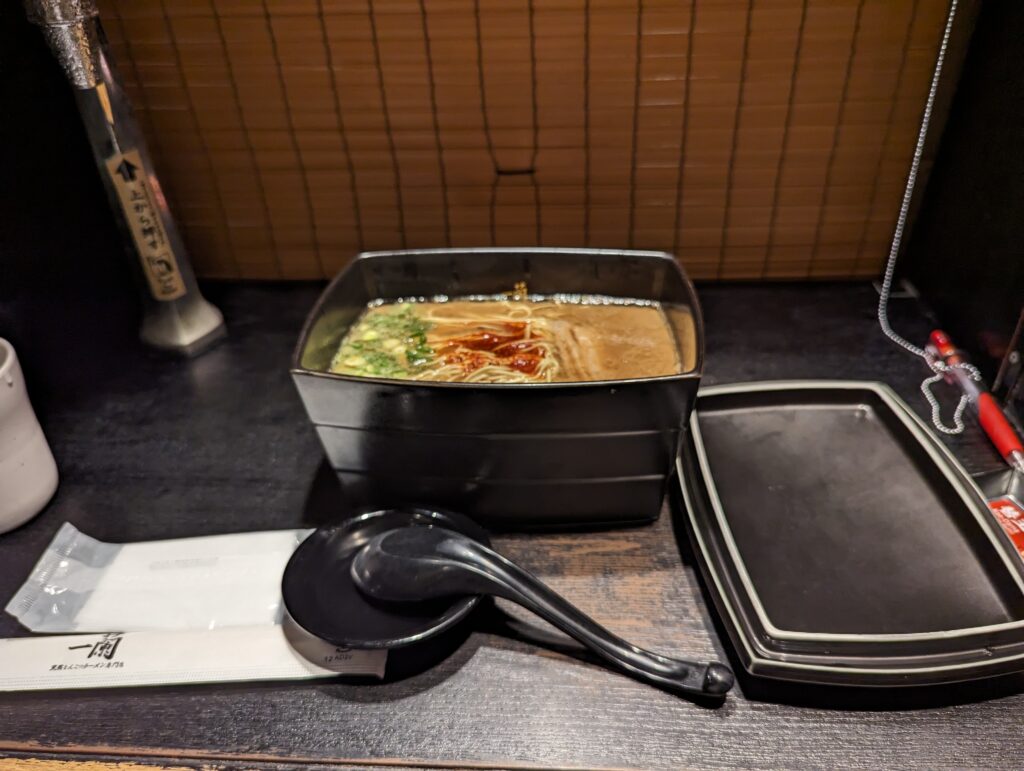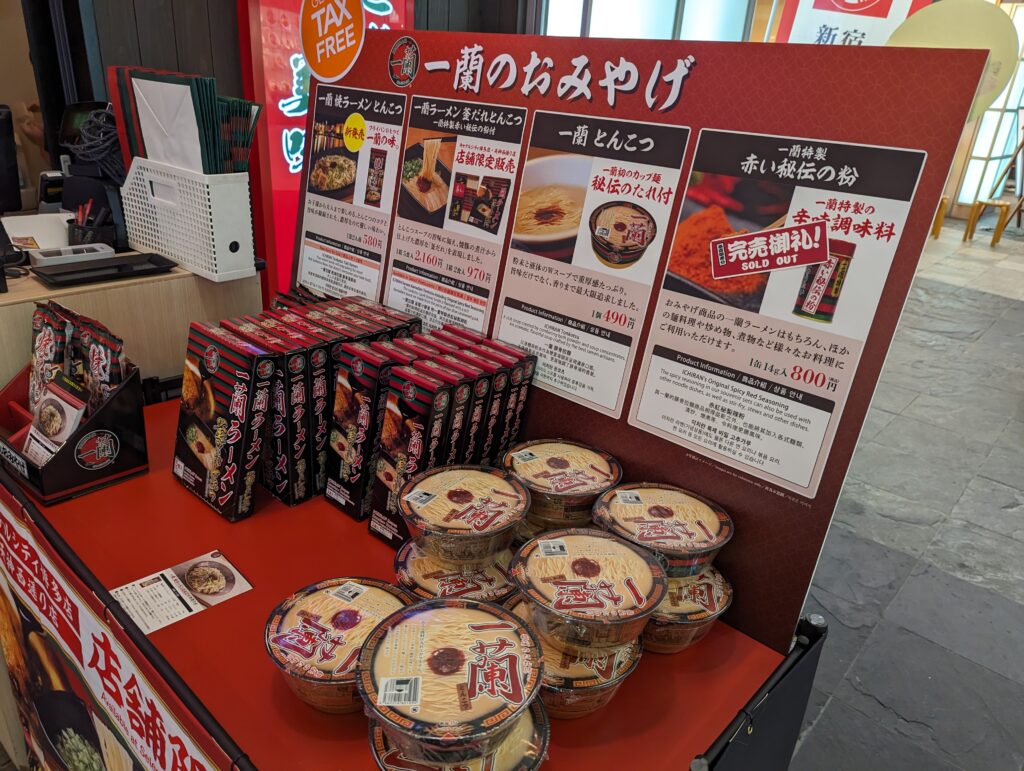 Tenjin Yatai Naka-chan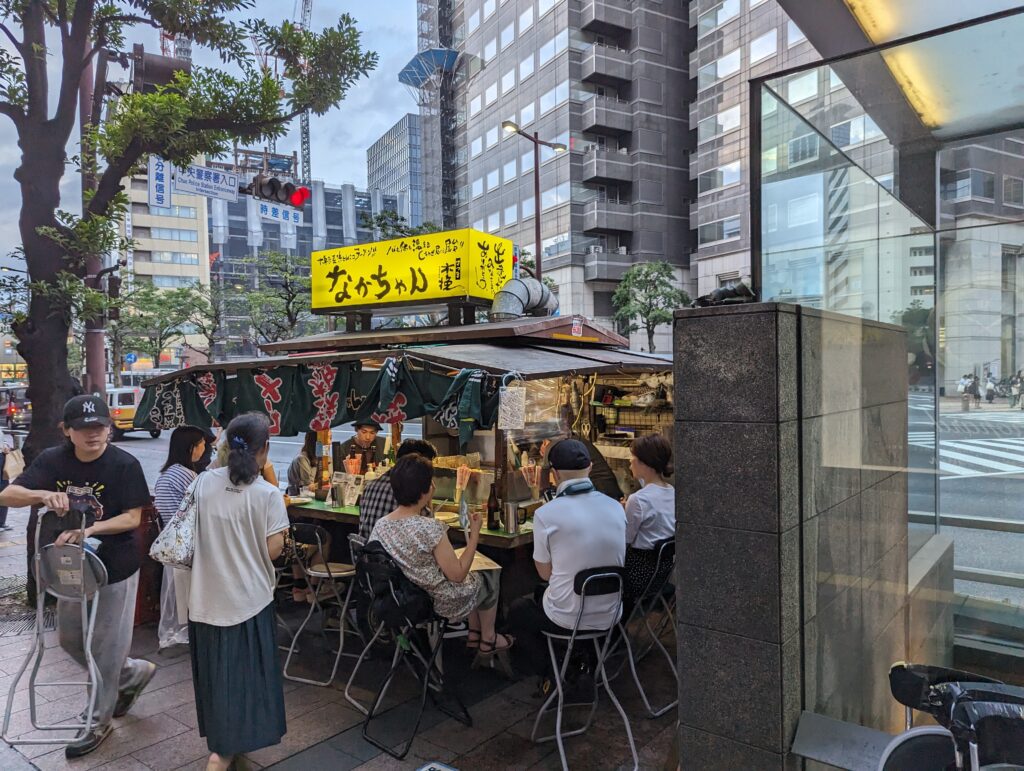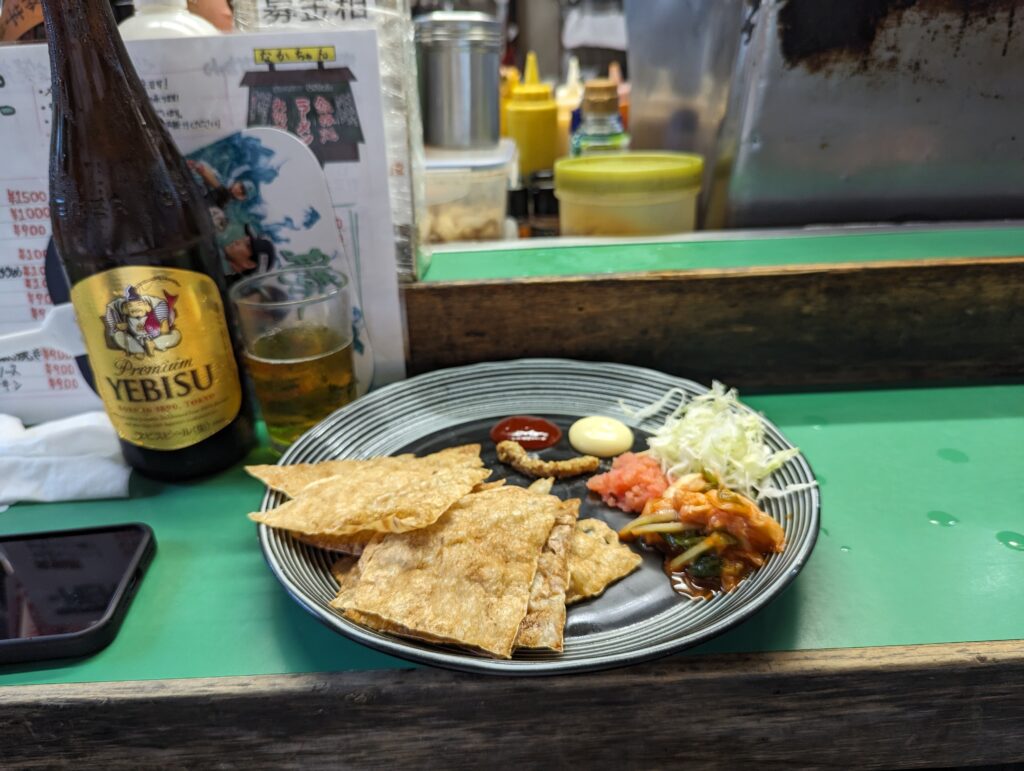 In Fukuoka, yatai, a storefront business form of carts, is very famous. Enjoying freshly prepared dishes such as tonkotsu ramen and teppan dishes in a small store, you will surely feel like one of the locals. The seating is a bit cramped, but that's a courtesy. Yaki-ramen (soupless ramen), a variation on tonkotsu ramen, is a popular yatai menu item.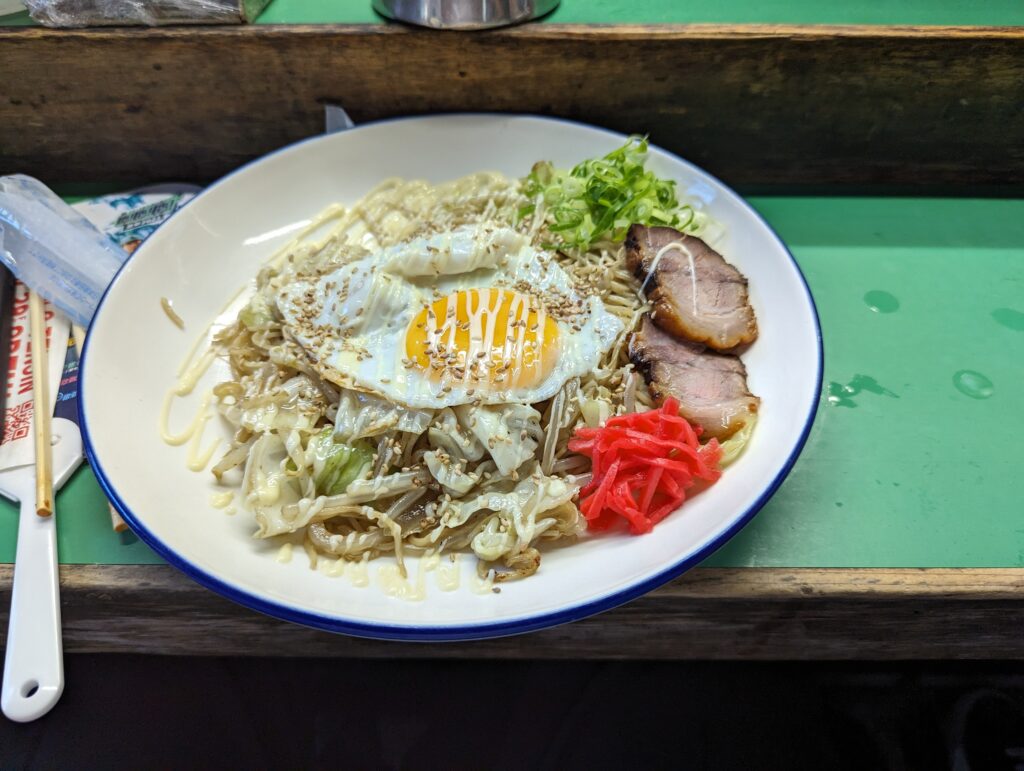 Pork Soba Tsukiya (豚そば月や)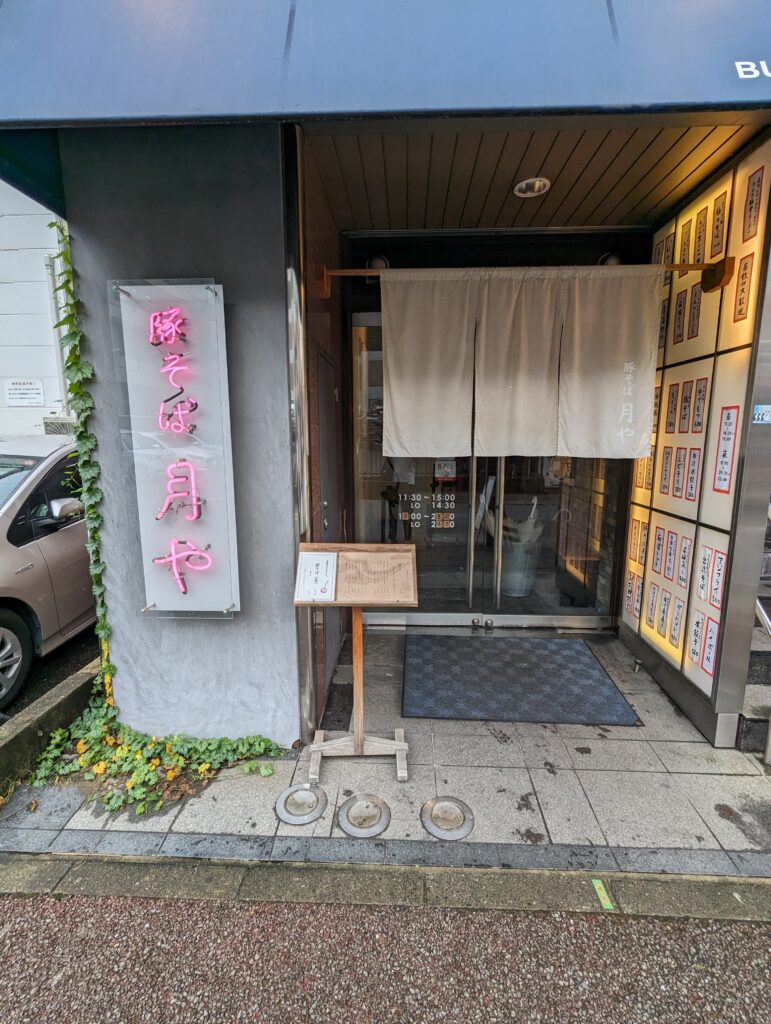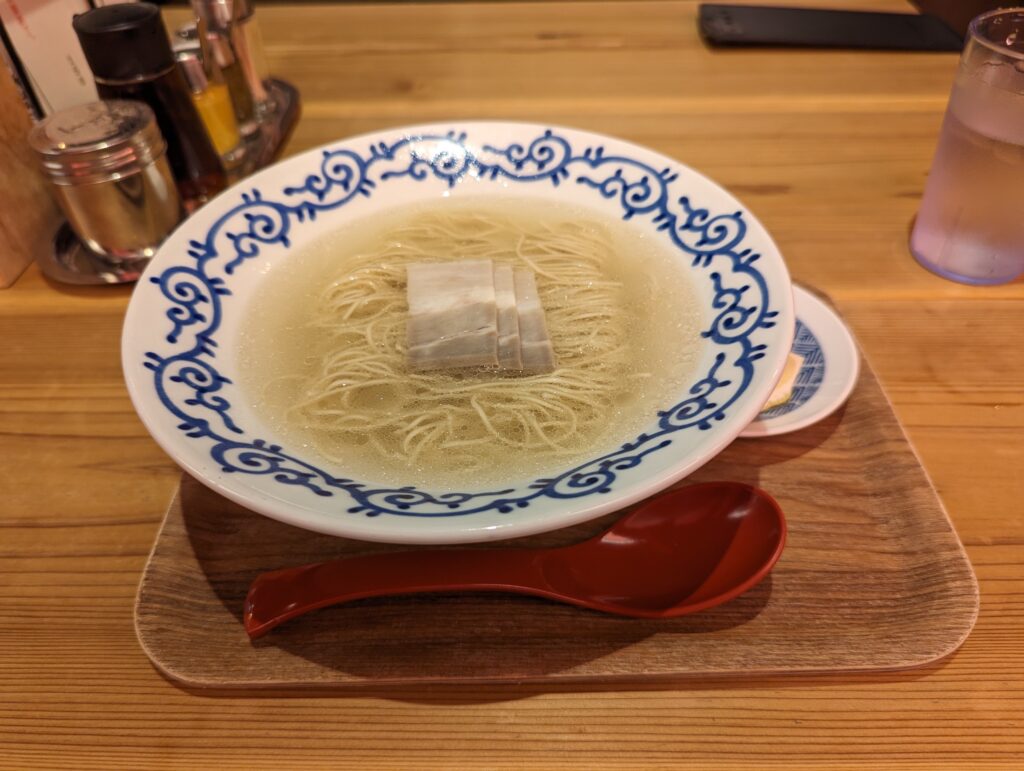 Introducing a slightly different type of tonkotsu ramen. The soup is clear even though it is a pork bone ramen. You can enjoy not only ramen but also izakaya cuisine. It is also fashionably decorated for young people and offers a street pop atmosphere that is uniquely Japanese.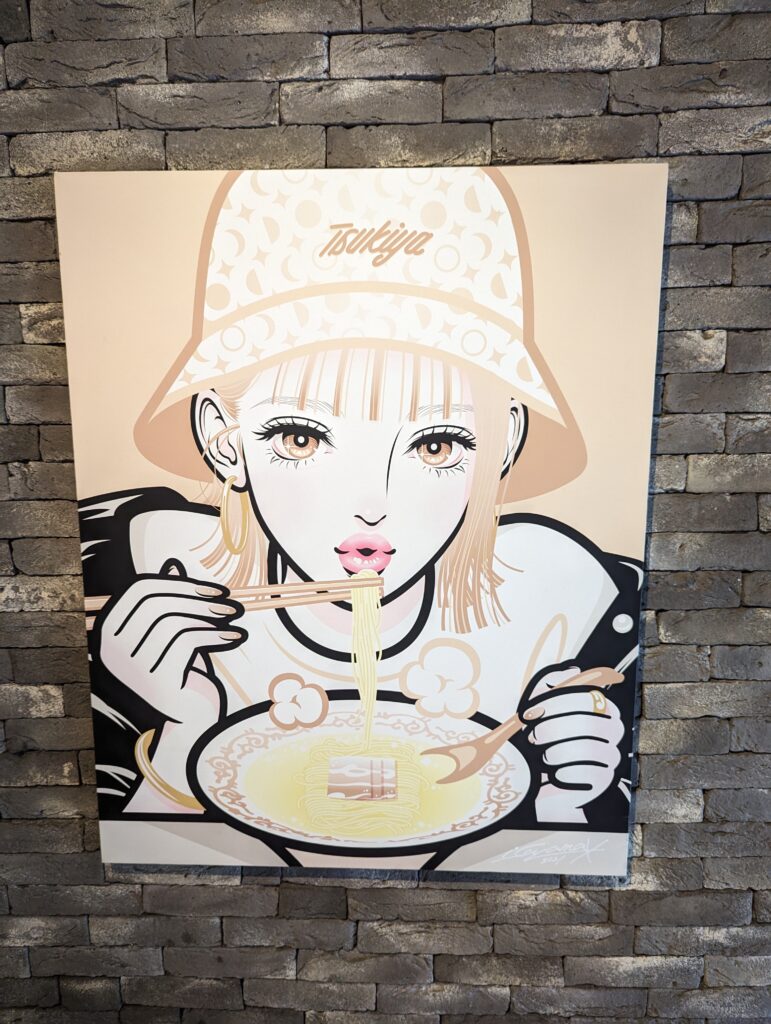 CITADEL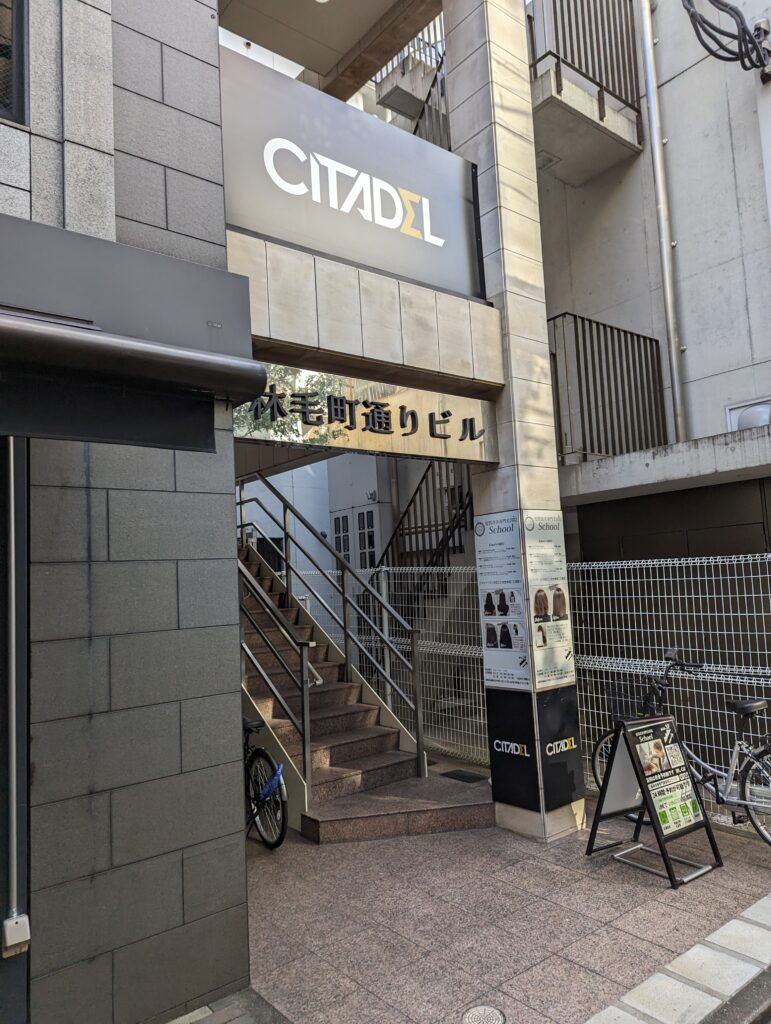 Located in the center of Daimyo, this BAR mainly serves homemade liqueurs and coffee cocktails, and is very much appreciated by overseas customers. Sometimes they are not open according to the business hours on Google Maps, but when they are, you will be notified of the latest opening hours on Instagram.
Hyotan Sushi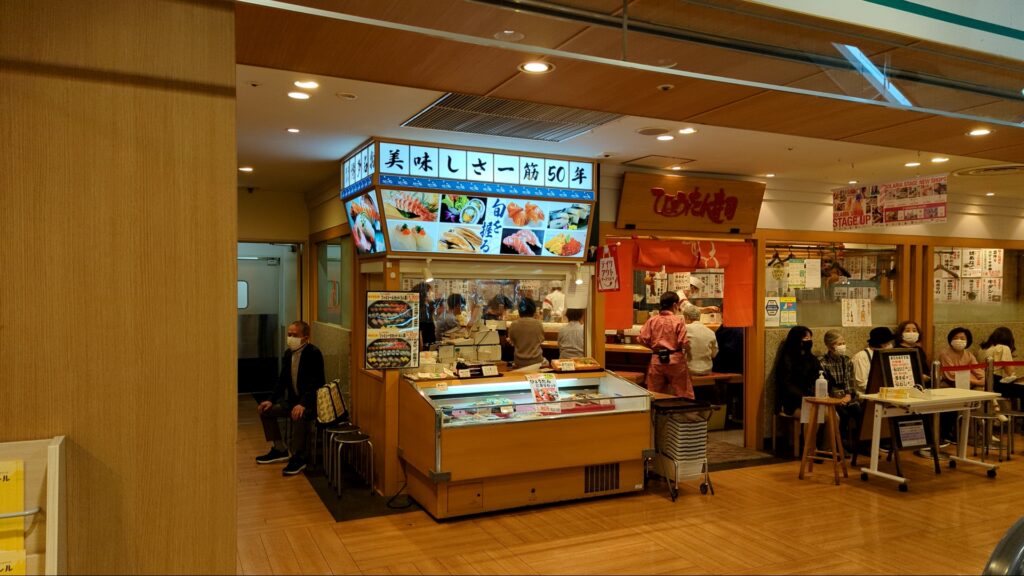 For 3,000 yen (about $20), you can enjoy a full meal of delicious sushi that cannot be found anywhere else in the world.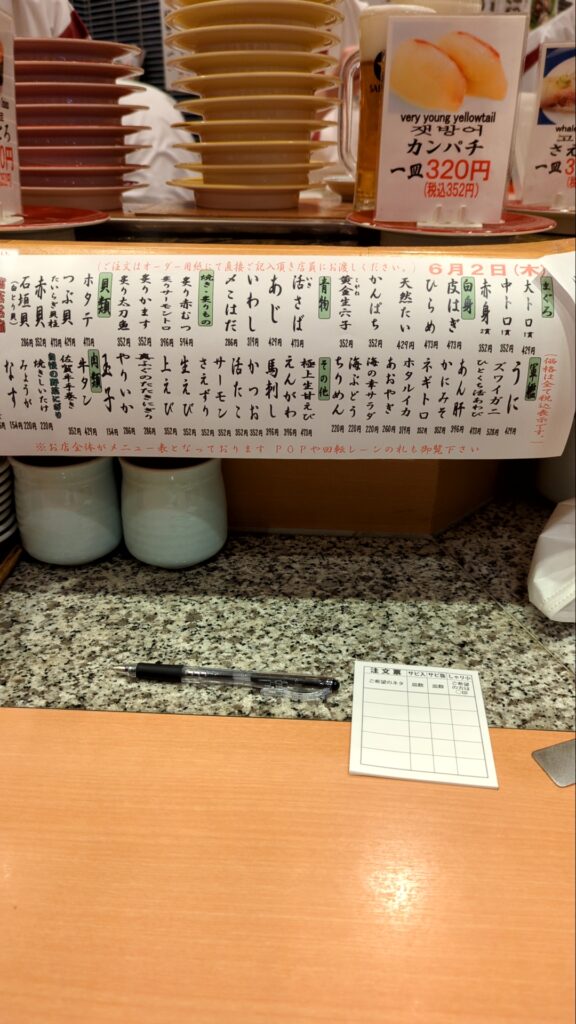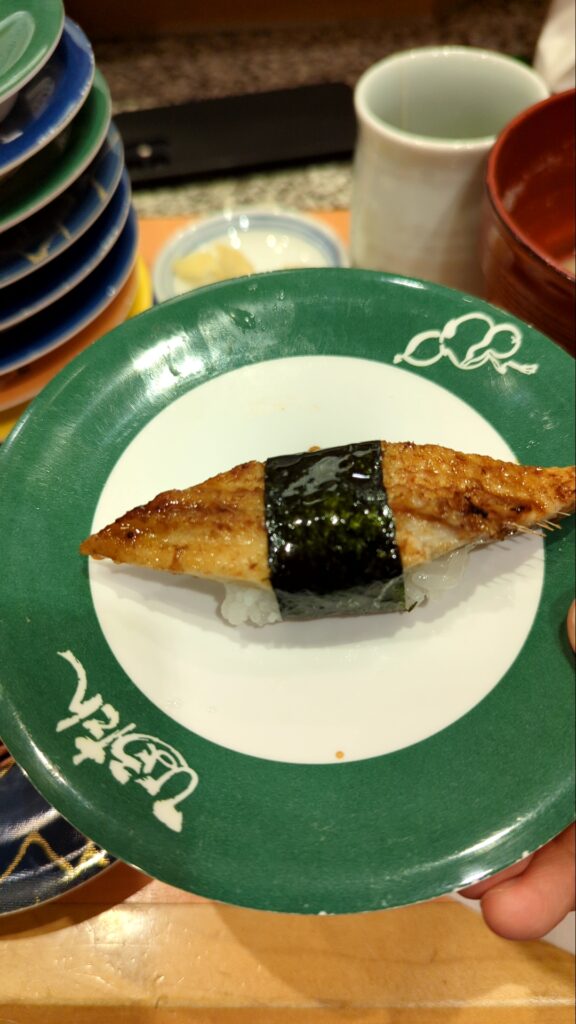 Mengekijou Gen-ei
The name of the restaurant, GEKIJIOU, means theater. The inside of the restaurant is like a theater. Of course, the taste is also superb, and you can enjoy sophisticated ramen.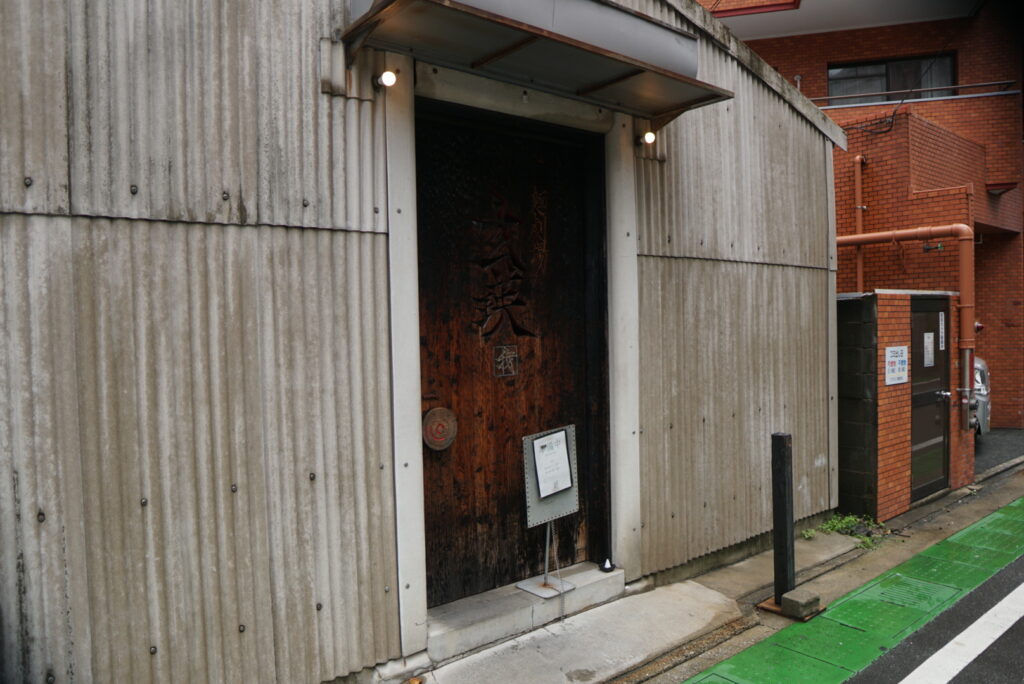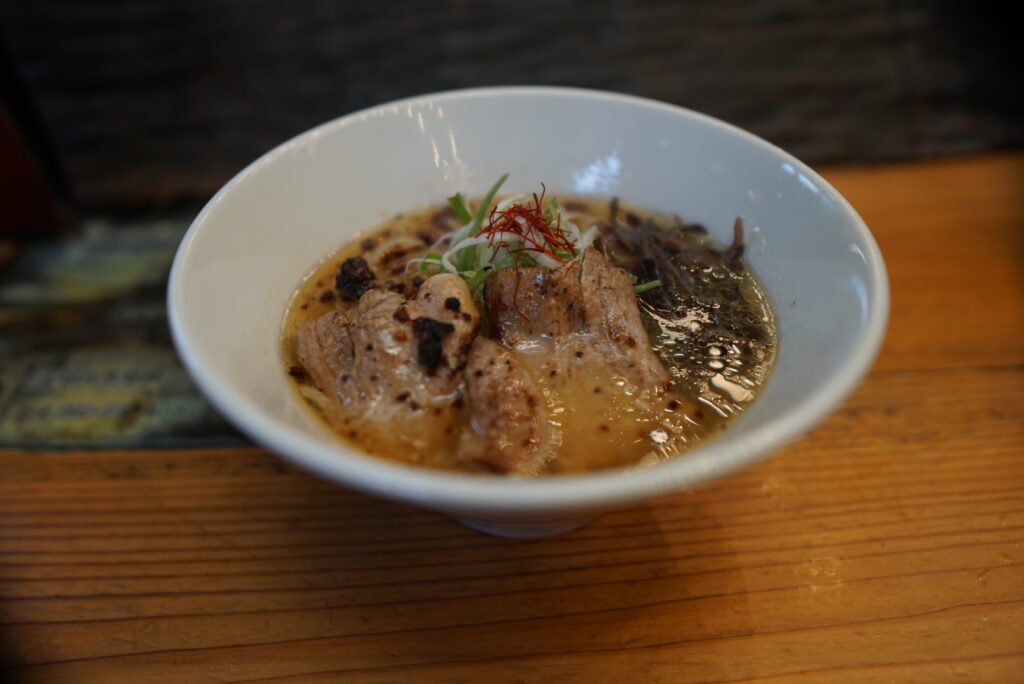 ECRU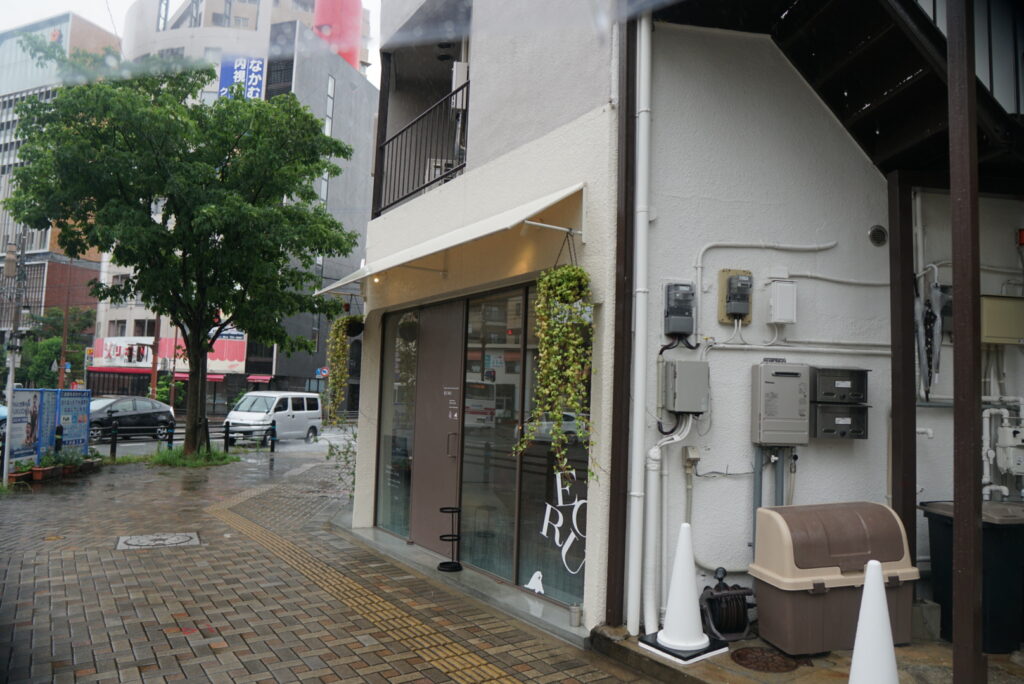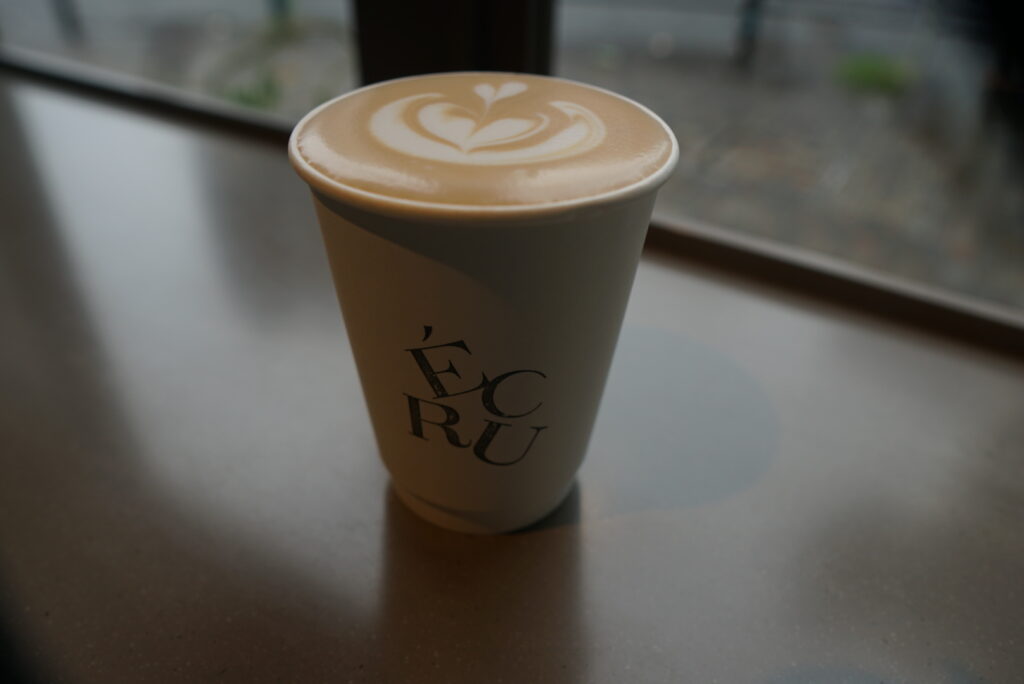 Coffee shop near Ohori Park. You can also enjoy drinks at night in a stand style. If you like a sophisticated atmosphere, this is the place for you.
Daidai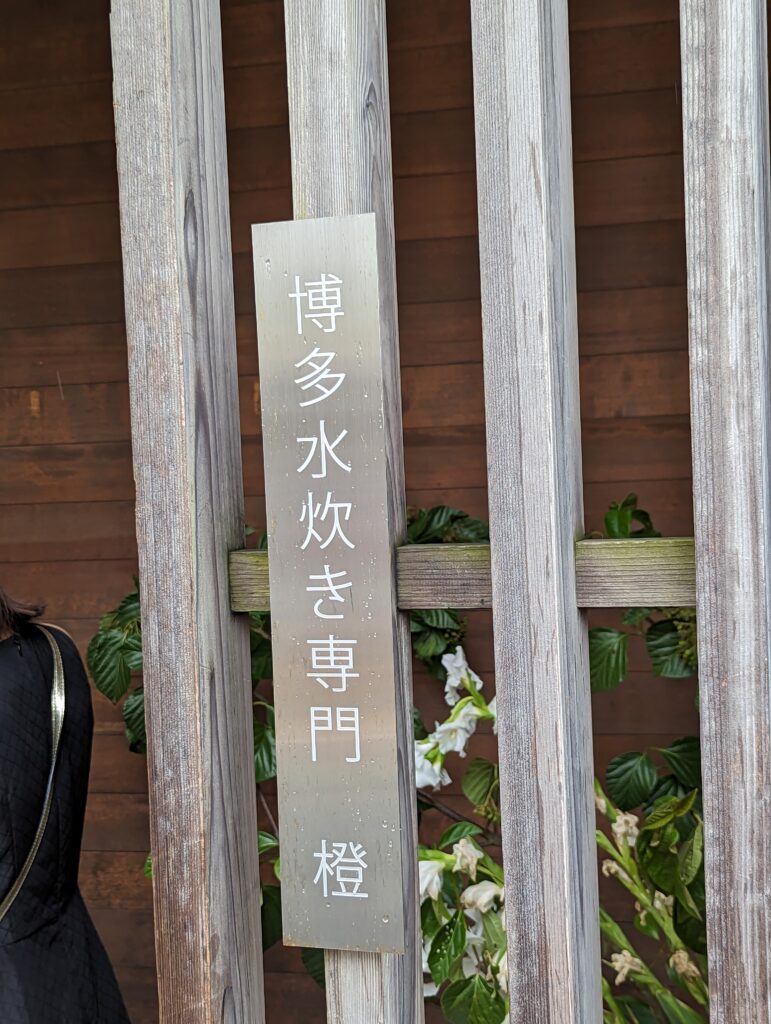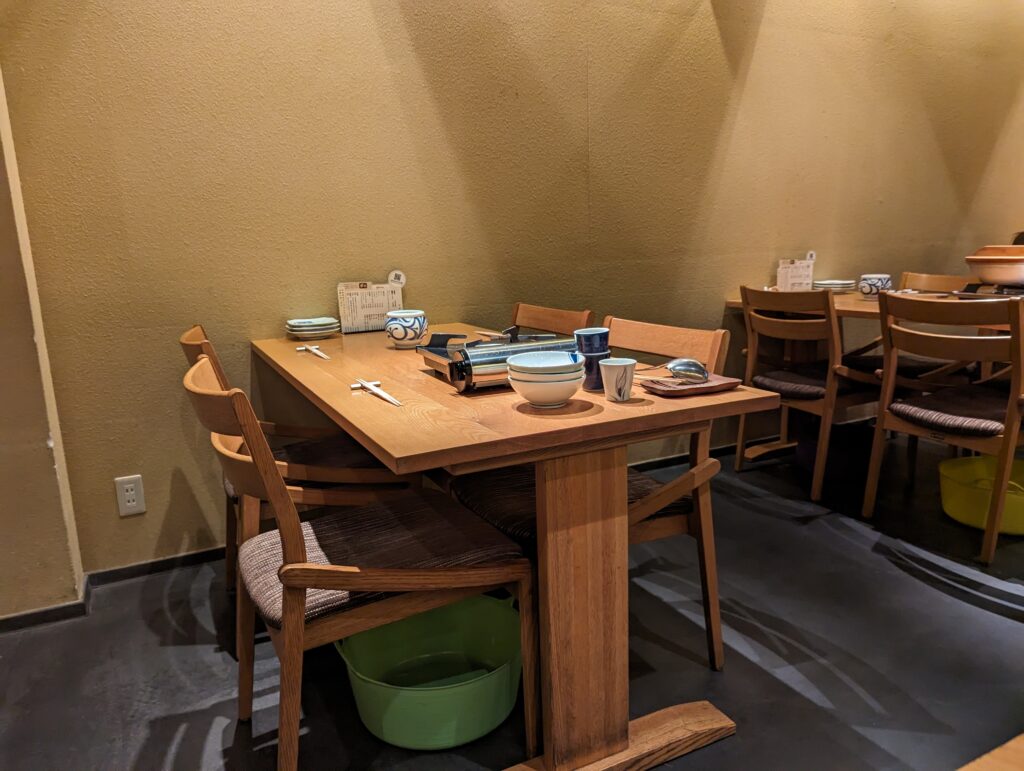 Mizutaki is a famous local cuisine of Fukuoka.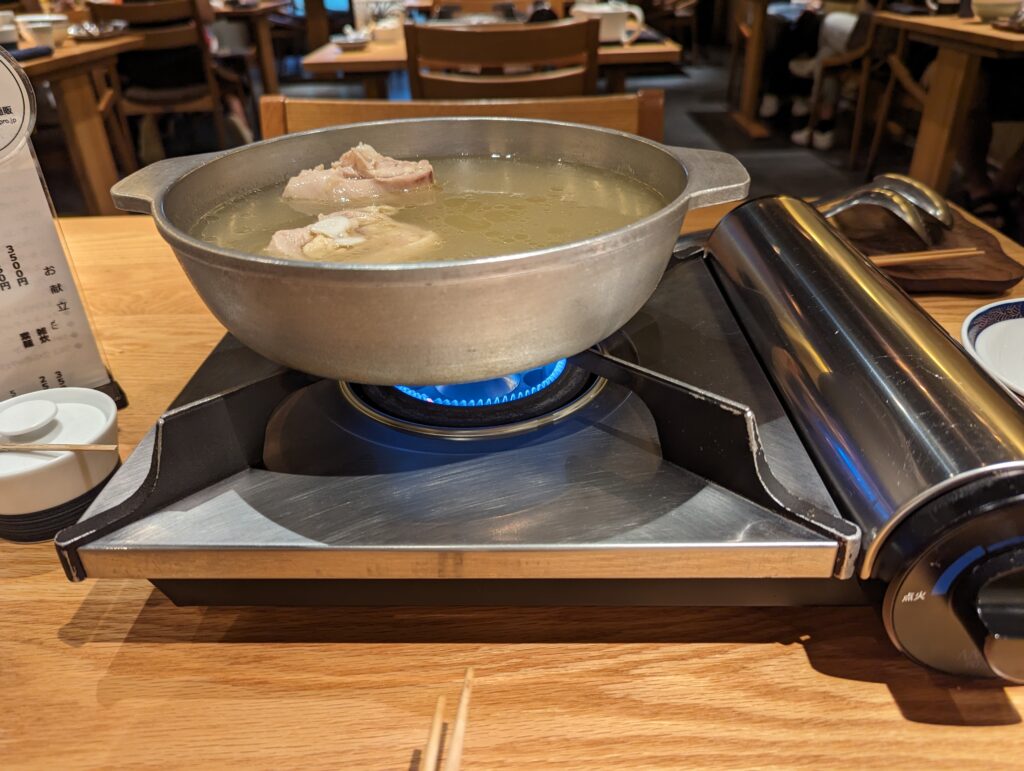 Mizutaki is a nabe dish in which chicken (especially chopped from the bone), vegetables, and other ingredients are added to unseasoned water or hot water. The ingredients are then brought to a simmer, and in the process, the broth is extracted from the ingredients to bring out their flavor.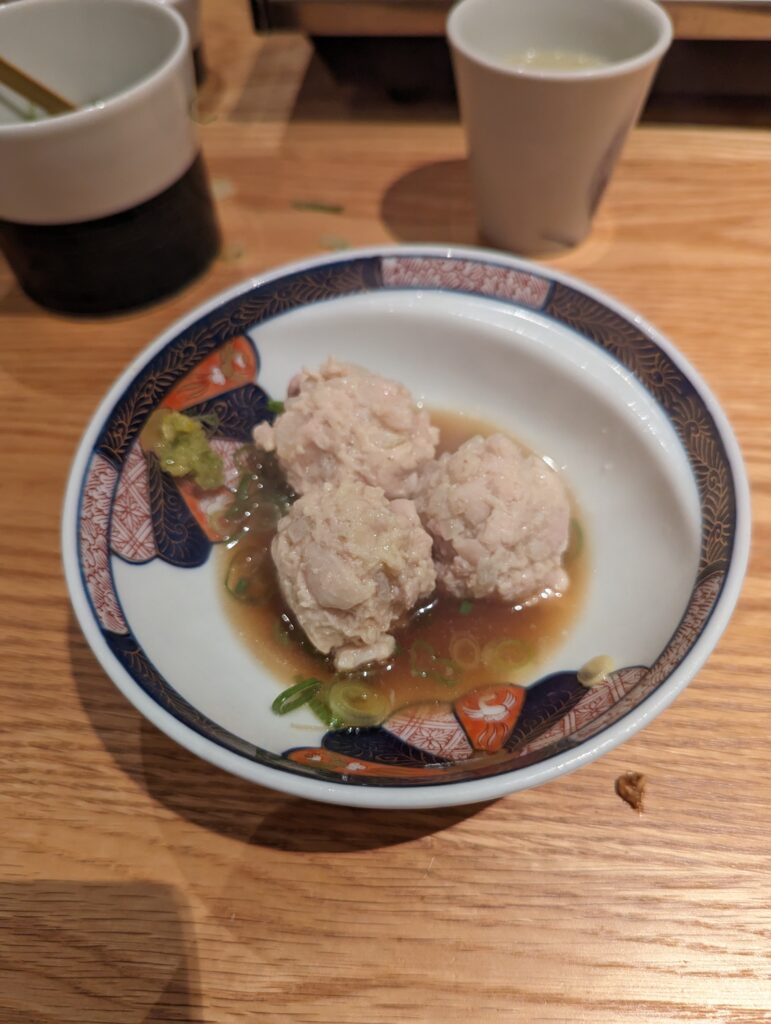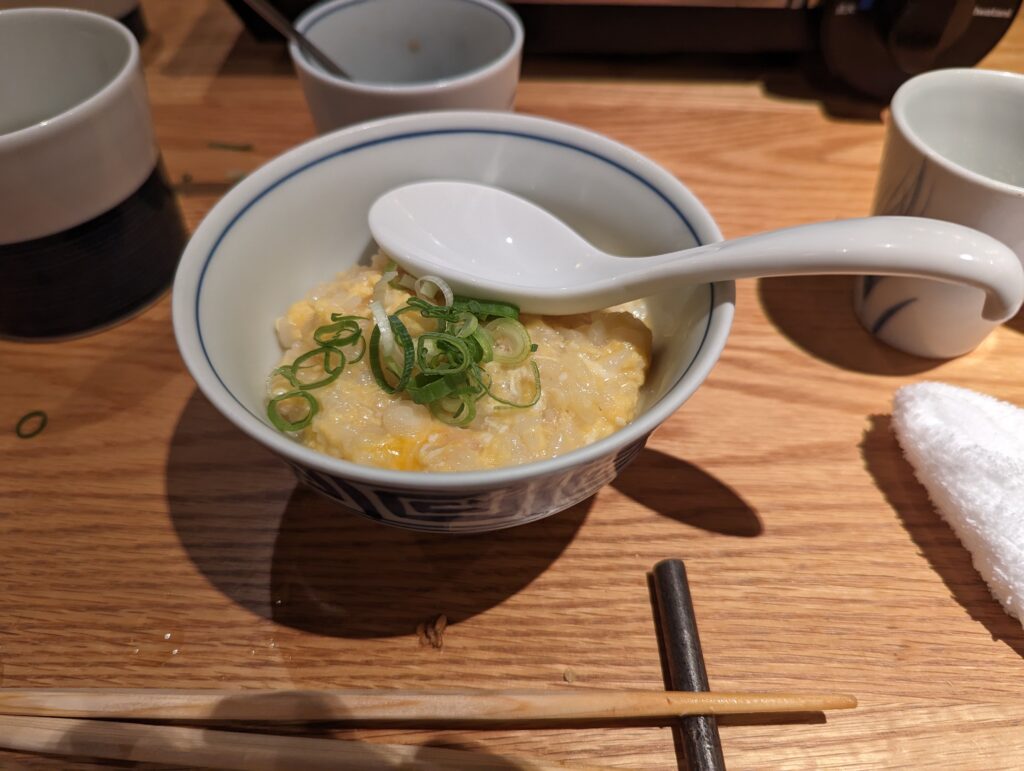 It is always a surprise to me how such a rich and flavorful dish can be made by simply simmering chicken in water. (Of course, the key to this dish is the delicious chicken.) The restaurant serves it in a way that makes it easy to eat, so first-timers don't have to worry.
Starbucks Coffee – Ropponmatsu Tsutaya Books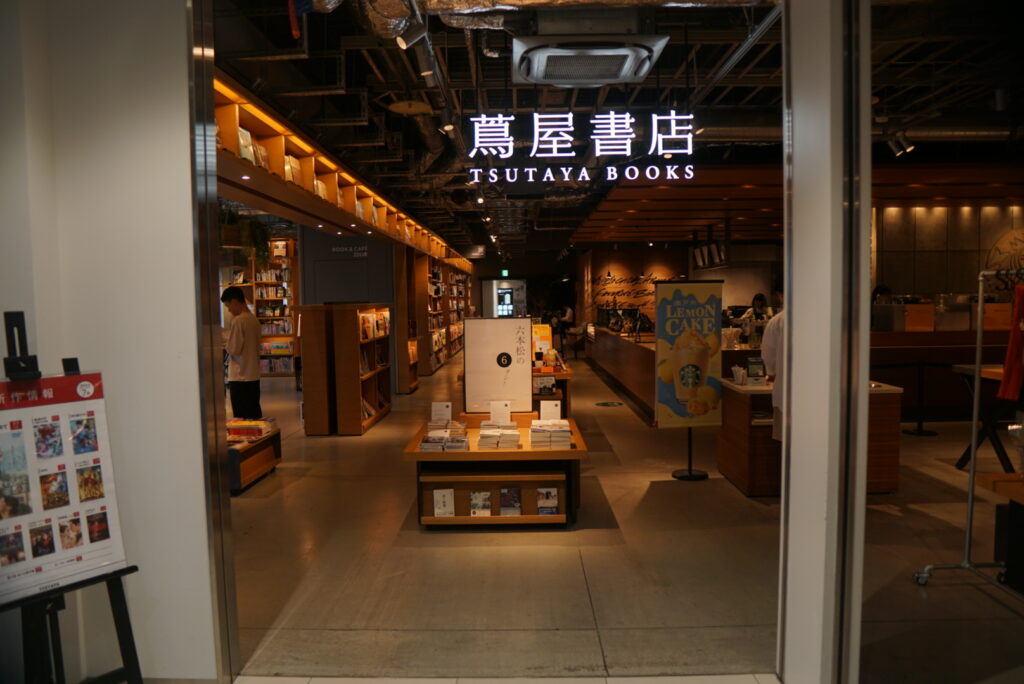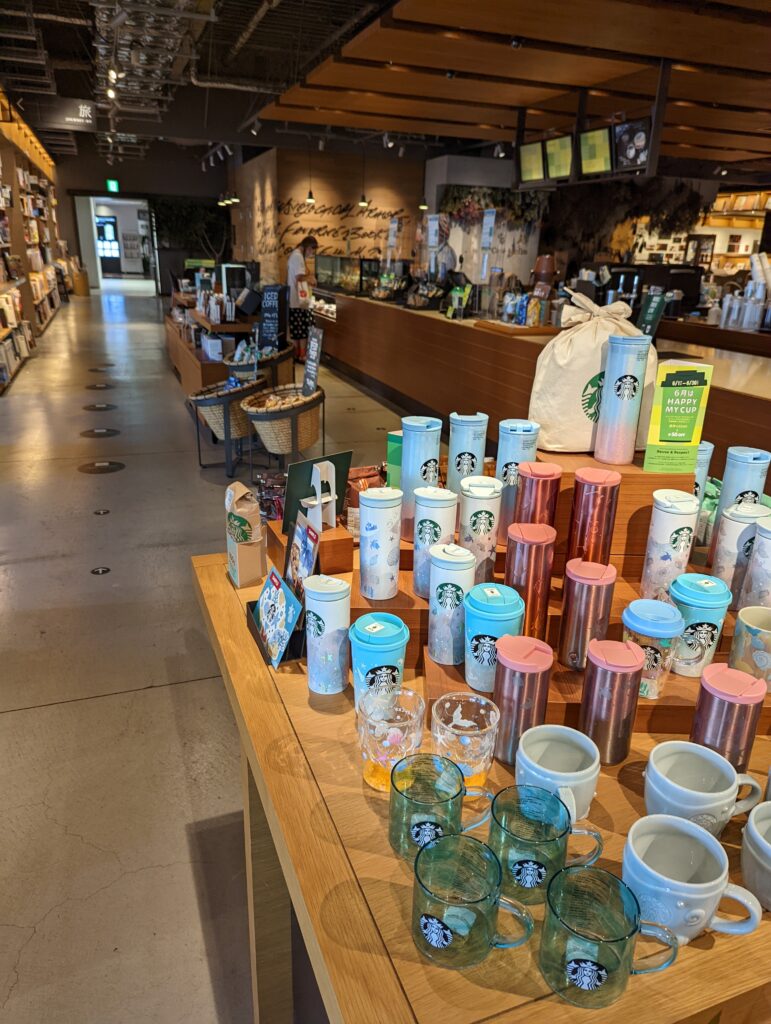 The reason why we dare to introduce American's favorite Starbucks in Fukuoka is because this is a special store with a large bookstore and stand bar attached. This space is perfect for book lovers, who can browse through the store's books while sipping coffee. It was built on the site of Kyushu University, where the area's smartest students used to go to school, and it has contributed greatly to increasing the intellectual sensitivity of Fukuoka's young people.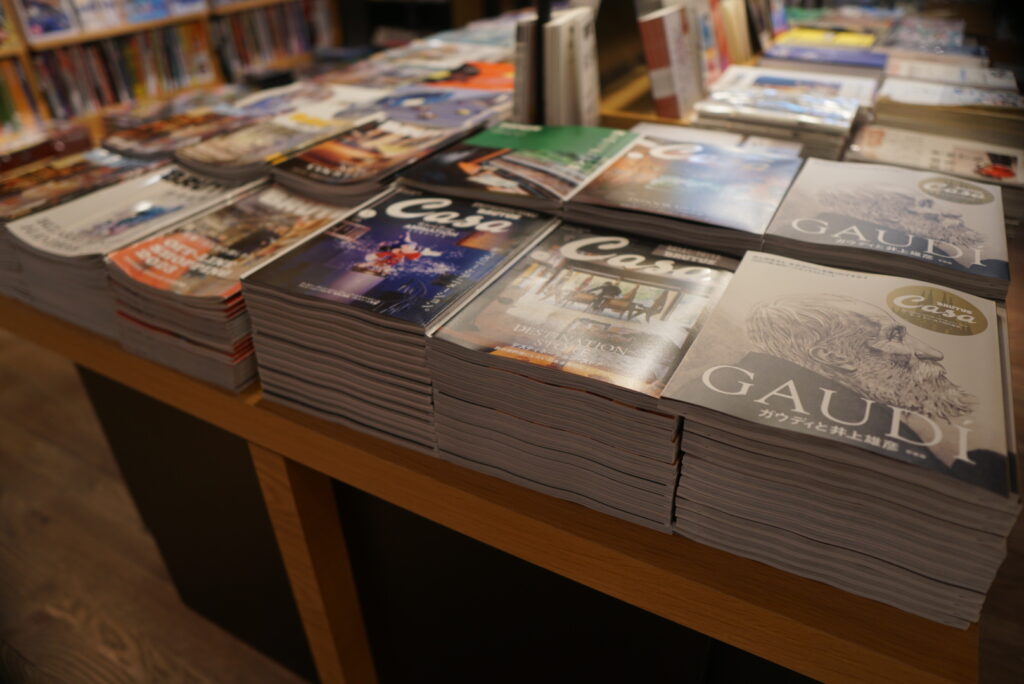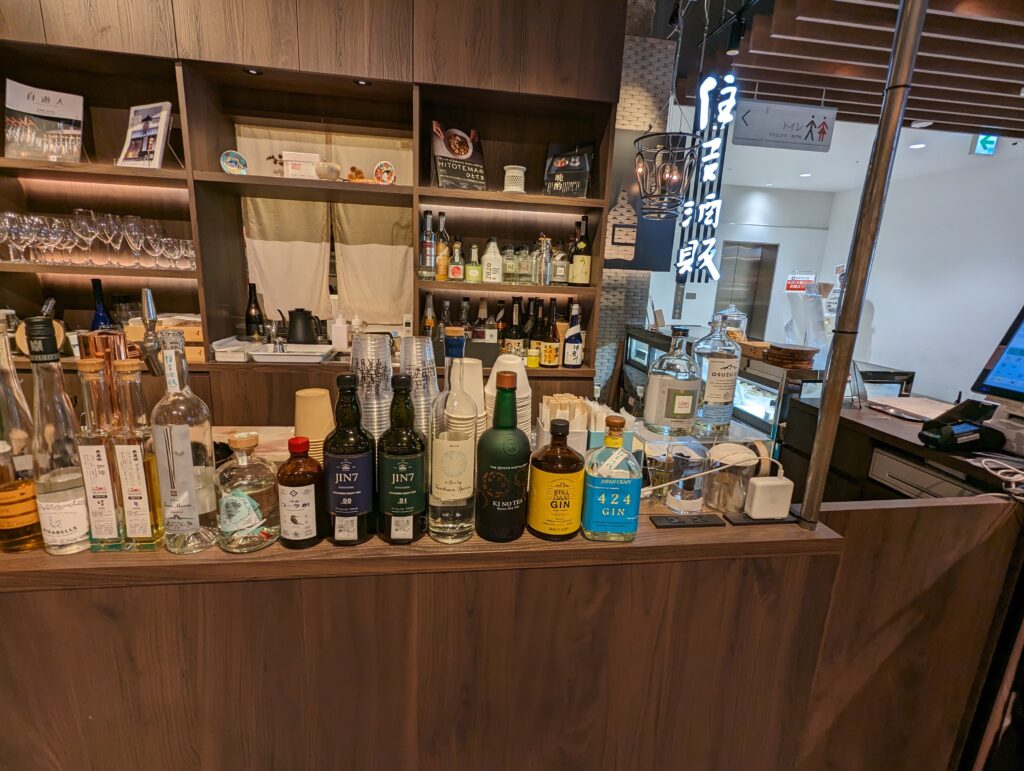 You can enjoy local sake at the stand bar and buy some to take home. (I also bought some as a souvenir on my way back to the U.S.)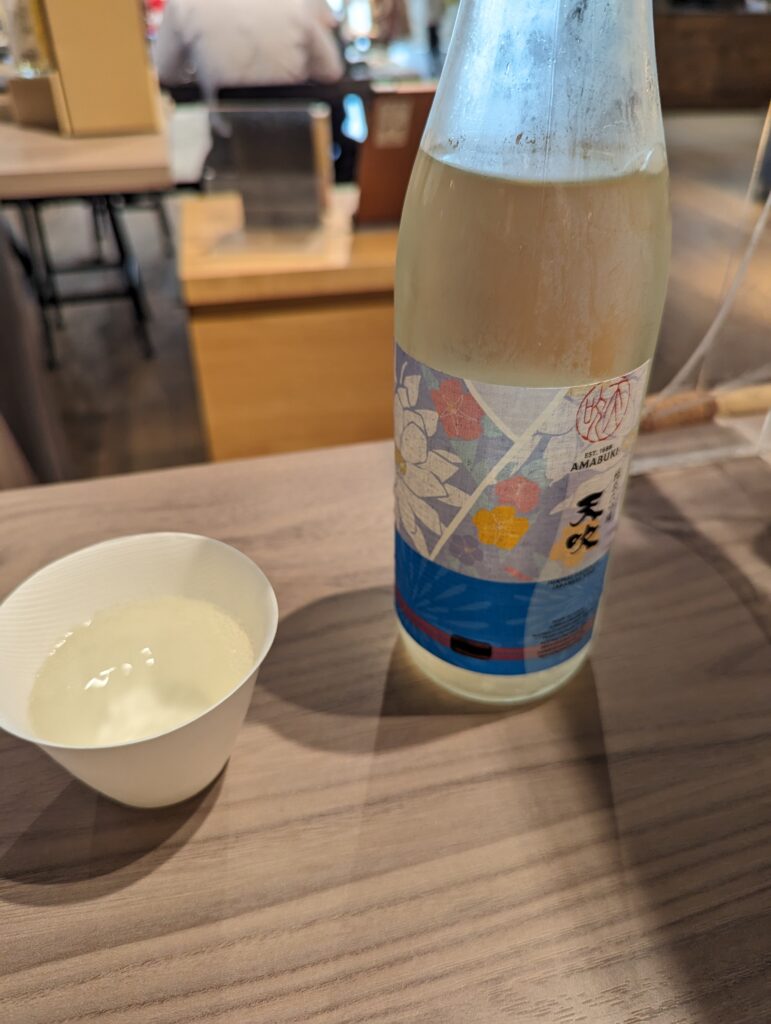 NO COFFEE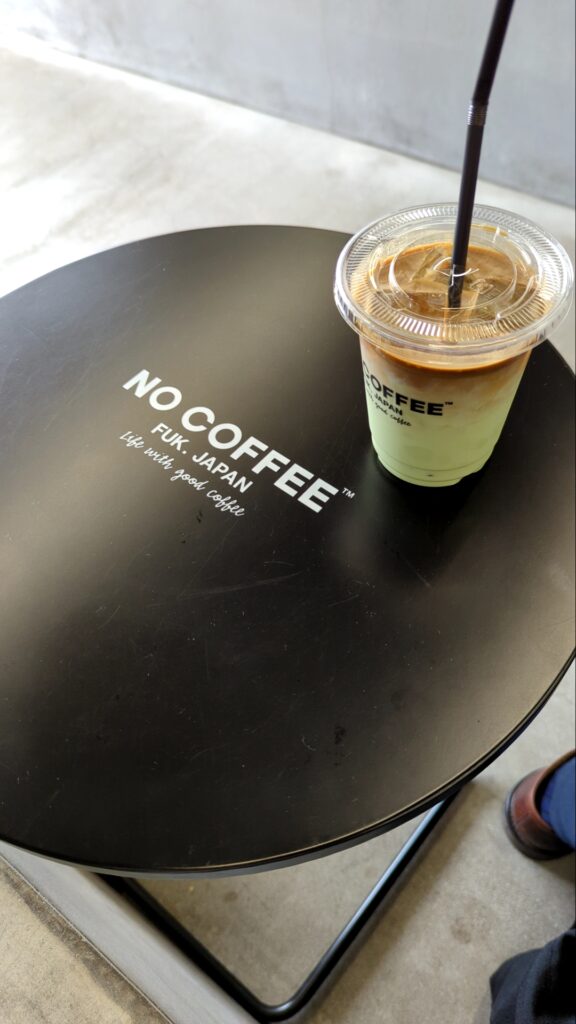 A famous coffee shop located a short distance from the city center." Life with good coffee" is the concept behind this coffee lifestyle store. It is loved by young fashion lovers with its industrial interior and original goods that showcase the owner's sense of style.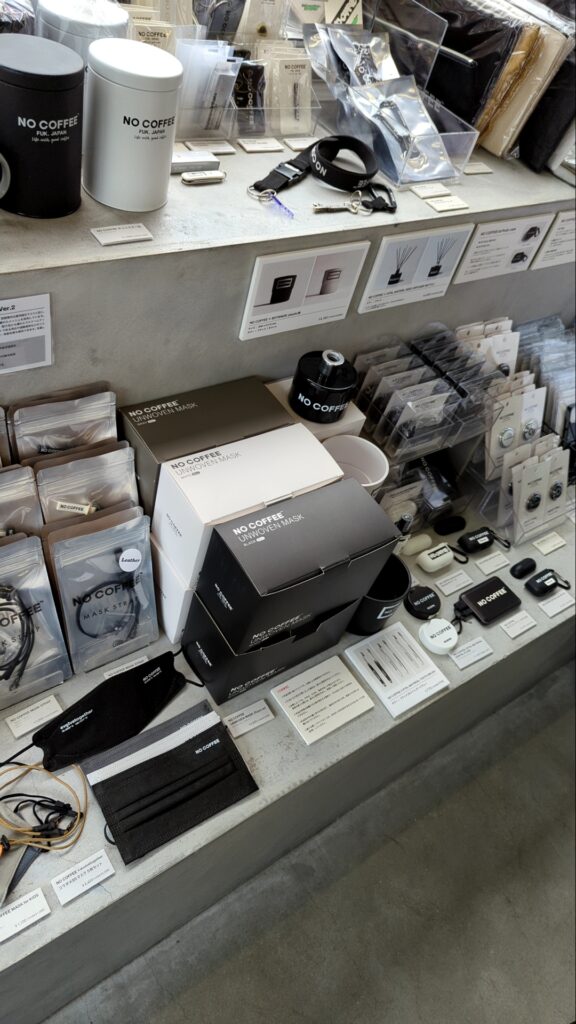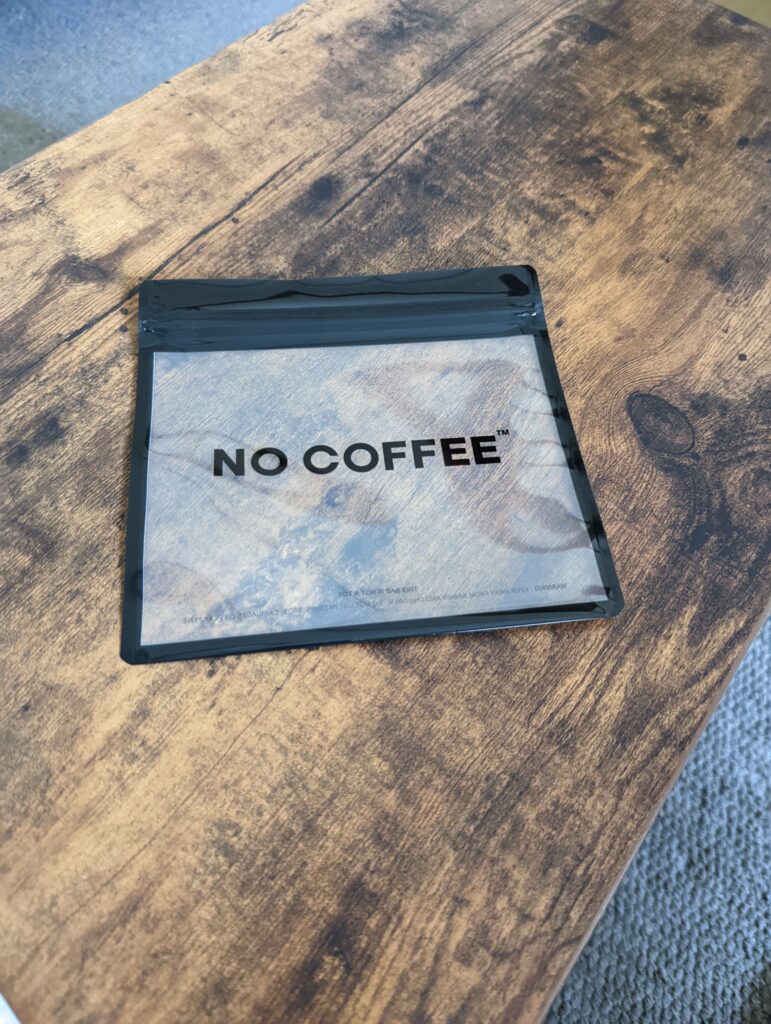 Hightide Store Fukuoka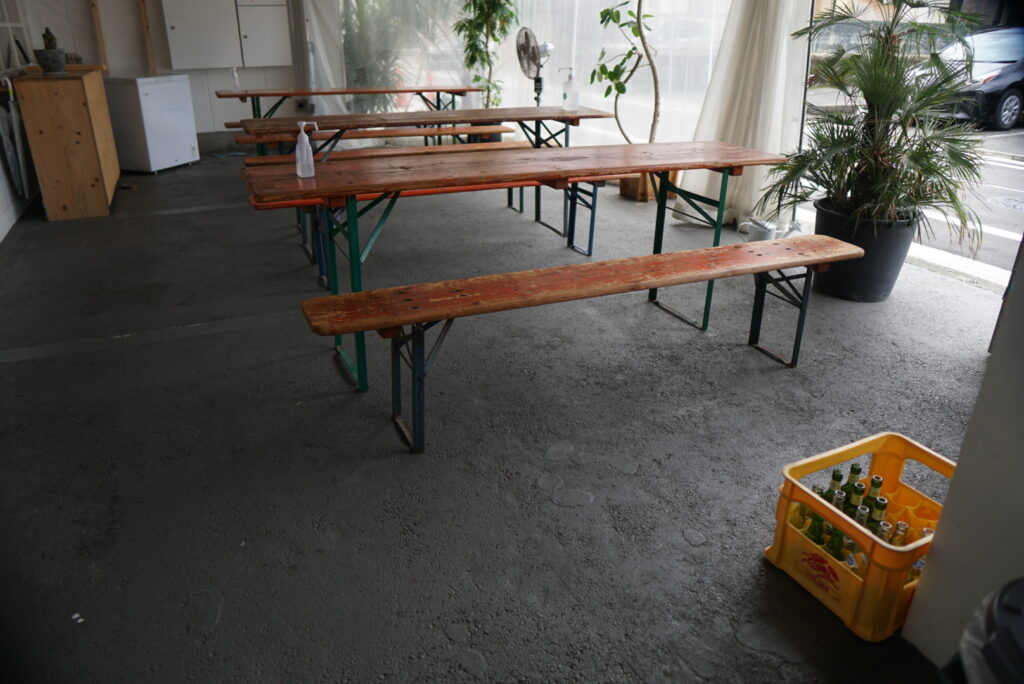 Stationery and sundry goods manufacturer from Fukuoka, Japan. Loved around the world for its fashionable and functional manufacturing. I have also traveled to Marfa, Texas, a town loved by celebrities in the U.S., and was very surprised to find that they also sell their products there.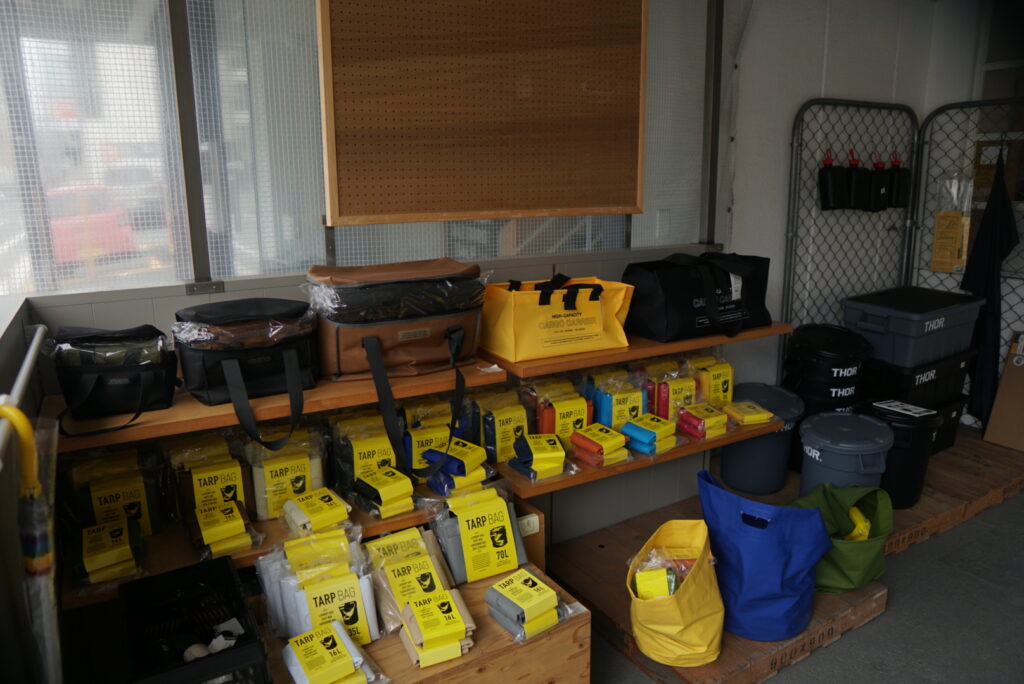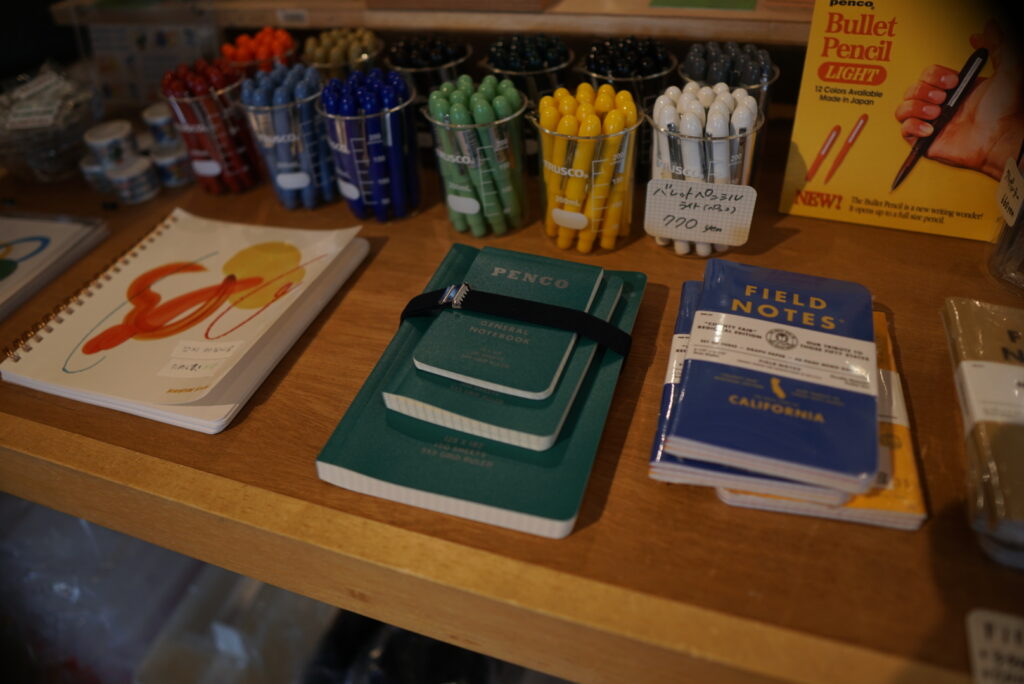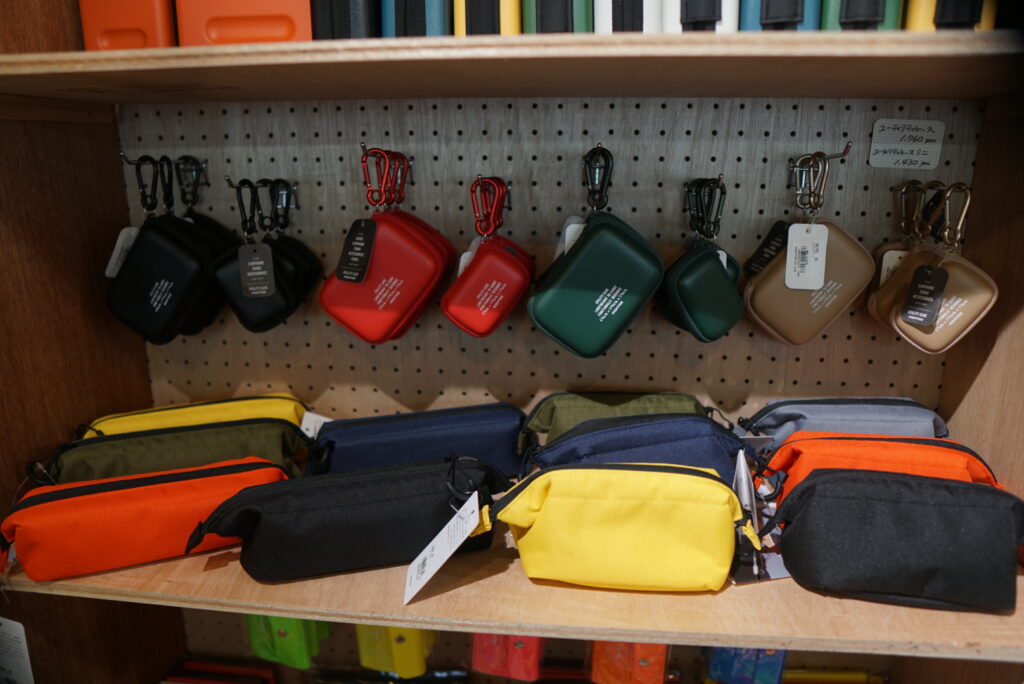 Itoshima City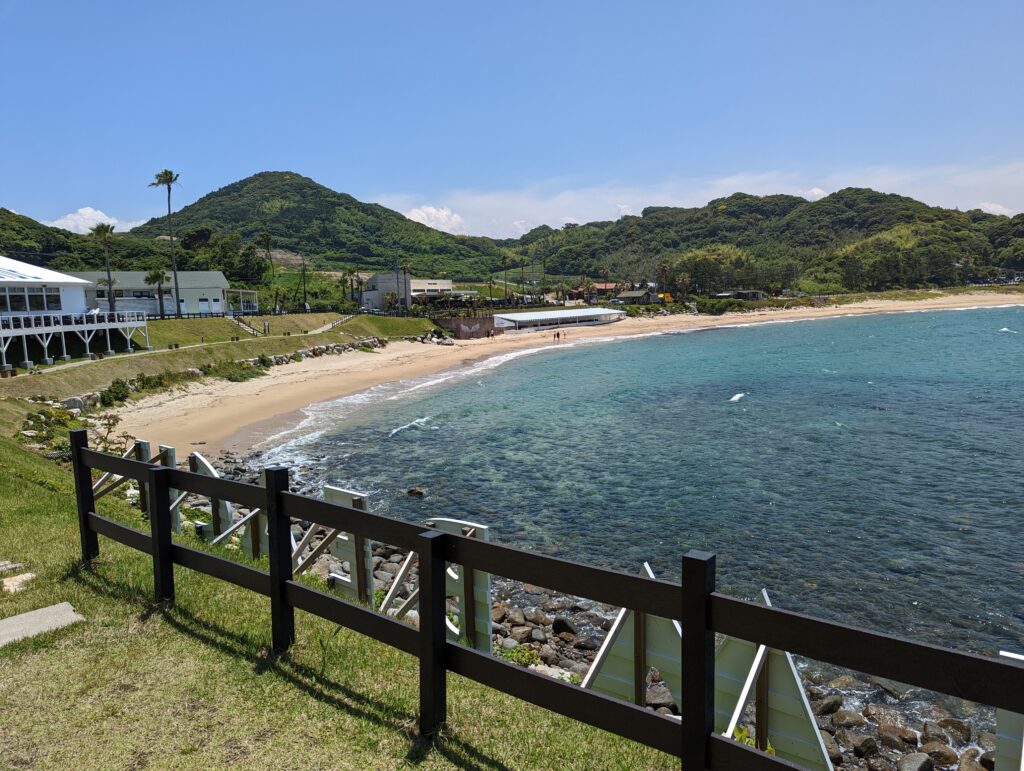 An area where you can enjoy the seaside in Fukuoka. It is conveniently located only 30 to 40 minutes by train from central Tokyo. In the past, the area was famous only as a place to buy delicious food, but recently many artists, stores, and restaurants have moved to the area and the area has become very lively again. It is also very popular among local young people as a leisure spot that they would like to visit.
#Jihangun Itoshima Parking Lot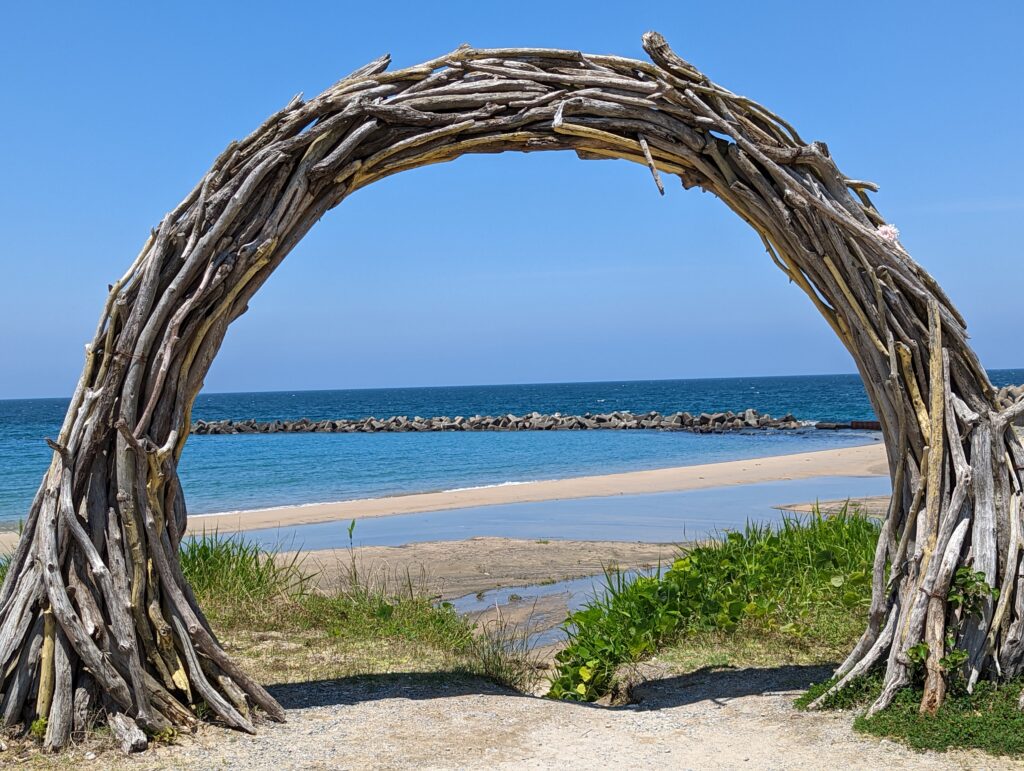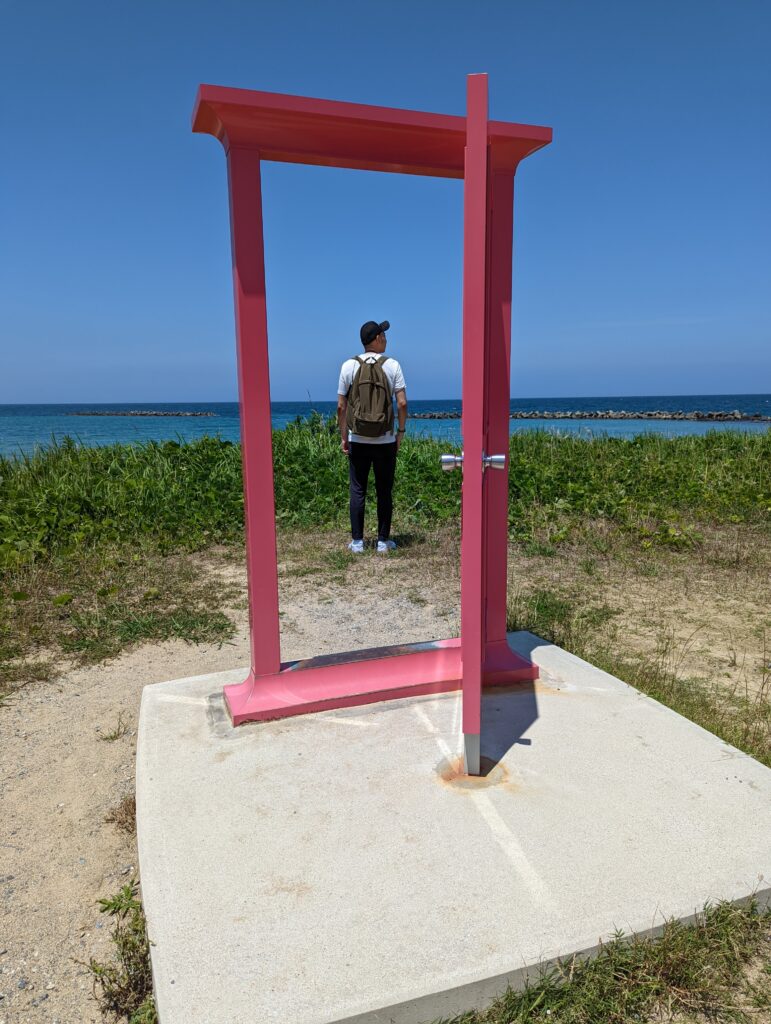 This is an installation spot in Itoshima that was created in July 2018. The site is dotted with cute and cool objects. Although there is a parking fee, it is a small art spot that can be easily visited!
SURF SIDE CAFE Palm Beach Gardens
Fashionable stores along the seaside.
Nanihei (浪平)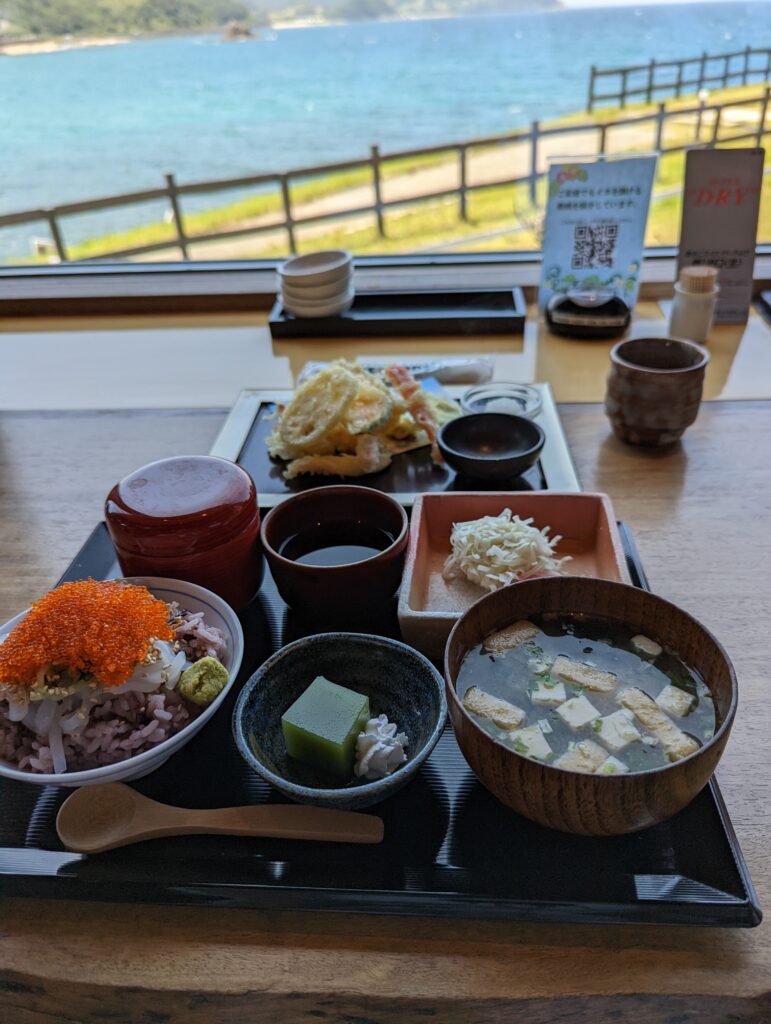 Enjoy fresh squid dishes.
HEY&HO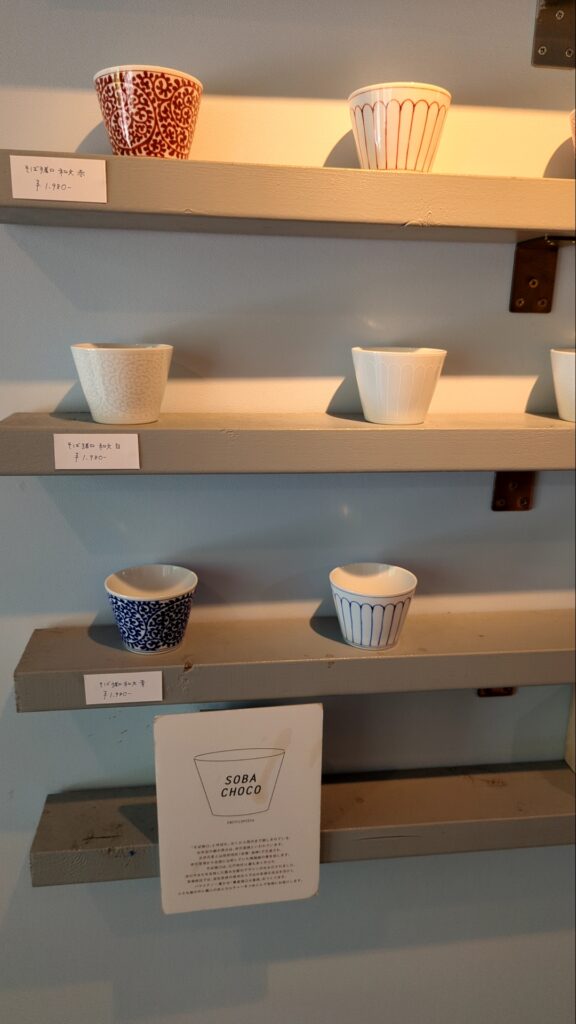 Local craftsmen's works are available for purchase.
Angel's wing photo spot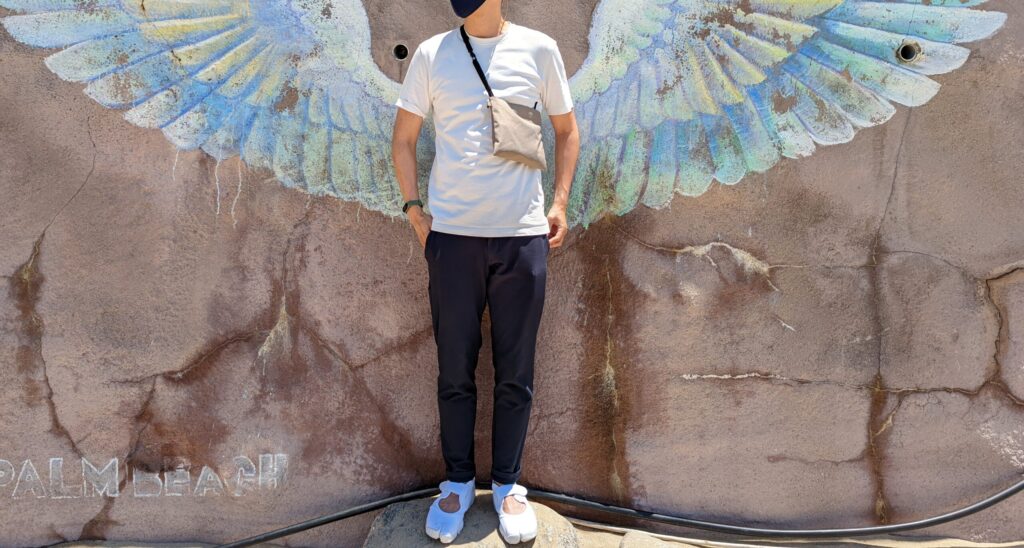 It's an Instagram-worthy spot. Take a photo with angel wings.
Sakurai Futamigaura's Couple Stones(井二見ヶ浦 夫婦岩)
One of Itoshima City's representative scenic spots. The torii gate floating on the shore and the sacred couple rocks are worth seeing.
Continue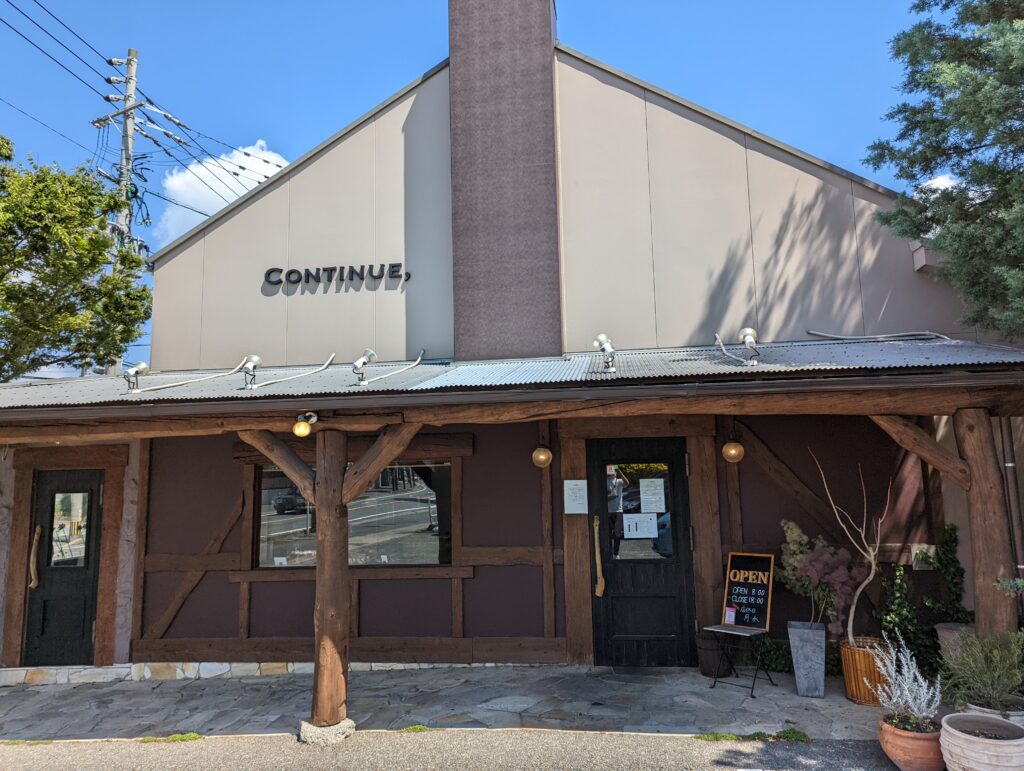 Of all the delicious foods in Fukuoka, if you want to eat especially good bread, this is the place to go.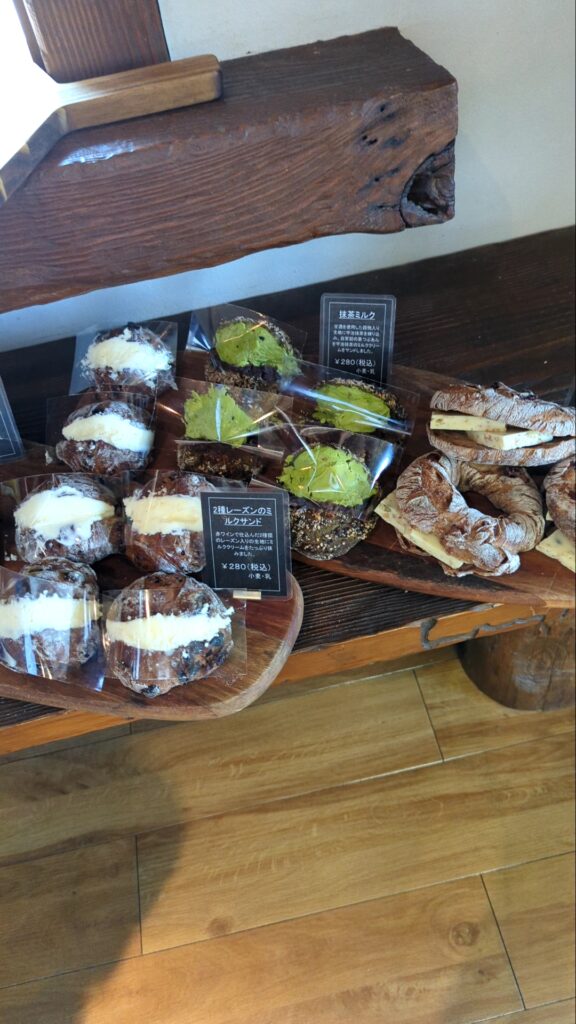 Dazaifu City
Dazaifu Tenmangu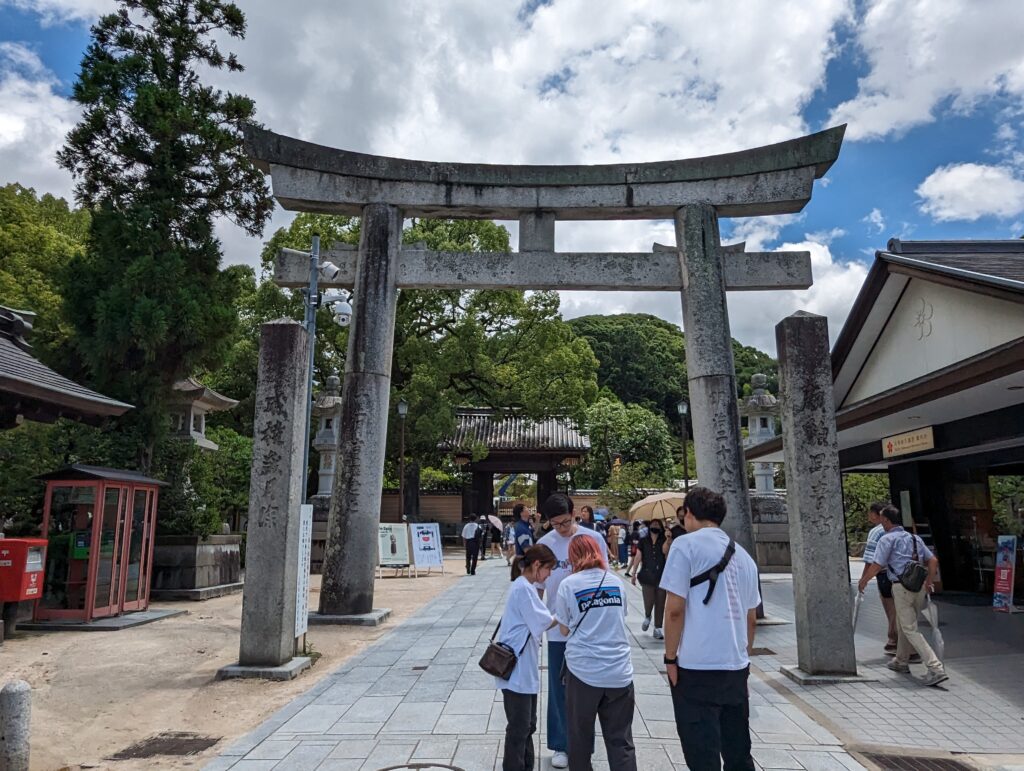 It is one of the "Tenmangu" shrines dedicated to Sugawara no Michizane. There are about 12,000 shrines dedicated to Tenjin-sama throughout Japan, and the "Dazaifu Tenmangu Shrine" is the head shrine of these shrines and is revered by many people. Sugawara Michizane was famous as a god of learning, so students often visit the shrine before taking entrance exams, especially for its blessings for academic success.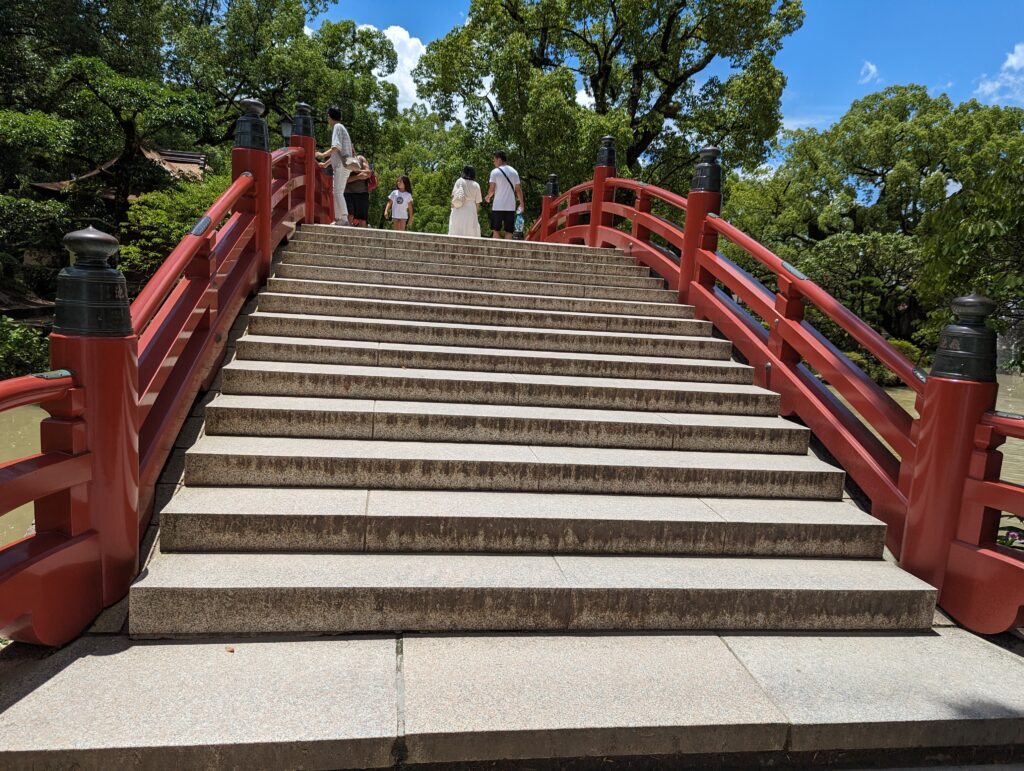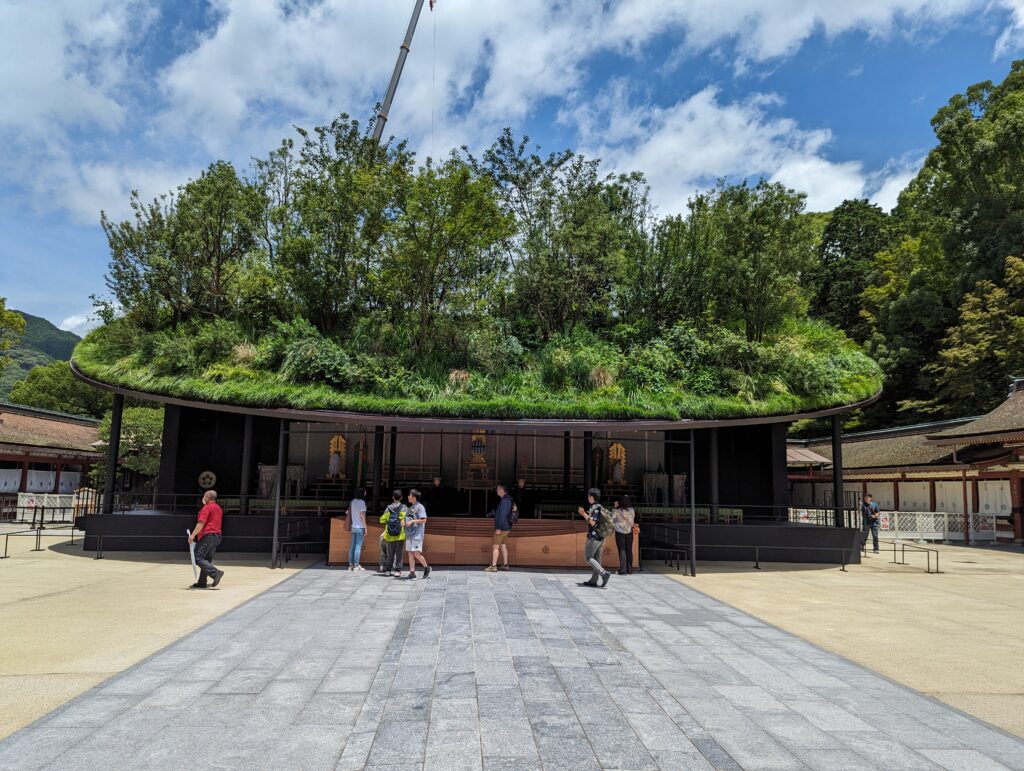 Incidentally, for the first time in 124 years, the "Gohonden" (main hall), an important cultural property of Japan, is undergoing a significant renovation. A "temporary hall" was constructed in front of the main hall during the renovation period. The design of the temporary gallery, which looks like a forest floating on top of the main entrance, is a precious thing that can be seen only for a limited period. It is worth seeing.
Starbucks Coffee – Dazaifu Tenmangu Shrine Omotesando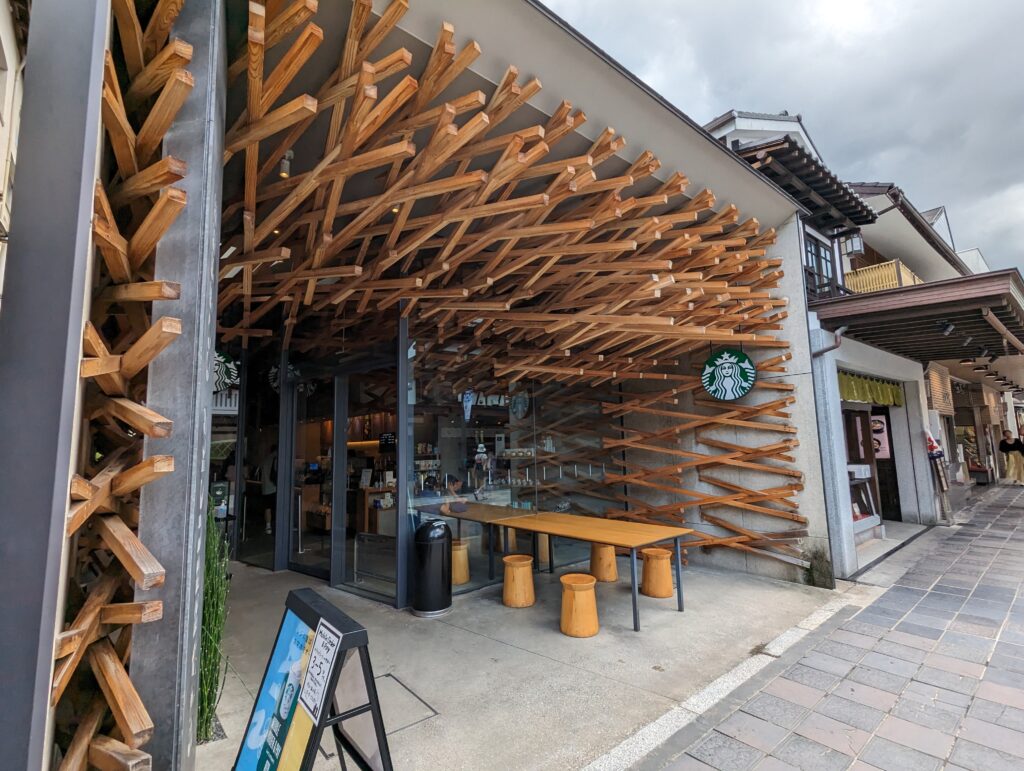 Designed by renowned Japanese architect Kengo Kuma, the Starbucks uses 2,000 cedar trees and not a single nail to create a wooden structure that offers a fusion of traditional and modern Japanese beauty. Please take a break here when you visit Dazaifu Tenmangu Shrine.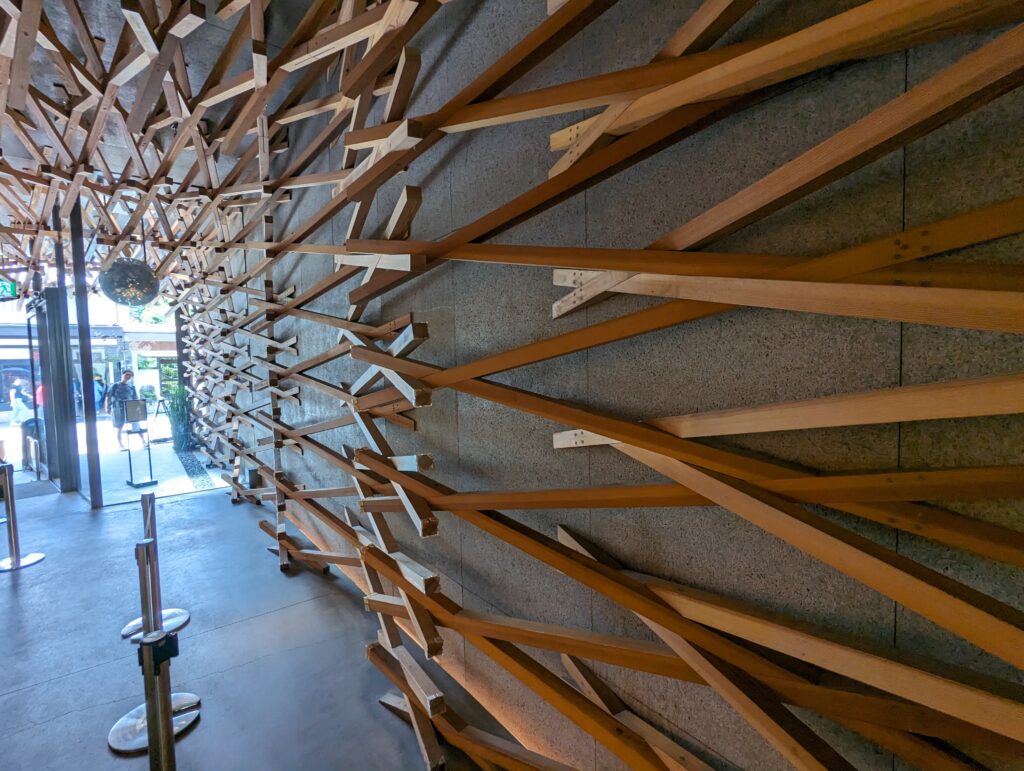 Yasutake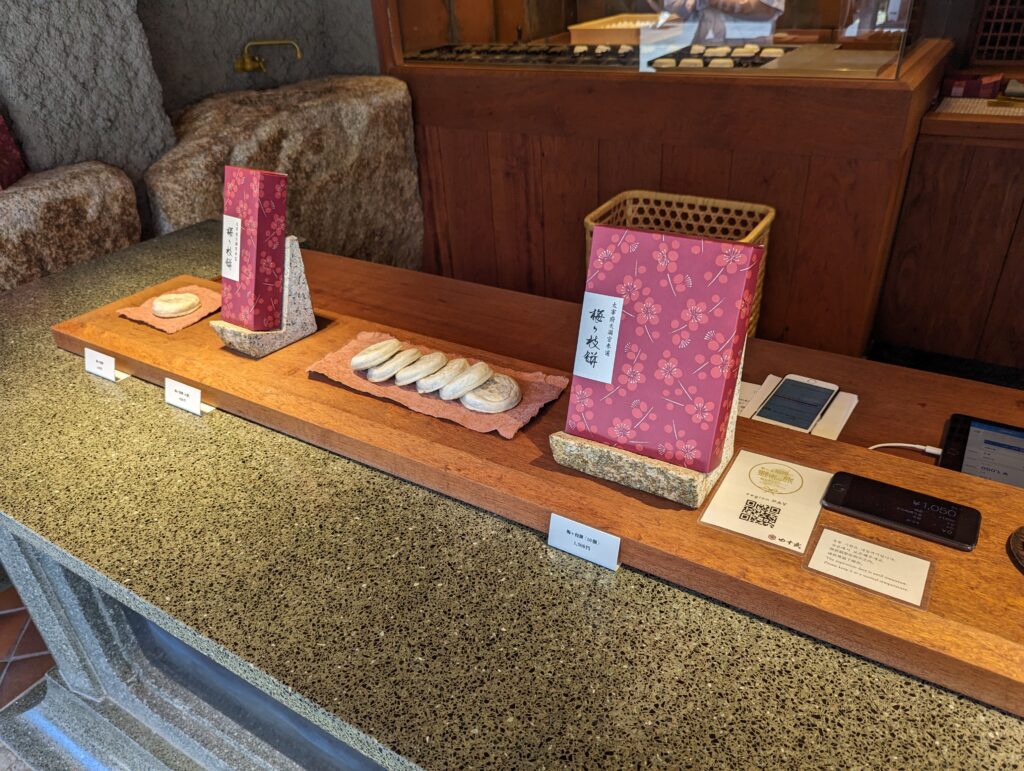 It is a baked rice cake made by wrapping azuki bean paste in thin rice cake dough and baking it on an iron plate with a plum tree engraved on it. It is said that the origin of the mochi originated when an old woman nearby (Jomyo nun) took pity on Sugawara Michizane, who lacked food, and gave him a rice cake she liked by placing it on a branch of plum tree. At this store, you can order a rice cake by the piece and enjoy it as a stand-style café. The store's Japanese atmosphere is also excellent.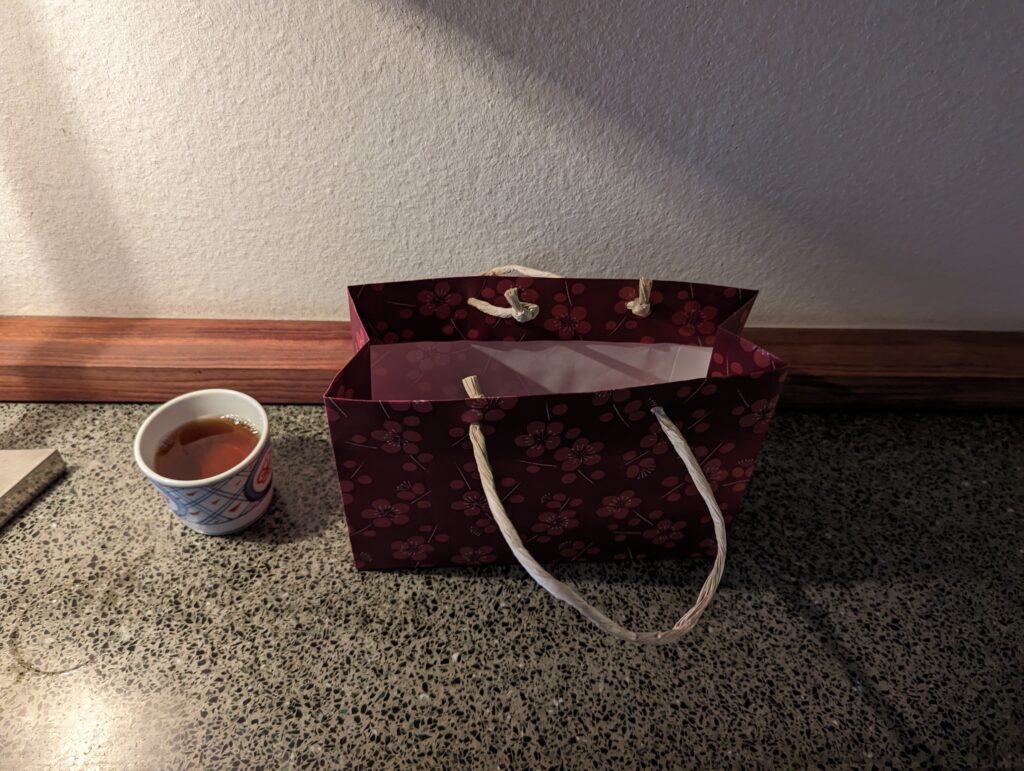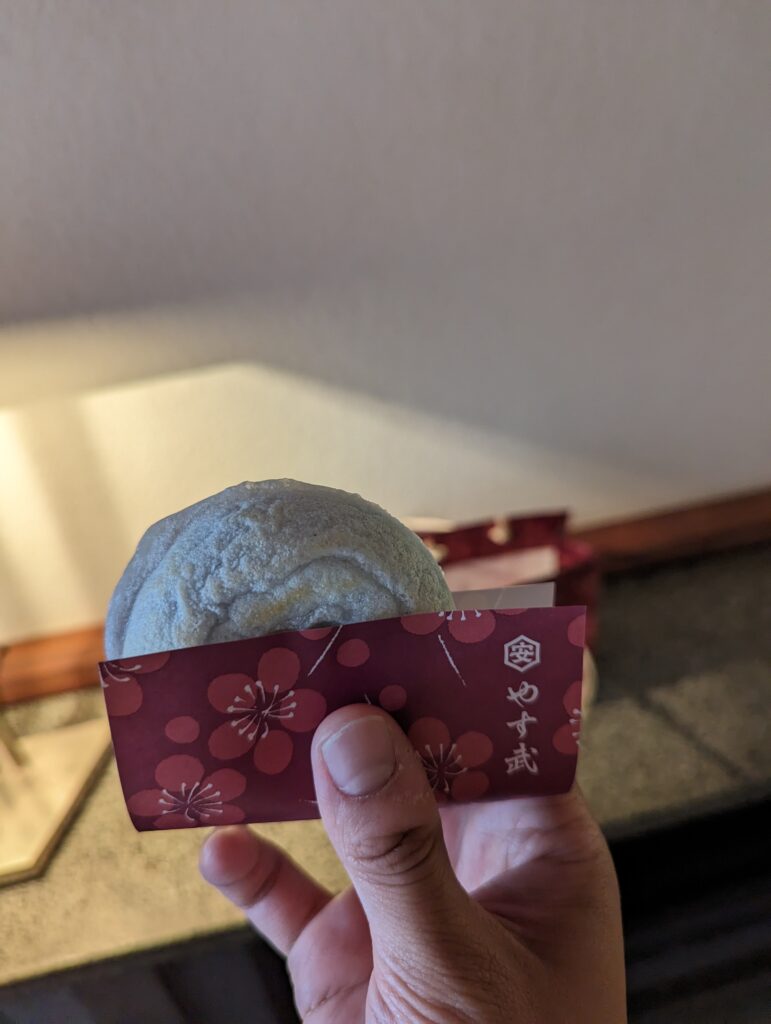 Kitakyushu City
Teruzushi(照寿司)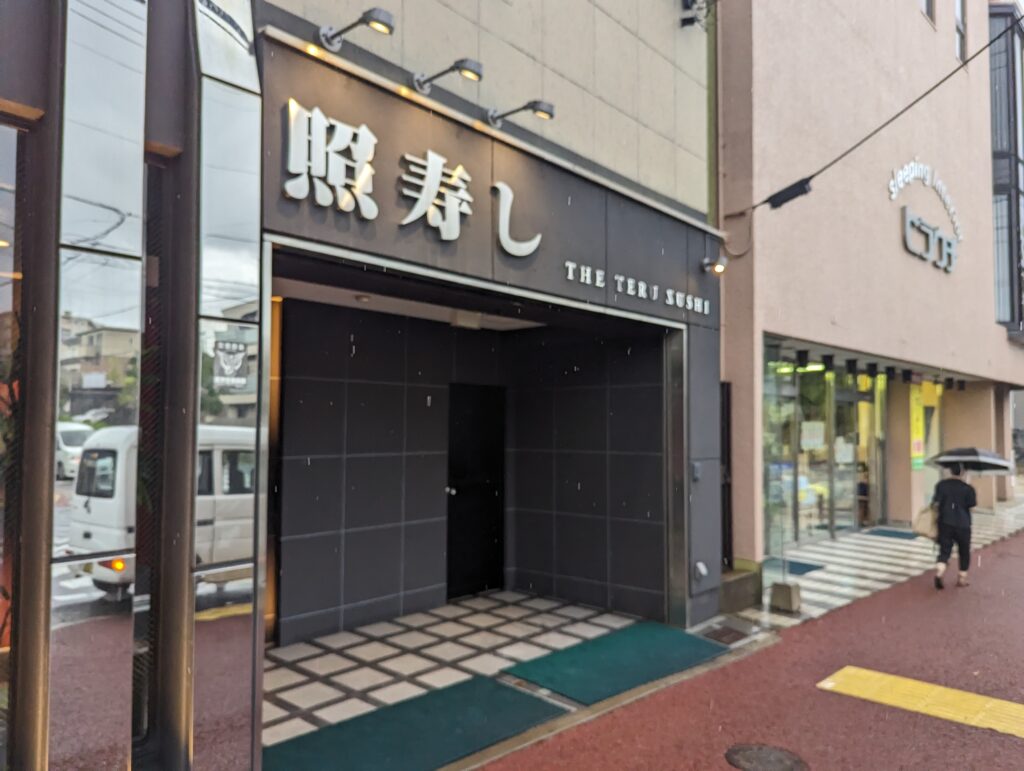 One of the most famous Japanese sushi restaurants in the world, featured in the New York Times. The appeal of this unique serving style is not only the freshness of the fish ingredients, but also the dynamic cooking scene that can be enjoyed on the spot. I visited the restaurant once myself and got used to the feeling that I had come to see great entertainment rather than to visit a restaurant. Of course, the taste is superb. Some people come on vacation just to eat this sushi. The owner, Takayoshi Watanabe's Kabuki-like expression when he serves the sushi is worth seeing.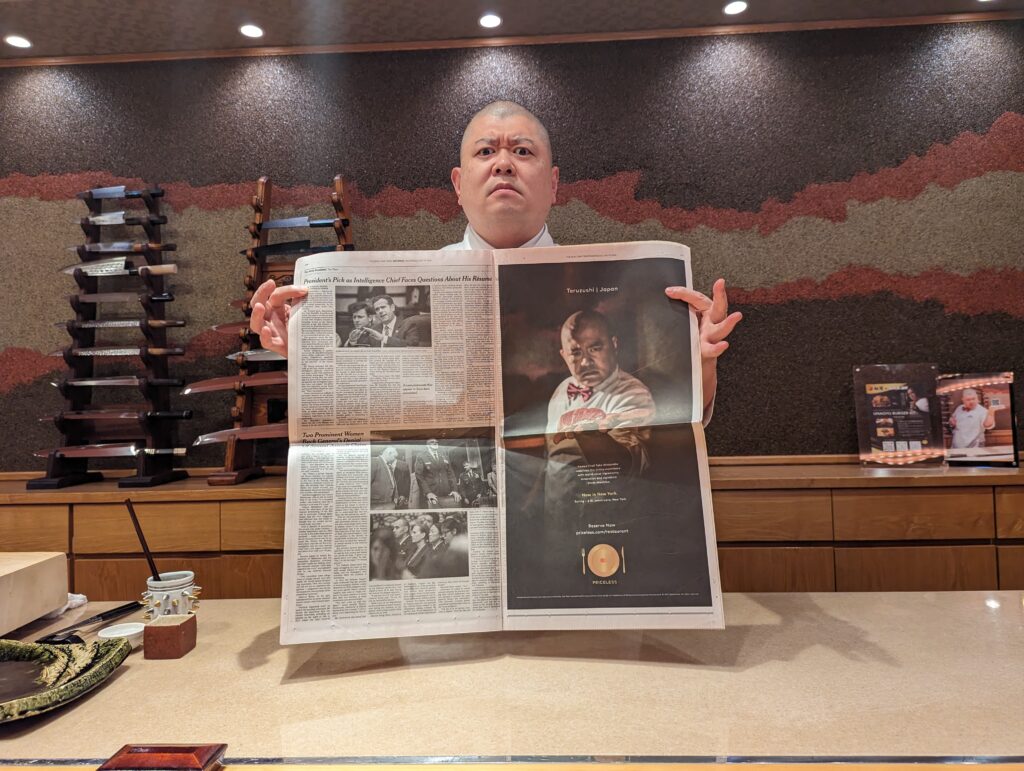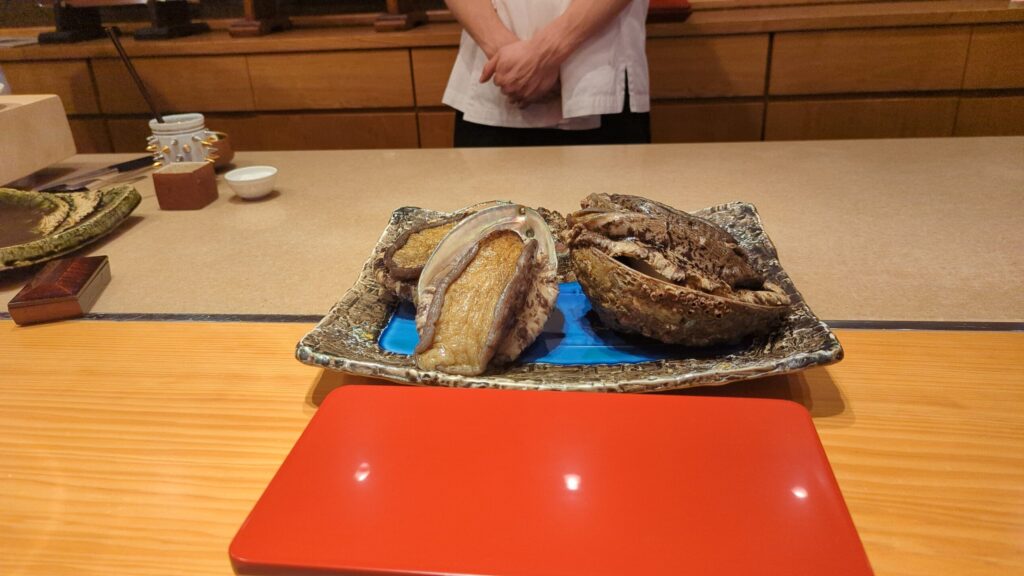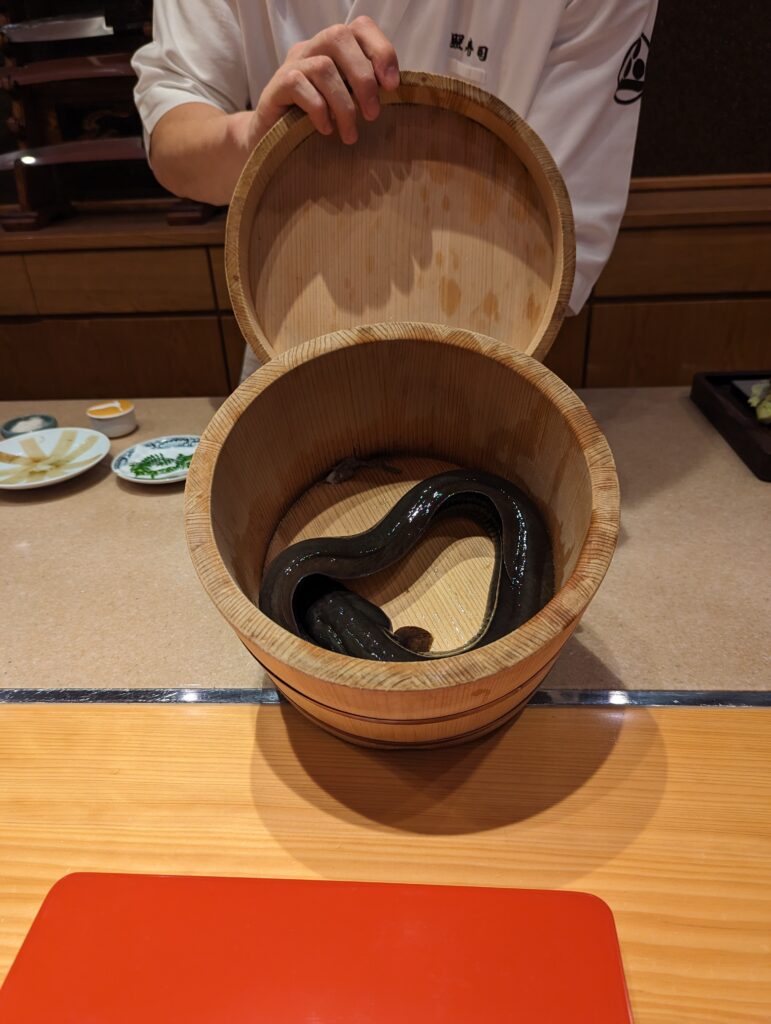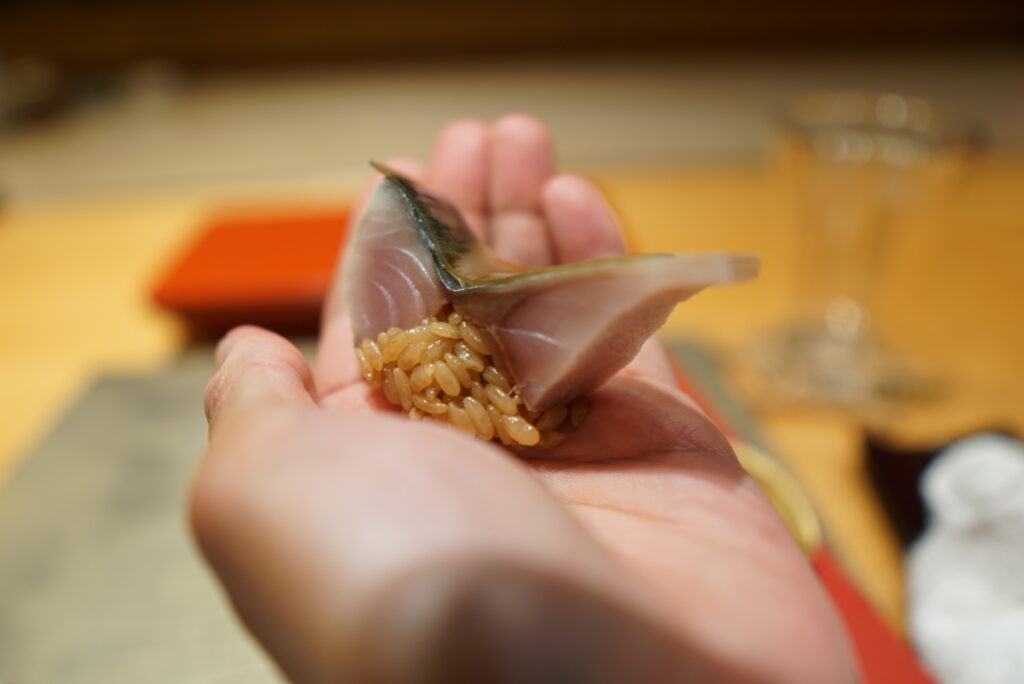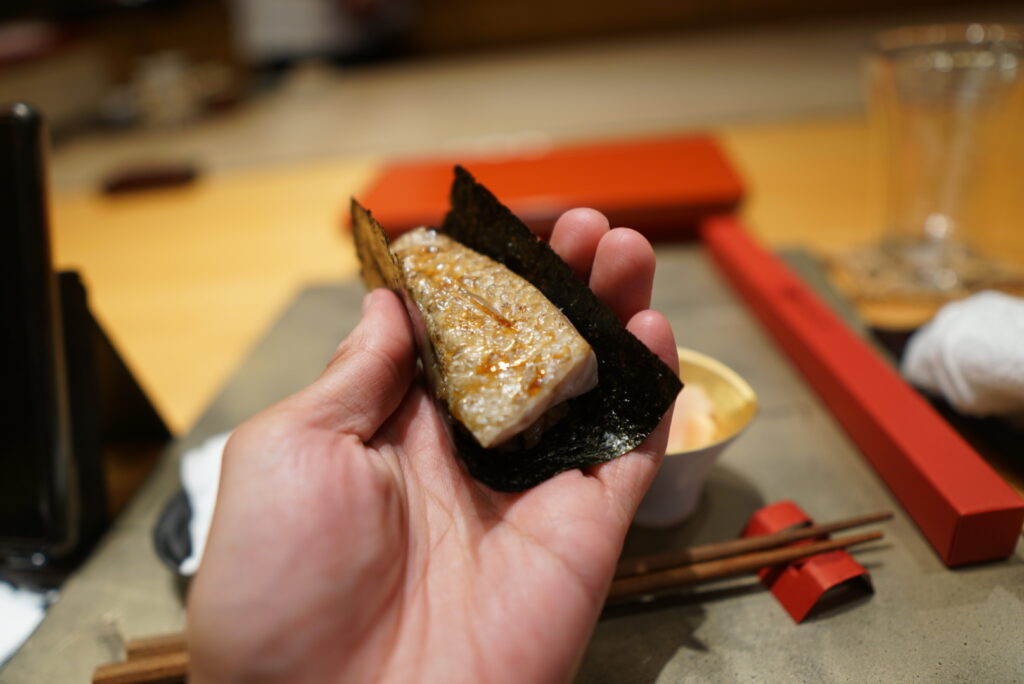 It's also famous on Instagram, if you want to take a look.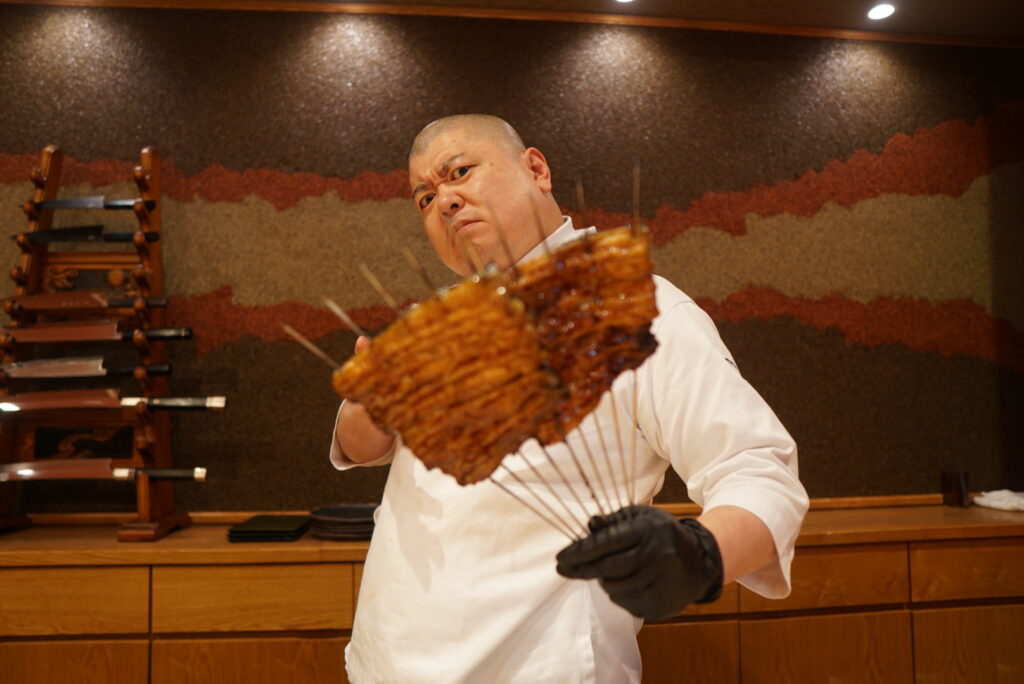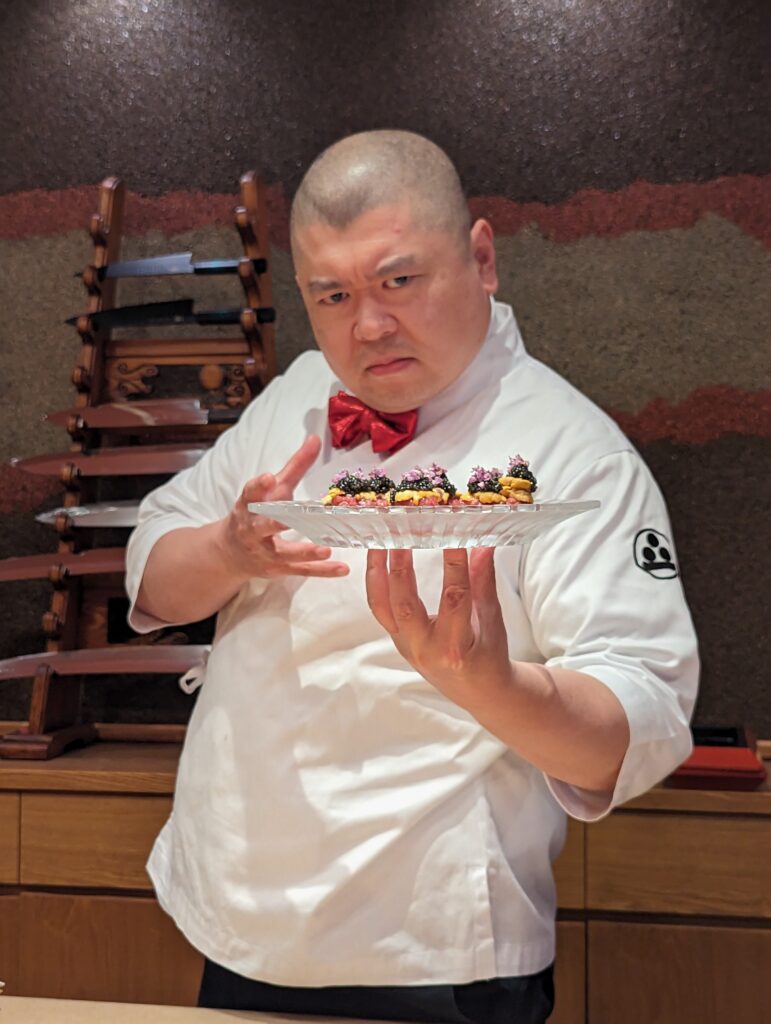 Fukuoka recommendation hotel
The Lively Hakata Fukuoka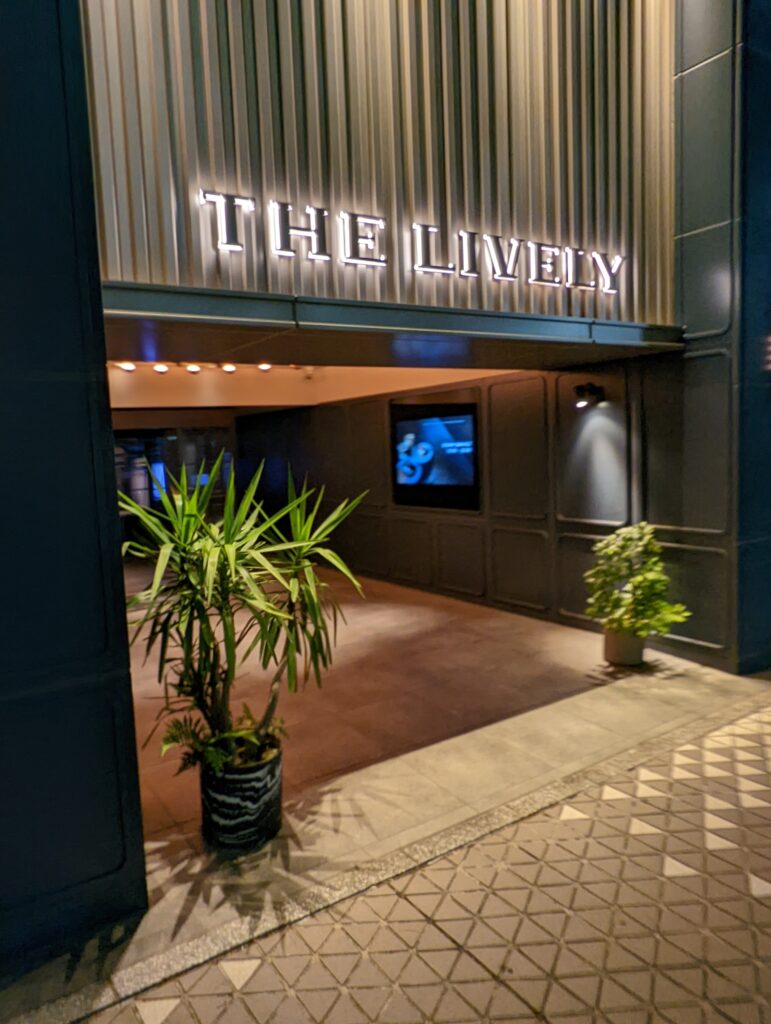 Hotel is located in downtown Fukuoka City. To be honest, the rooms are small, and you can barely put your suitcase in them, but they are equipped with toothpaste, pajamas, and other necessities, and the stylish design and reasonable price are appealing.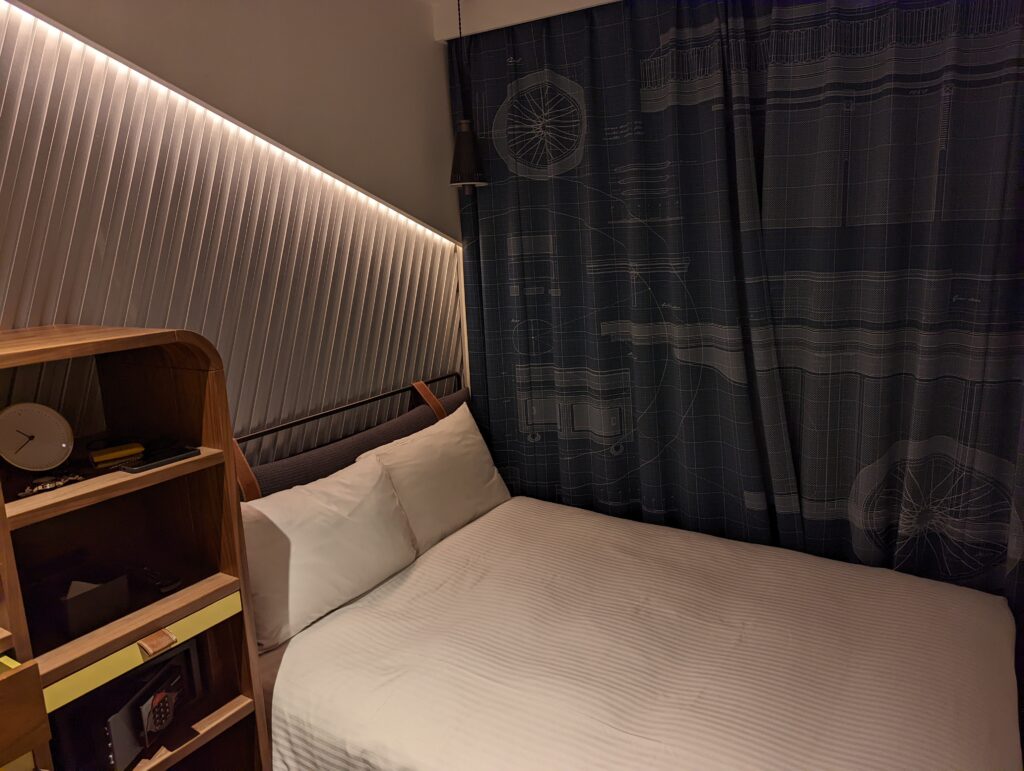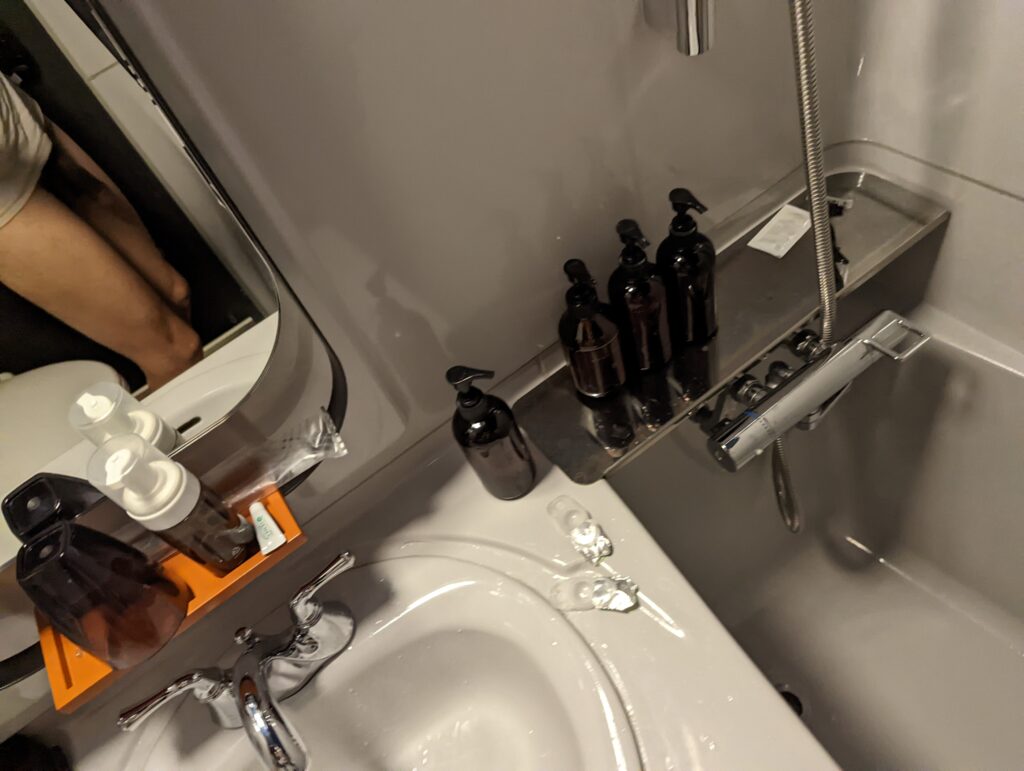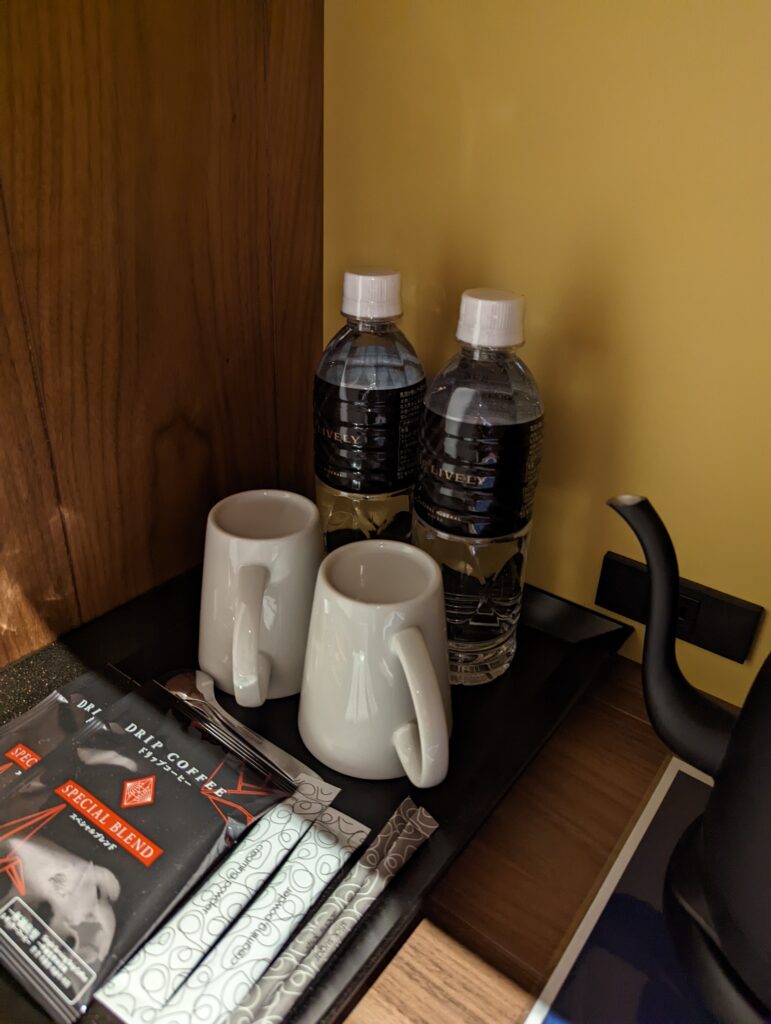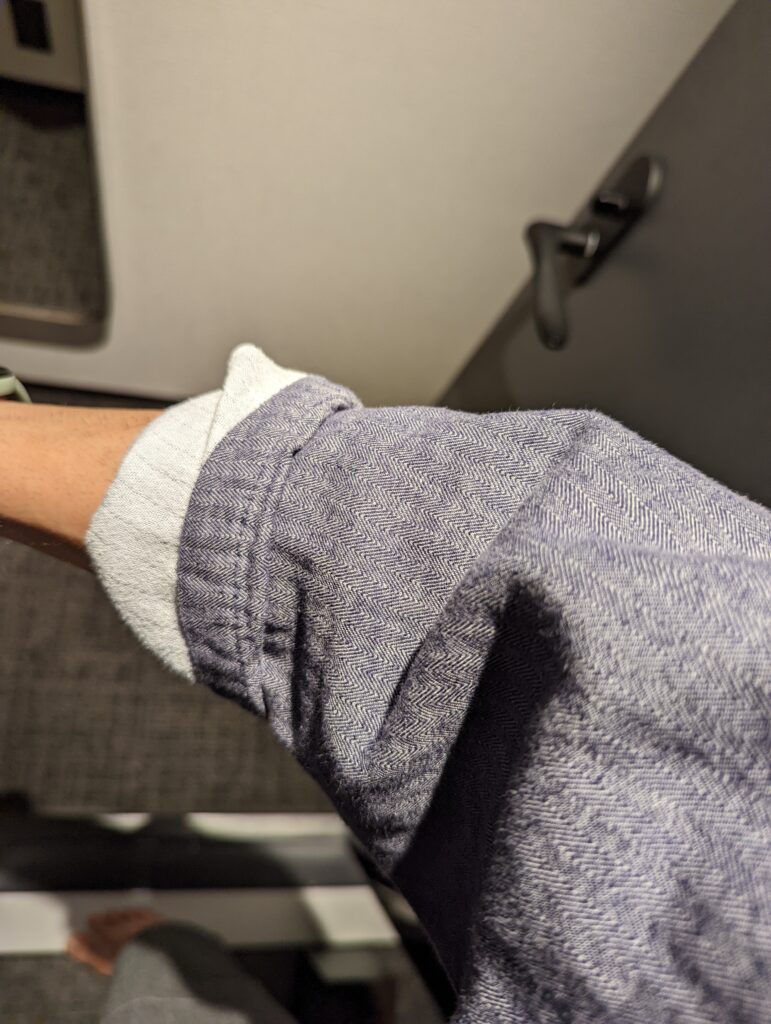 My impression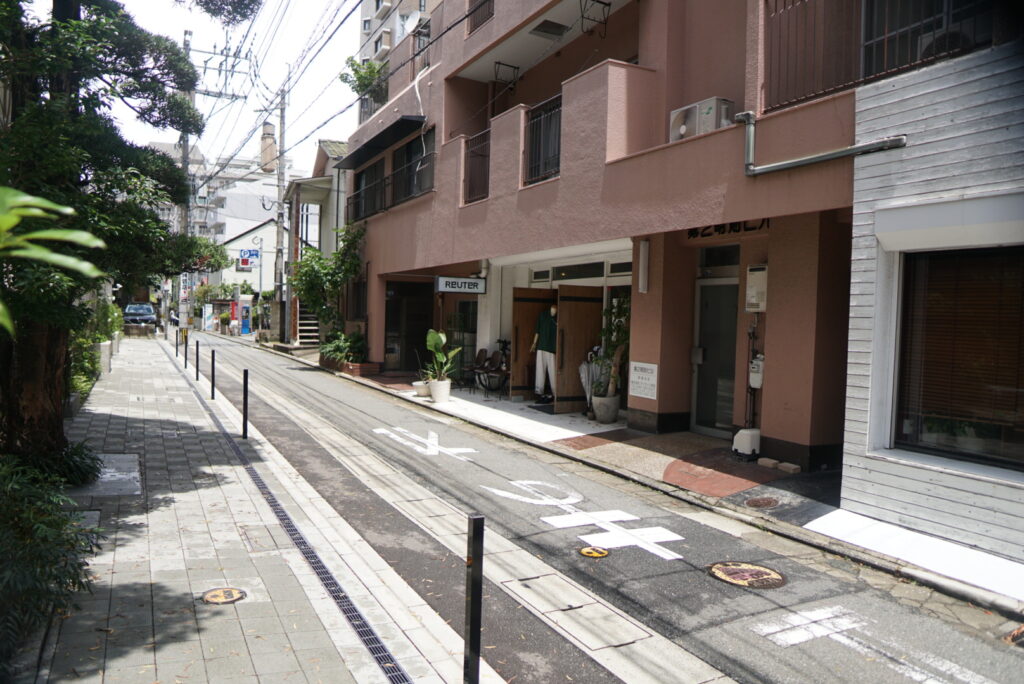 Fukuoka's appeal is its delicious food and compactness. Attractive stores and restaurants are concentrated in the city center, and transportation is convenient. If you want to see the sea like a resort on your trip, Itoshima can be reached in 30 minutes by train. Although there are not as many easy-to-understand tourist attractions as in Tokyo or Kyoto, there are many delicious and reasonably priced restaurants, which should definitely be an option for those in pursuit of fine cuisine.
People are also very friendly, and I have not heard many people say bad things about Fukuoka. Fukuoka is not only a great place to travel, but also a great place to live.
Conclusion
Travel to FUkuoka explained by a Japanese who has lived abroad
Fukuoka is a city for gastronomy lovers. It is also the birthplace of tonkotsu ramen!
Very comfortable to live in and startups, etc. are active in Japan. It is a great city to live in as well as to travel!