Hi, I am Zak, a Japanese fashion blogger who loves UNIQLO.
UNIQLO's Blocktech Parka – a perfect fusion of Japanese ingenuity and functional aesthetics. Experience unparalleled comfort with its breathability and flexible fabric, perfect for those on-the-move. The Blocktech Parka also ensures you stay dry with its water-resistant features, making sudden showers a worry of the past. Its sleek design effortlessly bridges the gap between style and practicality.
UNIQLO BLOCKTECH Parka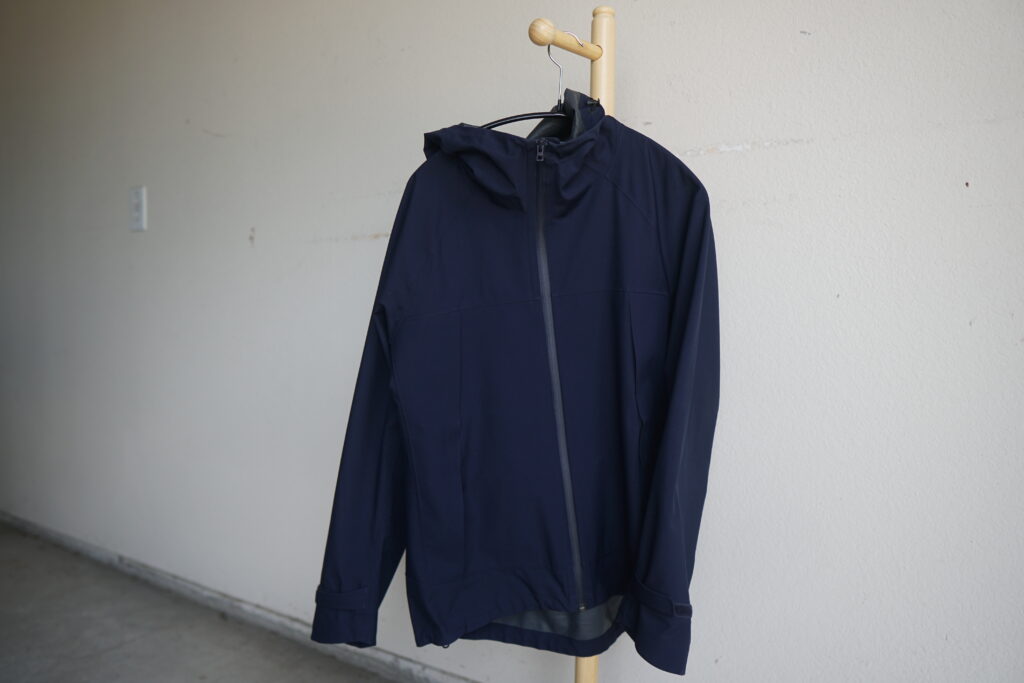 Review Score 8.2/10.0
  Good water resistance
  Modest design
  Hood with good collar
  Suitable for any occasion
  Material is a little stiff against the skin
Overview of UNIQLO BLOCKTECH Parka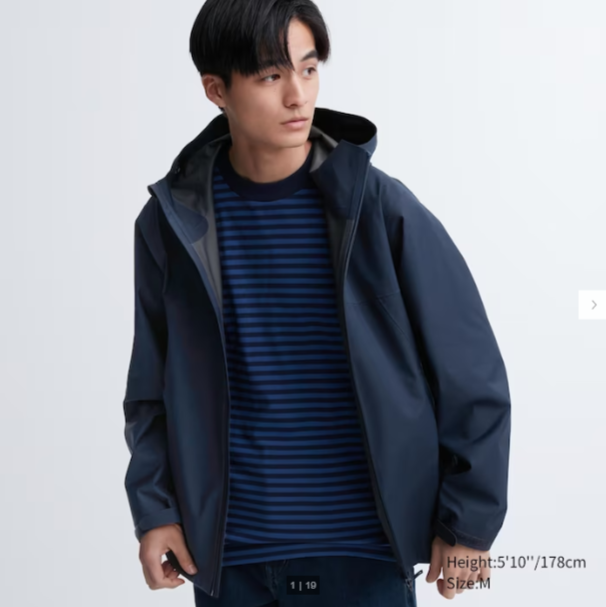 Overview
– Original 2.5-layer fabric with a water-repellent finish, windproof performance, and excellent moisture permeability. *The fabric is coated with a water-repellent agent so the effect lasts longer. The finish is not permanent. *The fabric is not completely waterproof.
– Sealing tape at the seams keeps out the wind and rain.
– Regular fit for both comfort and ease of movement.
– The 3D cut provides ample movement around the shoulders.
– Adjust the hem with spindle drawstrings for a versatile style.
– Handy large pockets at the sides.
– A versatile parka for year-round wear.
– Adjustable cuffs.
Fabric details
100% Polyester
Color
GRAY, BLACK, YELLOW, OLIVE, NAVY
Washing instructions
Hand wash cold, Do not dry clean
Price
$89.9
Quote Source : Uniqlo HP
Select the versatile NAVY color.
Size of UNIQLO BLOCKTECH Parka
Size
Body length back
Body width
Sleeve length
(center back)
S
70
57.5
87.5
M
72
60.5
90
L
75
64.5
92.5
Quote Source : Uniqlo HP
You can easily check the recommended size with My Size Assist in Uniqlo HP (Available online XXS-3XL)
Review of UNIQLO BLOCKTECH Parka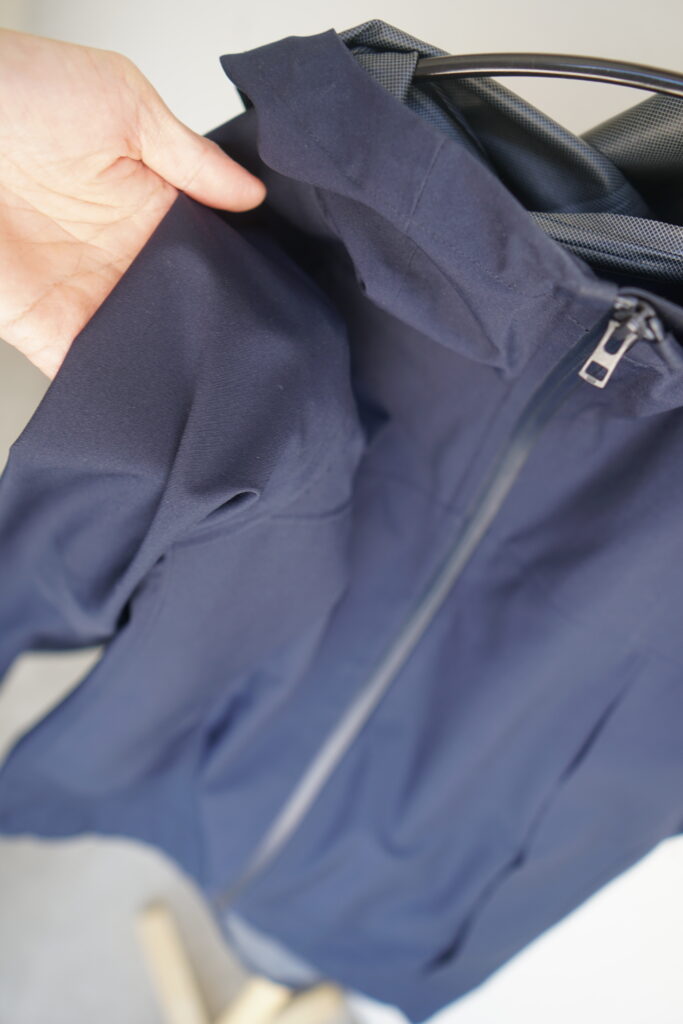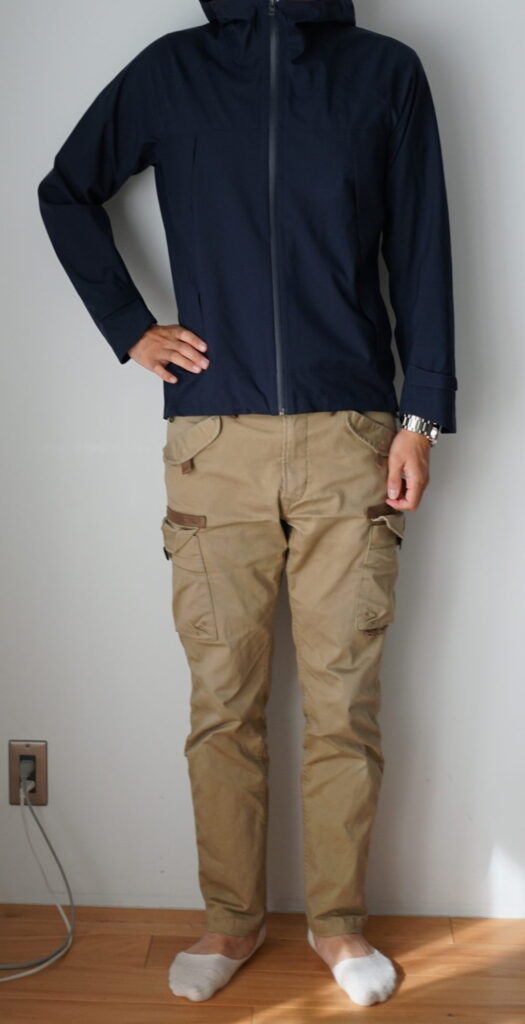 The material has a luxurious feel with a sense of firmness and luster; just throw it on over a T-shirt and you'll have a mode atmosphere. Thanks to its high waterproof performance, you won't have to worry about bad weather. The silhouette around the neck is especially cool.
Impressions on the UNIQLO BLOCKTECH Parka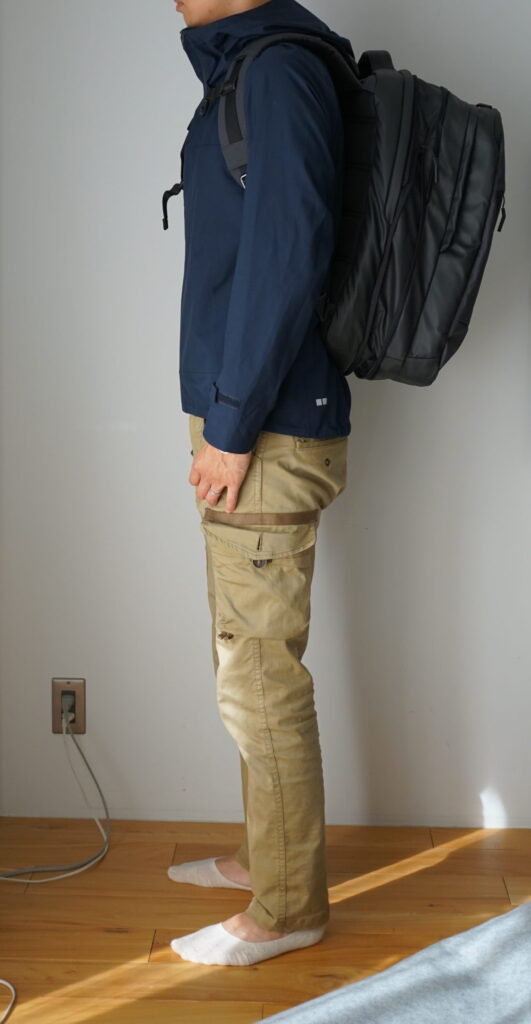 THE GOOD
  Good water resistance
  Modest design
  Hood with good collar
  Suitable for any occasion
Sufficiently waterproof, it is perfect for people who ride bicycles and motorcycles. The modern design, which is as good as high-end outdoor jackets, will make you forget that you're splurging on a jacket under $100. The simple design makes it a perfect match for any outfit. This is a highly versatile piece of clothing from outdoor activities to light warmth on the airplane.
THE BAD
Material is a little stiff against the skin
When worn with short sleeves, the inside of the sleeves are a little stiff. It is not unbearable, but if you are concerned about it, you can wear long-sleeved clothes without any problem.
Conclusion
UNIQLO's BLOCKTECH Parka is water-repellent and windproof, offering versatile fit and style with adjustable features and large side pockets.
The parka receives high reviews for its water resistance and modest design, though some find the material a bit stiff against the skin.
Despite its affordable price of $89.9, the parka's modern design and versatility make it suitable for various occasions and weather conditions.